Something my husband and I have enjoyed since living in Philadelphia are the various festivals and the great food vendors. We notice that most festivals include the up and coming and popular food trucks and vendors and sometimes the lines are so long it is so hard to even get a taste.




I hope things change because on Saturday, June 14th, I will get to attend the 4th Annual Philadelphia Vendy Awards that will return to Penn Treaty Park. There the BEST of the best food trucks will fiercely compete for the most highly coveted honor in the history of the food truck culinary world: The Vendy Cup.

Here are the three award categories and nominees chosen for the event:


The full bios of each finalist as well as the descriptions of the food can be found here on the Vendy website.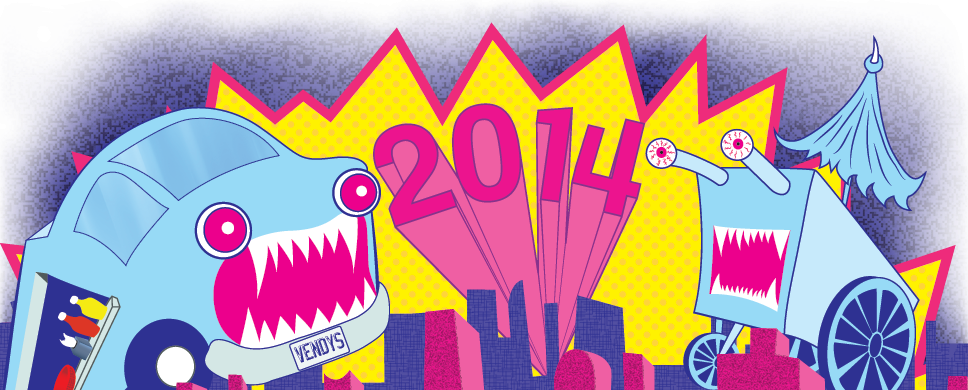 I think the most fun and interesting fact is that the panel of judges and emcee are all local Philadelphia women in the area. They have all been chosen to decide on the destinies of each of the participating trucks.
Felicia D'Ambrosio

–Federal Donuts, CookNSolo Restaurants

Lily Fischer

– Cake Life Bake Shop

Danya Henninger

– Zagat, Philly.com, and Philly Beer Scene Magazine

Ann Karlen

– Fair Food

Nicole Woon

– Penn Appetit

Lily Cope

–

Emcee, COOK



WANT TO GO?
Advance tickets are $55 and includes day-of people's choice judging rights, unlimited trips to each truck for their delectable offerings, an endless flow of Sam Adams craft beer and Angry Orchards Ciders, as well as an unforgettable day in Philadelphia food history.
Tickets are available here.

Here is a little more interesting tidbits about this highly competitive event.
The Vendy Awards, an annual, highly-anticipated competition is organized by The Street Vendor Project at the Urban Justice Center. The membership-based organization of more than 1,300 members celebrates a banner 10th year determining New York City's top street chef for nine years, becoming one of the most beloved and widely anticipated food events in New York, Los Angeles, New Orleans and Philadelphia. In Philadelphia, the Vendy Awards will serve as a fundraiser for The Food Trust, a Philadelphia-based nonprofit organization that strives to make healthy food available to all.
Be enticed by all the news, foods, and updates by following
Vendy Awards on Twitter (
@VendyAwards
),
Facebook
, and
Instagram
for the latest news and announcements!
ABOUT THE STREET VENDOR PROJECT AT THE URBAN JUSTICE CENTER:
The Vendy Awards are an annual benefit event for the non-profit The Street Vendor Project at the Urban Justice Center. The Street Vendor Project is a membership-based project with more than 1,800 active vendor members who are working together to create a vendors' movement for permanent change. The Street Vendor Project is part of the Urban Justice Center

,

a non-profit organization that provides legal representation and advocacy to various marginalized groups of New Yorkers.

Related