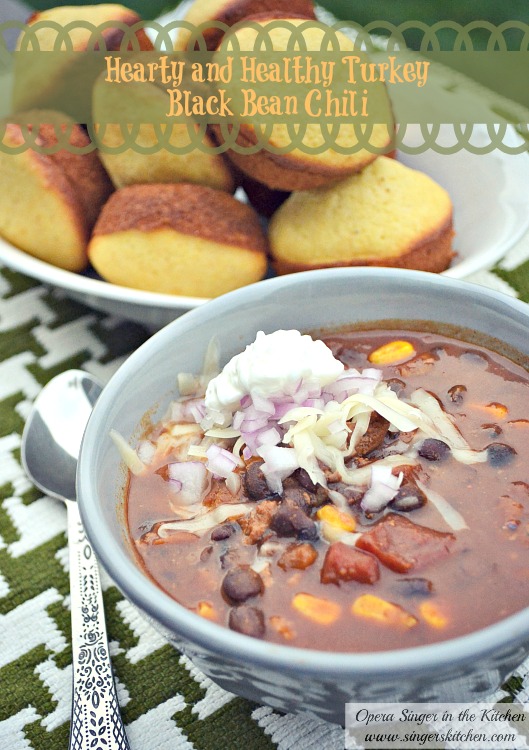 Meal planning has been a true success the last week and a half. I have to say that it is easier to switch around meals I had planned for other days for days that seemed better for them. My stress level was lowered since we had all the food available after having shopped for essentials for half the month last week. Even though I enjoy cooking, the process of planning and preparing has been a little challenging for me.
The importance about being a mother is admitting that we have tight schedules, but in that limited time we also are required to finish certain necessary tasks, like making meals for our families. This is definitely something we have decided is important to us. We want to have family time and a home-cooked meal without breaking our budget.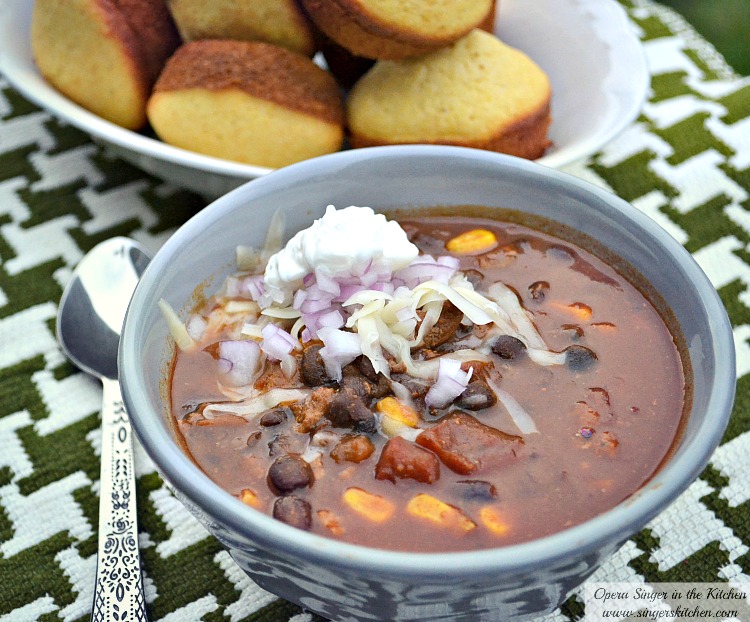 Thankfully, as we talk about keeping our budget in tact, it also means that not every meal is going to be over the top. Ha! It is something I have stresses about since it is my own standard. In my head, I demand myself to make something new, unique and creative. I have started removing that unnecessary stress and replaced it with ideas for meals that would work for our family and if I had a chance to revamp, then I would.
Now I know we have been on a meal plan idea for over a week but it makes sense. We have leftovers so we can eat the next day or food that I can send with my husband for his lunch. It is truly a time saver. My husband has been great at encouraging me to be consistent with a schedule especially since I am being pulled in many directions. Not only am I am stay-at-home working mother, but I am blogger, keeper of my home, and activities planner. Thank you moms out there for keeping strong. Sometimes, or most of the time, our jobs can be very wearing or tiring, but lets be encouraging!
Share with me how you maintain a consistent schedule. Would you mind sharing yours?
When I created this chili recipe I really did not think it could get any easier. I am always rethinking and doubting myself with flavors but sure enough, simple meals, like a chili recipe, can be super easy to put together.  This past Saturday, I passed a new booth selling spices and I started speaking with the owner. She introduced me to her line of spices called Mistress of Spice . The name alone was intriguing! I smelled a variety of the spices she had available and I was convinced to buy a few.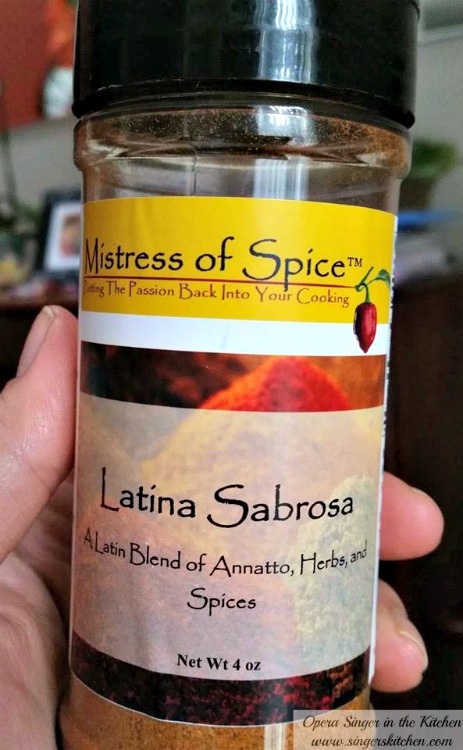 While I have given you a substitute of spices to add to this recipe, I would totally have you check out her website for awesome spices. The Latina Sabrosa spice has a combination of spices including annatto, which is considered part of a fruit having a peppery flavor with a hint of nutmeg. I think the spice added a hint of sweetness to the chili but no heat at all.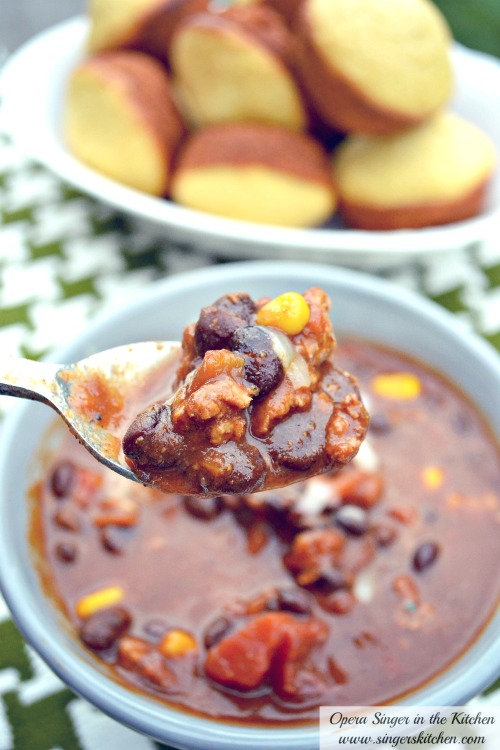 If I had a chance to record my kids I would. I heard them saying yummy and nom nom as they took bites this chili. I'd say it was a success with little time in the kitchen. The only thing I had to do was make corn muffins which the girls both helped me make. How about adding this to your meal plan? Happy Fall!
Hearty and Healthy Turkey Black Bean Chili
Prep Time: 15 minutes
Cook Time: 4 hours
Total Time: 4 hours, 15 minutes
Ingredients
1 pound lean turkey, ground
28-ounces diced tomatoes, chili style
1 1/2 cups water
1 chicken bouillon cube
2 garlic cloves, minced
3 cups black beans
2/3 cup refried beans
1 cup corn kernels, frozen
3 Tbsp Mistress of Spice Latina Sabrosa spice (Substitution below)
1 1/2 teaspoons kosher salt
Spice substitution (1 1/2 Tablespoons Ancho chile powder, 2 teaspoons paprika, 2 teaspoon garlic and onion powder)

Toppings!

Sour Cream
Cheddar Cheese
Diced red onion
Instructions
In a nonstick pan on medium heat, place the ground turkey and cook. Add salt and pepper to taste and cook for 10 minutes.
Add the meat to a 6-quart slow cooker. Add the rest of the ingredients and place on High for 4 hours.
You can eat as is with toppings or you can add tortilla chips or make corn muffins.
Notes
http://singerskitchen.com/2014/10/hearty-and-healthy-turkey-black-bean-chili.html/
Related