Disclosure: We received tickets to the night's performance and all opinions are our own.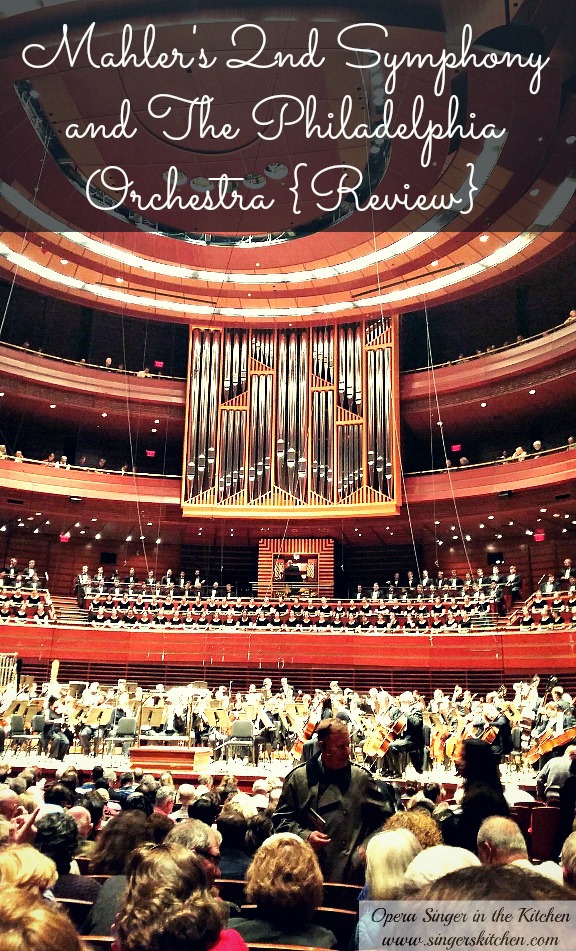 I am excited everyone because I have convinced my husband, Ryan, to do a guest post! We attended an awesome performance of Mahler's "Resurrection" Symphony the first of November and needless to say, it was such a spectacular performance. After a hard long work week, having a drink and listening to a piece, dear to my husband, seemed ideal.  Every time we take the train into the city, we learn something new: we always need MORE time and at least a snack before we head into the city. As I said, we learn something new all the time. 
Thanks Ryan for sharing your love for this performance.
---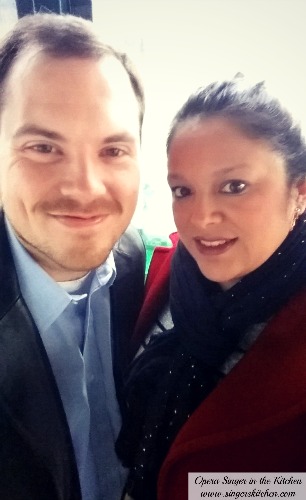 Deep down, I'm a Baroque man at heart. I love the music of  Carissimi, Schütz, Charpentier, Buxtehude, Corelli, and of course, J. S. Bach. By all accounts, an early symphonist should be my favorite, too…Haydn, Mozart, Beethoven, or Mendelssohn. Or, if a Romantic, a  retro-Romantic like Brahms. But no…in reality, my favorite symphonist is a Romantic Romantic—Mahler. My love affair with Mahler began with a formative experience as a child, singing in the Palatine Children's Chorus north of Chicago, when we joined the Chicago Symphony Children's Chorus and Symphony to perform Mahler's 8th Symphony at Ravinia. It was a spectacular musical performance, and to this day I remember entrances from that work. It's my go-to for self-indulgent over-the-top Romanticism.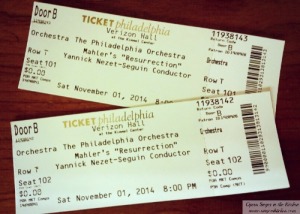 As a graduate student, I took a class on Romantic symphonies which spent a significant amount of time discussing Mahler's works. Here, I fell in love with Mahler's 3rd Symphony. To this day, my favorite symphony movement of all time is Mvt. 5 from Mahler's 3rd Symphony. Then there's Mahler's 2nd Symphony which I performed as a chorister when I finished my master's degree at the University of Oklahoma. It was my last concert there, and I have special memories not only of the music (I can still sing much of it by memory) but also of rehearsals and the concert which my dad was able to attend.
But up until a couple of years ago—I was never able to attend a performance of either of these works simply as an audience member. And I promised myself the first time I could attend a live performance of these works by some good performers, I would! The first opportunity came during our last year in Michigan, spring of 2012. The Grand Rapids Symphony and Chorus was performing Mahler's 8 and I all but begged Noelle to come with me. Friends were willing to watch Julianne for us that night so we could go to the DeVos Hall for the performance. I sat and soaked it all up…one down, two to go.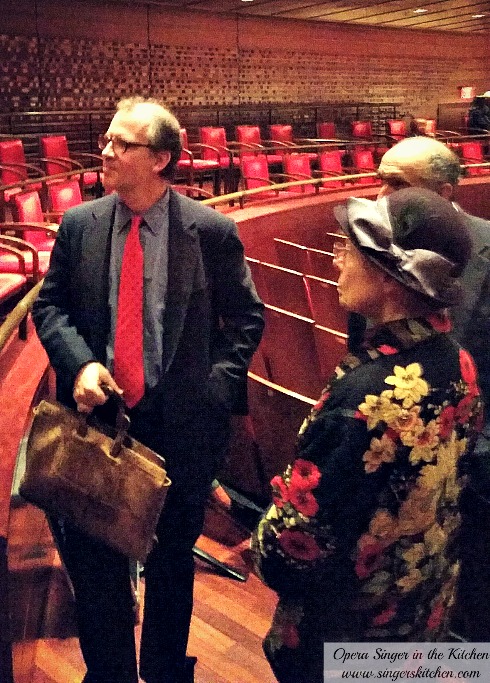 Late this fall, I found out that the Philadelphia Symphony was performing Mahler's 2nd Symphony, and despite a busy week, and despite Noelle and I not having had a date night in a while, and despite Noelle probably not envisioning a 2-hour Mahler symphony as the epitome of a great date night—I asked her if we could get a babysitter to attend the performance. She agreed, we took the train in to the city, and made a night of it. And what a performance! It was pre-ceded by an excellent lecture by Dr. Julian Onderdonk, a colleague from West Chester University. The performance itself was grand and passionate. The strings played with pathos, the principal oboist was sublime, and Westminster College Symphony Chorus sang with incredible sensitivity. It was a special night…both musical and because it knocked off another of my "live Mahler performances" from my bucket list. Two down, one to go…Mahler 3, where are you?
Have you been to Verizon Hall before? What is your favorite performance of all time?
Related