On April 30th, Mexico will be celebrating Día del Niño, or Children's Day, where children are made to feel special. This holiday as just as popular as Mother's Day or Father's Day but kids are given gifts, are given off from school and are celebrated. Sometimes special activities are organized and gifts are gathered to make orphans feel loved.
Truth be told, I never grew around this tradition despite being half Mexican. I grew up with a Mexican mother and a Chilean father who hardly incorporated traditions from their homelands.  I am always learning new traditions as I grown older so I can instill them in my children. One of things I know that was taught to me were food traditions. Since my mother did not grow up in Mexico, she did not learn all the authentic dishes my grandmother would make, but every time we would go visit my relatives in Mexico, we would have amazing food that I would want my mother to recreate back home.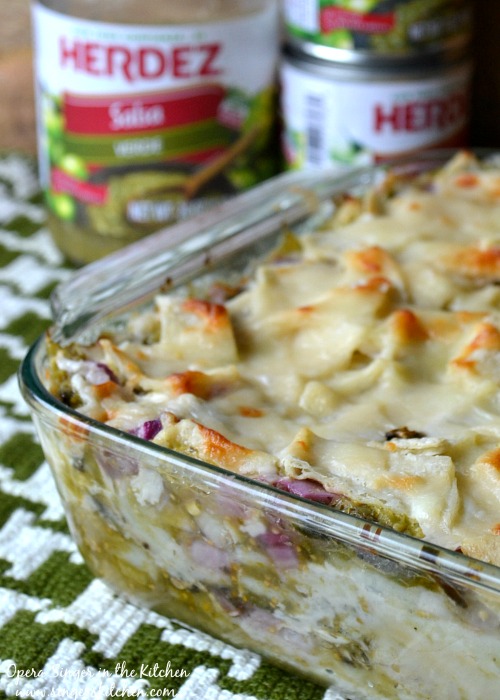 One of the dishes that soon became one of favorites were Enchiladas Suizas, or Swiss Enchiladas which were corn tortillas filled with shredded chicken with a green salsa mixed with cream and melted with lots of cheese. I would make it a habit to order it from any Mexican restaurant I would visit just get my fill of it. My mother learned how to make them for special occasions as well so I was a happy camper. You can say, that in a way, it made me feel special on many occasions.
When I started introducing my family to Mexican favorites, I started creating my own versions and even quicker versions in order to have quick meals during a weeknight. I am all about casseroles because I am able to stack ingredients with my favorite sauces and some cheese. My toddlers are definintely growing to acquire their own palates as long as dishes are not too spicy. My husband even likes the modified versions and even requests dishes I have not made in a while.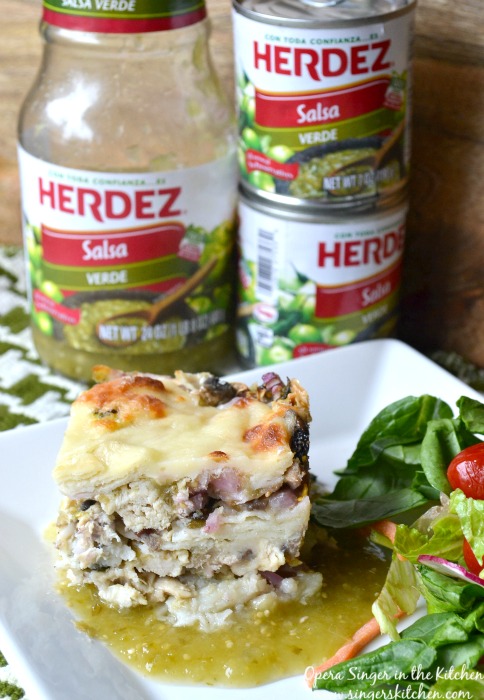 HERDEZ® products have definitely played a huge part of creating my Mexican dishes. While I like making my own tomatillo sauce, I rather have the convenience of sauces already available that taste so delicious and fresh! HERDEZ® Salsa Verde works great is so many dishes especially in my green enchilada recipe. I make a version of Enchiladas Suizas leaving out the cream and adding the cream as a condiment when serving the dish.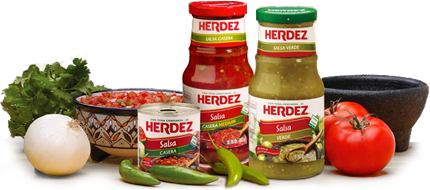 As this holiday celebrates the kid in everyone, HERDEZ brand is holding a #ThrowbackThursday photo contest on its Facebook wall! This promotion will last from April 6th to – April 30th.
Each week, three winners will be chosen to win a Día del Niño prize pack. One grand prize winner each week will win a socialmatic camera, film, HERDEZ product, HERDEZ apron and recipe cards. Two runner up winners each week will win a selfie stick, HERDEZ product, HERDEZ apron and recipe cards.
To enter, your audience will submit their favorite childhood photo tagged with #ThrowbackThursday directly on HERDEZ's Facebook page.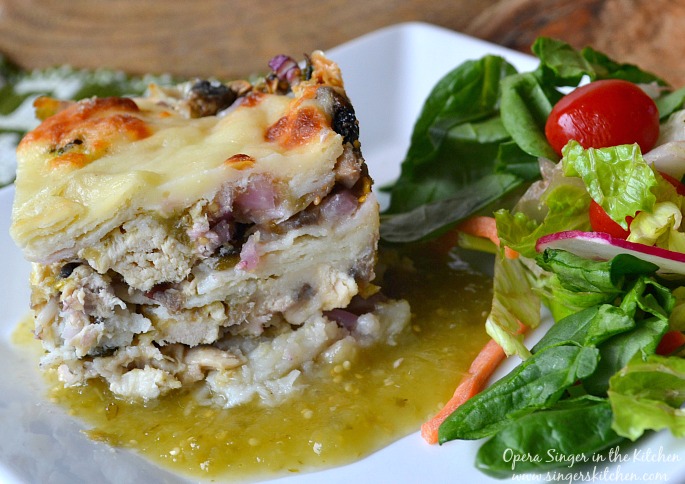 While I have shared a recipe using HERDEZ® Salsa Verde, the company has a HUGE array of products to incorporate in your next authentic Mexican recipe. Check out their website for more RECIPES.
Related