Disclosure: This is a sponsored post as a Sabra tastemaker. All recipes and reviews are my own.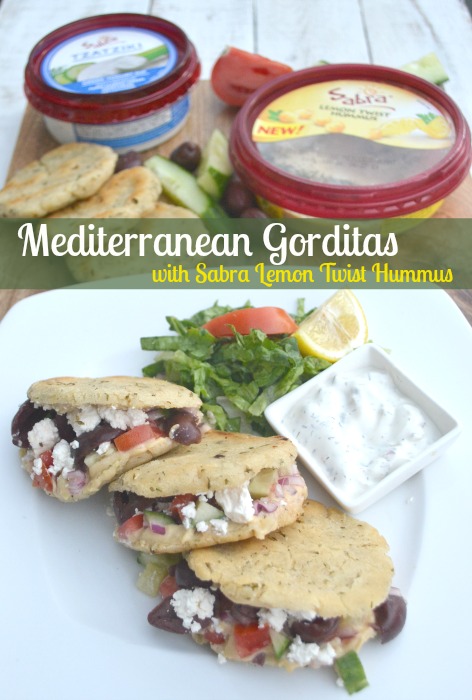 One of the cuisines I thoroughly enjoy eating is Mediterranean food. I usually cannot have enough of it and try to plan at least one type of Mediterranean meal once a week but usually it ends up being every other week which is why National Hummus Day cannot be the only day that I eat hummus.
Hummus is predominantly part of the any of the meals that I plan because it is great for dipping, spreading on pita, or even eating just as it is. Another wonderful fact about hummus is that meat does not always have to be included in the meal prepared for lunch or dinner since hummus is mainly made from chickpeas which are a complete protein. How great is that?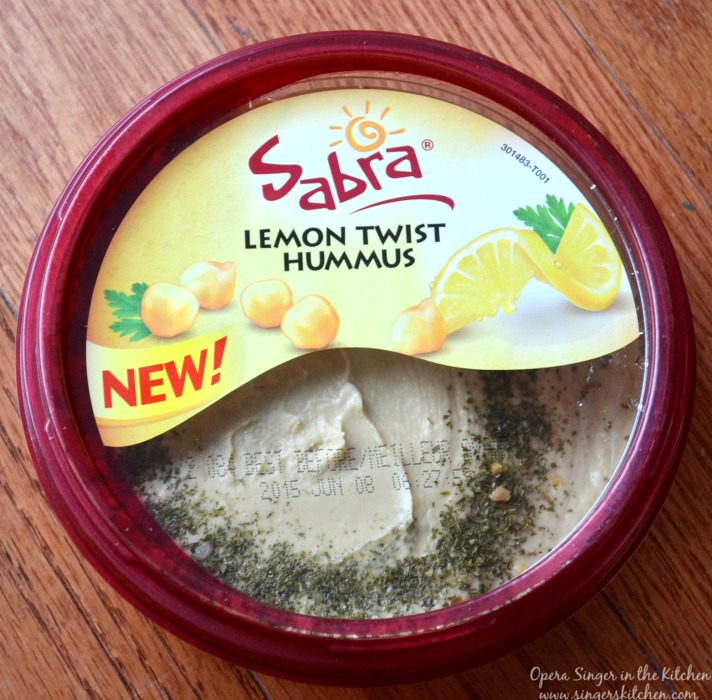 For those who seek to limit their meat consumption during the week without becoming a vegetarian, eating hummus with a lot of other sides makes for a delicious complete meal any day of the week. When I was thinking of a unique recipe to make with one of Sabra's newest hummus flavors, lemon twist, I thought of a meal that I would love to have all the time.
Since hummus is already gluten-free, I tried keeping the whole recipe gluten-free for those with a gluten intolerance. One of the ways I had fun with this recipe was fusing two cuisines into one. Even though I am half Mexican, I sometimes think I should or have some Mediterranean ancestry since I love the culture and the food. Since I love both cuisines, I thought I would use masa (cornmeal dough) to make gorditas, which are cornmeal cakes that are pan-fried and then split open and filled with cheese, meat and other toppings.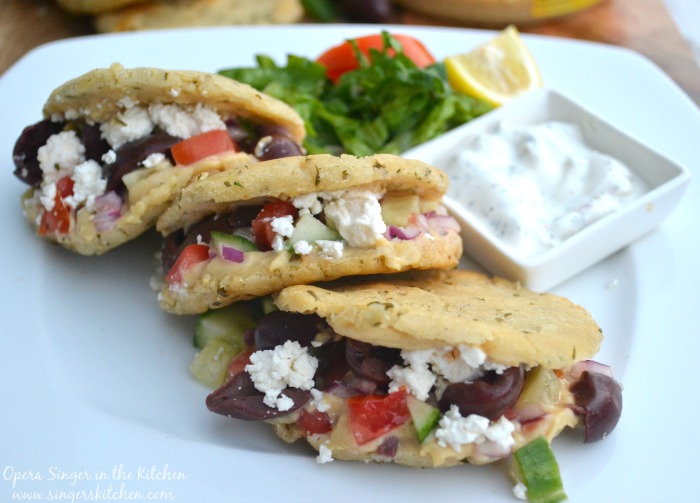 I guess you would say I made a Mexican version of the Mediterranean -filled pita sandwiches you can get a café or make at home. When making the cornmeal cakes, I used prepared corn flour that only requires water to be added to the dough. I then made ½-inch round patties and pan-fried on a skillet for 12-15 minutes.
I then allowed to cool a bit before slicing each gordita or cornmeal cake in half, but not all the way. I then added about 1 ½ -2 Tablespoons of the lemon twist hummus and added desired fillings, like sliced Kalamata olives, tabbouli, feta cheese, and shredded lettuce. Since the cornmeal cake was still warm, these gorditas were so amazing. I was satisfied with two of them, but knew my husband would like a few more.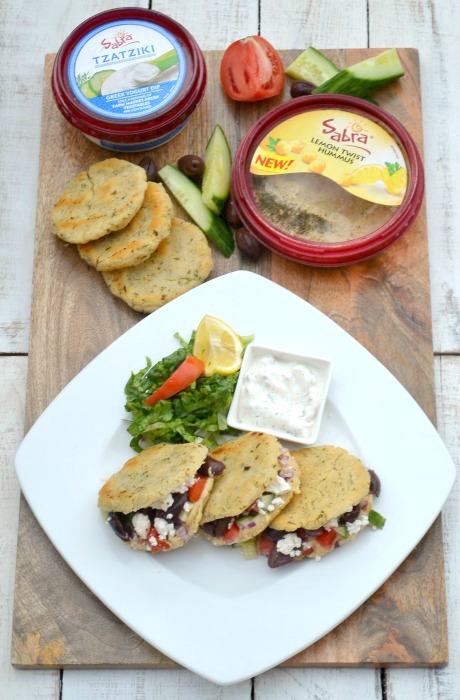 If you have still not tried hummus, you are missing out for sure! It is so filling and even nutritious, why not start eating it now? Thanks to National Hummus Day, you can think of trying my recipe or even a slew of other recipes that are on Sabra's site. Today is even more special because is giving away coupons to celebrate the day.
Check out Sabra's website to gawk at the amazing different flavors they provide for anyone with a specific craving. I took a whole bunch of hummus flavors to a moms' play date and they loved the fact they got to taste some flavors they had not had a chance to try yet or had not wanted to purchase, fearing they would be wasting money.
Have you eaten hummus before? How?
Related