I know I am late posting a recipe idea for Father's Day but better late than never. I finally got around to purchasing a nice flank steak since I know it is my husband's favorite cut as well as mine. When I think about the type of meals we could get a restaurant at the end of the day meat and potatoes is the way to my husband's heart.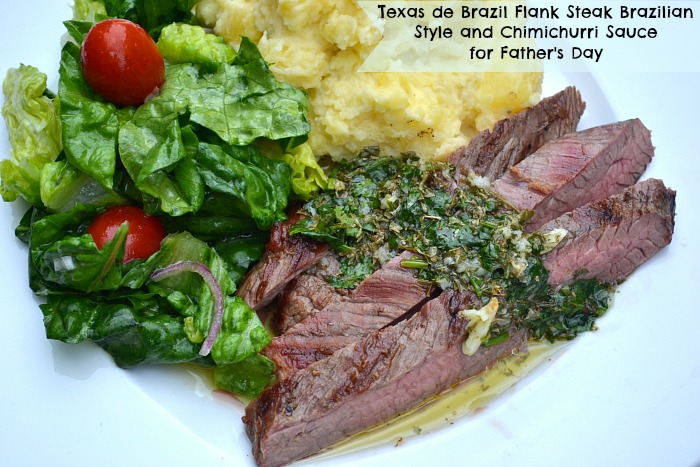 Since I have a busy weekend, I decided to make a surprise dinner tonight in lieu of Sunday's meal, but I have something planned for that day after church. Shh, don't tell him!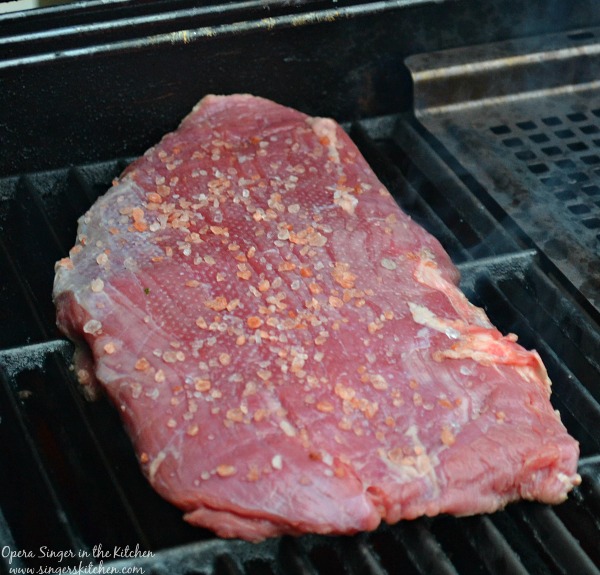 Anyway, Texas de Brazil reached out and shared a recipe for me to share with readers. I was intrigued since I love going to Brazilian steakhouses but had not been to one in a long time. When I make my steak recipes I make my Chilean recipes and everyone loves them but I noticed that the recipe sent to me was super simple with a chimichurri sauce I had not tried before.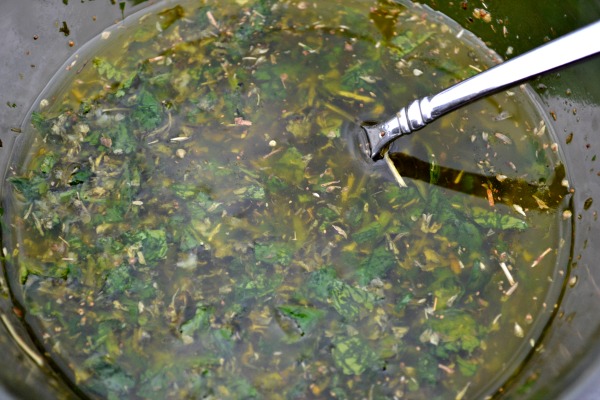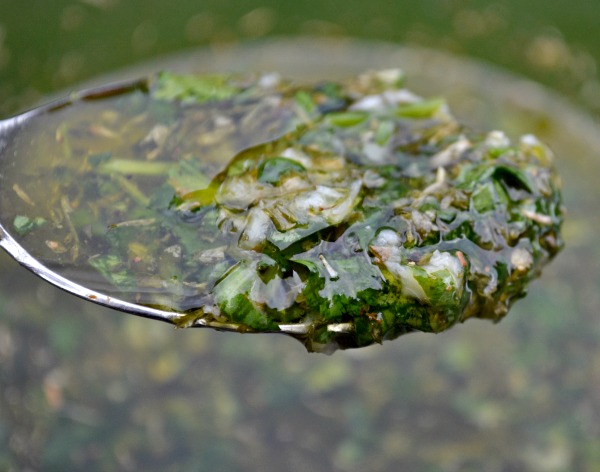 I prepared my potatoes for creamy mashed potatoes, prepared the chimichurri sauce, washed and prepared the salad and then lastly placed the flank steak on the grill all which was ready within the hour. Super easy and so delicious. YOU have to stop any menu plans and just make this meal because it is going to make your loved one melt. Simple but gourmet.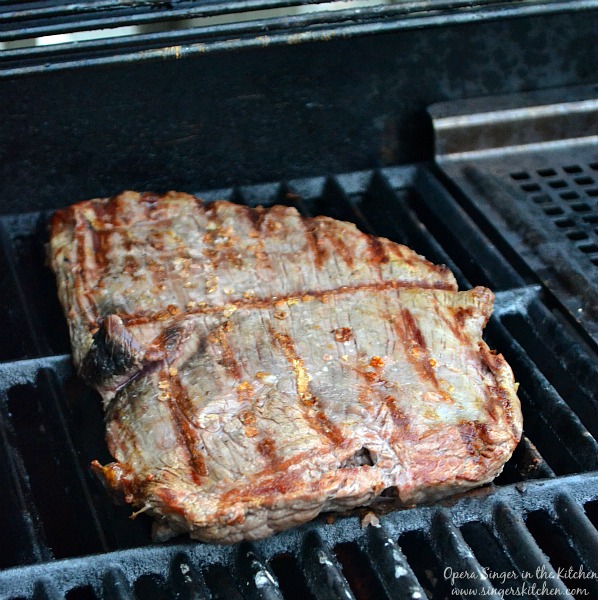 Make a nice green salad and your favorite mashed potatoes and you have a complete meal. Enjoy!
Happy Father's Day!!
Related