If you have never grilled your entire meal, now is the time to start. This is a fancy BBQ dinner sure to amaze your loved one. Choose your own cut of meat, grill and served with Guinness Blonde Lager for the win.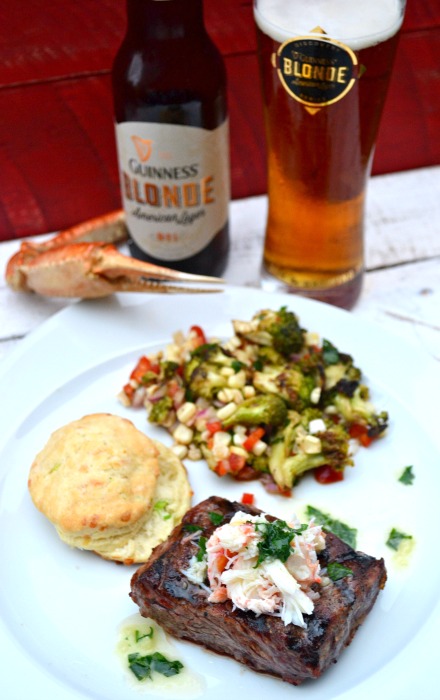 One thing I am SURE thankful for are the rainy days. I am really trying not to be selfish about it but seeing that this is my first time being pregnant during the summer, I can only share how insufferable it is to be pregnant with the intense heat of summer. Even though we have had our share of nice days, I feel like I can still call it a summer since we have been using our grill very often to prepare our dinners. Let's just say, it is my way to get my husband to cook.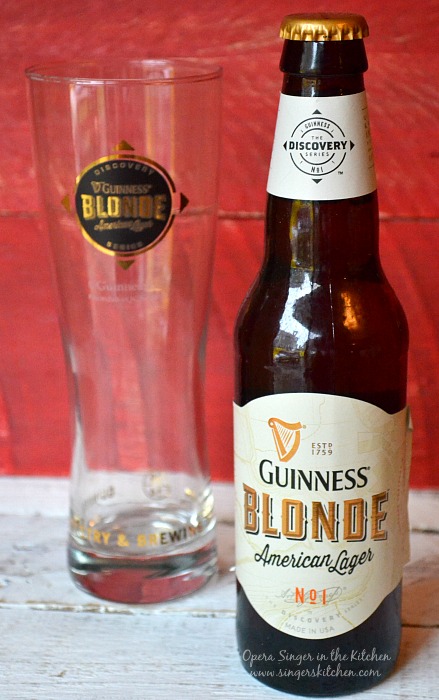 I recently was given a challenge by Guinness to create a BBQ dinner that would pair well with their newest beer called the Guinness® Blonde™ American Lager. According to them: 
Guinness Master Brewers in Dublin have collaborated with brewing experts in the U.S. at the famous Latrobe Brewery in Pennsylvania to create a one-of-a kind taste in American Lagers. Guinness Blonde is the first fusion beer in the new Guinness Discovery Series combining the best European brewing techniques with the finest American hops to create a complex, flavorful lager with a floral, hoppy aroma.
My husband knows I love my hops but I was never that girl. Since moving from Michigan to Pennsylvania I have grown to enjoy more lagers and IPAs that have more hops which only meant that my husband and I no longer had the same tastes in beer. Either way, he did agree that he liked the Guinness® Blonde™ and did not think it AS hoppy. He does like regular Guinness so it is good to know he gives this newer beer a thumbs up.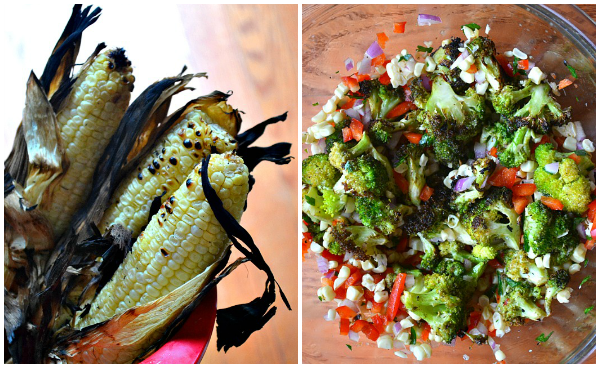 So what does it taste like? It is a crisp, light, but flavorful beer characteristic of the 1930's American Pale Lager style with just a little more hoppy and citrus characteristics and a unique biscuit malt taste that begs to be experienced. All this flavor at just 149 calories per 12 fl. oz. bottle! I could not be any happier to enjoy such a beer and well, it paired well with our amazing dinner.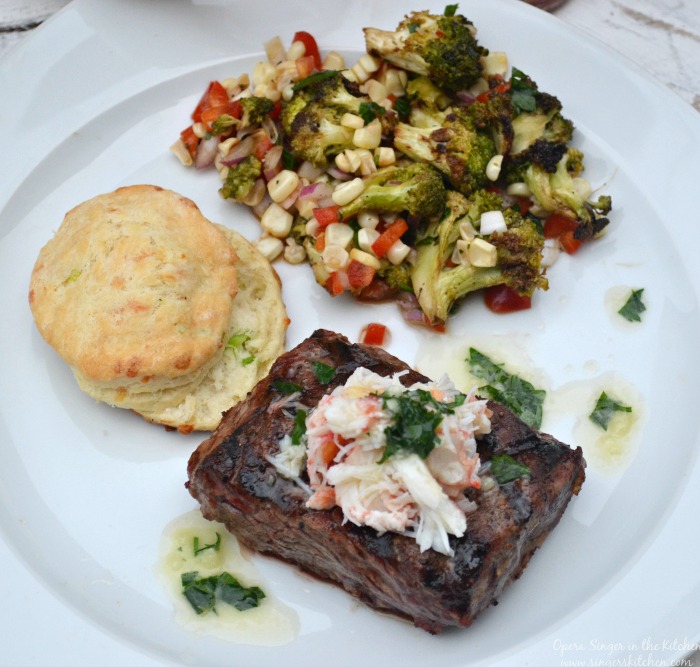 We ordered some delicious ribeye steaks from Omaha Steaks and my husband grilled one of them medium well and another well done with just salt and pepper. Meanwhile, I prepared some Cheddar and Chive Biscuits and assembled the Grilled Corn and Broccoli Salad that made for a simple yet elegant BBQ dinner for two. The grill flavor really combined well with the citrus and and biscuit malt taste enhancing every bite of steak, salad, and biscuit. It really was out of this world.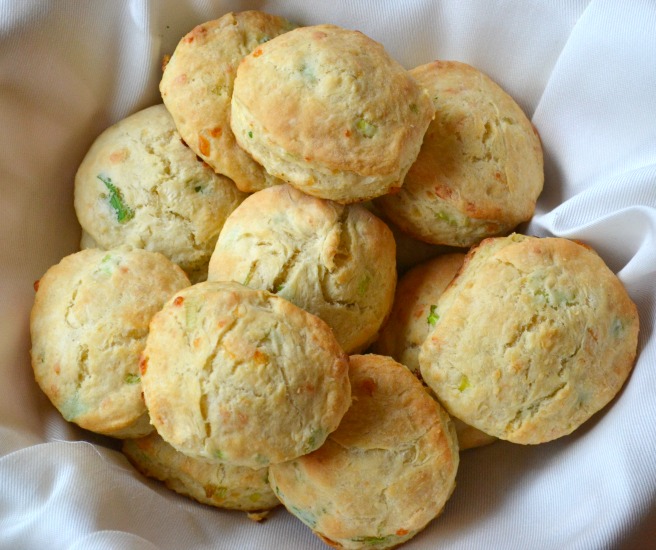 While a good steak is great with wine, grilled steaks with grilled vegetables and a delicious southern-style biscuit really just calls for a good Guinness® Blonde™. We enjoyed our dinner on Fourth of July and it definitely made sparks fly!
Have you tried it yet? Do you like hoppy beer?
Related