This is a compensated campaign in collaboration with Kikkoman and Latina Bloggers Connect.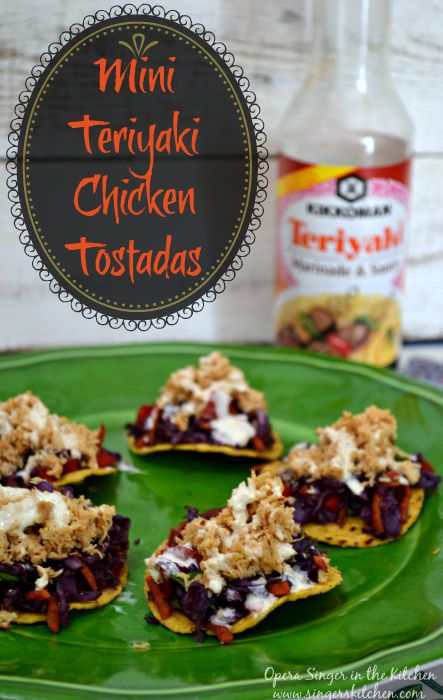 Hopefully everyone is enjoying their summer with family and friends. At one point we thought that the summer was going to end up being a rainy one but it looks like we are on track for a warm week ahead especially in Pennsylvania. While I am happy to say that I am no longer pregnant we are now happy to continue our summer with a newborn at home and with family coming to stay and help during the transition time. While we may not be hanging with friends or socializing for a while, who's not to say we cannot enjoy some good times at home with out of town family?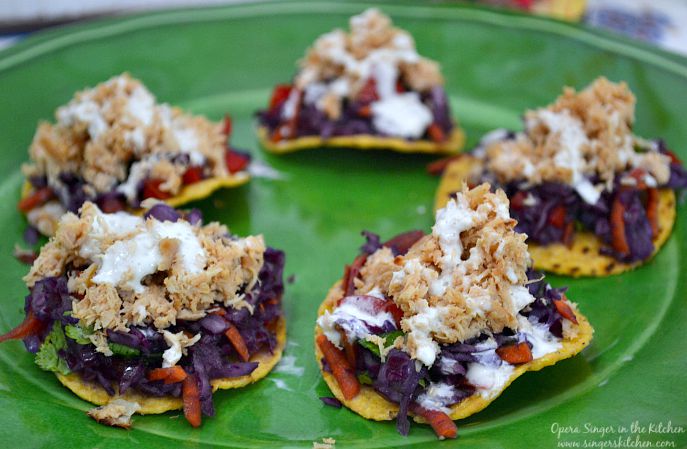 Since I am still recovering from giving birth it also means I will not be going out for another week and half so I know I have to keep myself entertained not only by spending time with my newborn, but also with some small tasks that I could take advantage of doing while I have help at home. Why not make best of the time? While I have my grandmother from Mexico visiting as well as my mother, I know that I will be enjoying authentic dishes very soon, but in the meantime, I had to share a creation of my own with them and then explain to my grandmother what it means to be a food blogger.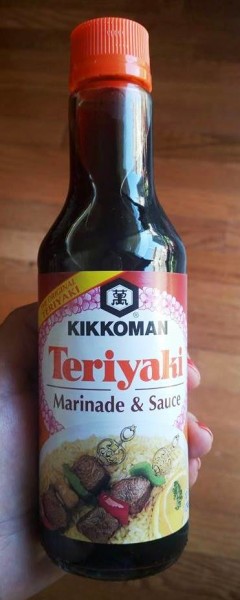 I thought it would be nice to share a twist on a traditional Mexican dish called tostadas. While we normally like our crunchy corn tortilla chips topped with ground beef and beans, I decided to marinate some chicken in teriyaki sauce in order to grill it and shred for a different flavor. Although it is encouraged to brush Kikkoman Teriyaki on meat before cooking to enhance flavor and add a tangy, savory flavor, I decided to marinate my chicken for a few hours so the flavor would be a little more potent.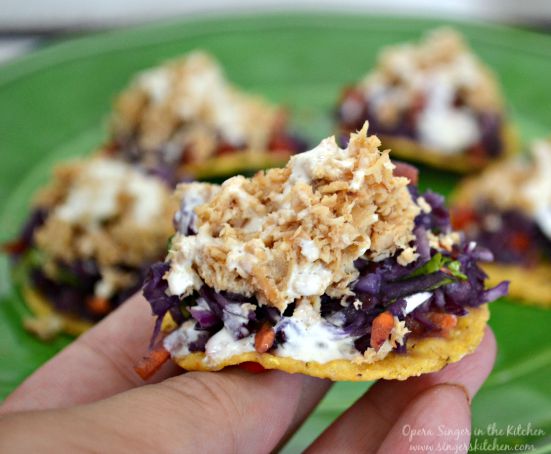 Teriyaki sauce starts as a simple mixture of soy sauce and spices and has been popular since it was first created in Japan. I especially like ordering my meat prepared in that same sauce when I go to Japanese steakhouses. Japanese-Americans in Hawaii add fresh ginger, brown sugar, pineapple juice and green onions to produce the teriyaki we know and love.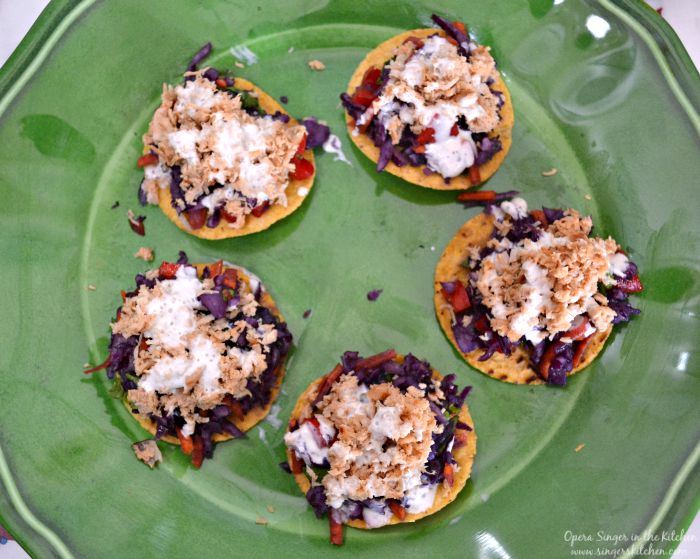 Seeing that it is summer, I decided to create mini tostadas that are topped with shredded teriyaki chicken, a pineapple cabbage slaw, and drizzled with a wasabi crema. Talk about a Asian-Mexican fusion, but I believe I got the best of two worlds. My grandmother was shocked she ate her plate full of mini tostadas since she eats lightly but she claimed them to be very tasty indeed. My toddler girls inhaled the meal, loving the fact that they had chips for dinner! What a plus all around.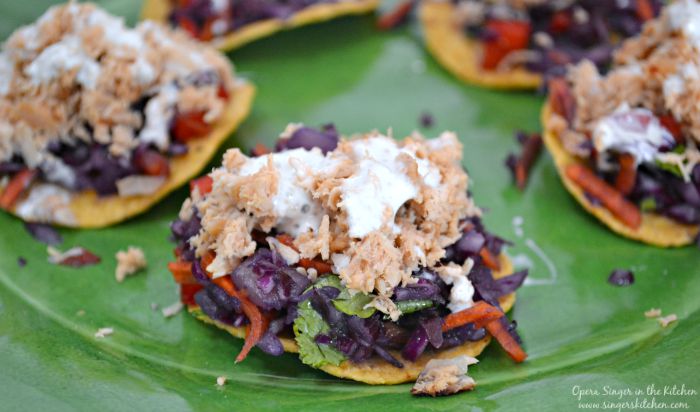 These little tostadas are great for your next party whether it is with family or friends, it is sure to have people coming for more. How about making them into Asian / Mexican Nachos? You can do that too!
What is your favorite cuisine fusion?
This is a sponsored conversation written by me on behalf of Kikkoman. The opinions and text are all mine.
Related