I am two weeks away from having our third girl and I really cannot believe it! It is surreal, exciting, and crazy at the same time. Crazy because I am going to be starting the newborn stage all over again. I am so excited because I am birthing a baby and I cannot wait to hold her in my arms. What an amazing blessing.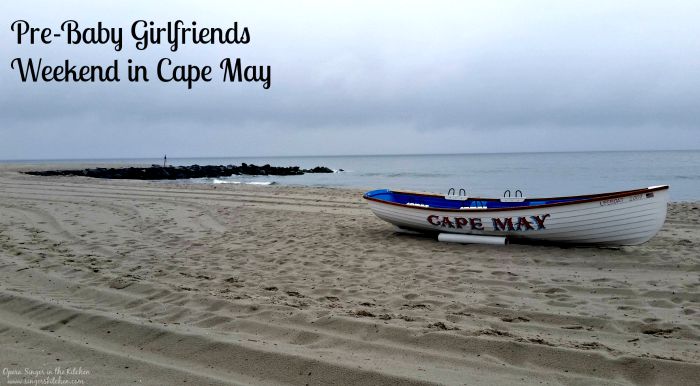 Four months ago, my husband and I decided that I would take a weekend to take a little vacation. When I planned it I had hoped for another mom friend to join me but towards the end I was not quite sure I was going to go with anyone. While I would have been okay going on my own traveling by myself to Cape May just did not sound exciting by myself. Luckily I had a friend step in last minute who went with me.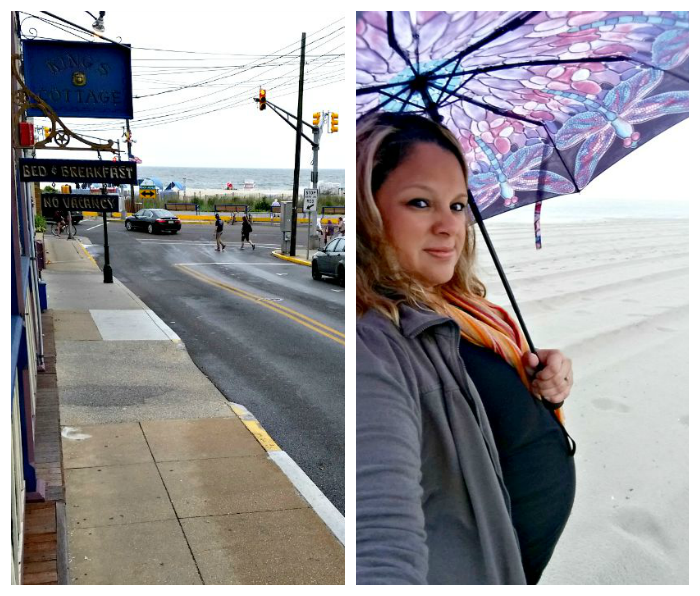 While this was my first time to stay in Cape May, I quickly learned that I had waited really long to book hotels or just a place to stay. I was afraid I was not going to find anything. I was really just trying to be optimistic that the trip was even going to happen. When I finally got a spot at King's Cottage, I was sure everything was falling in place. King's Cottage was SO close to the beach and really central to everything. Although this bed and breakfast was not quite what I expected the stay was doable. The beds were not as comfortable and breakfast was more continental than full breakfast. The owners were really nice though and made sure everyone was doing well. In a sense we hardly were at the place except for changing clothes and sleeping for the night.
We arrived on a Thursday night after a full work day and checked in our B&B. We decided to hang out at a Delaney's Irish Pub since it was a bit after hours. We split a plate of Irish Nachos and shared some drinks and chatted about our day. The place was sure busy with live music and a huge crowd at the bar, little did we know that it started pouring outside. Midnight approached and we realized we could not wait out the pouring rain so we waddled and rushed to our B&B which was 3 blocks away. We were soaked but it was definitely an adventure.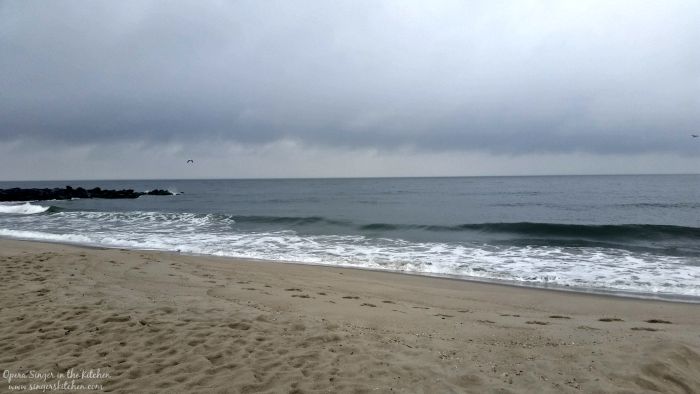 So did rain continue on our weekend? Unfortunately, it did but it really did not ruin the time we had planned. In fact it went really nicely until the next big downpour which happened a few hours before we left on Saturday. When we woke up Friday morning, we relaxed. While my friend caught up on some work, I walked down the beach and listened to the waves. It certainly was very windy and it was obvious that the weather was not going to cooperate for anyone to hang out and lounge at the beach. I simply loved walking and taking photos of the peaceful atmosphere. The beach is one of the most relaxing places for me.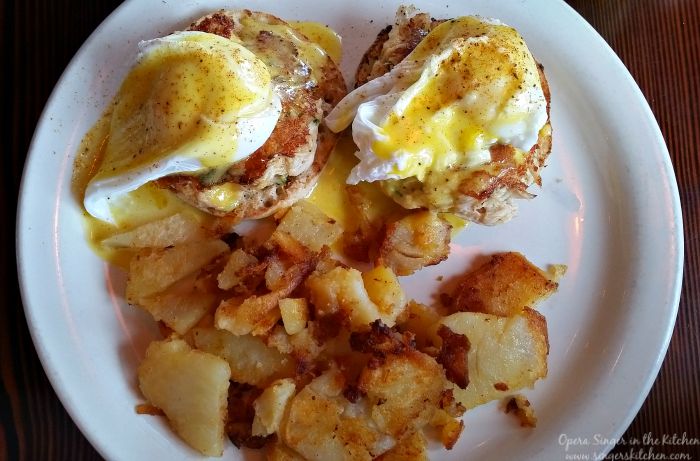 When I met up with my friend, we headed to The Rusty Nail for breakfast. While I had heard they only served dinner, one of the newer features was that they now were serving breakfast and lunch. We had delicious Eggs Benedict with crab that came with a side of potatoes along with some coffee and it was definitely delicious and super savory. I really liked the portions and there was so much more to chose from on the menu.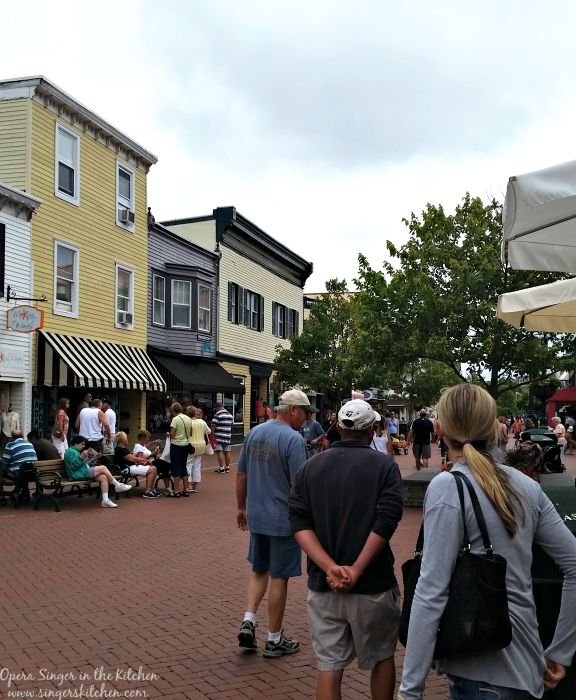 We then walked over to Cape May Downtown and did some shopping. Since the rain had taken a break we really wanted to walk around. A lot of people had the same thing in mind. I loved the unique stores and as a foodie, I was always on the lookout for local products I could take home and use in my kitchen. There was plenty to chose from and even more eats to try despite having a full tummy from breakfast.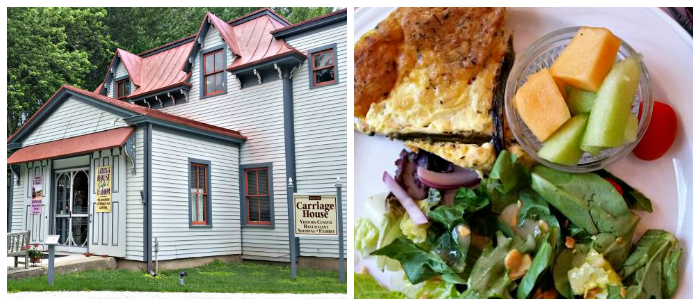 After several hours walking around the area we headed to the Carriage House Café & Tearoom located on the grounds of Cape May's only Victorian house museum, the 1879 Emlen Physick Estate. What we noticed and learned was that Cape May was declared a National Historic Landmark City in 1976. We had lunch at the Tearoom and heard a lot about the activities and events that Cape May offers year round from our new friend Susan Krysiak who works at the Mid-Atlantic Center for the Arts and Humanities. Hearing about the events only made me fall in love with Cape May even more.  Our lunch was lovely and delicious. We learned about the tea parties they offer and even the weddings  that occur on many weekends.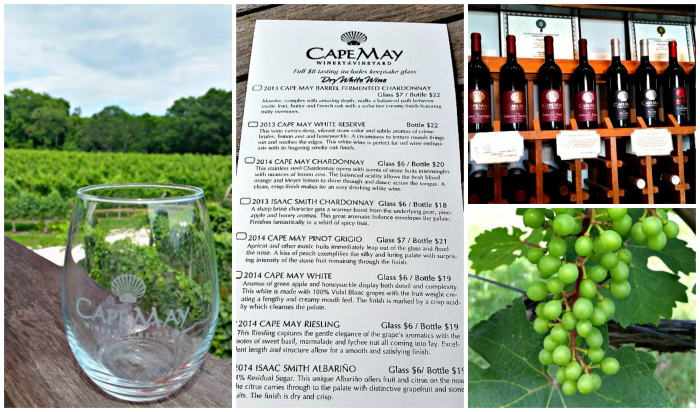 Once we left the Tearoom we headed to the Cape May Winery for a full tour of the vineyard. We had a wonderful tour guide who definitely knew everything there was to know about the vineyard. I was saddened to learn that the wine is not sold in Pennsylvania but it was only more of reason to return with my husband at another time.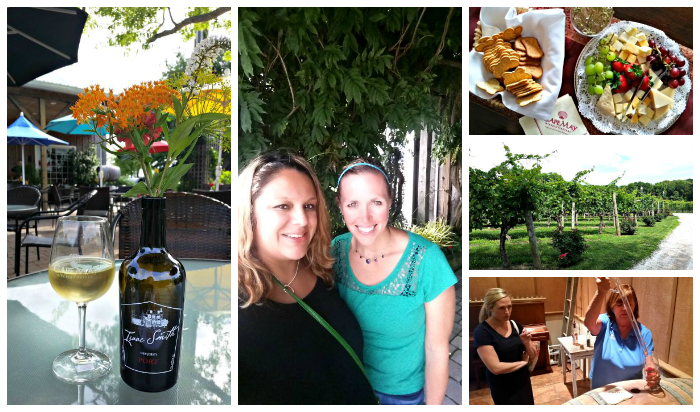 The wine tour was an ultimate girls experience. We tasted small amounts of many wines and even had a delicious cheese plate that paired well with the wines and even after the tour, we sat and enjoyed the scenery with the live music. It was SUCH a great experience and probably the highlight of the weekend.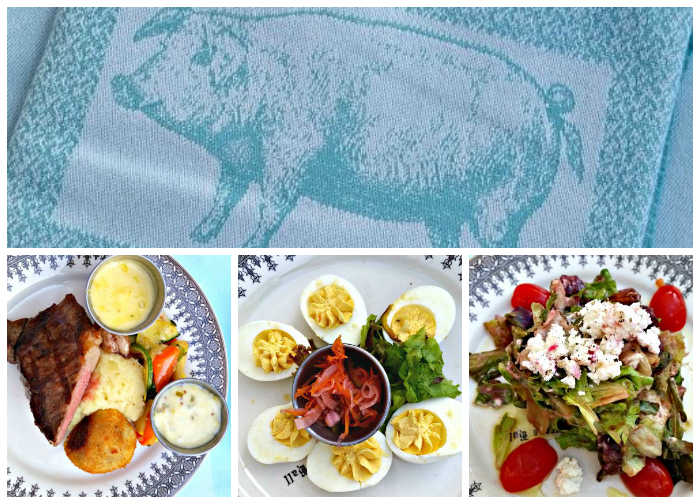 Since we lounged and relaxed at the vineyard we did not have a long time to rest at the B&B. We headed to the Blue Pig Tavern where we had amazing seasonal food where most of the ingredients were harvested from the Cape Resort's own local farm called the Beach Plum Farm. Everything was so fresh and delicious but in order to enjoy some appetizers we split a NY Strip Steak and Crab Cakes. Such a delectable experience.
If you could not think of any more to fit in on one day, we did. We caught "Mary, Mary" at the Cape May Stage and relaxed after a full day of events. The actors were wonderful and the story of the play was very entertaining making the evening so great. We could not to bed without taking another nice stroll on Washington Street Mall especially since we needed some dessert. We stopped at Uncle Charley's Ice Cream where there were SO many choices of ice cream. It was truly hard to decide but I chose rum raisin ice cream which ended up being so creamy and rich. We definitely slept well that night.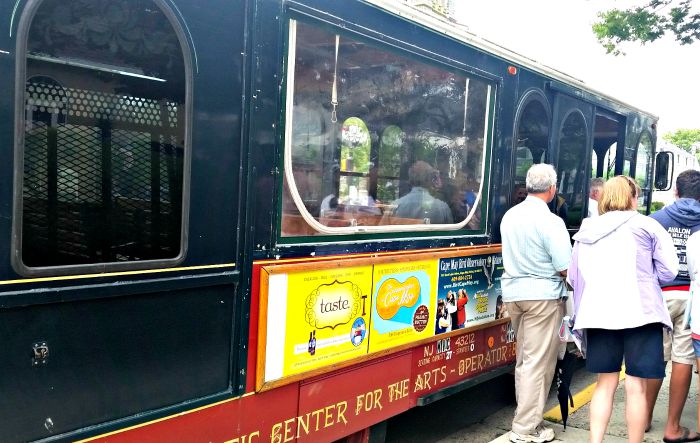 I was glad that it only drizzled that Friday because Saturday proved to be interesting. We woke up to very windy and cool conditions but we packed up our belongings and had some of our morning looking at the beach and enjoying some delicious eats from the beach front cafes. Our last experience before we headed out was taking the Historic District Trolley Tour. Since we had walked about 5 miles the day before I was happy to be off my feet on Saturday so the trolley tour was perfect. I simply loved learning all about Cape May and all the old Victorian homes. There are so beautiful and just driving through transports me to another time. We saw a church that has been converted to condos and a bunch of homes turned into B&B's. It was so beautiful.
Consider checking out Cape May for your next girlfriends weekend. There is so much to do in that town. Come September there will be an awesome Food and Wine Celebration. 
Disclosure: Thanks to the Mid-Atlantic Center for the Arts and Humanities for providing tickets to events and AKA PR for connecting us with Cape Resorts.
Related