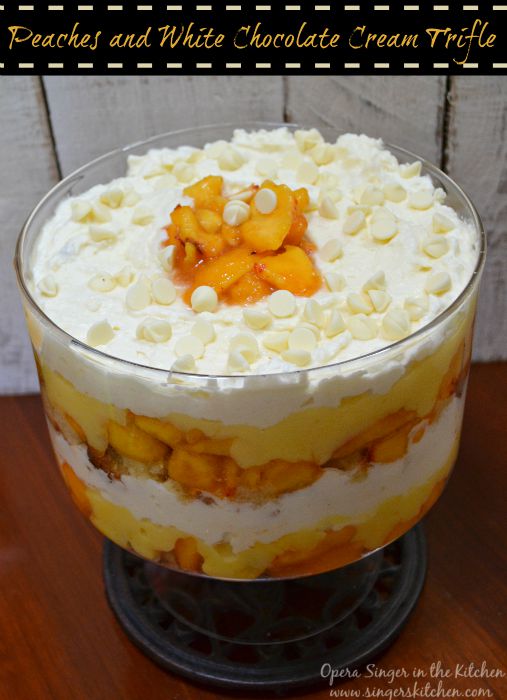 Before summer is officially gone I wanted to share this fabulous trifle I made for friends when we headed over to their place. I sometimes get bogged down with what to take to a dinner party for large families and then I remember that there is more to life than sheet cake. Trifle seems to be the dessert that continues on giving. No matter how much you scoop for the large amount of people in your party, there is still more to serve.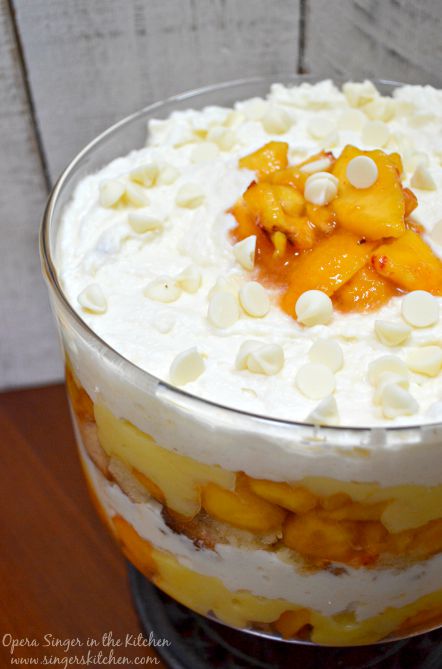 If you haven't noticed, peaches are still pretty popular, but I believe that will be over soon so before you start chasing after pumpkin recipes, make this peach recipe for your family or your next get-together. I have had several people asking me for the recipe since I posted it on Instagram:
SO lest I forget or anyone else, this is STILL a food blog, but somedays, I post what I ate on my Instagram page as a diary hoping to get the recipe on the blog. Just in case you did not know it fellow readers and friends, taking care of three kiddos and everything else in life is pretty challenging, so bear with me.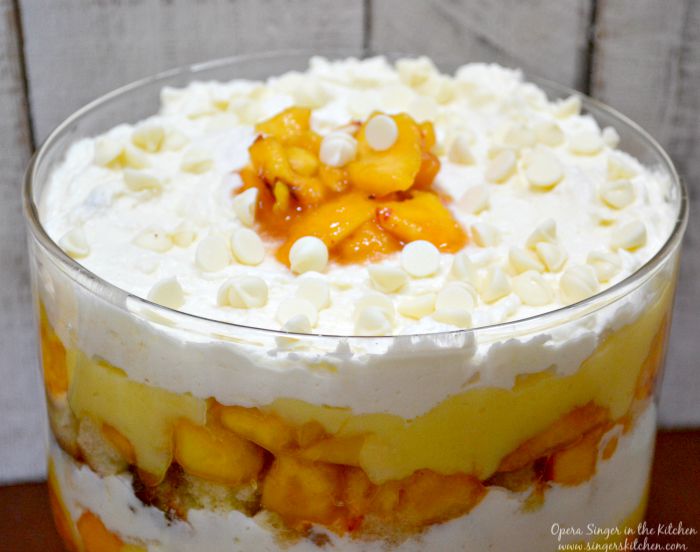 Check out my colorful pictures on Instagram because I have been able to get delicious lunches and dinners for our family. I forsee that family life with three kids and a husband will be different every day, but know that I will always be sharing something new and exciting often whether here or on my Instagram, Twitter or my Facebook page.
Let me know if you make this Peaches and White Chocolate Cream Trifle. It is decadent, sinful and oh so delicious.
Related