I cannot believe that Thanksgiving is almost here and that this year is almost over! Ok. I will not spoil it for anyone who is still enjoying 2017. If anything, I have been saddened by the erratic weather we have been having and how fall, my favorite season, has been virtually non-existent.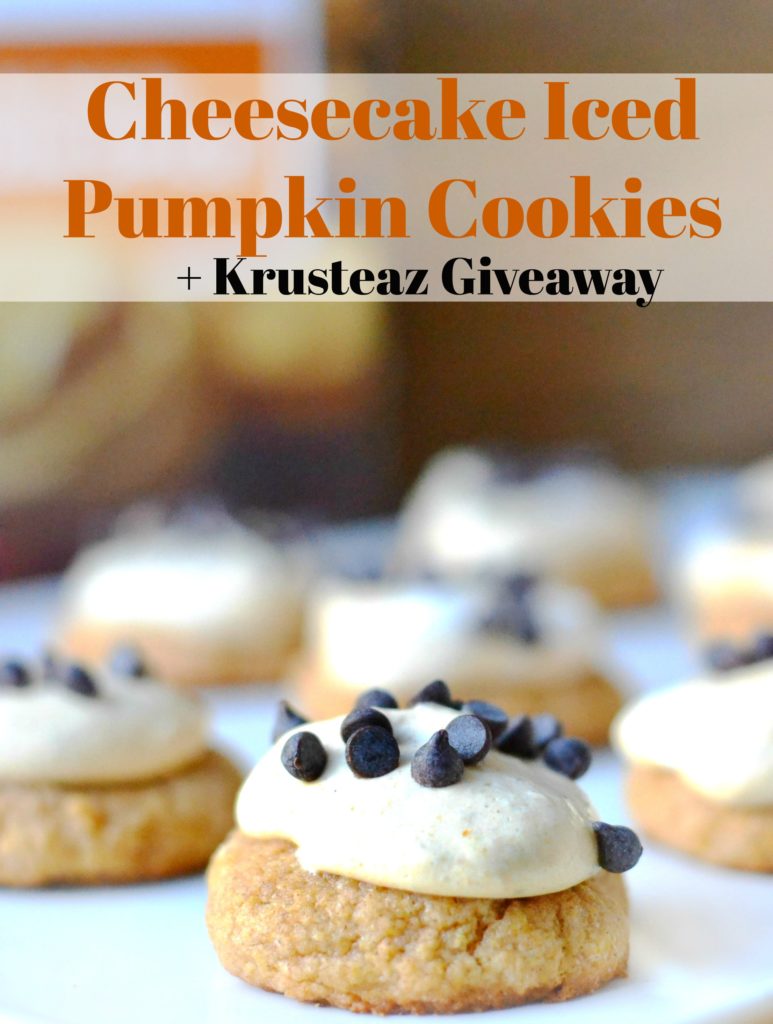 Despite all that, life continues. Like pumpkin everything. Anyone else tired of it? I actually have been pacing myself because I want to be able to enjoy it by the time Thanksgiving roles around. In the last week, I have been able to bake a little for my family, neighbors and friends. Baking is one of my favorite past times but I have not been doing a lot because of time and well dietary restrictions.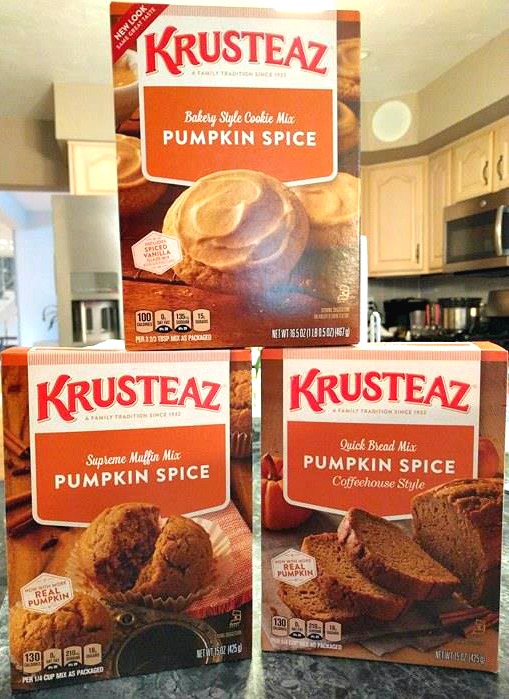 Even so, I have been able to use Krusteaz newest line of pumpkin spice mixes, including muffins, bread, and even cookies. If you are not familiar with the brand, they are known for their premium baking mixes, especially the pancake mixes.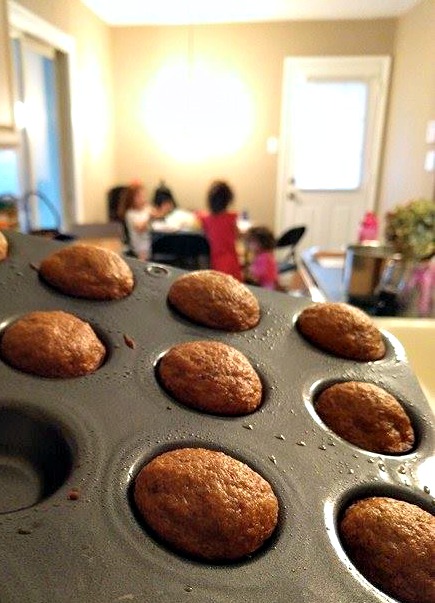 I have been taking advantage of making muffins for my little girls and even for my husband. Each recipe box requires either an egg or two, some water and an oil.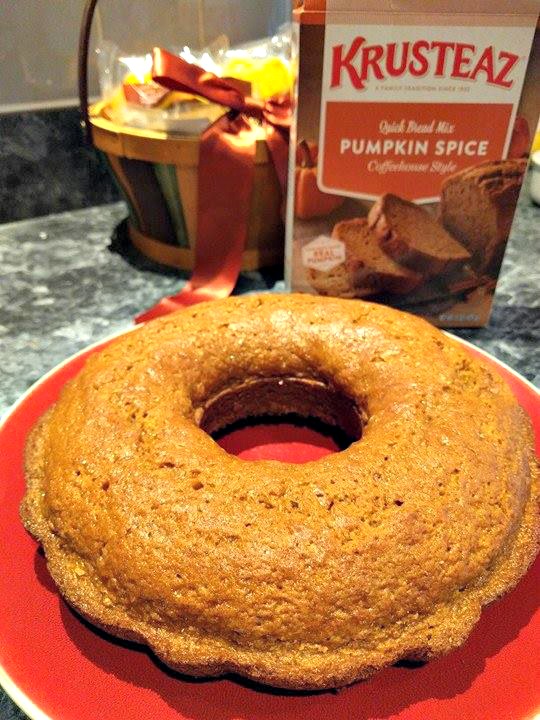 I loved testing with the Krusteaz bread mix because I was able to sub the oil for fat free Greek yogurt and the eggs for flax seed meal and it worked perfectly! The muffins turned out nice and fluffy without the need for additional fat or calories.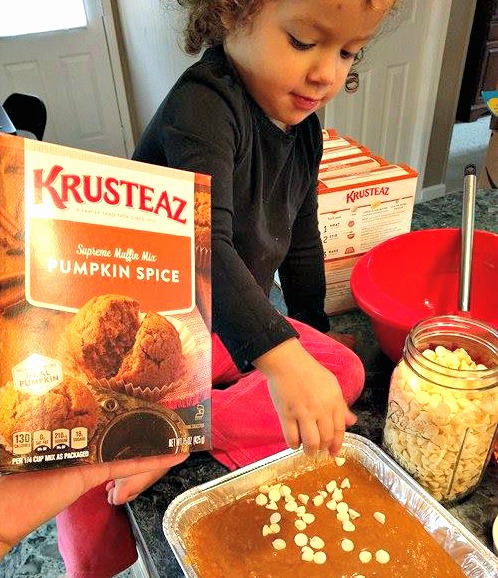 This past week I baked two trays of pumpkin spice and white chocolate bars for college students in Haverford. I came to a realization that even though I might not eat the baked goods, I love doing it because it is therapeutic for me. I am still in the moving in stage so it is hard for me to be spending a ton of time in the kitchen just yet. These pumpkin spice mixes have been a life saver in so many ways.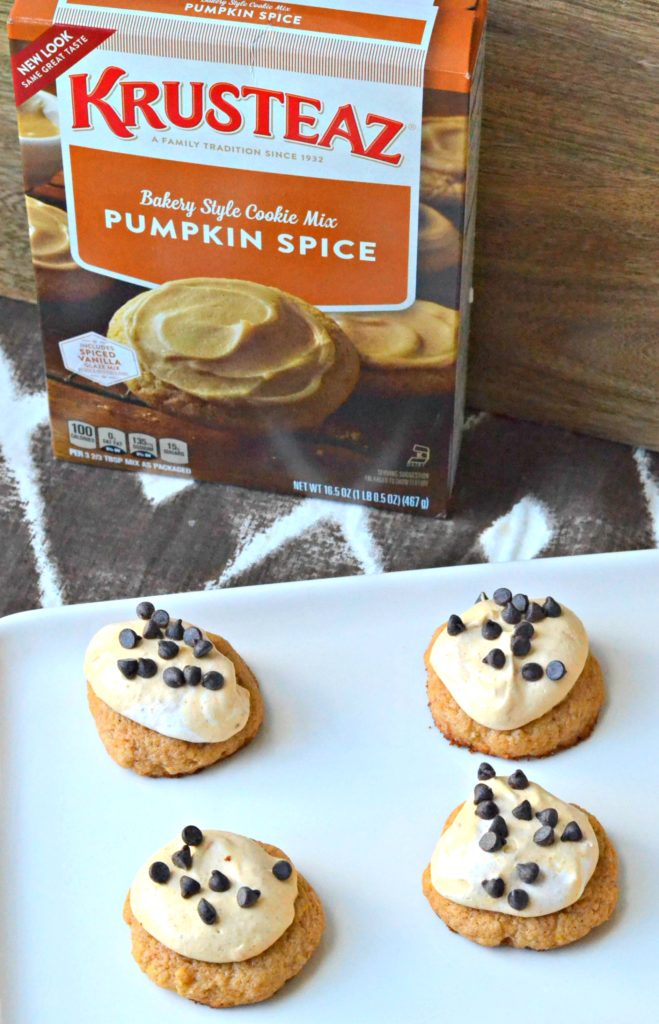 I used the Krusteaz bread mix and used my substitutions for my Cheesecake Iced Pumpkin Cookies . This is an easy recipe to bring to a potluck or even as a different dessert option for Thanksgiving. I used the Cookie mix and made a few substitutions and made a super easy cheesecake icing. Super easy and delicious.
Enjoy the recipe over the next month while the pumpkin fever lasts!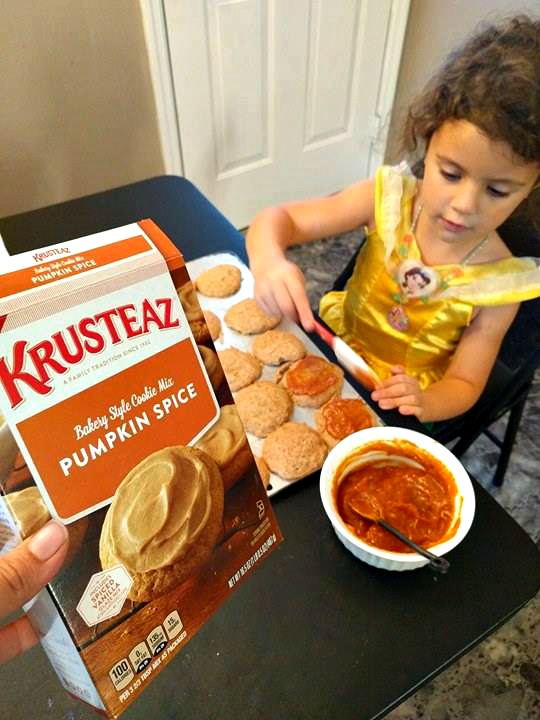 Giveaway!
Want to try the Krusteaz Pumpkin Spice Mixes? Leave a comment below telling me what you are planning to make for Thanksgiving. I will announce a winner November 7th. Krusteaz will send winner a nice package of goodies.
Cheesecake Iced Pumpkin Cookies-
5 smartpoints a cookie
Related