Everyone in my family pretty much knows that I love brunch. While I would love to be dining at a new restaurant, that does not always pan out so I bring brunch to my little home. Brunch can be different for many people but as long as I have a cocktail and some eggs involved, I am a happy camper.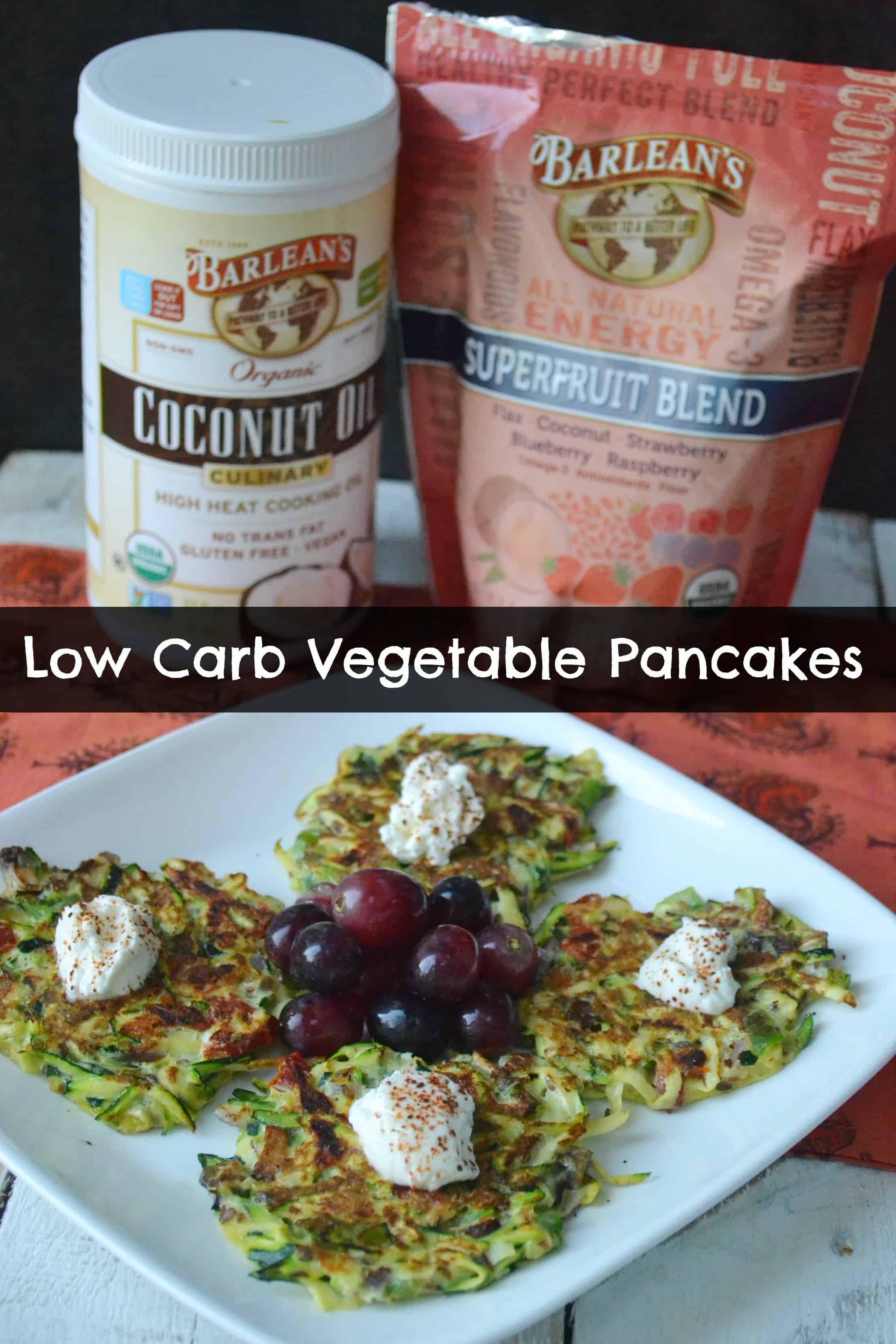 I was given the incentive to create a yummy brunch recipe using Barlean's Superfruit Seed Blend and Barlean's Organic Culinary Coconut Oil. I love the fact that this coconut is flavorless which is a plus and a requirement in my home. The Superfruit Seed Blend is lovely especially when opening the bag. The smell of the berry blend within the flaxseed is lovely but not at all overpowering. I actually added it to more savory recipes than smoothies and it worked so well. I got the benefits of the antioxidants.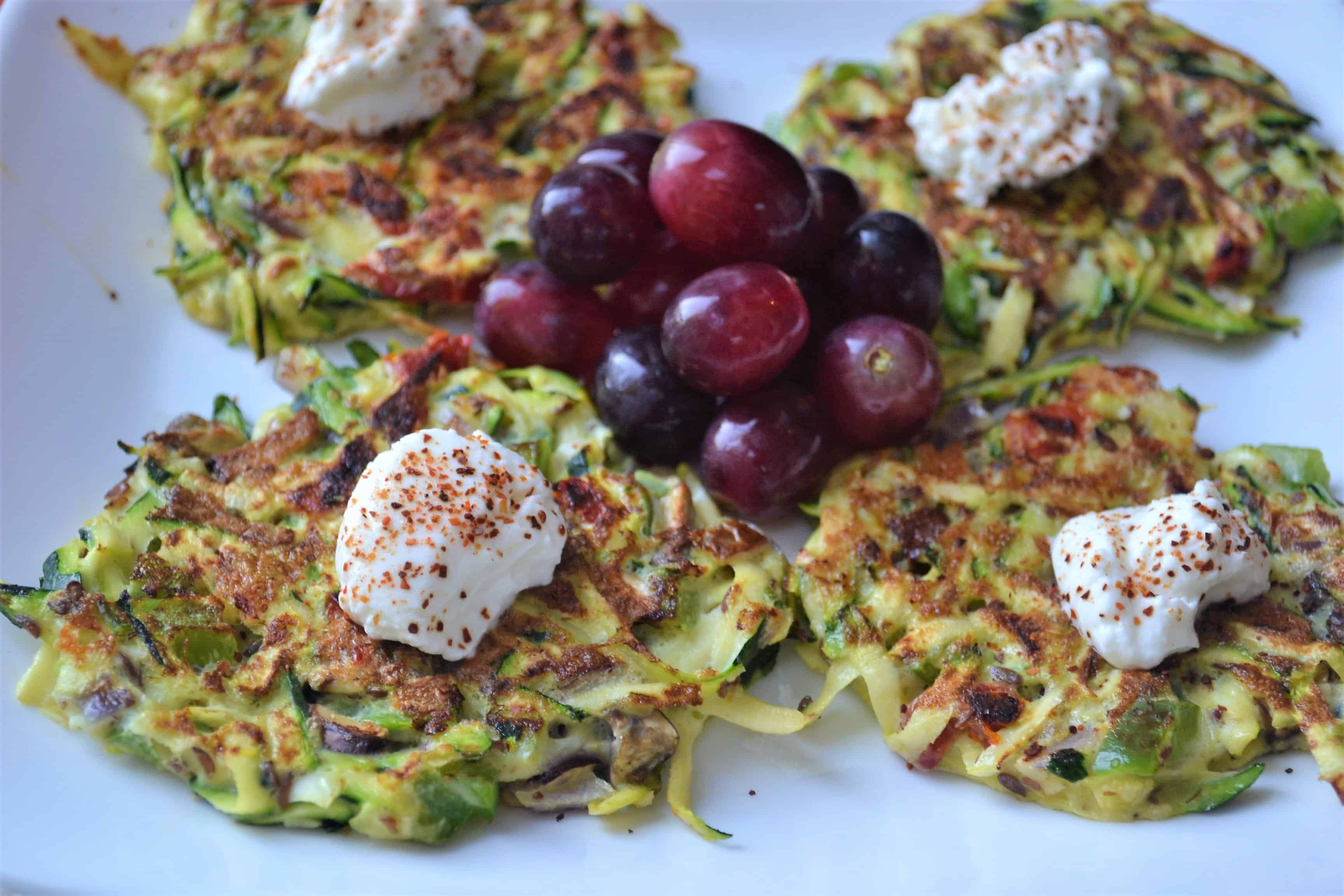 When it comes to most mornings, I kind of get stuck cooking with eggs in different forms. Most mornings are pretty busy with my girls so I usually end of eating brunch while they finish their schoolwork. This gave me more room for creating a different dish for my morning.
I shredded some zucchini and made sure to use a paper towel to remove as much as the liquid as possible. I had about 1 cup of shredded zucchini ready as my base. I chopped mushrooms, red onion, green bell pepper, and sun-dried tomatoes. I then added garlic powder, salt, pepper and 2 Tbsp of the Superfruit Seed Blend along with 2 eggs.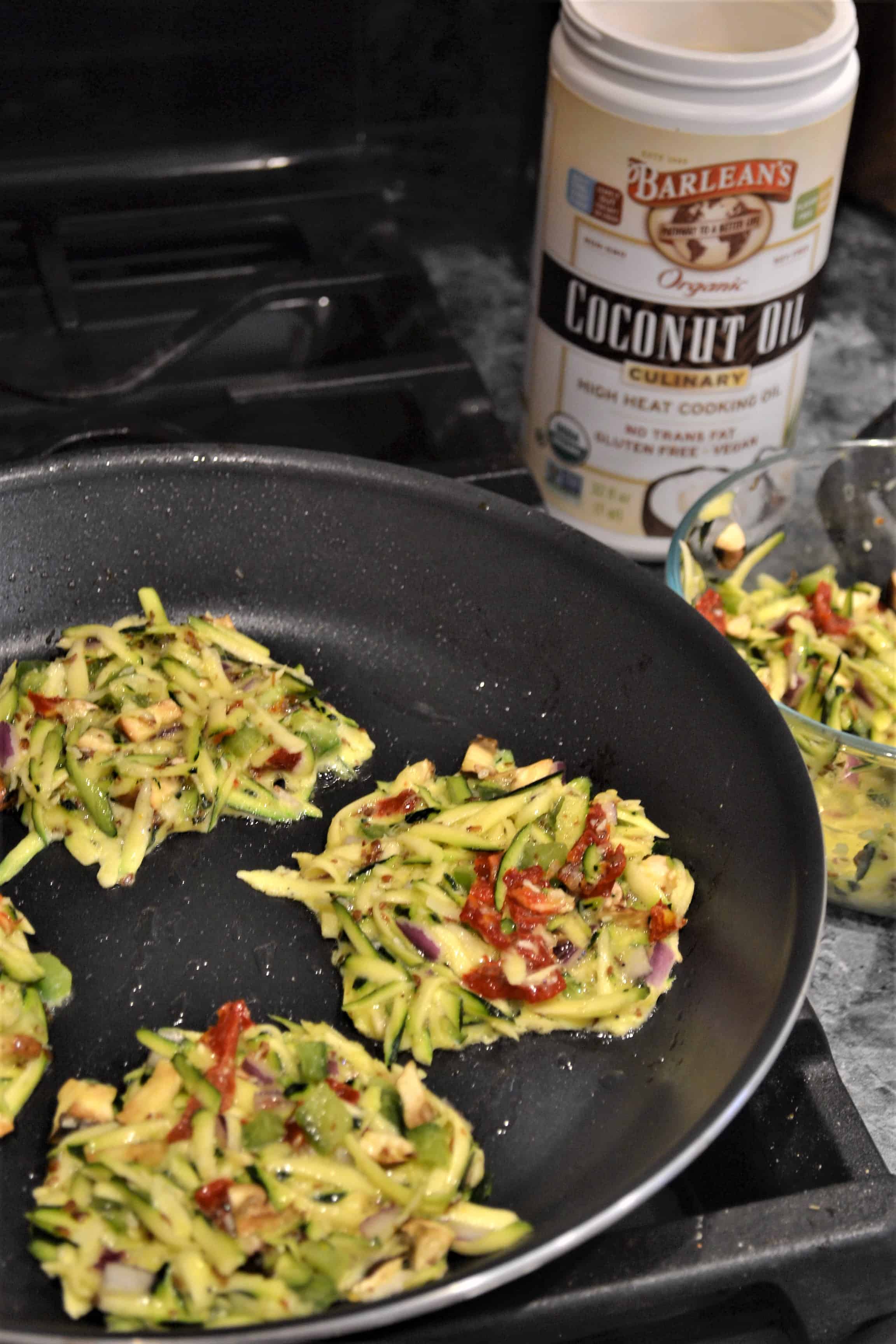 I heated a non-stick skillet and added 2 teaspoons of Barlean's Culinary Coconut Oil. I spooned 4 pancakes onto the skillet and cooked the pancakes for 4 minutes on each side on medium heat. I repeated with the rest of the batter to make another 4 pancakes.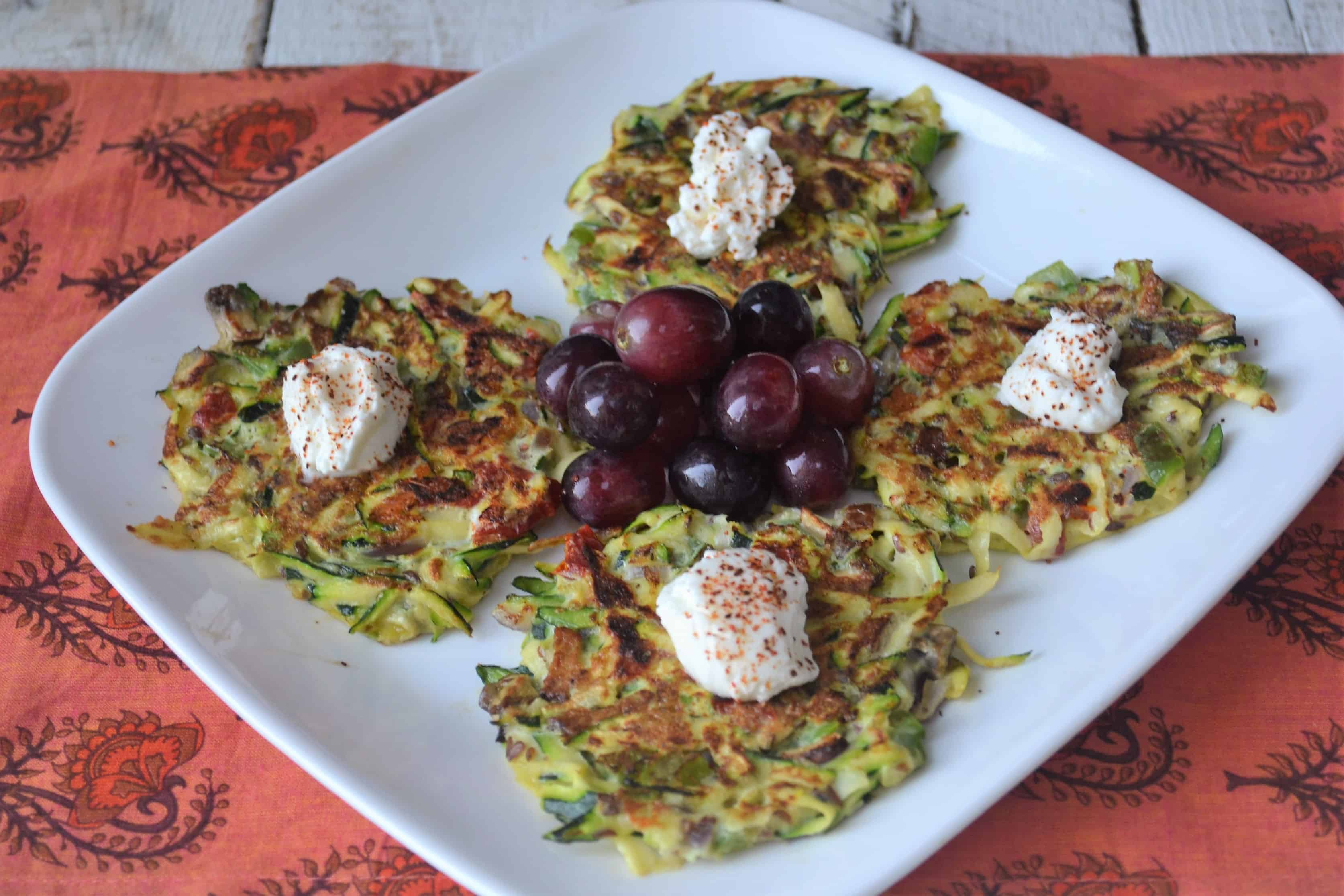 Depending on my morning, I usually eat the whole serving since I will not eat lunch. I served with fresh fruit and added a dollop of fat-free plain Greek yogurt with a bit of cayenne pepper on top. It was such a filling brunch and I cannot wait to eat it again. Remember zucchini season because this would be an excellent way to use your squash.
I am thankful to incorporate healthy ingredients to make a different dish for my busy mornings.
This post contains affiliate links that help support this site.
Related