You can't survive summer without grilling burgers at home. Even though we have a few spots where we like to have a tasty burger, there is nothing like having our favorite grill master make delicious burgers. These Mushroom Onion Gouda Burgers are great on any meal plan and were a hit with friends we had over on a weekend.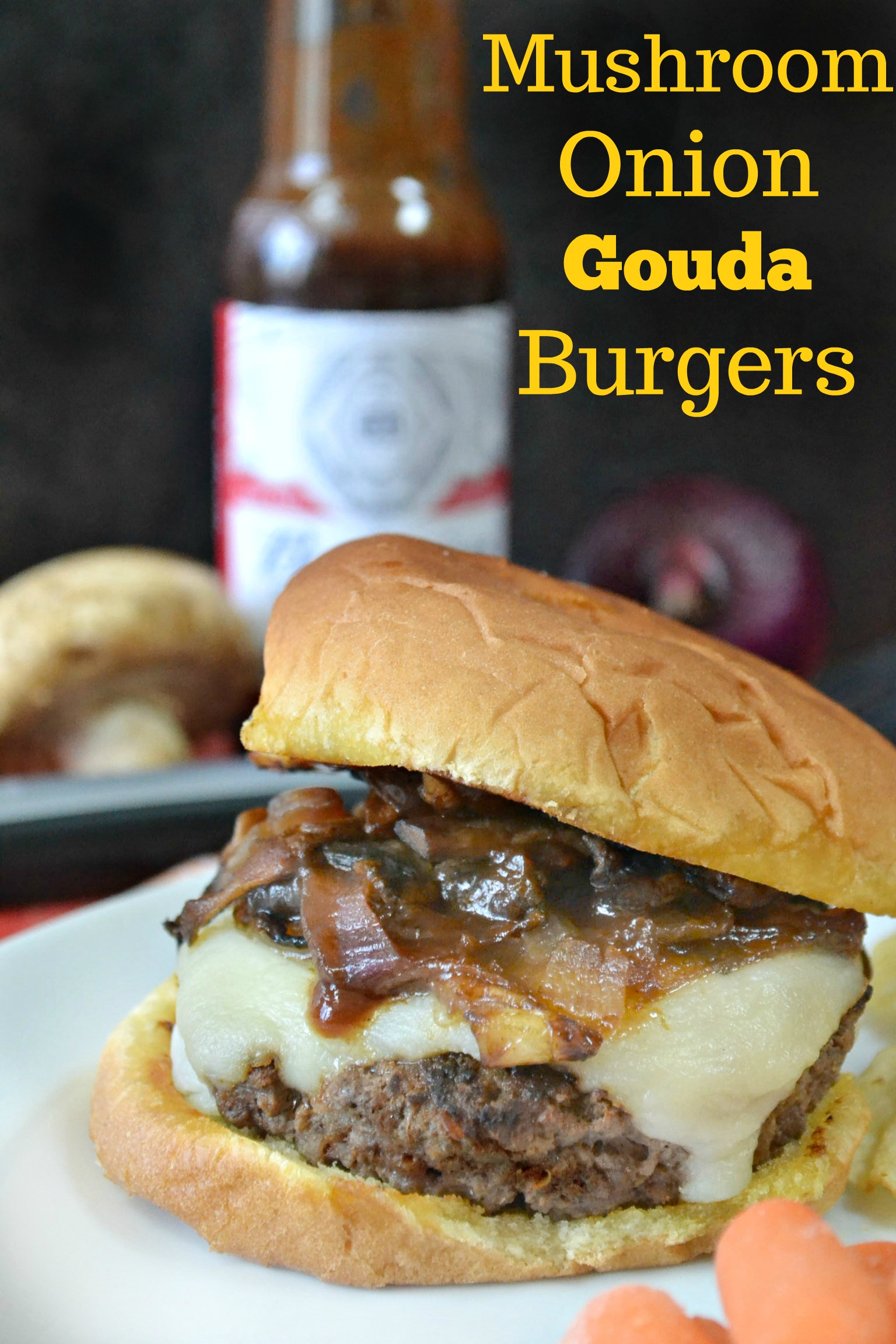 Meat was not my Friend
I did not grow up having a lot of meat. When we did have meat, it was usually overcooked, dry, or forgetful. I loved my mother's cooking but meat was not something she knew how to prepare.
So, what do you guess happened? I got married and I tried preparing meat like I knew. I overcooked every piece of meat and my husband was not going to have it. We bought a meat thermometer and since then, I am told that my meat skills are getting better. How could one single tool help so much! If you do not have one, you MUST get one.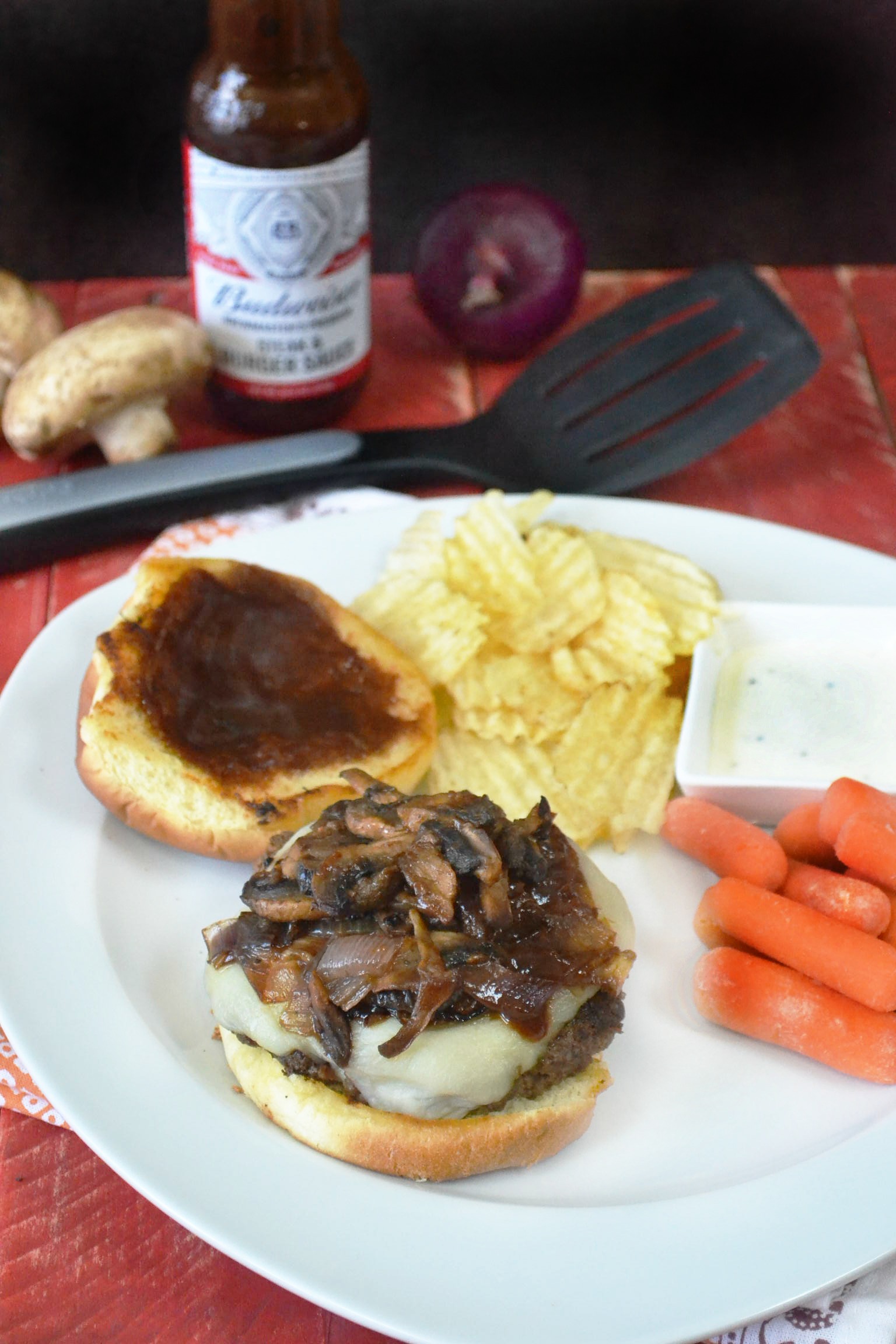 Needless to say, when it comes to grilling, I leave it to my husband. Between the two of us, we usually switch off seasoning the meat but he always cooks it on the grill. On this occasion, I chose to create a burger recipe where all my hubby needed to do was grill the burgers.
I also did not grow up with any type of sauces, so when I started using steak and burger sauces, my palate was amazed. Budweiser is not only known for their beer, but if you did not know, they also have a line of sauces and marinades.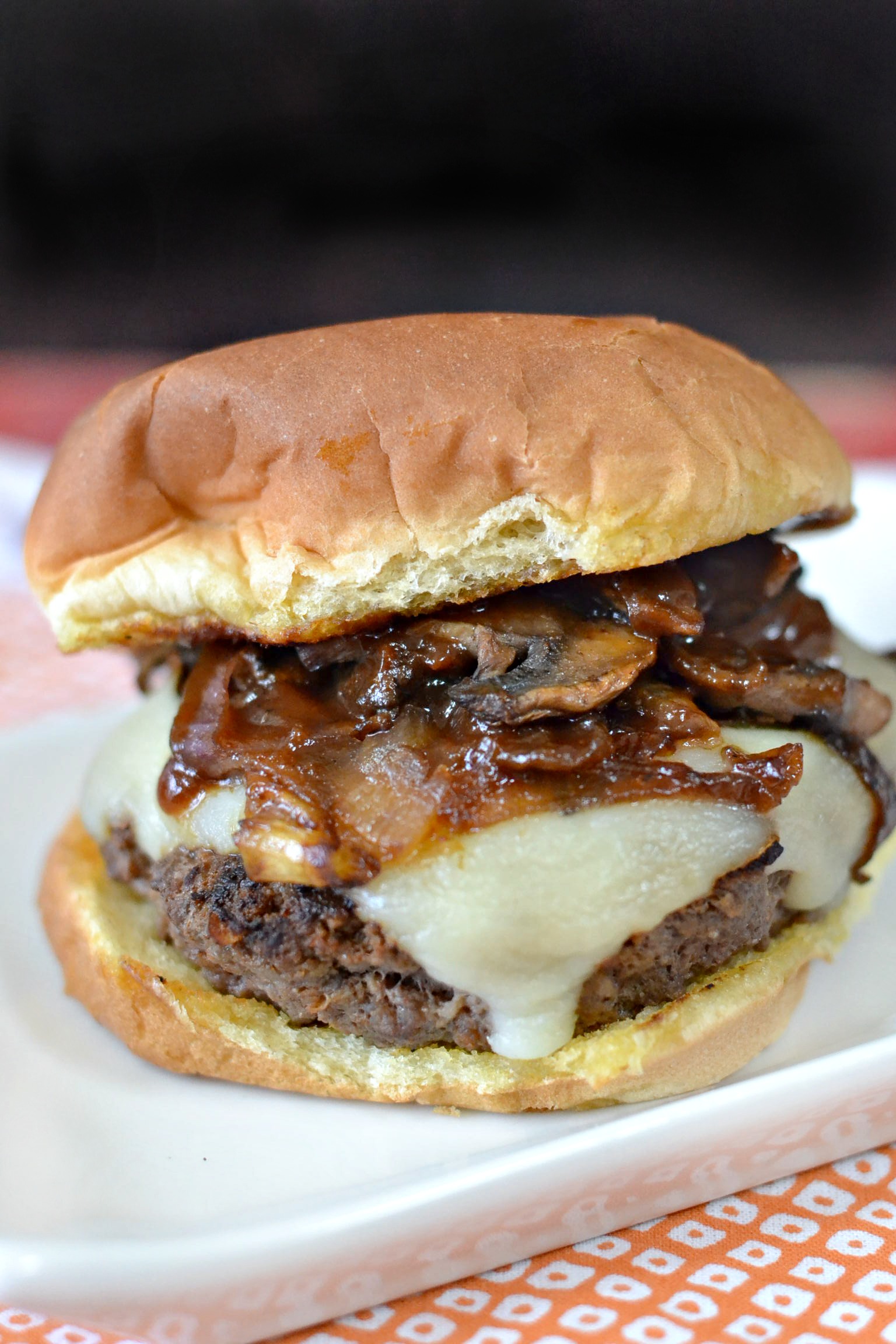 While my recipe makes 15 burgers, they keep very well for the next several days. My girls enjoyed having burgers over several lunches. If you want to have fewer burgers for small families, feel free to divide the recipe in HALF. You will love this recipe and it is a great way to cook with your spouse WITHOUT being in the kitchen at the SAME time. I know many of you moms know what I am talking about.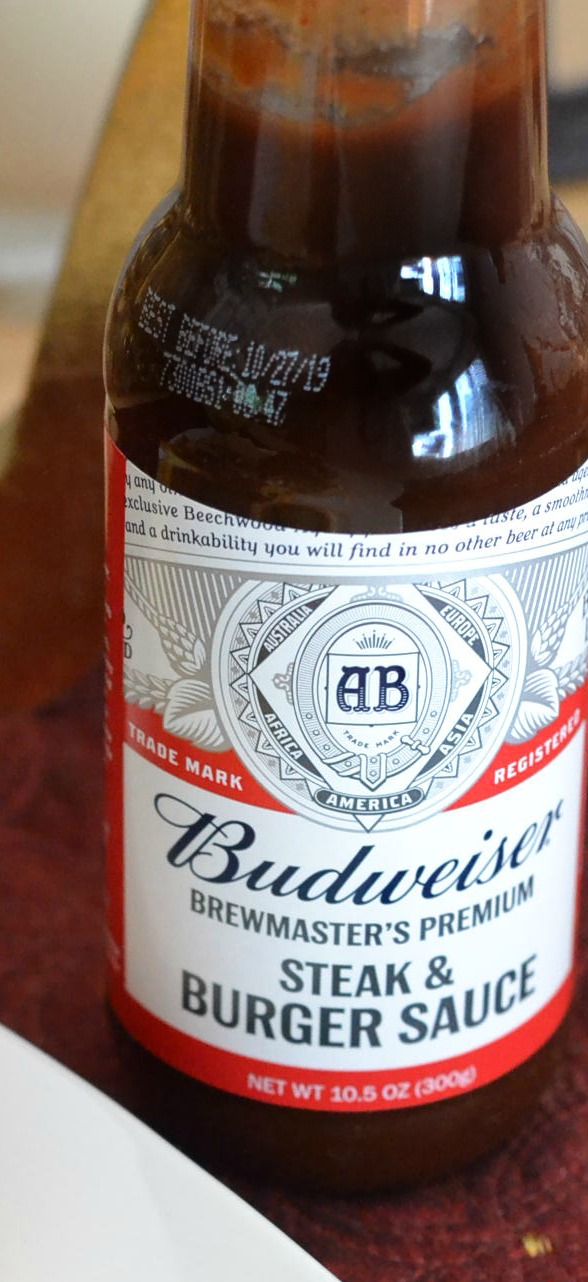 Budweiser Sauces and Marinades
Budweiser's Steak and Burger sauce is very flavorful. It contains their lager beer in addition to many other spices and ingredients. I added my burger sauce directly to my ground beef to create a most juicy burger. Not only that, but a little on a toasted bun really finished my burger recipe. It paired well with my caramelized mushrooms and onions.
Make sure to check Budweiser sauces and marinades on their website and social media platforms.
Website: https://www.budweisersauce.com/
Facebook: https://www.facebook.com/BudweiserUSA/
Twitter: https://twitter.com/budweiserusa
Instagram: https://www.instagram.com/budweiserusa/
Make sure that you get a chance to make burgers before the summer is over. Make my recipe and then tag me using @singerinkitchen or #singerinkitchen over social media. Make this with ground turkey or chicken for those who do not like eating beef.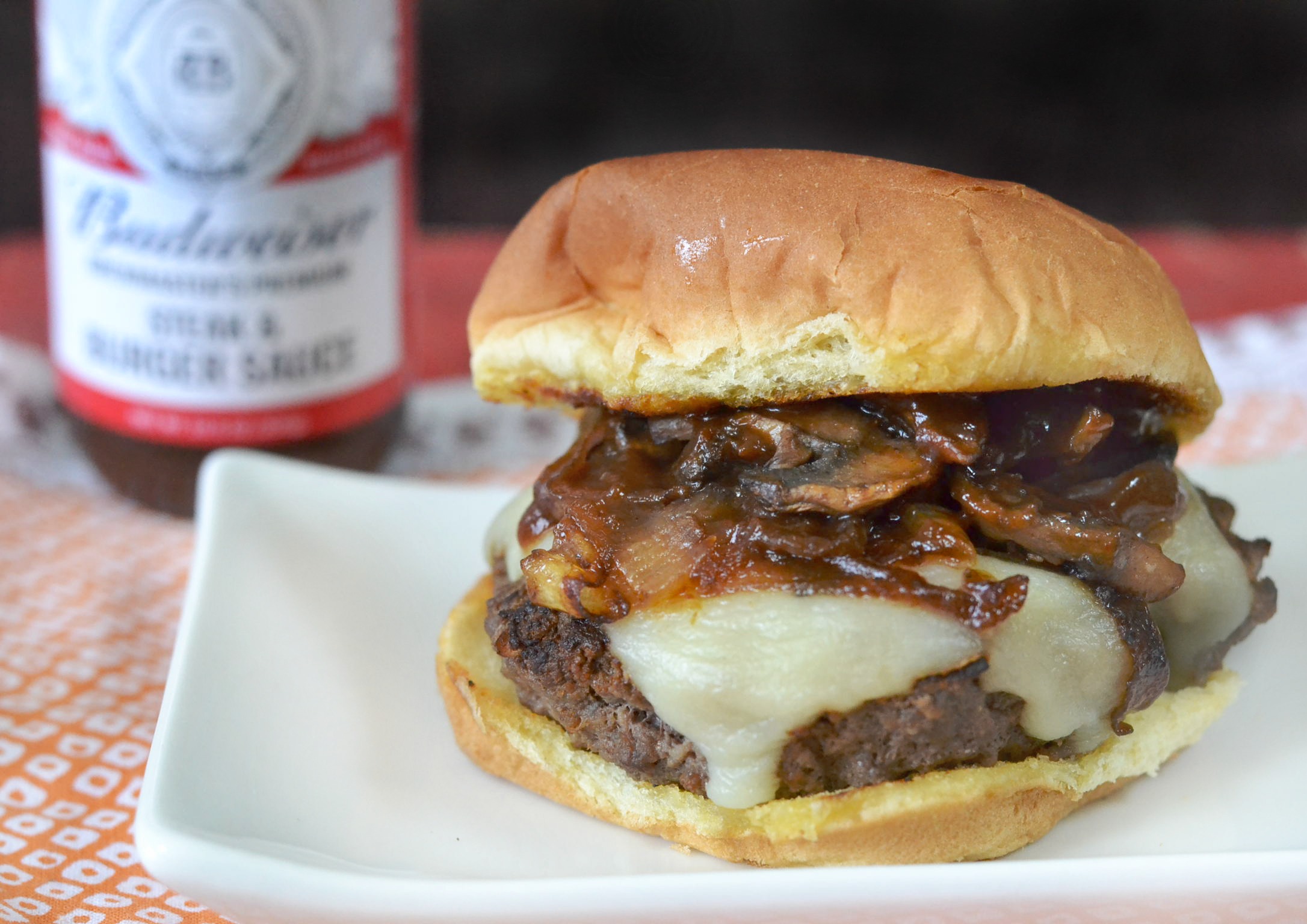 Related