This Savory Chicken Kebab Veggie Bowl is so easy to put together when you have all the ingredients prepped in the fridge especially with a big tub of Sabra hummus. It is such a balanced lunch for any busy individual, especially for moms like me.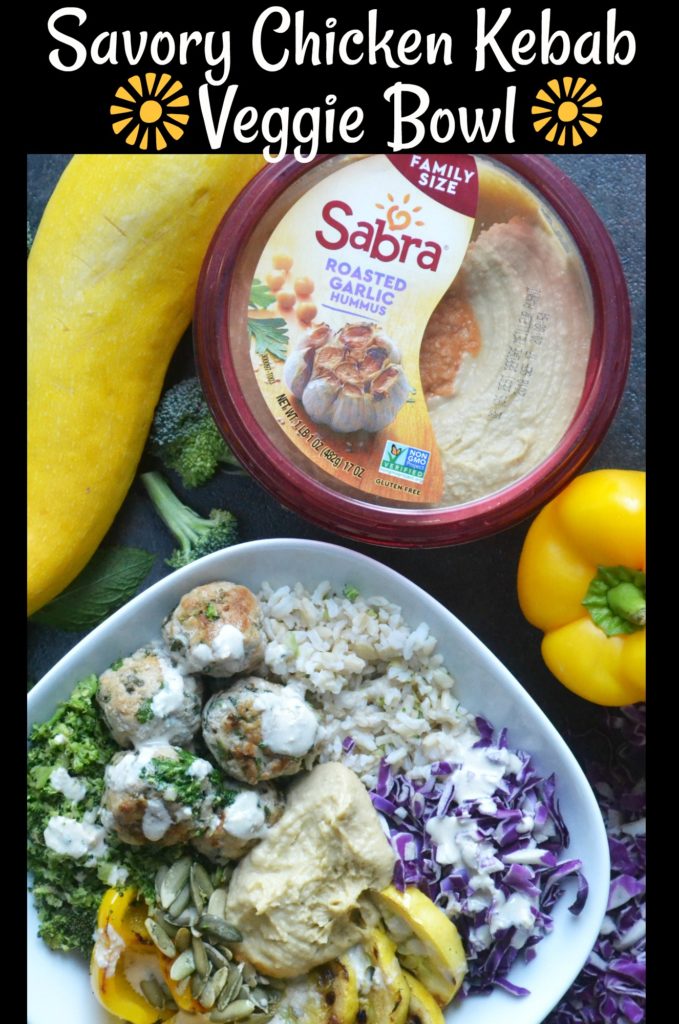 I have come to learn and enjoy so many different types of cuisines. It definitely makes it easier not to get in a rut. There are some weekends where I feel like meal prep like a boss and then other weekends where I have no time to do anything.
On the weeks where I get things prepared, I grill a variety of proteins so I can have them readily available in the fridge. Sometimes I like cooking the meat fresh but with three little girls and a busy schedule, it makes it easier just prepping the veggies at the last-minute.
Since I love cooking, I tend to complicate my life sometimes, trying to make really fancy meals for my family but logically, making something quick, healthy and balanced is the right fit for a specific day. Add a variety of ingredients to a bowl makes everything seems a little more easier.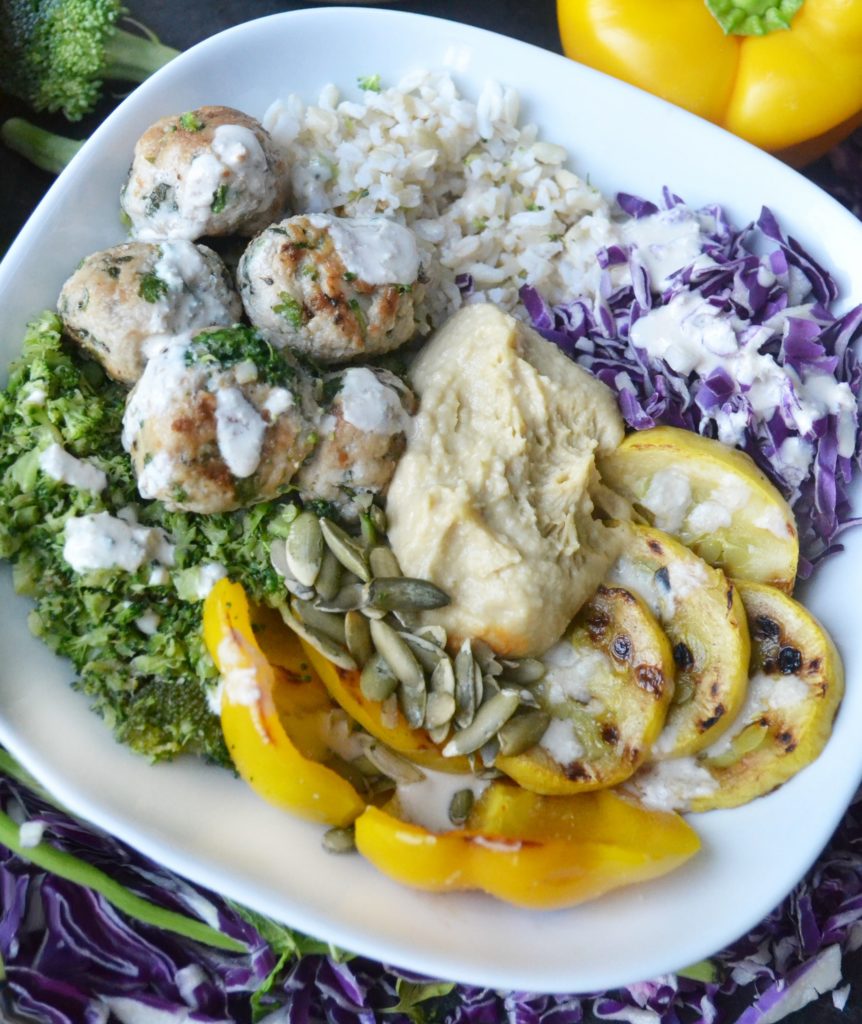 Instead of having a green salad, I grill a lot of veggies or leave a few items chopped so I can quickly throw them in a skillet. When it comes to lunch on most days, I only have time to make lunch for the girls. Then 2 pm rolls around and my lunch time has flown by leaving me to eat a late lunch or an early dinner.
Lately I have not felt as hungry at dinner time, so I have a salad with a protein. I have been making the same bowls for my kids so they can be exposed to a larger variety of vegetables. I find they do not eat as much because they get full quicker but that is okay because they are getting a balanced meal.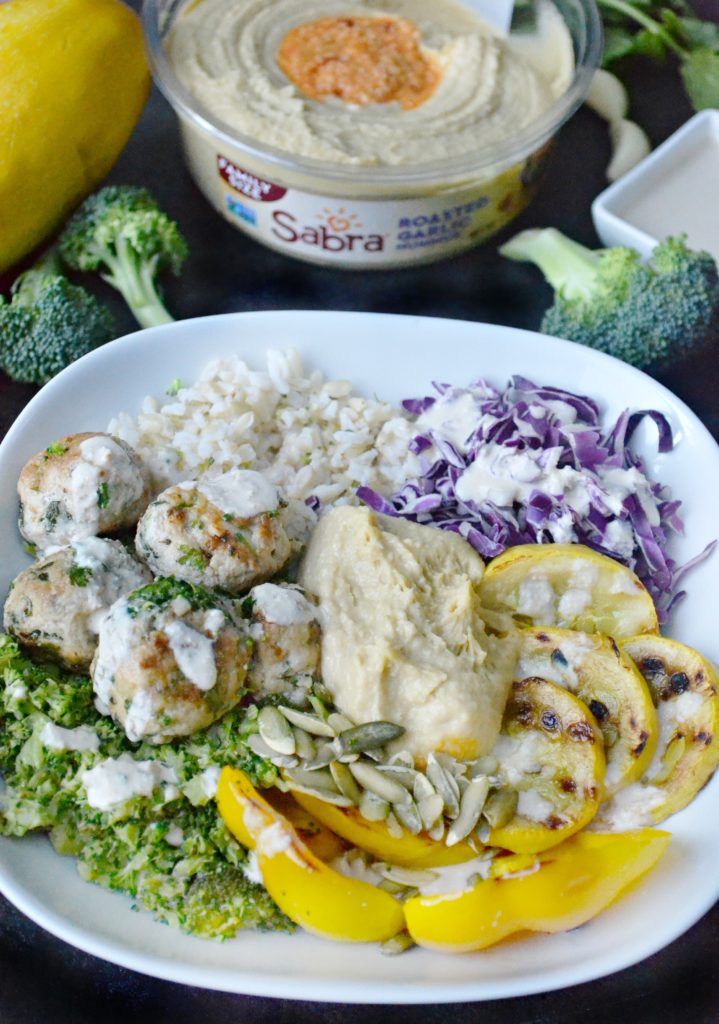 I love my Sabra hummus with everything. They offer so many different styles like Caramelized Onion, BBQ Hummus with Jackfruit and Smoked Paprika. I tend to pair those special ones with carrots, other raw veggies, pretzels and crackers for my kids snacks or for guests. 
I like the simpler Sabra dips, like the garlic, spicy, and roasted red pepper for pairing with meals. My kids will eat a whole tub by itself if I let them. It is THAT good!! You should try them! Here are some coupons for you to try!
Savory Chicken Kebab Veggie Bowl

More recipes using Sabra
Here are a few more recipes that I have created using Sabra.
Related