Creativity with Eggs
Eggs are a major staple in our home. If we do not have eggs available, everything comes to a halt and a trip to the grocery store becomes imperative. The egg is a versatile ingredient. It can be used in its entirety or the egg white can be simply used. It can be prepared in the following ways:
Poached

Scrambled

Omelette

Hard-boiled

Soft-boiled
Eggs can be any time of day and be consumed in sweet or savory items. If you think you do not like eggs, you might still be ingesting them in some form. If you quit on eggs long time ago, you perhaps have not been exposed the options in which the egg can be eaten.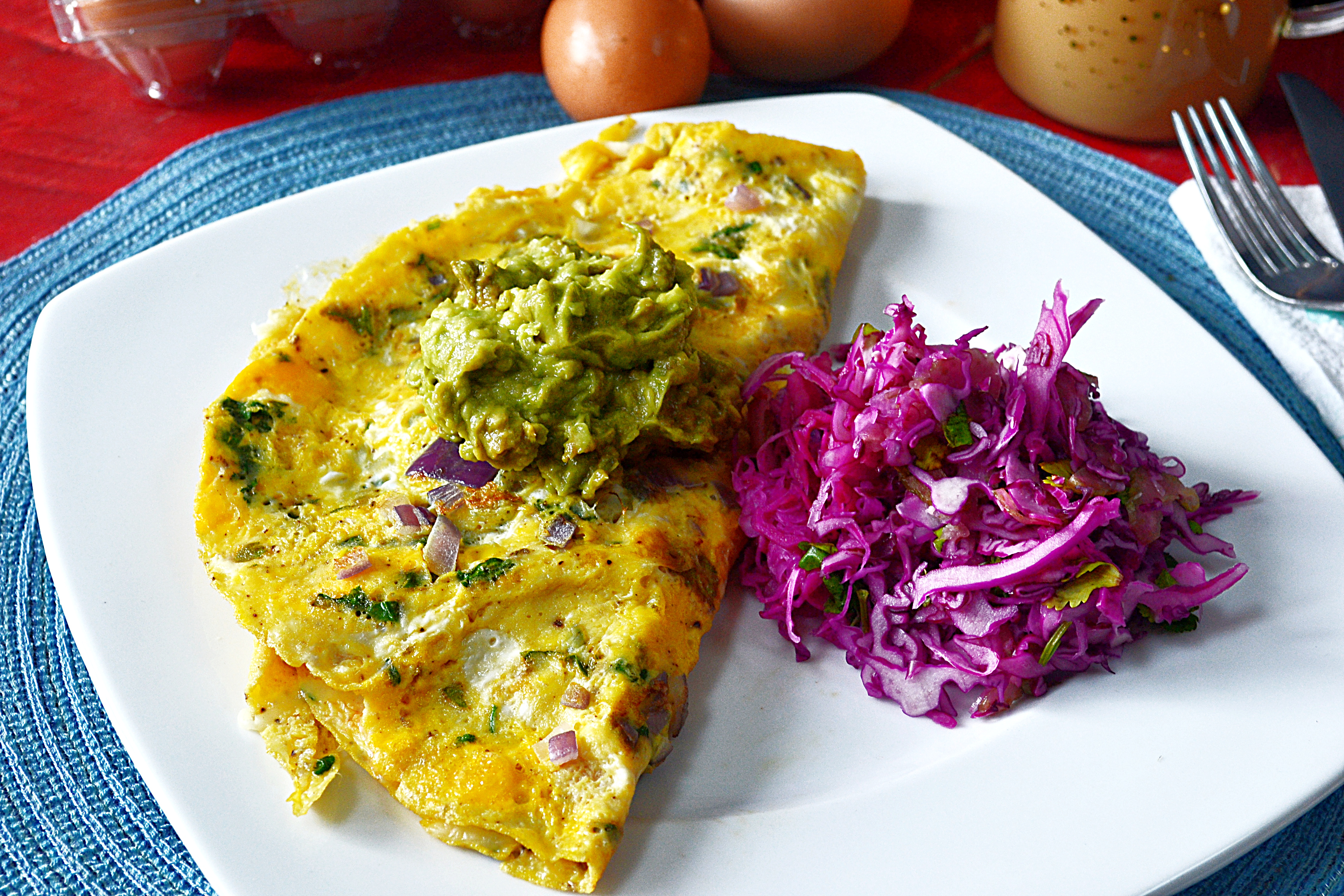 Eggs can be Healthy
Over years you may have heard and dealt with the claims that the egg was not really healthy. Perhaps consuming the egg yolk could cause high cholesterol. Either way, you might have heard many claims .
Pete and Gerry's, an organic egg company, are running an Eggs are Healthy Campaign, where they petitioned the FDA to update its guidelines around what can be deemed 'healthy'. There are many labels on products that claim to be healthy when in fact they are not. There are many recent dietary guidelines issued by the USDA and Department of Health that encourage the consumption of eggs.
Eggs are in fact a rich source of protein and essential nutrients. They are an important food group for our family! Make sure you check out Pete and Gerry's Campaign and see the food labeling guide issued by the FDA and deems FDA's "healthy" criteria.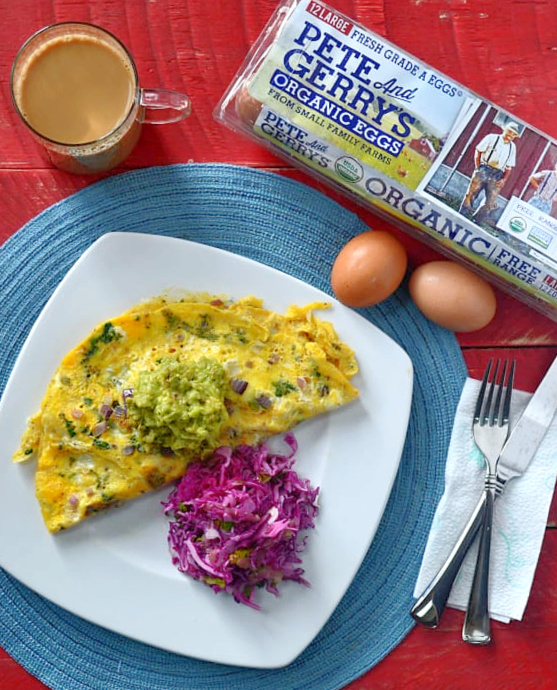 Mexican Omelette
Our family eats eggs every day whether it is the egg as a whole or the egg white itself. One of the ways I love eating eggs is creating omelettes. It is a great way for adding vegetables and healthy cheeses and fats that make for a complete meal. Our mornings become more productive when we have the necessary fuel to go on with our day.
Pete and Gerry's Organic Eggs are pretty easy to find in most grocery stores. I found mine at Giant Food stores. Want to give them a try? Sign up on their website to get a coupon.
Have all the ingredients chopped and prepared the night before and then all that needs to be cooked the day of are the eggs. Since we are following a clean eating lifestyle, we love pairing our eggs with more veggies or with one slice of sprouted toast.
Related