Okay so everyone has been posting recipes for the Super bowl on Sunday and well I am sure everyone is overwhelmed with choices right? I am at least. The last 2 years I have made my favorite

Pace Picante Phyllo Party Cups

. It won a prize 2 years ago and I love making them and they are always a sure winner at parties.
This year though, I wanted to make them a little healthier so be on the lookout for a healthier version without skimping on the flavors.
I will leave you with that only to tell you that I have a second BEST recipe, ahem, because I really did not create it, that I saw on Post Punk Kitchen. I have made several recipes that are all vegan and that have never failed me.
I saw this picture posted by Ms. Isa a few days ago and frankly I have been daydreaming about them. I really have tried to limit my sweets but it has been hard, so that only means I need to find healthier options and by options I mean, cutting corners in order to partake.
Does this photo not call out to you??
I decided to take on a task of measuring and calculating the calories in these babies and then I decided to cut some calories by reducing the amount of melted chocolate the original recipe called for and I used a different flour.
Isa's brownies come out into 8 brownies in an 8×8 pan.
Guess what else I did? Instead of making these in an 8×8 pan I decided to use a 24-count mini muffin pan. SWEET! It meant I could indulge in 3-4 pieces. SCORE!
These brownies are awesome! I added to different berries because I was out of raspberry jam so I used a jar of huckleberry jam that my grandmother brought from Idaho.
Thanks to Isa for creating an awesome recipe and I might, just MIGHT bring these to our Super bowl party this Sunday. These brownie bites are moist, chocolaty with a perfect mixture of extracts and berry flavor.
PERFECT FOR VALENTINE'S DAY TOO!!!
Double Berry Truffle Brownie Bites
Keywords:
bake appetizer dessert low-sodium soy-free vegan berries raspberries brownies
Ingredients
(48 brownie bites)
3 oz unsweetened chocolate, chopped (I used Ghiradelli 60%)
1/2 cup huckleberry or raspberry jam
1/2 cup sugar
1/2 cup unsweetened applesauce
2 teaspoons pure vanilla extract
1 teaspoon almond extract
1 1/2 cups spelt flour
1/4 cup unsweetened dark cocoa powder
1/4 teaspoon baking powder
1/2 teaspoon baking soda
1/4 teaspoon salt
1 cup frozen sweetened raspberries, thawed
Instructions
Preheat oven to 350 F. Spray a 24 mini muffin pan with non-stick spray.
Melt the chocolate in the microwave for 2 minutes on power setting of 5. Set aside.
In a large mixing bowl, vigorously mix together the jam, sweetener, and applesauce, then stir in the extracts and the melted chocolate.
In a separate small bowl, sift the flour, cocoa powder, baking powder, baking soda and salt. Mix very well. Add the flour to the wet ingredients and fold until dough has come together.
Fold in the raspberries. Using a Tablespoon add 1 1/2 to 2 Tablespoons of dough to each mini muffin cup.
Bake for 10 minutes until a tester toothpick comes out with little crumbles. Remove from oven and let cool completely.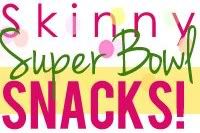 Related