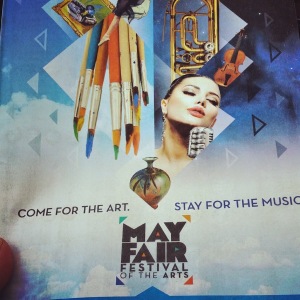 This past weekend we decided to venture out to Allentown for an arts festival. We were praying for wonderful weather so we could be outdoors with our girls. After an hour drive in beautiful countryside we arrived as the festival started on Saturday morning.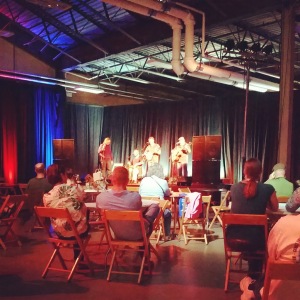 There were three stages with different music artists performing which catered to all music tastes and ages. There was a kids stage with shows, dancers and songs and a cafe stage where we ended hearing some Celtic music. I was sad to miss the Iranian and Indian music later in the day but it sounded like it was all well planned. There was another outdoor stage that primarily focused on rock and indie music. We loved getting a chance to sit for a bit while the girls rocked to each music genre.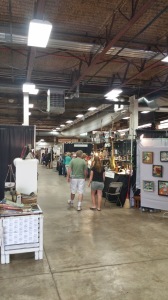 There was an indoor space with many local artists displaying their talents. I, of course loved seeing all the jewelry!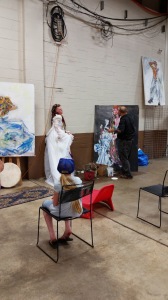 We saw artists actively working on pieces like this picture. A woman modeling with rainbow dredlocks wearing a wedding dress. It was actually very entertaining but the overwhelming incense caused me to flee very quickly.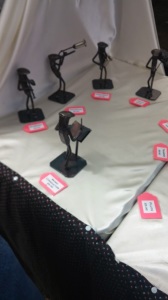 Another fun little booth we saw was a metalsmith who makes sculptures from railroad spikes. Ryan pointed out the conductor peg and the jazz band. SO cute!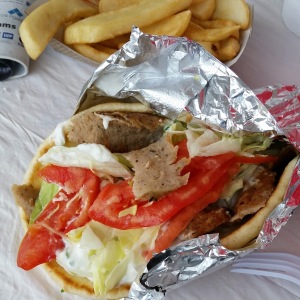 The variety of food trucks for the public were amazing! There was an Egyptian food truck mainly offering vegetarian options and a brick-oven pizza truck and a gyro food truck. It was very hard to choose what to eat so I went with a lamb gyro and was happy. I loved the fact that the seating set-up was a mixture of covered and uncovered seating seeing it was super sunny by lunchtime.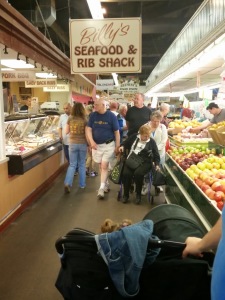 After the festival we decided to check out the Allentown Farmer's Market that was right next to the festival. It reminded me a little of the the Reading Terminal Market and it was just great to see the local products and produce offered by folks. I long to for a place like this closer to us but it is nice to have a places like this in PA.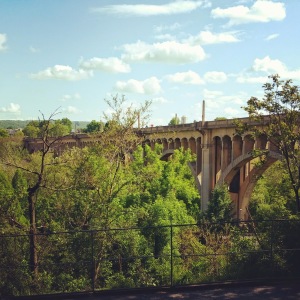 After we left, we decided to check out what Allentown was like. I loved the fact there were so many parks for families and awesome playgrounds. Interesting fact was the 8th Street Bridge which I found out was a popular bridge for its time in the early 1900's. It was considered to be the largest concrete bridge in the world! It was hard finding a place to get a good view of it especially since we found out that we could not get across it. Sadness. It was still very gorgeous to look at.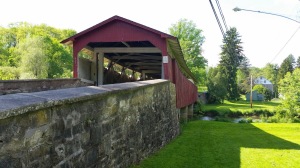 When we officially decided it was time to go home, we chose a slightly different totally by accident. We found a road sign that told us we were on the Lehigh Vallery Covered Bridge Tour. Awesome! I love those types of surprises because I made Ryan stop to take photos. If you get a chance to check it out you should because there are nice parks attached to the area that were very well populated. I came across an great guide that I look forward researching for future family trips called Discover Lehigh Valley. Check it out!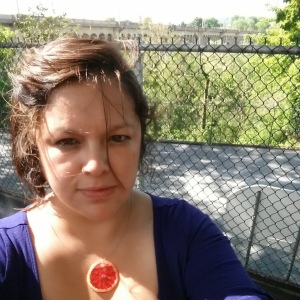 Blood Orange pendant from Real Fruit Jewelry
I usually like to come back with something unique from the festivals that I attend and did I find a unique company at the Mayfair Festival called Real Fruit Jewelry. Now anything foodie and jewelry has my attention for SURE!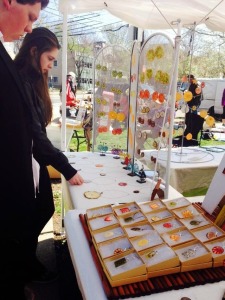 Photo from Real Fruit Jewelry on Facebook
I met Zoe, the lovely owner, modeling her jewelry and setting up her huge display of raw accessories that have been hand-sliced, dehydrated, and sealed with durable resin. I have never seen anything like these line of jewelry especially when it was focused on every type of fruit slices.
Just to give you a few examples, I was so excited to see dragonfruit and kiwi pendants, earrings, and rings.
Check out Real Fruit Jewelry on Etsy and you'll be hooked! Make sure you find out where Real Fruit Jewelry will be next from the Events page.

Related