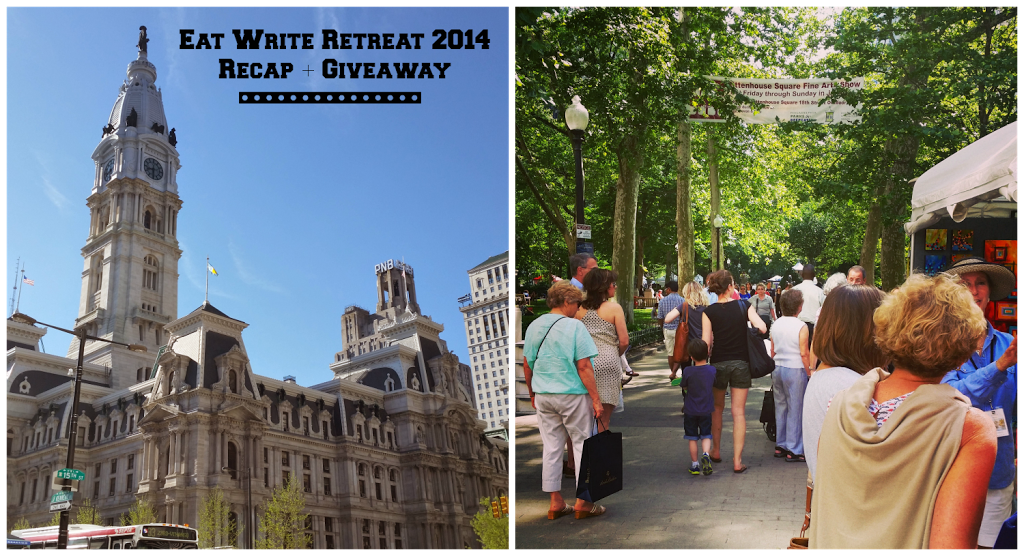 This past weekend I attended my first blogger conference EVER called Eat Write Retreat. I have been wanting to attend one for the longest time but it never seemed the right time. Looking back, I am so happy that the conference was in my hometown so I did not need to leave the family that far away. It was everyone's first time. My hubby's first time going solo for the weekend with kids and my first going solo without kids. It was both rejuvenating and amazing!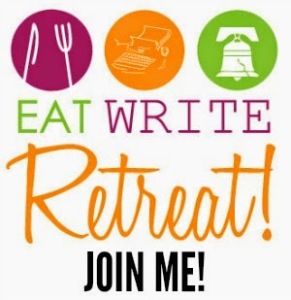 Eat Write Retreat was, in my opinion, probably the best conference to attend as a newbie. There were close to 80 people that attended which also included the speakers and the brands attending. We got to know everyone since we were in close proximity and The Sonesta Hotel in Center City proved to be a great location despite its renovations.

Each and every blogger or speaker I met was a moment I spent realizing that I had something in common with them. They all enjoyed their craft and speaking about it. It was truly exciting to be around folks with the same passions, the same goals, and the same mind. I do not know why I had waited so long to go to a conference because I felt like everyone was real open and we all had something to share with each other.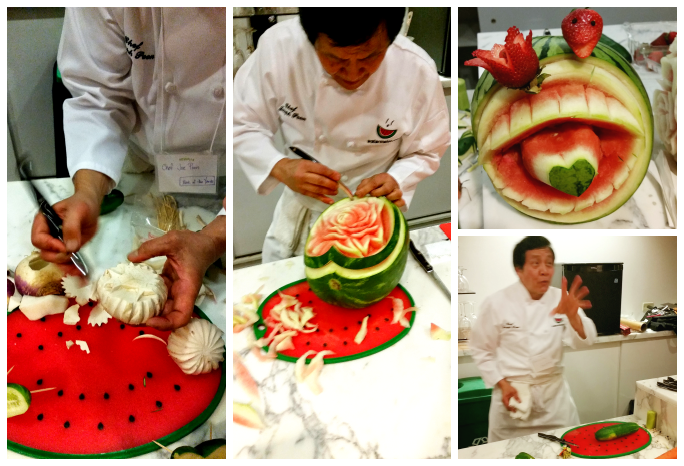 The food was all amazing and proved to be fresh, healthy and even gourmet. Thanks to all the sponsors who attended the event because without you we would not had such a successful weekend. We built relationships, laughed, and relaxed over some good food and conversation.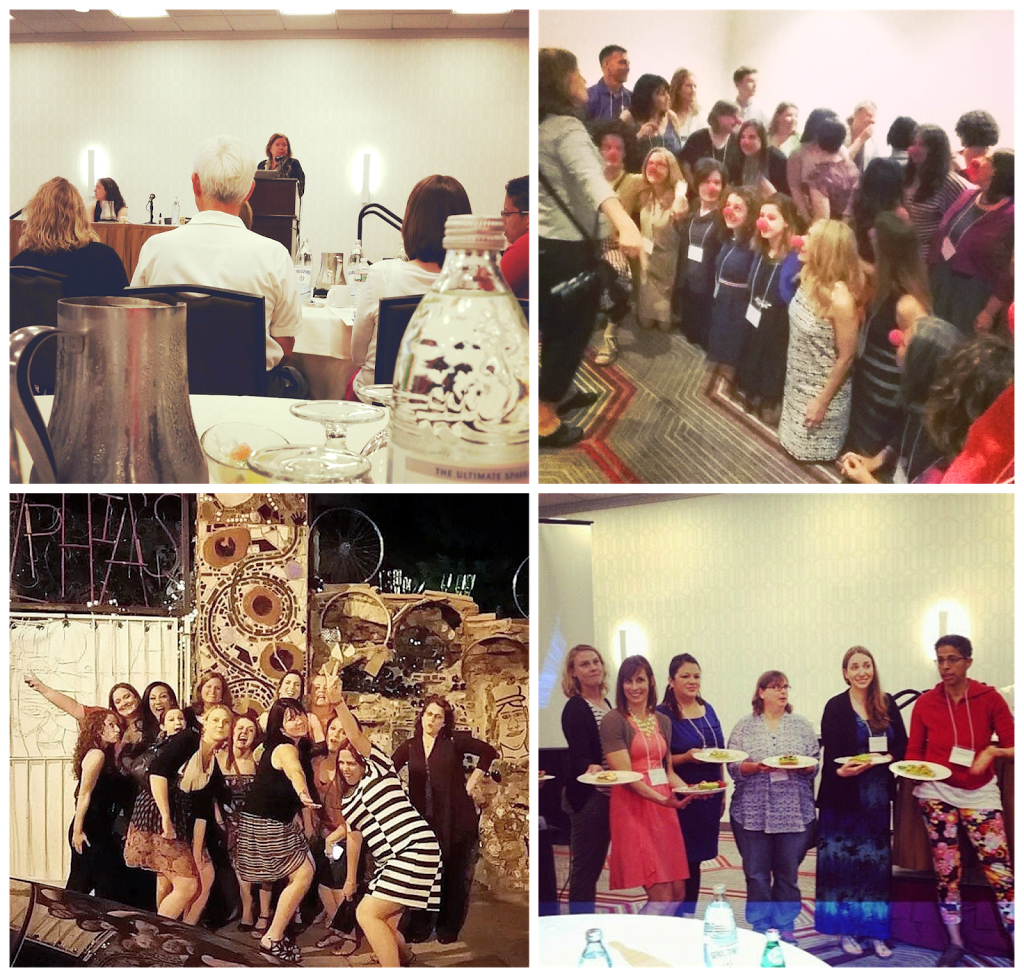 I was able to to make a lot of new blogger friends and I also was able to finally meet several bloggers I had kept up with over the years without ever meeting. It was truly great and now I have the blogger event bug. Who's taking me where next time?
I loved all the down time we had on the second day of the conference where many had the option of resting, perusing the Reading Terminal Market or simply finding an outdoor festival. That is what I did. I took advantage of the time I hardly have to shop or relax to do so on that afternoon. So lovely!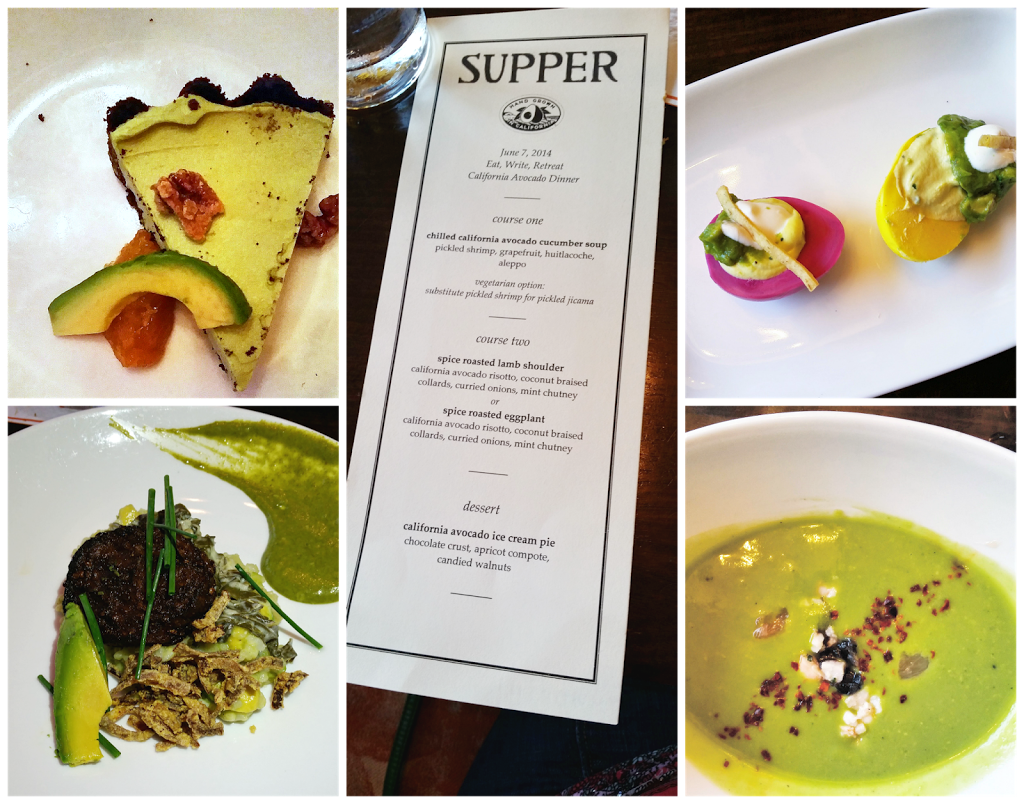 California Avocados held a great event at Supper on South Street with brand new recipes created by the chef himself. It was all very tasty and truly unique in all flavors. Here is one recipe he shared with us:
California Avocado
Risotto
Recipe created by executive chef Mitch Prensky of Supper Restaurant in Philadelphia, PA, for the California Avocado Commission.
Serves: 4
Prep time: 10 minutes
Cook time: 25 minutes
Total time: 35 minutes
Ingredients
· 1 Tbsp. vegetable oil
· 1 cup diced onion
· 3 cloves garlic, minced
· 2 cups Arborio rice
· 2 quarts vegetable stock
· 2 ripe fresh California Avocados, seeded and peeled
· 1 Tbsp. lime juice
· 4 oz Monterey jack cheese, grated
· 2 Tbsp. chopped parsley
· Salt, to taste
· Pepper, to taste
Instructions
1. Heat oil in a large frying pan and cook the onion and garlic over a medium-low heat for 5 minutes, until soft and translucent.
2. Add the rice and cook for 2 minutes.
3. Heat vegetable stock to a simmer. Add in 1 cup increments gradually to rice. Cook, stirring, until the liquid has nearly all been absorbed before adding more.
4. Continue adding vegetable stock until the rice is cooked to your liking. It should be translucent, but still have a bit of toothsome quality to it.
5. Coarsely mash the avocado with a fork, along with the lime juice, and salt and pepper to taste.
6. When the rice is cooked, add the cheese, then the avocado and parsley, and mix until combined. Serve warm.
Copyright © 2014, Mitch Prensky
For more great recipes featuring California Avocados, visit CaliforniaAvocado.com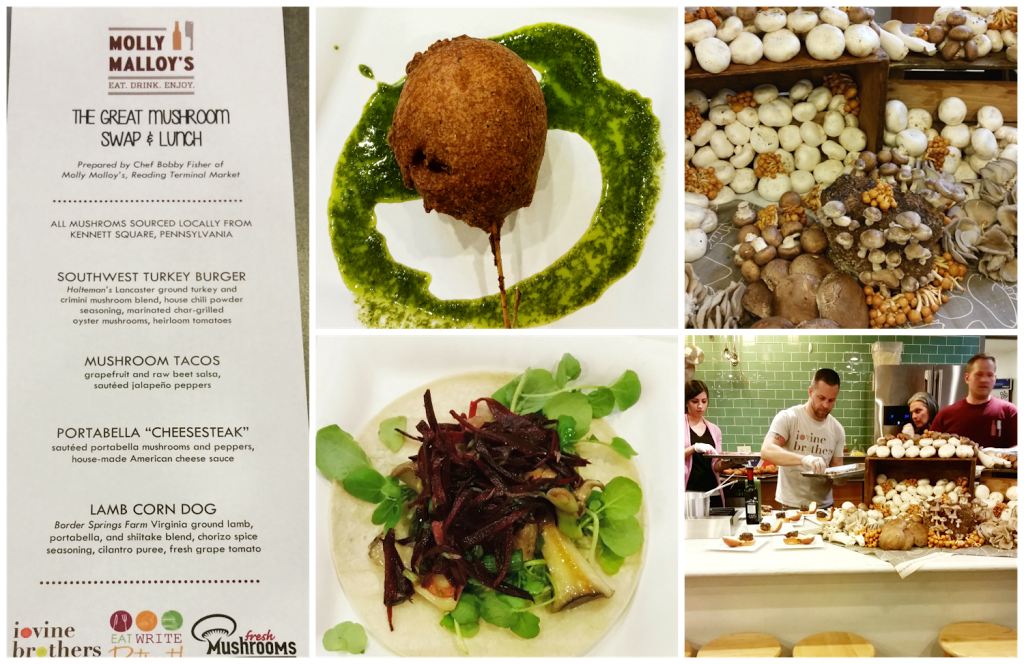 The Mushroom Council held a wonderful demo with The Iovine Brothers and Molly Malloy's in Reading Terminal that allowed me to grow fonder of working with mushrooms. The simple yet delicious display of unique mushrooms was staggering and amazing to me. Even though I am fan of mushrooms I feel like I have not even started cooking with them or with the WIDE variety available to me. I am looking forward doing more with mushrooms very soon.

Our swag bags were super amazing not to mention the 13″ Calphalon skillet we received! It was a surprise to everyone and many did not know how it was going to travel for them. Either way, I was so excited with all our loot. Check it out!
Want a chance to win your very own swag bag from the retreat?
The bag will include a bento box from California Avocados, a stainless steel masher, coupons for books and products, recipes, spatula, egg separator, a pot holder, a nice California avocado towel, a beautiful napkin / placement from Mushroom Council, OXO corn holders, California Avocado green apron, and a CUTCO spreader.

**Tell me THREE things and leave them all in ONE comment below**
___________________________________
1. Have you ever been to a conference? If so, what did you learn from it?

2. Follow me on Instagram

Related