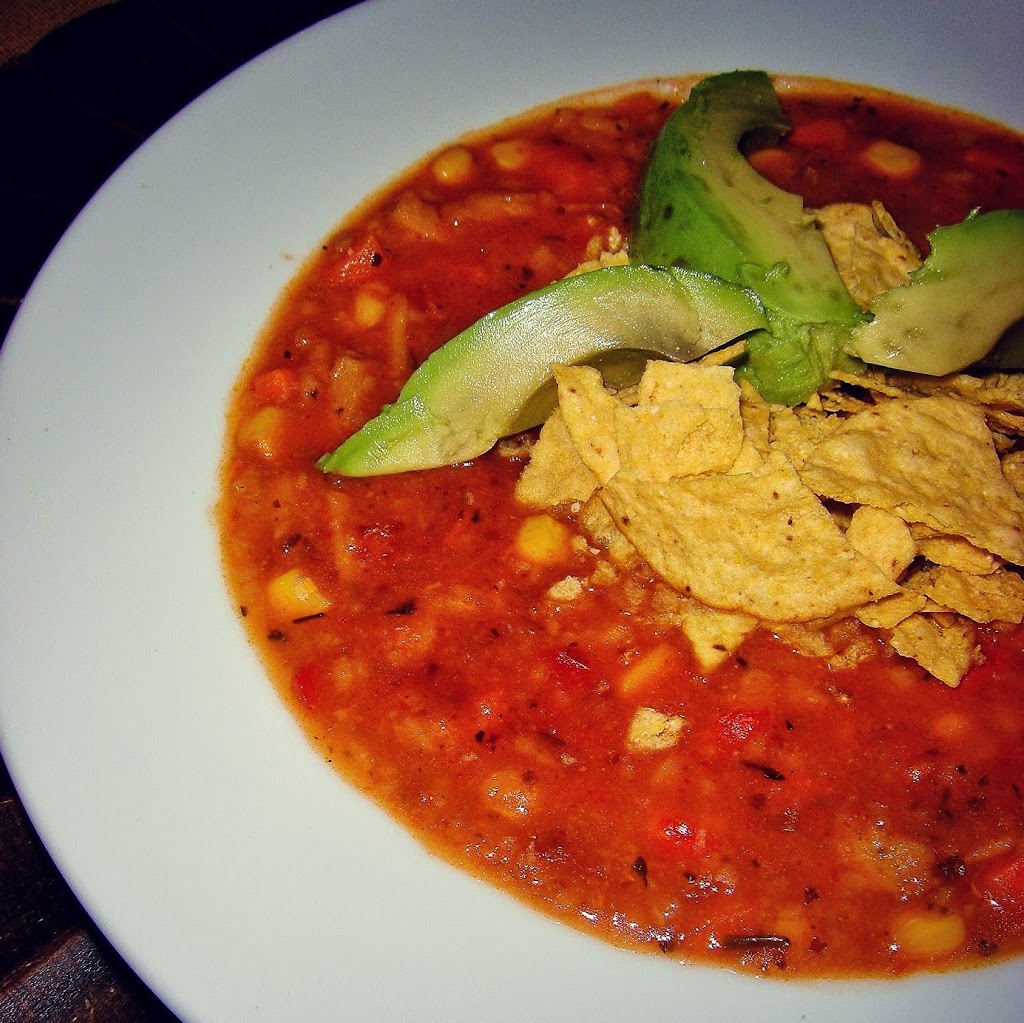 If you were to ask me today what meal was most memorable in my house growing up, I think it would be very hard because there were a lot of meals that were created on whims or that were simply delicious by themselves. Every time I go visit my mother she always asks me what favorite meal she could prepare for me. I usually tell her anything she makes will be delicious. I really am just happy whenever she cooks.
Well, now that I am running my own household, I always wonder if there will be that ONE meal that my family will ask me to cook or bake for them. I have a very opinionated 2 ½ year old that clearly lets me know how delicious mommy's food is, which of course makes my day, but she nor my 14-month old cannot tell me what exactly is their favorite American Homemade meal. My husband on the other hand is the one who clearly lets me know.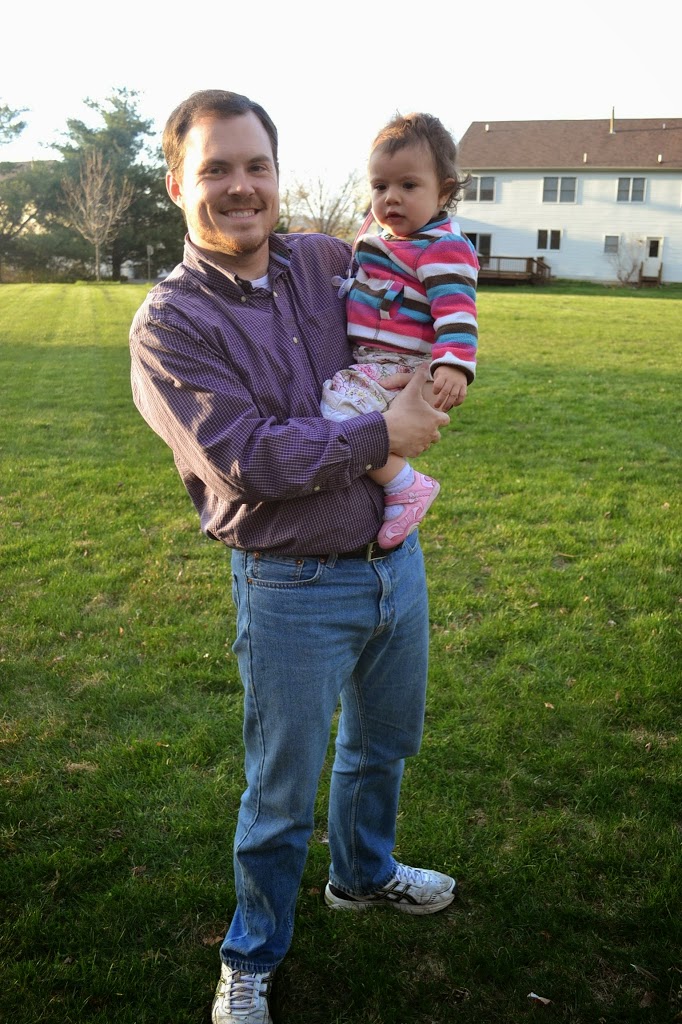 If it were up to me I would be creating new dishes on a whim, like my mother, but my husband growing up had special dishes prepared on special occasions or on a specific night of the week. After the second year of marriage, I believe my husband started asking for specific meals I had created but not repeated. I was surprised he remembered but then I realized I had a meal that was memorable to at least someone! It was my Chicken Tortilla Soup that won my husband over especially since I did not make the typical broth-based soup but created a more thick stew that became really satisfying.


What continued to surprise me though was the fact that I had other family members asking me for the recipe, which usually never happens. I realized it was the dish I would share with friends and family on a long visit, or with friends who had a large family. I quickly realized that my simple creation for tortilla soup became immediate comfort food for not only my husband but also for others.
My tortilla soup is different than others because it is not broth-based but is tomato-based with chopped poblano peppers, onions, carrots, and corn kernels. The key to my thick tortilla soup is the corn tortillas added to the soup the last 20-25 minutes that it is cooking. It helps thicken the stew and really hearty with the shredded chicken and veggies. This dish is an example of something created quickly only to become a popular dish with my husband. Even though I am Mexican, I really did not grow up eating spicy foods but somehow adding the specific spices to my soup really helped me embrace my true spicy heritage.
Another process to this meal is the consuming of the soup. It is not just soup that seals the meal but the toppings that finish off this satisfying dish. Once the bowls are served, a variety of bowls are set in the center of the table consisting of the following:
I guess this meal would be more like a Mexican loaded potato with corn tortillas instead of the potato with the list of toppings I shared. It is quite amusing but I know it makes my husband happy and it makes me happy to receive compliments from others about their experience. I think that
McCormick
spices really do make this soup, especially the
McCormick
taco seasoning because it helps the soup come together because as you will see below, it contains many spices and once you take a bite, you will know why my husband requests it.

Since I like creating new recipes all the time, I decided to create a FlavorPrint profile on McCormick.com which is a new program that takes into account all the the flavors and tastes I prefer, and in turn provides me with recipes based on my palate that I can use any and every day. Sign up now to find recipes with flavorful foods you love, and the ones you're about to love!


So, what is YOUR American Homemade Story? Tell me what meal best symbolizes the power of homemade cooking and why your family loves it. I would love to know!
Hearty Chicken Tortilla Soup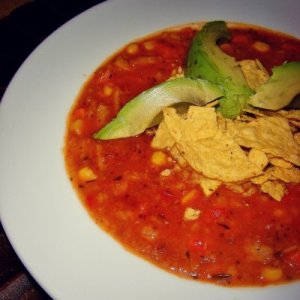 2 boneless uncooked chicken breasts, shredded

4 cups chicken broth

2 Tbsp olive oil

1-16 ounce petite diced tomatoes

1-16 ounce tomato sauce

1 cup corn kernels

1 carrot, diced

1/2 yellow or white onion, diced

3 garlic cloves, minced

1/2 poblano pepper, seeded and diced

½ teaspoon salt

2 Tablespoons McCormick Hot Mexican-Style Chili Powder

1/2 teaspoon McCormick red pepper (cayenne) pepper

1/2 teaspoon McCormick ground black pepper

2 Tablespoons McCormick Original Taco Seasoning Mix

1 teaspoon McCormick whole Mexican oregano

1 teaspoon McCormick ground cumin

6 corn tortillas, cut in 8

Corn tortilla chips
Toppings
1 cup cheddar cheese, shredded

Sour cream

Green onions

1 Avocado, pitted, peeled, and sliced
For a quick dinner, heat oil in medium soup pot and cook diced raw chicken.
Add onions, pepper, carrots, and garlic and continue cooking for 10 minutes.
Add the chicken broth, tomato sauce, diced tomatoes, and all the spices, except tortillas, and boil for 15 minutes. Add tortillas and boil for another 15 more minutes until the tortillas break up and the soup has thickened.
Serve with sour cream, shredded cheese, and corn tortilla chips to crush in soup. Garnish soup with avocado slices.
Disclosure
:
This is a sponsored campaign through Kitchen Play with McCormick. All opinions and recipes are my own.

Related