Disclosure: This is a sponsored post by Sabra. All hummus samples were received in order to enjoy and create my recipes. All opinions are my own.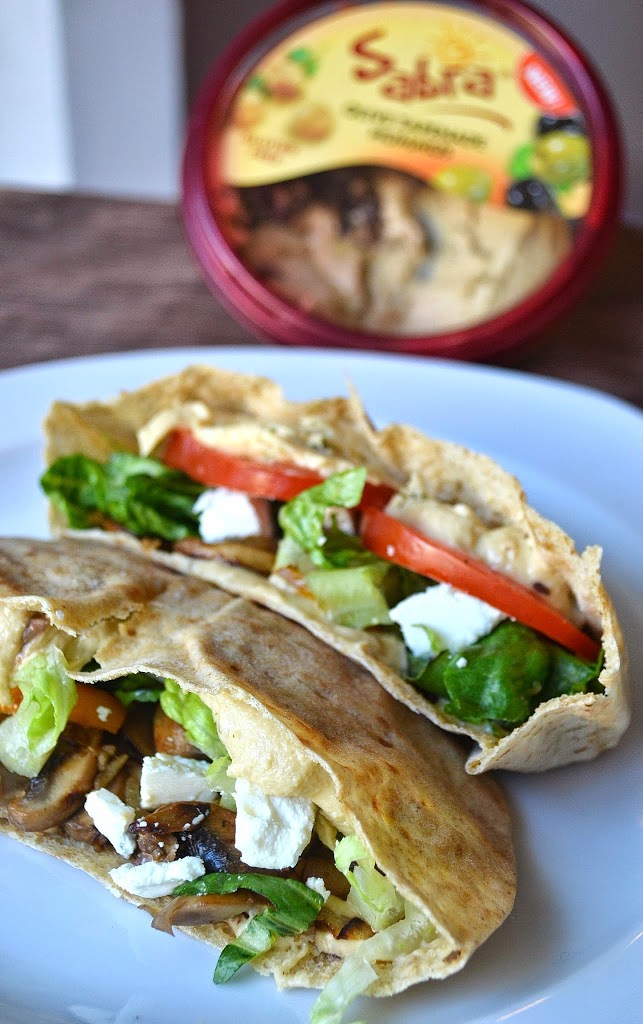 I'm a hummus addict. Anyone else? I simply cannot get enough and sometimes, my 2 1/2 year old is the same although she started eating it at 8 months and has taken a break from it a month ago. I, on the other hand, can very easily eat a tub of hummus with a side of carrots or pretzels. If my purse had a cold pak, I could probably transport it anywhere and everywhere I went because, it would be the perfect protein on those busy hard days with the kiddos.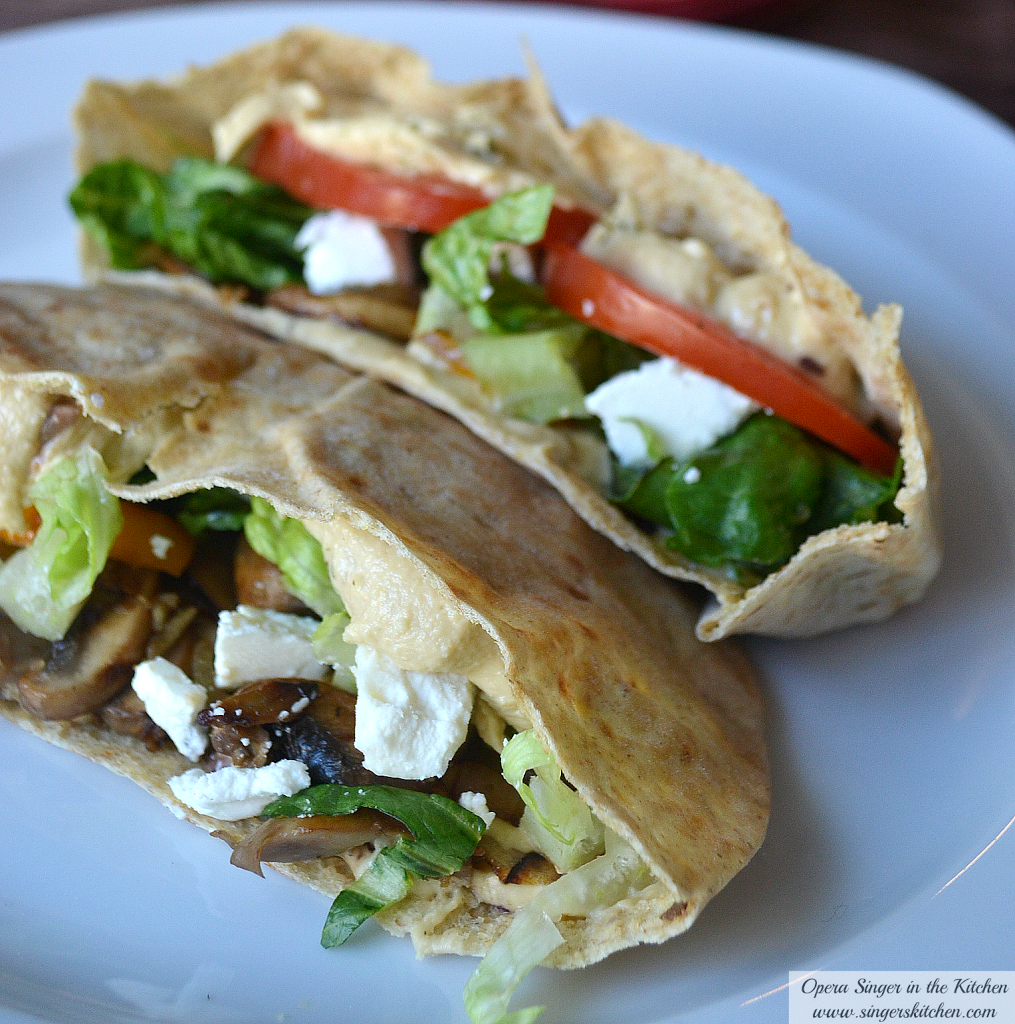 If you live in Philly, the Sabra Food Truck is in town and has been in town since May 14th. I have been keeping tabs on the #DipLifeToTheFullest on Instagram and Twitter just to keep tabs on @Sabratour since the truck will only be in town until June 23rd!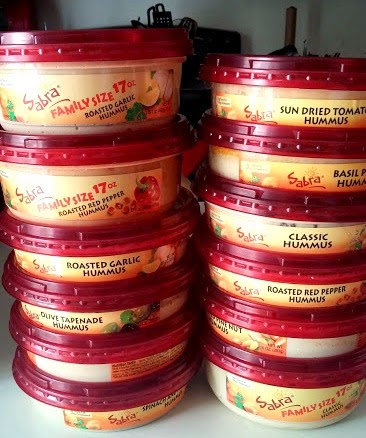 I have been eating Sabra hummus for a while now, but what I realized is that I had not tasted a lot of the hummus flavors they now offer. You might feel the same way, but I tend to be a creature of habit because if I simply enjoy a 1-2 flavors of a certain product I forget about the other flavors and make those my favorite as I have done with the Original hummus and Garlic hummus.So delicious and creamy. Here are a few other flavors Sabra hummus makes:
Basil Pesto

Tuscan Garden

Roasted Red Pepper

Olive Tapenade

Roasted Pine Nut

Chipotle

Spinach and Artichoke

Sun-Dried Tomato

Jalapeno

Supremely Spicy

Luscious Lemon
I could not get a hold at how delicious these other flavors were. The Sin-Dried Tomato Hummus tasted like pizza and the Basil Pesto was great in warm pasta. Spinach and Artichoke is great as a dip but super fantastic as hummus.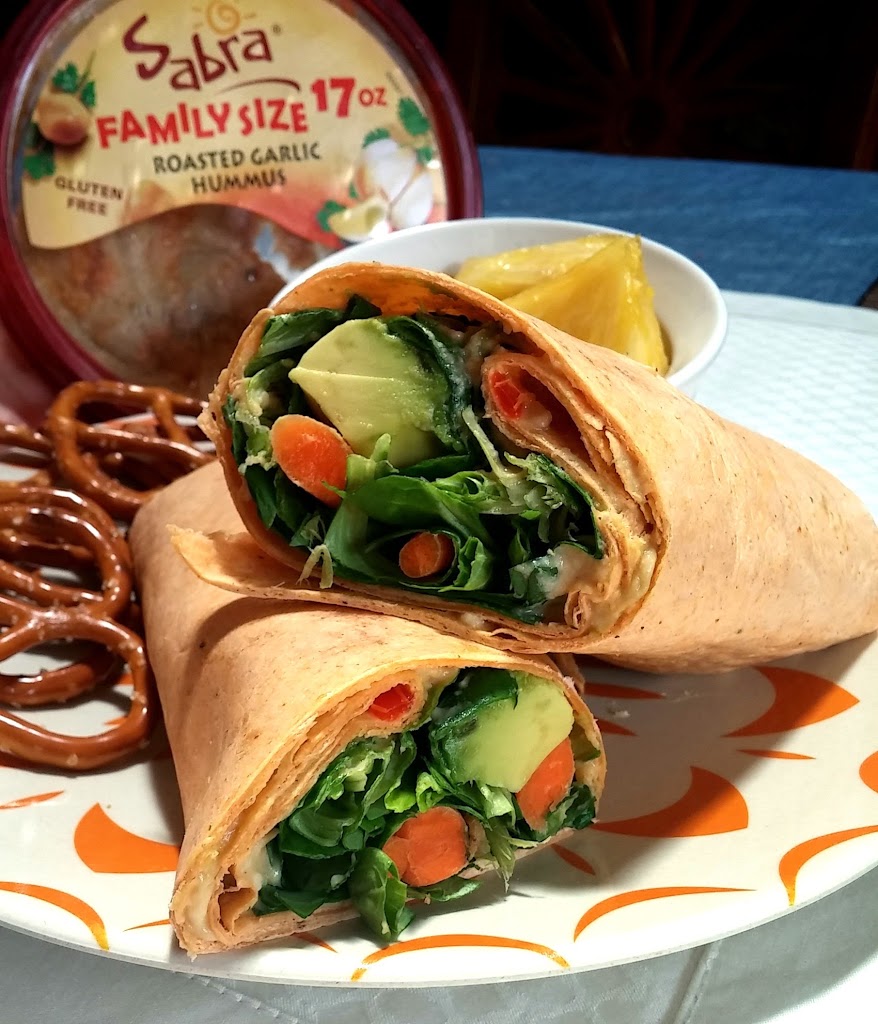 It was very easy making lunches with my hummus using large flour tortillas. I would load each tortilla with lots of fresh vegetables and some cheese and it would make for a very filling lunch and quick in preparation.


Sautéed Mushrooms and Hummus Stuffed Pitas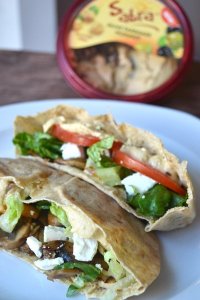 Ingredients

(4 half pitas (2 people))
2 cups fresh button mushrooms, sliced

1 yellow onion, sliced

1 orange bell pepper, seeded and sliced

2 garlic cloves

1 Tablespoon coconut oil

salt and pepper

2 low-carb pitas, sliced in half

1 tub Sabra olive tapenade hummus

1 cup chopped lettuce

1 tomato, sliced

1/2 cup feta cheese
Cooking mushroom mixture
Heat coconut oil in a cast iron skillet on medium heat and add the onions, peppers, and mushrooms and cook for 7 minutes. Add minced garlic, salt and pepper and some oregano. Cook for another 5 minutes or until the mushroom liquid has evaporated. They are almost pan-fried.
Assembly
To each pita half add one 1-2 Tablespoons of hummus to each side of the pita. Add about 1/4 to a 1/3 cup mushroom mixture to each half. Then follow with 2 slices of tomato and some shredded lettuce. Sprinkle with feta cheese. Repeat with the rest of the pita slices.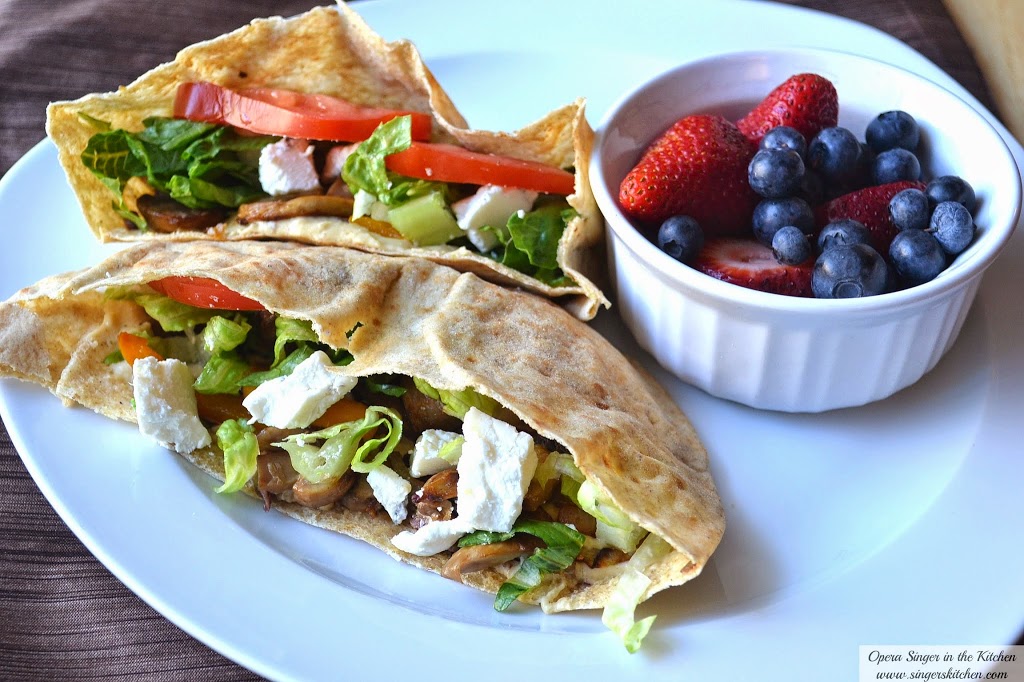 Another meal I made for breakfast and lunch was a filling and super healthy stuffed pita. I sauteed some button mushrooms in olive oil, garlic and onions, and allowed them to cook down until the moisture evaporated. I took a low-carb pita, and layered some Olive Tapenade Hummus or Sun-Dried Tomato Hummus and added sliced fresh tomatoes, lettuce and feta cheese and boom, my meal was ready to devoured. Easy and so delicious for a vegetarian meal too!
Want a chance to try some Sabra hummus? THREE winners will be chosen to receive TWO coupons for free product. Enter below! US readers only.

Related