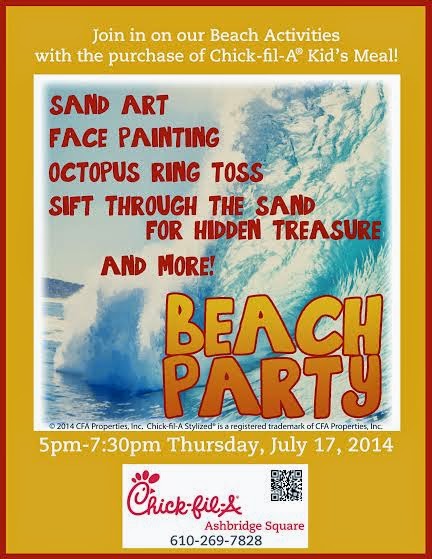 Summer is officially going at full force which means lots of activities for families all around. Whether it is a hot day or a rainy day you can always have a beach day, even indoors!

The Chick-fil-A at Ashbridge Square has a pretty exciting line up of activities for all the families in the area for July 17th. If you have not attended a family event at a local Chick-fil-A, then you are missing out.

Bring your kids and invite neighbors to have dinner at the Ashbridge Square location in Downtingtown and join in on their Beach Activities from 5pm until 7:30pm with the purchase of Chick-fil-A Kids Meal. What kinds of activities can you expect at such an event?


How about some time with Sand Art?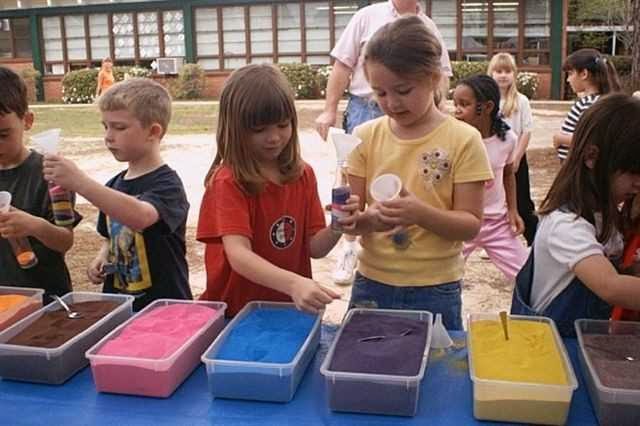 Kids always love a little face paint as well so why not add the play time with some face time?
There will also be many more activities including sifting sand for hidden treasure and more!


Make sure you and your family do not miss this time because if you can't make it to the beach that week at least you can make it up by going to the Beach Party at Chick-fil-A. Bring your friends too!


845 E Lancaster Ave
Downingtown, Pennsylvania 19335

Related