This is a sponsored post by GIANT. All opinions are my own.
Summer is here and it means probably larger groceries bills for families. Your kids are at home or you have family visiting which only means more mouths to feed. We usually concentrate on having more fruit in our home but other times we try to have a variety of foods in our fridge or pantry. How does one save on groceries?

GIANT is back with its Buy Theirs, Get Ours Free Challenge this summer and I have had a chance to try more of Giant's products with brand name products. Each product I received is pretty much very equal in flavor and effective in its purpose.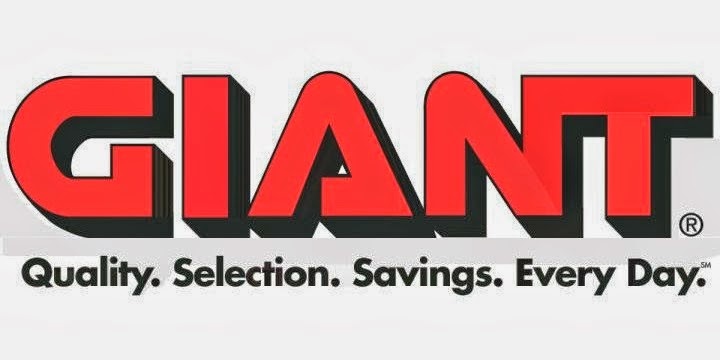 All GIANT's Own Brands products are subject to a testing program, which includes customer feedback, to ensure that the grocer is consistently delivering on quality, taste and value. Based on this testing, hundreds of Own Brands products have been reformulated in the past couple of years to improve upon taste and quality, while still offering affordable prices.

I also had a chance to purchase a few more items on my own to compare to the brand and I continued being surprised! The flavors of the food items quality of the non-food items was definitely satisfactory. The price difference is definitely lower with GIANT's Own Brands than the brand items. Now even though I would not necessarily purchase all the items sent to me, it was really a great test the similarities and differences. Each GIANT product went through its own rigorous testing before it went on shelves.

I enjoyed taste-testing applesauce, ice cream bars, ice cream, and whip cream topping too. They were all very comparable and it did not hurt to know that the price difference was significant.

How about you getting the chance to try these products for yourselves?

Check out what you would get this week:


Week of July 6-12, 2014
Buy Planters Cocktail Peanuts (16 oz), get Own Brands Party Peanuts (16 – 18.5 oz) FREE
Buy Snyders Pretzels (12-16 oz), get Own Brands Pretzels (10-16 oz) FREE
Buy Coppertone Sunscreen (6 oz) , get Own Brands Sunscreen (6 oz) FREE
Buy Hilshire Farm Lunchmeat (7-9 oz) , get Own Brands Lunchmeat (7-9 oz) FREE
How about a chance try the challenge on your own?

Related