I was sent items to review. All opinions are my own.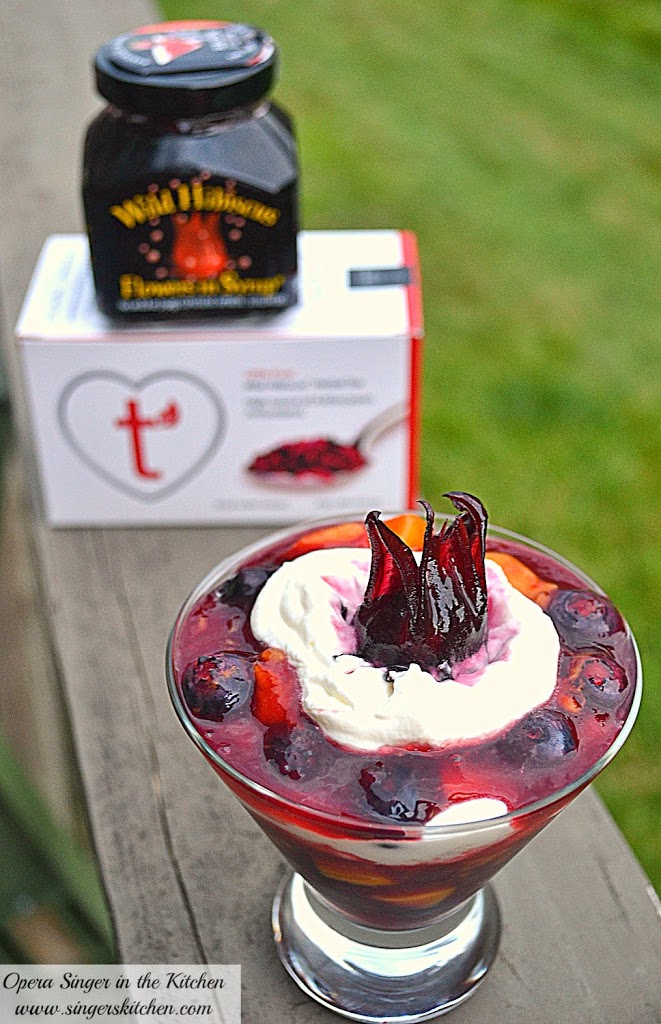 Summer is officially flying by and I have no way of stopping it. How about being able to enjoy it? It is hard to be a bit home bound with my little ones as I recover from my surgery but on the other hand I am getting a chance to cook, develop recipes and to entertain my kids more!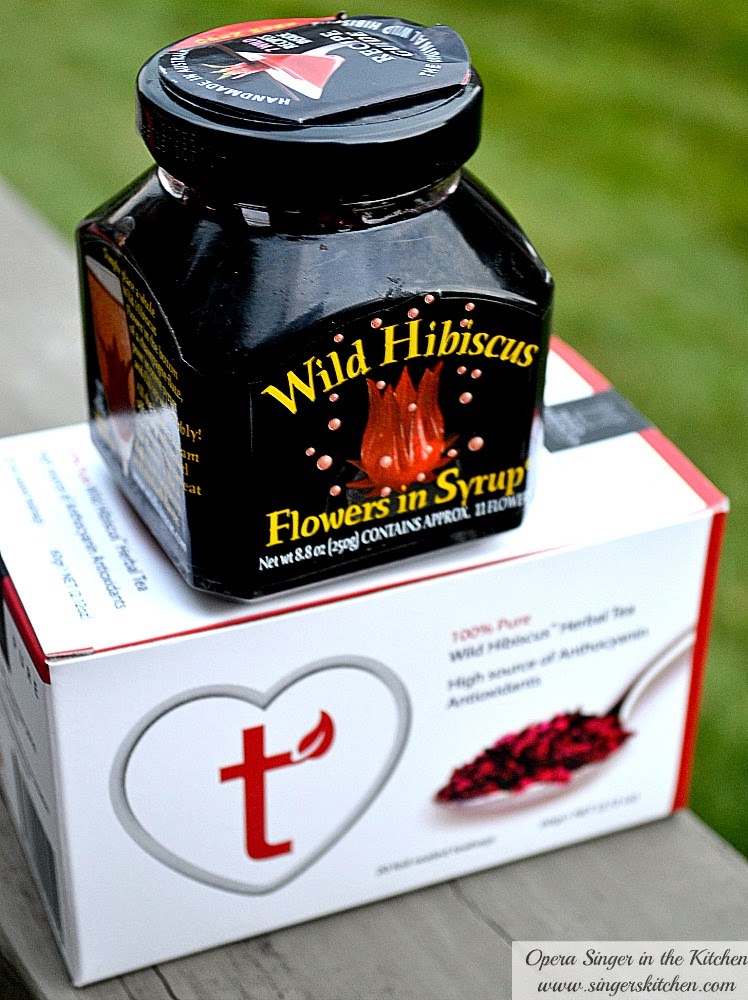 Several weeks ago I received a nice package of goodies from Wild Hibiscus Flower Company and I was truly challenged to think outside the box. I have so many more recipes to develop that I have mentally created that I can't wait to share with you!
When I create recipes I always think about how my toddlers would respond to a recipe. I want my whole family to respond well to my creations since I do not always create with particular people in mind even though I enjoy doing that too. When I was in Houston a few weeks ago, my mother made a delicious fruit juice-based tapioca for my girls which they quickly devoured and asked for daily while we stayed with her. This is not a new concept though.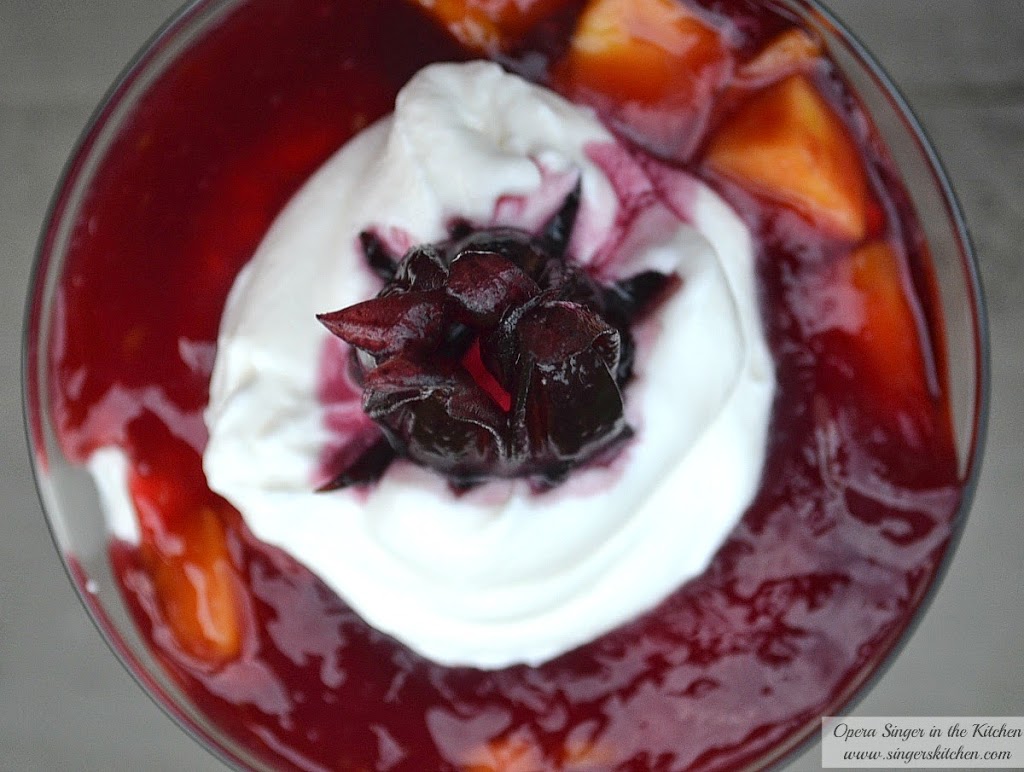 Growing up my grandmother would make her delicious brunch spread for us every time we went to visit her. We always made sure her orange juice tapioca pudding was on the menu. Instead of using milk for the base, orange juice was used to bring the tapioca pearls alive. Oh it was so delicious. Here is where my parfait inspiration came from.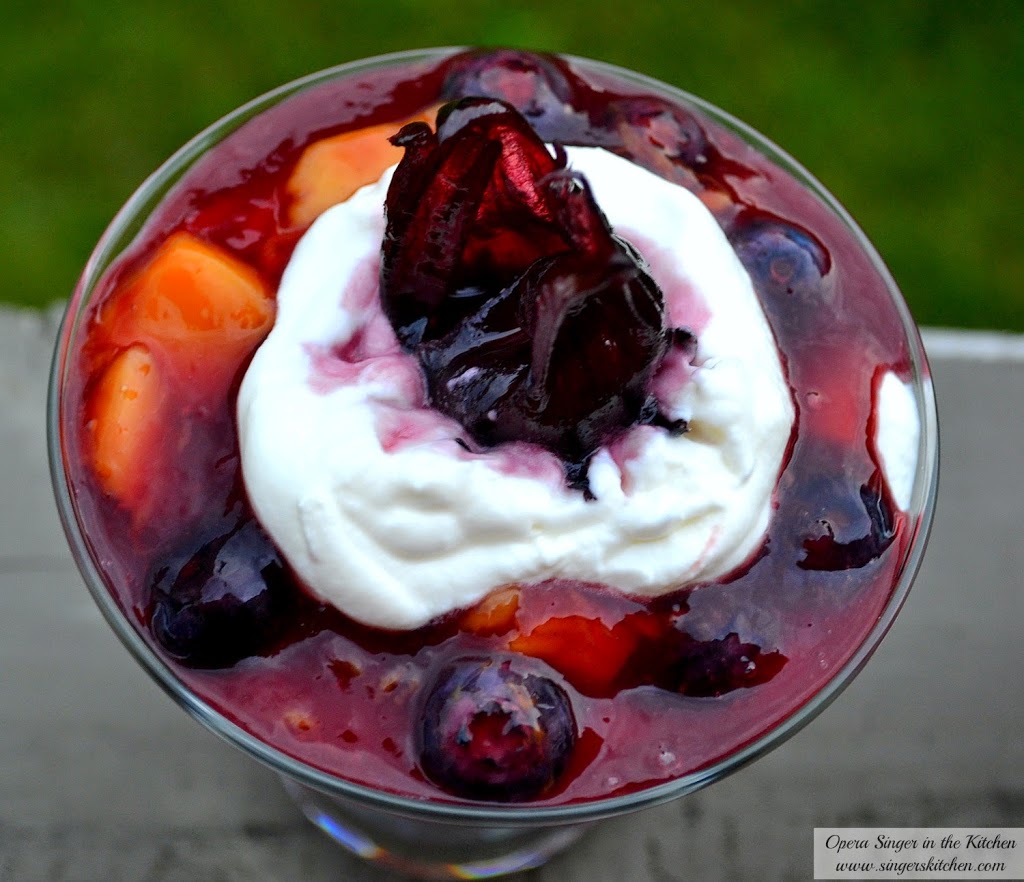 Wild Hibiscus
comes in tea bags where I made about 2 cups for the base for hydrating the tapioca. I use hibiscus as a juice substitute in our home so I had no problem using it for this recipe and passing it for juice. Hibiscus is super high in vitamin C and well if you have a cold, like our family at the moment, then hibiscus is for you!
Since I have been limiting my sugar intake, I used xylitol as my sugar substitute which is used 1:1 so if you wanted to use ANY other sugar you would be good subbing it in. I thought that the flavor was great! As the tea cooked with the tapioca, I infused star anise and cloves in the mixture. The aroma in the kitchen was intoxicating. I added fresh cubed mango and blueberries to the cooled hibiscus tapioca pudding and refrigerated the mixture and whipped up fresh whipped cream with powdered xylitol which could be substituted with powdered sugar.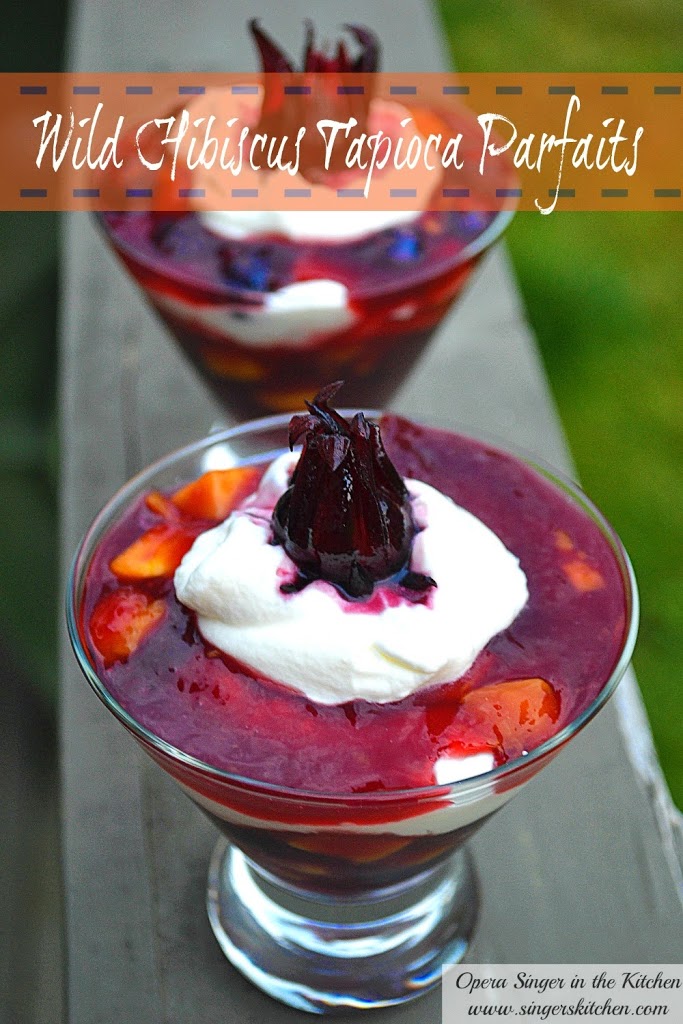 The finished product was topped with a candied hibiscus flower that is totally edible and delicious! When I served it I actually did not intend for my toddler to want any since she had just consumed a cookie but she insisted on taste-testing my dessert. She claimed it the BEST dessert EVER! Oh, the joy of having your kids telling you how it is.
How about you telling me what you think? I would love for someone to try this and later tell me what they think. Have you ever had hibiscus and did you know they were an amazing source of antioxidants?
Wild Hibiscus Tapioca Parfaits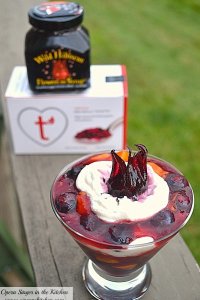 2 Wild Hibiscus tea bags

2 1/2 cups hot water

1/3 cup dry quick cook tapioca

1/3 cup xylitol sweetener or regular sugar or coconut sugar

1 star anise

2 cloves

1 teaspoon vanilla

1 1/2 cups fresh mango, pitted and chopped

1 cup blueberries

1 1/2 cups whipping cream

3 Tablespoons xylitol, ground

4 Wild Hibiscus Flowers in Syrup
Steep 2 hibiscus tea bags in hot water for 5 minutes. Remove tea bags and place tea in a medium pot. Add the star anise, cloves, and tapioca and brings to a boil, making sure to stir. Allow the tapioca to cook for 10 minutes. Add the xylitol sugar sub and vanilla and stir. Place tapioca mixture in a glass bowl to cool for 30-45 minutes.
Meanwhile, chop mangoes and mix in blueberries. Once tapioca is cooled, fold in the fruit and place mixture in the fridge for an hour to set.
Take 3 Tablespoons xylitol and place in a coffee grinder to make into powder. Add the powder into the whipped cream in a small bowl. Whip the cream until there are stiff peaks. Refrigerate until ready to assemble parfaits.
Using 1 cup parfait glasses, spoon 1/4 cup tapioca into the bottom of each glass. Add 1/4 cup whipping cream and repeat with another layer each of the tapioca and cream topping with one candied hibiscus flower.
Refrigerate before eating or consume.

Related