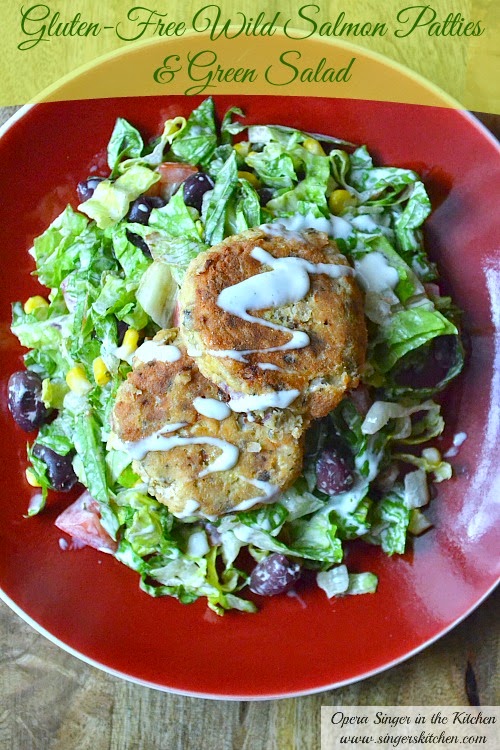 Have you had your fill of salads this summer? Even though the weather has not been consistently warm in our neck of the woods we have been trying to salads as our main meals. My husband and I agreed at one point last week that we have not been eating as much fish as we had last year so I decided to change that up.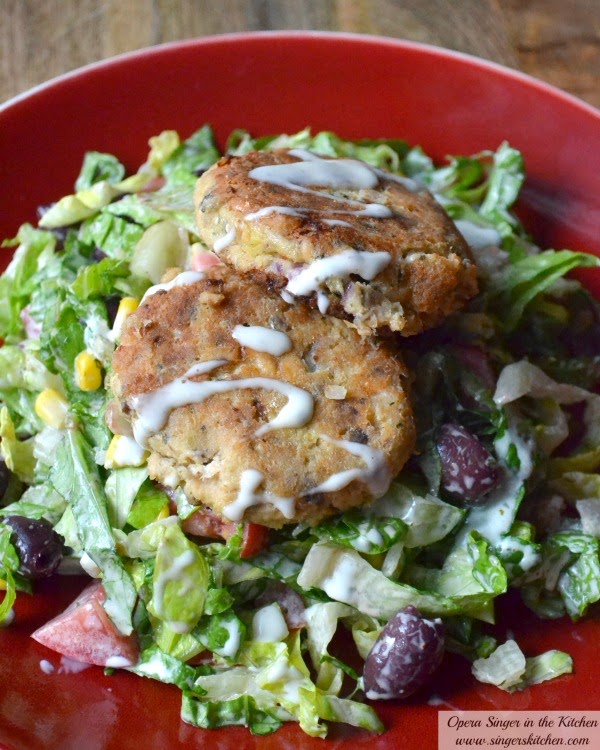 I am big about not preparing separate meals for the girls so I really try to make something that the girls will enjoy especially with some sort of dipping sauce. The girls know what a dipping sauce is and enjoy having something on the side so I decided to make some quick salmon patties using canned Wild Alaska Pink Salmon. Even though I would like to use fresh fish I have been trying to use quick pantry items for quick weeknight meals.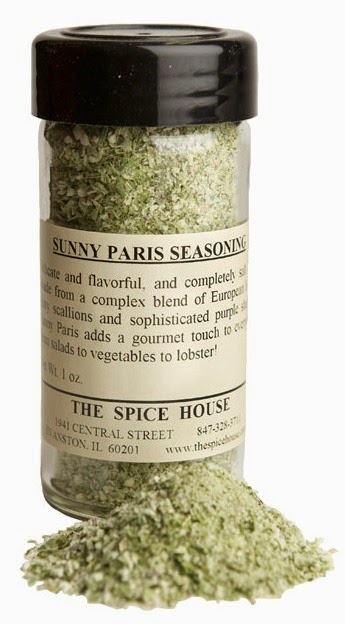 I was able to make these patties gluten-free by mixing coconut flour as the binding agent along with some eggs. The flavors were amazing especially since I added a new seasoning called Sunny Paris Salt-Free Seasoning from The Spice House. What was in this special seasoning? Freeze-dried shallots, ground Mysore green peppercorns, dill weed, freeze-dried scallions, French basil, French tarragon, French chervil, and finely minced parsley flakes. While you could substitute any spices you like close to this mix you should really get your hands on this gourmet mix. If gave these salmon patties some pizzazz!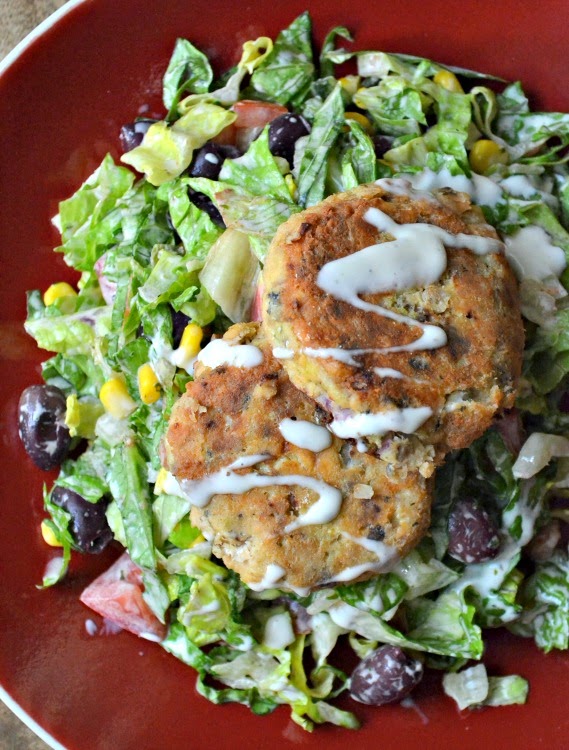 While my oldest daughter enjoyed the patties the youngest was not so excited but I attributed it to teething because I know she is a great eater. While I served it to the girls with a side of pasta and veggies I made ours to go with a large salad. You can use any salad mix but I would recommend a mix of arugula and romaine with chopped English cucumbers, fresh corn, red onions and chopped tomatoes tossed lightly with Ranch dressing.
Have you ever made salmon patties? What is your quickest pantry meal on a weekday?
Gluten-Free Wild Salmon Patties and Green Salad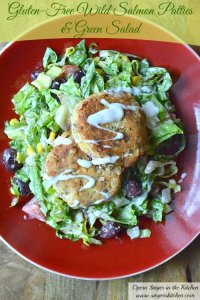 Salmon Patties
Two – 14-ounce cans Bumble Bee Wild Alaska Pink Salmon

1/3 cup coconut flour

2 eggs

1 1/2 Tablespoon Sunny Paris Seasoning

(see below for substitution)

1 1/2 teaspoons sea salt

2 garlic cloves, minced

3 Tablespoons coconut oil
Green Salad
(for 2 people or 2 portions)

2 cups fresh arugula

2 cups romaine lettuce, chopped

1 cup English cucumber, chopped

1 tomato, chopped

1/2 cup corn kernels, canned and drained

1/2 cup whole Kalamata olives
Ranch dressing
or

Lemon and Olive Oil Vinaigrette
Salmon Patties
Empty salmon into medium mixing bowl. Add the rest of the ingredients into the bowl and mix until blended well. Using a 1/4 cup measuring spoon, scoop fish and form into patties until you have 16 patties.
Heat a non-stick pan on medium-high heat. Cook the patties 7 minutes on each side. They will look golden brown. Flip gently.
*spice sub* 1 tsp crushed black pepper, 3 Tablespoons parsley, dried – 3 Tablespoons shallots, chopped – 1 Tablespoon chervil or green onion, chopped- 1/2 teaspoon dill
Serve 2-4 patties on top of salad.
Salad
Gather all salad ingredients and toss in a salad bowl. Toss with desired salad dressing and serve on 2 plates. Add patties on top.

Related