This post and our moms' breakfast is sponsored by my local Chick-fil-A. All opinions are my own.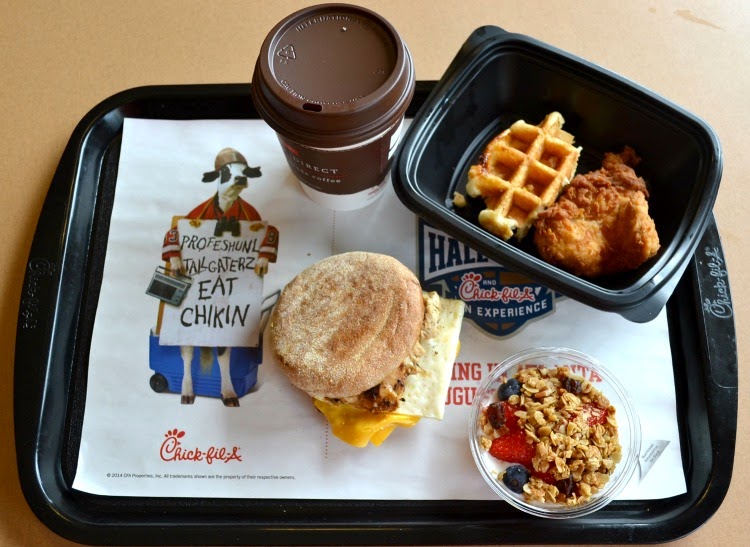 Breakfast is usually one of those meals that is overlooked by many people on a daily basis not knowing that it is the most important meal of the day. It either makes your day or causes your day to be a little more trying. Chick-fil-A has lots of protein-packed options along with side items to accompany, like fruit and hash browns.

Chick-fil-A Lionville has come out with a new breakfast options that are being served for a limited time. Each new breakfast item is only available in Middle Georgia, Inland Empire, CA, Greater Philadelphia, PA and Memphis, TN.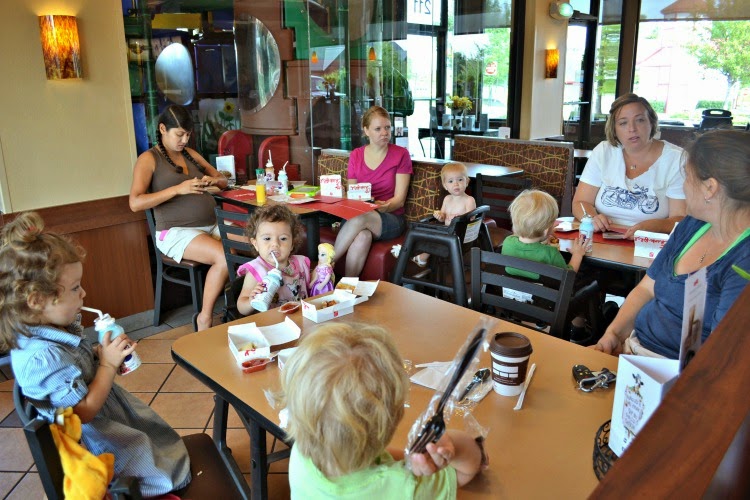 Last week, I enjoyed a nice breakfast with several women where we all had a chance to sample the new items. Our kiddos enjoyed the time while the moms sipped on juice, milk and even the newest specialty coffee from Thrive, which is, I learned, a supplier that shares revenue with farmers.


The coffee was definitely a change from the previous brew since it never was my favorite. In turn, the new brew was a good blend of nutty and sweet flavors, not too strong and not too weak.



We first tried the new Greek Yogurt Parfait where we either had an option to top with chocolate cookie crumbs and fruit, or fruit and granola. I opted to just have the strawberries and blueberries which were later confiscated by my girls.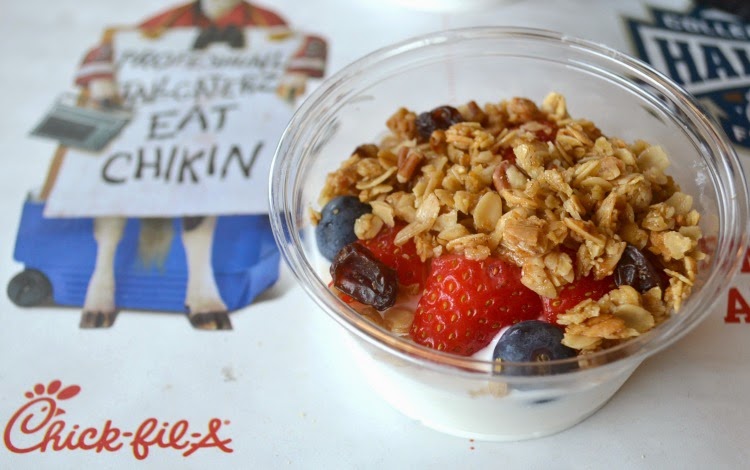 This creamy honey vanilla Greek yogurt was a nice change to regular yogurt usually offered at local places. The texture was definitely tasty and a sure winner for the moms and kids.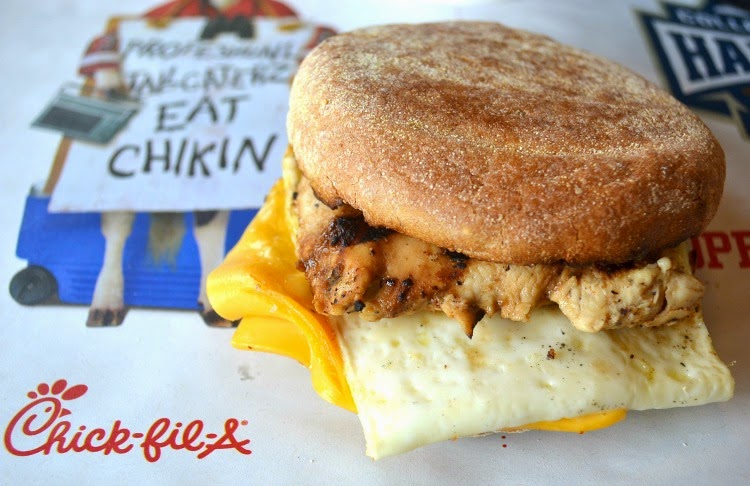 My favorite and a surprise to some of the moms, was the Egg White Chicken Grill. I've never personally eaten egg whites on my diet until recent and realized that the protein punch for the sandwich was 29 grams! The sandwich consisted of a multigrain English muffin stacked with freshly grilled egg whites, grilled chicken and American cheese.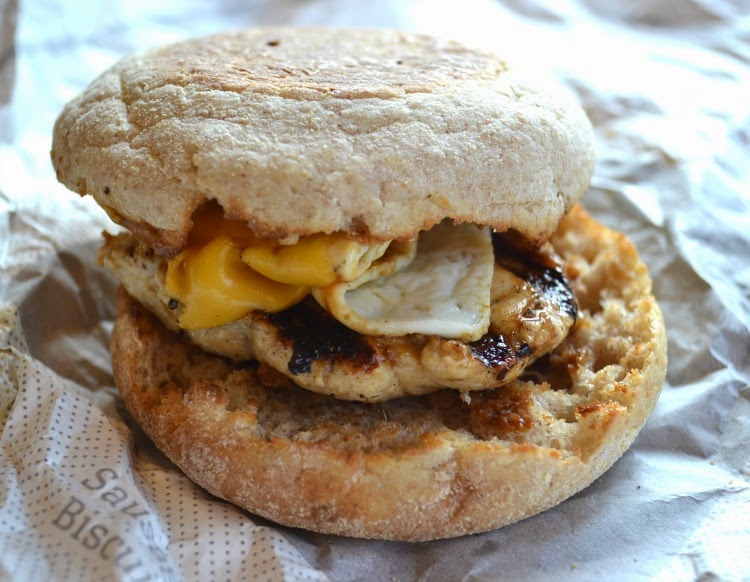 This breakfast sandwich was a definite change from the breaded chicken served with the biscuits. I definitely saw myself ordering this sandwich without the cheese for a balanced protein-packed meal of the morning. I was glad to hear other moms agree how delicious the combination of flavors came together.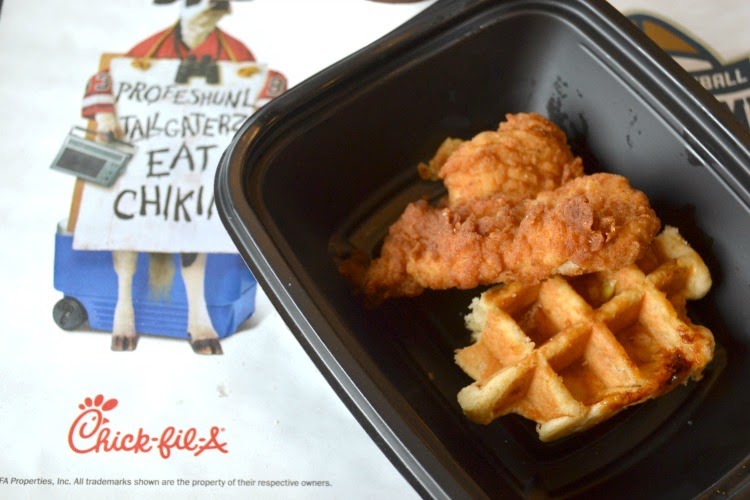 Chicken and Waffle was the next surprise on our menu. If you like the combination of sweet and savory in the morning, then this option is for you. A breakfast portion of their signature breaded chicken is served alongside a warm Belgian-style waffle that is baked with maple syrup inside, creating a caramelized sugar crunch.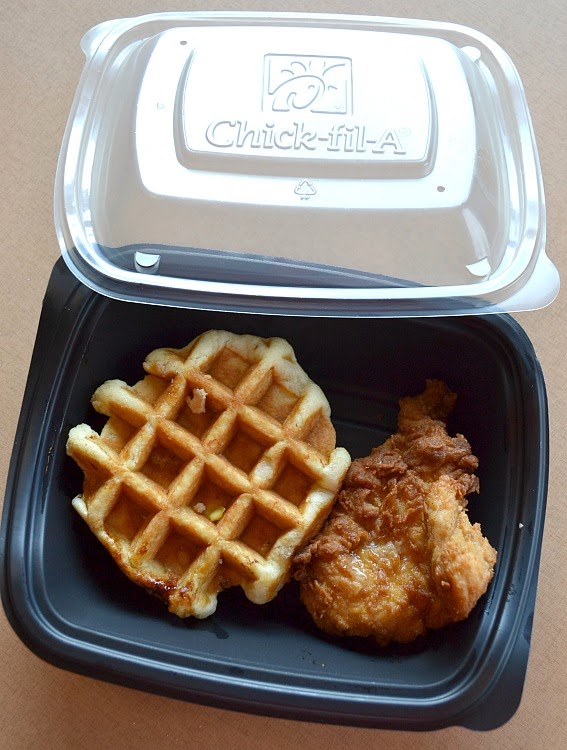 While I would not see myself ordering this particular option, I like that this Southern-like selection is available to those who would like the sweet and savory. The portion was definitely very generous and would make for a filling meal.



All in all, I was happy to see the variety and options being added, if only for a limited time, to those who like healthier options. While most of these selections are kept under 300 calories, the option to substitute ANY breakfast sandwich for egg whites is now an option to those who just want the protein.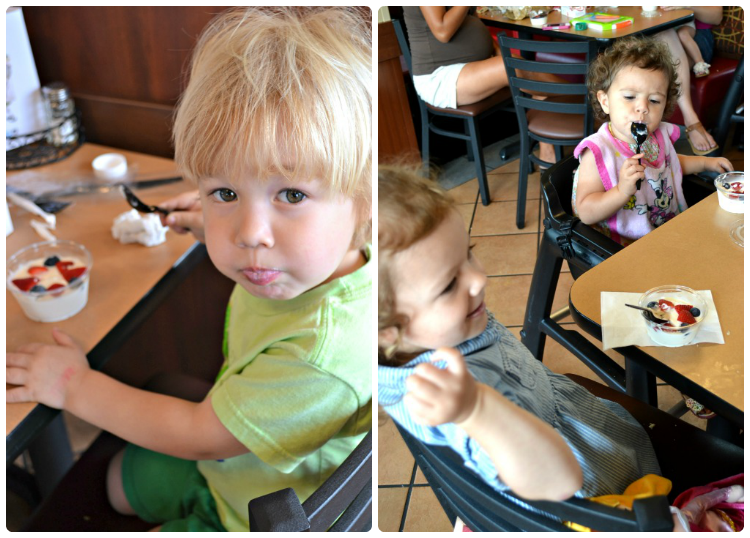 The breakfast was a hit with the ladies and even more so having the kids taste test even mom's food for further approval. They all went for the Greek yogurt parfait, but who wouldn't. At least it is available even after breakfast is over so that is a big plus. What to check out the nutrition content? Check out each item here.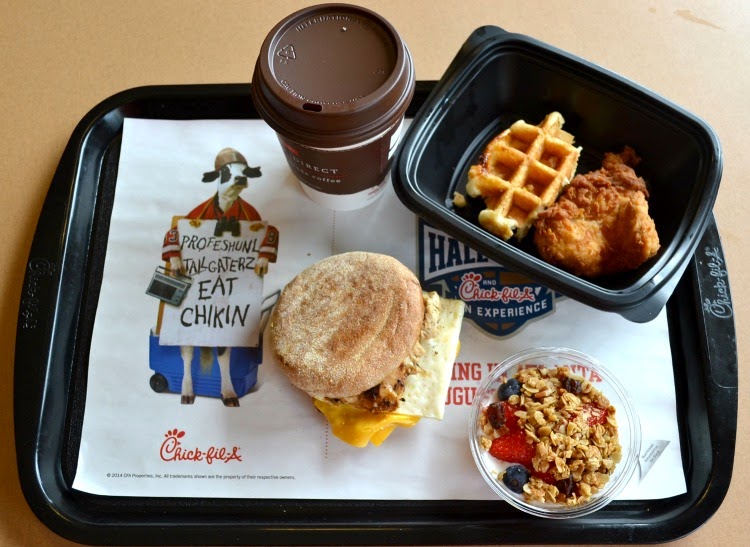 So which breakfast item would be your favorite?
Remember these items are only available
only available in
Middle Georgia, Inland Empire, CA, Greater Philadelphia, PA and Memphis, TN.

Related