I received this product for free from the sponsor of the Moms MeetSM program, May Media Group LLC,
who received it directly from the manufacturer. As a Moms MeetsSM blogger, I agreed to use this product
and post my opinion on my blog. My opinions do not necessarily reflect the opinions of May Medai Group
LLC or the manufacturer of the product.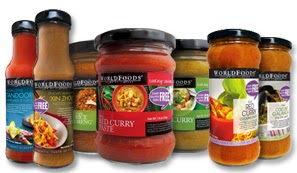 It is a known fact that our family likes eating out and experiencing new local places and cuisines. Since my husband and I have been married I have introduced my husband to international flavors. Although they have not all been successful I press on trying to expand his palate.

I had a chance to do this with a line of new sauces called WORLDFOODS which are sauces that only use authentic herbs and spices along with 100-percent natural, fresh ingredients to create each of its unique flavors. It would be exactly the way I cook except I had a team of master chefs, nutritionists, market researchers, food tasters, and everyday ordinary users through WORLDFOODS to send me the perfect balance of quality and flavor in a bottle. I was thrilled to have a range of Asian sauces from Thailand, Malaysia, China and India in my kitchen, ready to use!

WORLDFOODS is a legendary pioneer in the Fusion and Asian food industry. For over twenty years they've been developing recipes using 100-percent natural ingredients. By combining traditional herbs and spices they create fusion flavors that fit perfectly in the kitchen of a culinary connoisseur on an everyday family.

While it is hard to convince my husband of these cuisines, I try and try to get him to experience them in different ways but with no convincing. Now the trick is to find a group of moms who want to come over and enjoy these very often for me to enjoy them. Sharing food with others is a lot more fun even though I enjoy them by myself for a lunch or on a night my husband is gone for dinner.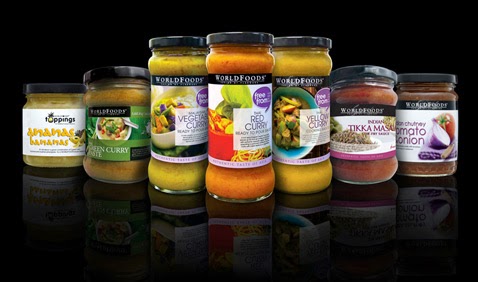 What did I love about WORLDFOODS sauces? They are quick, convenient, and PERFECT for this busy mom. Since I am not a meal planner I like looking in my pantry and fridge and putting things together for a quick meal. I had my own tasting party one afternoon and then prepared a meal for my husband using the sauce I thought he might enjoy the best.

My husband knows that I like making everything from scratch but since we are both working parents I am always in search for authentic and fresh ingredients and these sauces did not fail me. These sauces are perfect for individuals with dietary constraints. Each of their products are allergen and gluten free! They are also free of added oil, trans fat, artificial ingredients, preservatives, or food flavor enhancers. What a relief to find such clean products.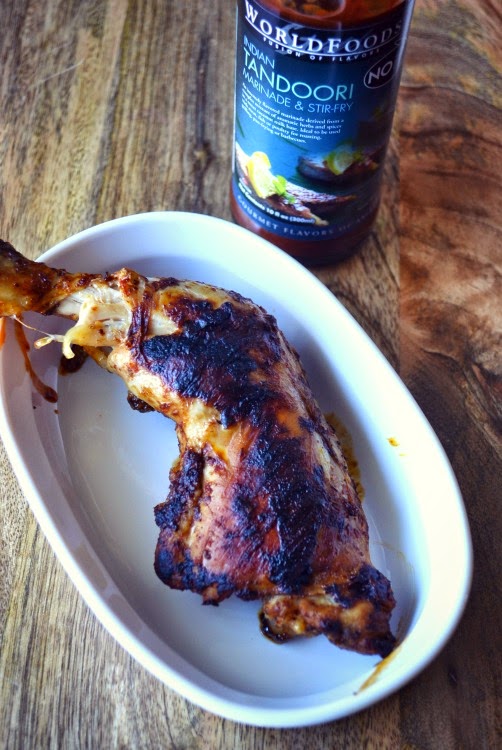 Even though I had a chance to try a few bottles, WORLDFOODS currently offers 65 different sauces, dips, and marinades for all types of meals. I really liked reading the back of each bottle because there were meal suggestions, recipes, and explanation of how each sauce should be paired. I liked that each sauce allowed me to create my own meal with my own side even if I did not want to each rice.

I used chicken and turkey to taste test each sauce and some of the meat was boneless while others were leg quarters.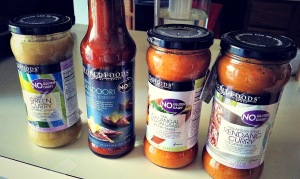 Here are my impressions of the four sauces I received: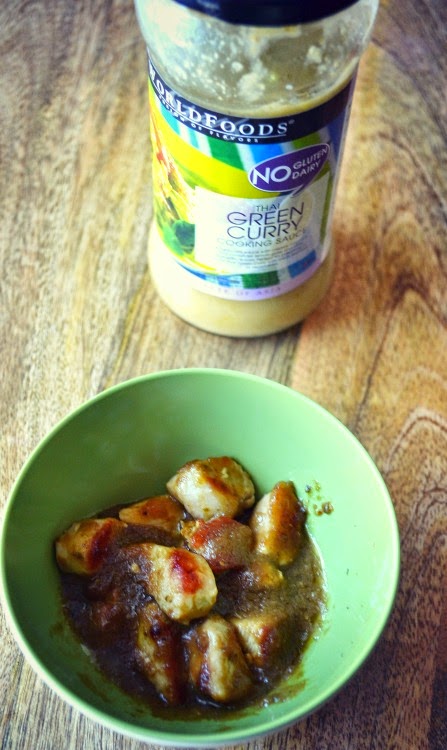 Thai Green Curry Sauce – There was a great balance of all flavors the chicken was super tasty in the coconut milk and chili sauce combination. It was not spicy at all but a tangy and lemony flavor followed each bite.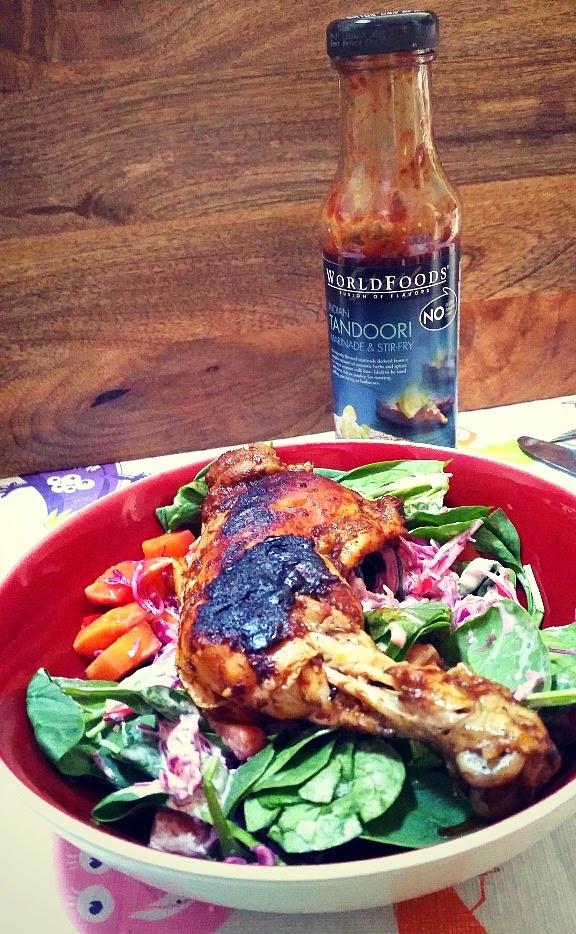 Tandoori Marinade and Stir-Fry Sauce – A lot of people might not agree with me but this sauce reminded me a lot of a mole' sauce typical of Mexico.The dried chiles combined with the cinnamon, coriander and cumin was very reminiscent of a Southern Mexico mole'. I marinated chicken quarters for an hour and then pan fried them until fully cooked. It was super flavorful! I added it to my lunch salad with purple cabbage and mango for a satisfying international meal.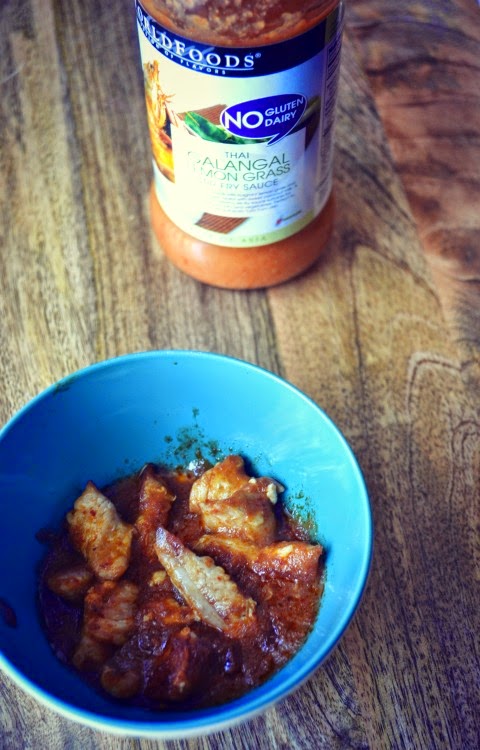 Thai Galangal Lemongrass Stir-Fry Sauce – Galangal is a close relative of ginger so this chile sauce combined with ginger, lemongrass and spices made for a explosion of flavors. I was glad that the coconut milk was included in all the sauce in order to reduce the heat factor in each bite. This sauce would be delicious for shrimp even though I cooked it using chicken. I loved how fresh the flavors tasted.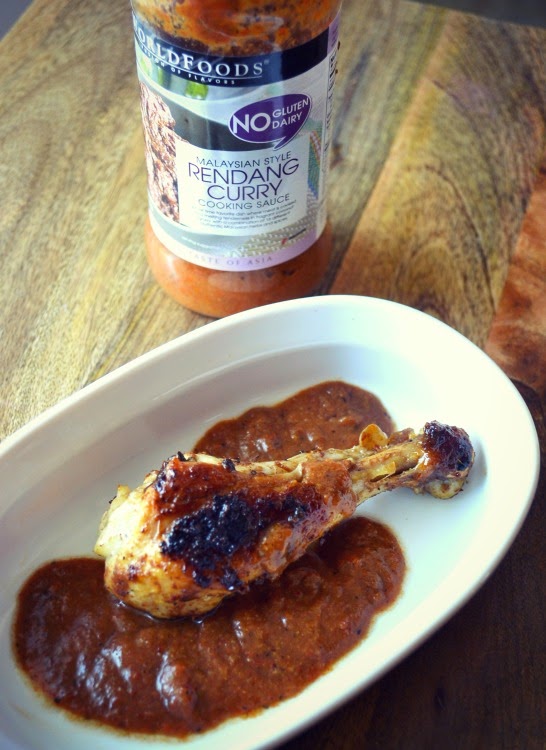 Malaysian-Style Rendang Curry– I definitely felt like I was being tested with all these flavors. My sister has been living in Malaysia for the past year and while I hope to visit her some time, I know that testing these flavors will prepare me for when I visit her. This sauce is definitely a lot more complex in flavor since it has 16 different herbs and spices. While it is recommended to use this sauce for meat because it is super delicious and tender after being cooked with it, I used chicken, which is also optional. It was very thick and savory and paired well cauliflower rice for those seeking a lower carb lifestyle.

I really hope to keep on trying more of these sauces in the future. The retail price for WORLDFOODS sauces varies based on retailer. To find a store near your visit online.

Want to try these sauces? Check out these awesome offers:

Giveaway: Enter for a chance to try WORLDFOODS sauces for yourself! Check out WORLDFOODS on Facebook and then enter to win a selection of WORLDFOODS sauces.

Check out the coupon where you get a special discount on your next purchase
from WORLDFOODS. Here is a $1 off coupon for you.


Related