Disclosure:
I am part of the PTPA Brand Ambassador Program with Verizon Wireless and I received compensation as part of my affiliation with this group. The Softcard Wallet related content is provided by Verizon Wireless. The opinions on this blog are my own.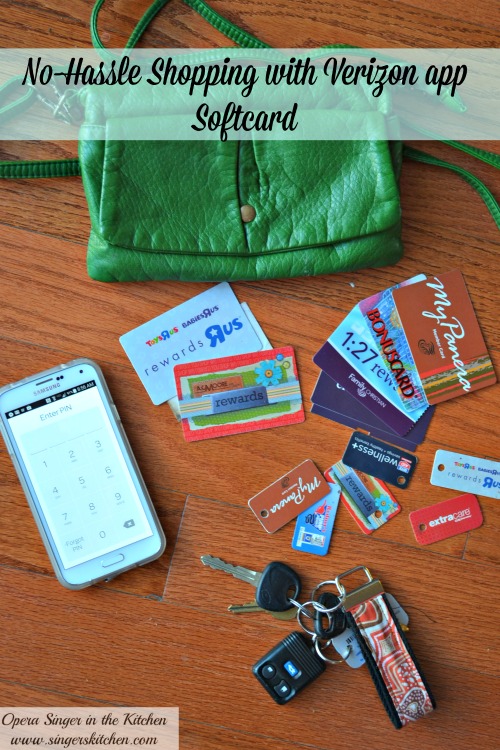 Shopping has become something of a pastime for me.  Last week I chuckled with someone at a coffee shop about being able to casually go on shopping excursions during the week because as anyone might know or relate, shopping with toddlers is not easy at all.  I enjoy taking trips to the mall, grocery store and free-standing business but usually entering them with strollers or walking in with very-active toddlers just does not make the experience any easier.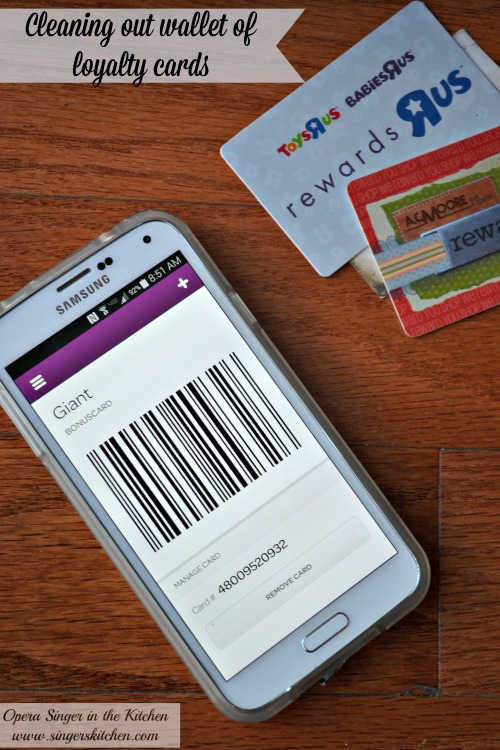 When I try brainstorming about making my shopping experience easier, it usually includes having a simple wallet or cross-body purse available to make check-out more speedy. Verizon recently created a free app called Softcard, that allows the shopper to store their credit cards and loyalty cards all in one place with a unique pin. It is like opening a wallet but one that protects your information!  I was super excited to find out that I could get rid of the extra plastic in my wallet when I went to the store!
When I looked through my wallets, and yes I have many, I compiled all my loyalty cards and was happy that the majority of them were available on the list. Even if some of the companies were not listed, I could create my own store name and add the member id, which would then create a bar code to scan at the specific store.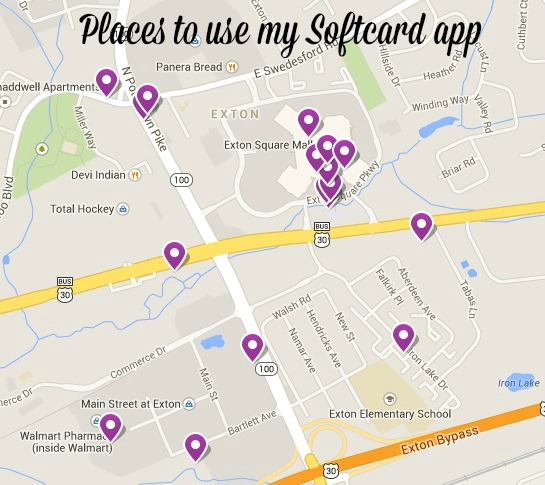 What a relief when I put away the extra junk because I now only needed the have my phone ready and available to keep my loyalty active at my favorite stores. What's more is that I now could pay using my phone. There has been many a time, where I would load both my girls from the car, into the grocery cart, walk ways to the entrance of the store, and start shopping to then realize I had left my wallet in the diaper bag by accident. Any feel my pain??? There is nothing more frustrating than to have to haul myself and my little ones into another EMPTY grocery cart so mommy could get her wallet. What if I had lost it? We all know what happens when we physically lose valuable information. We have to go home and cancel everything.

How does the SoftcardTM app work? The app uses state-of-the-art technology and layers of security to protect your information by allowing you to set your own pin number. If I were to lose my phone then the information would not be able to be retrieved by whomever finds the phone. Once the free app is downloaded, y ou can use your smart phone to pay for purchases, and often save on them too.  It also holds money-saving offers from participating merchants, as well as loyalty, membership and rewards cards so they are always with you. Data charges may apply for download and use.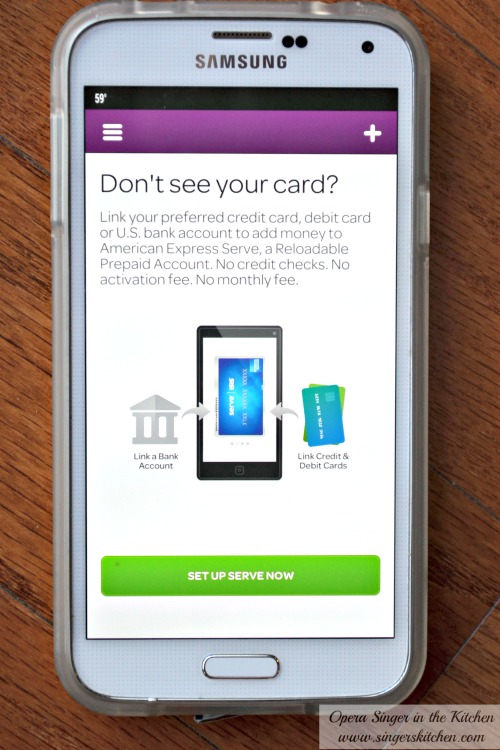 With Softcard, I had the option of adding eligible credit cards like American Express, Chase and Wells Fargo or I was happy to find out that I could easily sign up for an American Express Serve® Account that allowed me to add money from my preferred debit card, credit card or U.S. bank account.  Since we do not use credit cards, I loved having the option of transferring funds from my debit card to the American Express Serve card. Now I , and anyone else, can pay with smartphones at over 200,000 locations nationwide. Data and messaging charges apply.
Setting up the Softcard is super easy because I am all about the quick and easy with limited time. When all the set-up is completed I was excited to see deals available and even the option to save my favorite stores in case any future deals came through. I was sure to be alerted. So what kind of deals can be expected when signed up with the Softcard app and the American Express Serve card?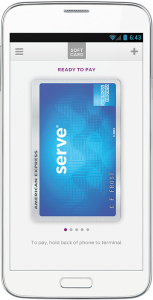 Here are some great deals when signing up:
Spend $40 and Get $20: Verizon customers with an American Express Serve Account in the Softcard app / Wallet from Verizon can get a $20 credit after you spend $40 or more on one purchase with your Serve Account through September 30, 2014. Terms Apply.
$1 back on purchases: Tap to pay with an American Express Serve Account in the Softcard app / Wallet and get $1 back on each purchase of $1 or more. Up to $50 per month with the Serve credit through December 12, 2014. Terms apply.
First 3 Coca-Cola® drinks are FREE. After the first three free drinks, if you buy 10 more, you get another 1 FREE through
December 31, 2014. You must sign up for the "My Coke Rewards" loyalty card within the wallet to take advantage of this
offer.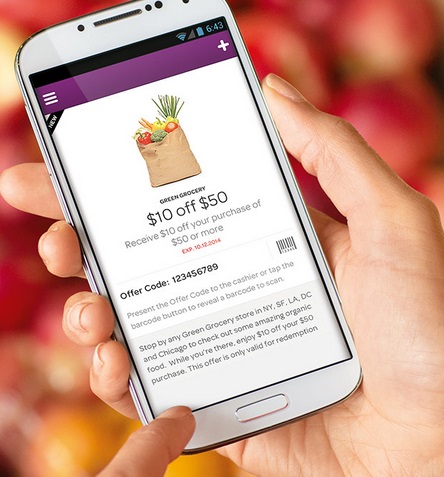 Something else that made me excited for my next shopping opportunities were these back-to-school deals:
White House Black Market – $20 off $80 (ends 10/31)
Osh Gosh – 20% off $40 or more (ends 9/30)
Chico's – $25 off $100 or more (ends 10/31)
Carter's – 20% off $40 or more (ends 9/30)
So, for all you busy moms out there that do not go shopping with your kids, it now just got a lot more easier. Grab your favorite purse, place your essentials, and your phone with the Softcard app and you are good to go! Make sure you keep an eye out for wireless payment options so all you have to do is click on the Softcard app, enter your pin, and with your card of choice, you can tap your phone and pay immediately! Awesome.
Go out and do it and let me know how you like it! Visit www.paywithisis.com to learn more about the Softcard app / Wallet and how it can simplify your shopping experiences.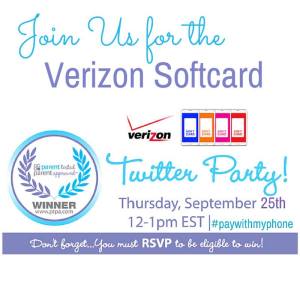 Related