This is a sponsored post campaign in collaboration with Latina Bloggers Connect and Cacique. All recipes, thoughts and opinions are my own.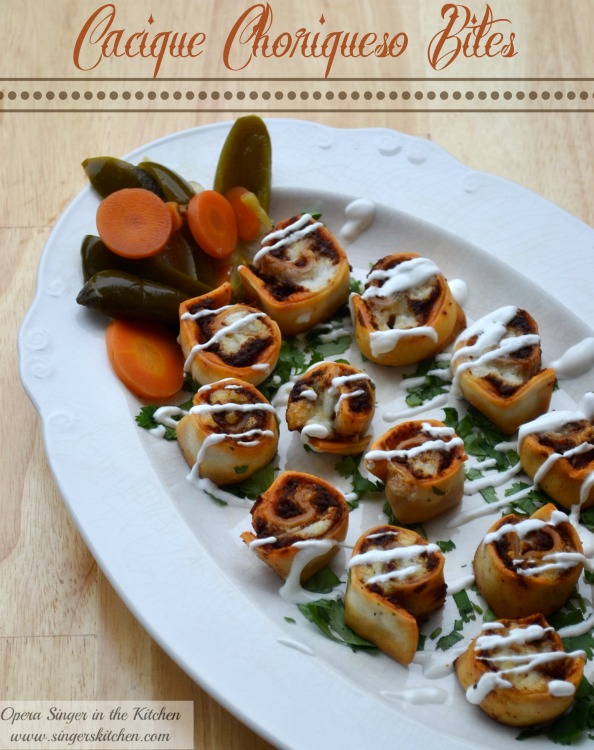 It has been almost ten years since I last visited Mexico and I am yearning to take my little family to visit all my extended family. Traveling with my little ones is tough as it is to Texas or simply out of state that we figured we would wait a few years before we travel that far. In the meantime, my family members keep contact with us through social media channels and occasional phone calls. One of the things I long for my husband and girls to grasp are the colors, music,  traditions, and authentic food that my country offers. One of those traditions is coming soon at the end of this month called Dia de Los Muertos, or Day of the Dead, the Mexican holiday that falls during Halloween.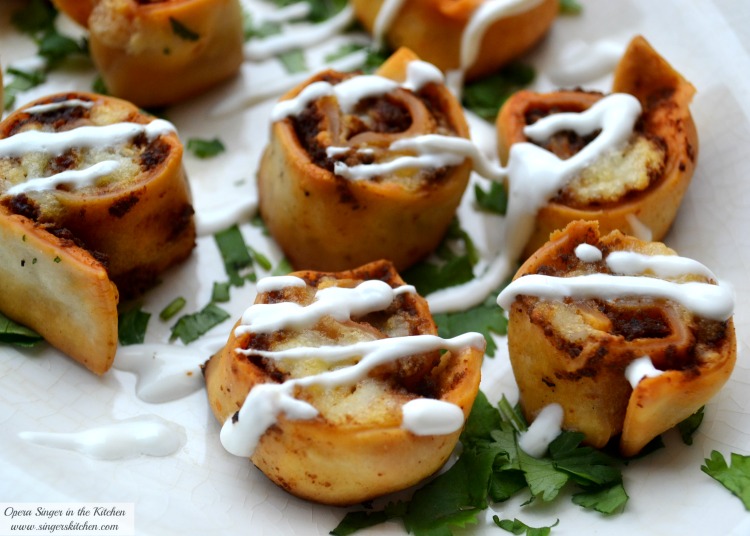 One of the foods I have been trying to use a lot more is beef chorizo and Mexican cheese. Instead of making empanadas, I decided to make little appetizers, perfect for any party, and really, a dish that would be unique to possibly any other option at any party. While chorizo is traditionally pork, Cacique makes a beef chorizo that definitely enticed me and made my dish easy to prepare.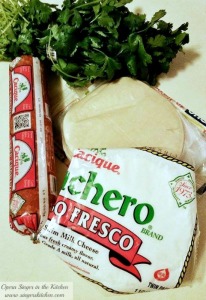 My appetizer was definitely a spin on pinwheels made with white flour tortillas and cream cheese, but mine were made with empanada dough and Cacique Ranchero queso fresco. While I was not quite sure that the queso fresco would melt, I was delighted that it did bring the chorizo and cheese combination together when folded into the empanada dough.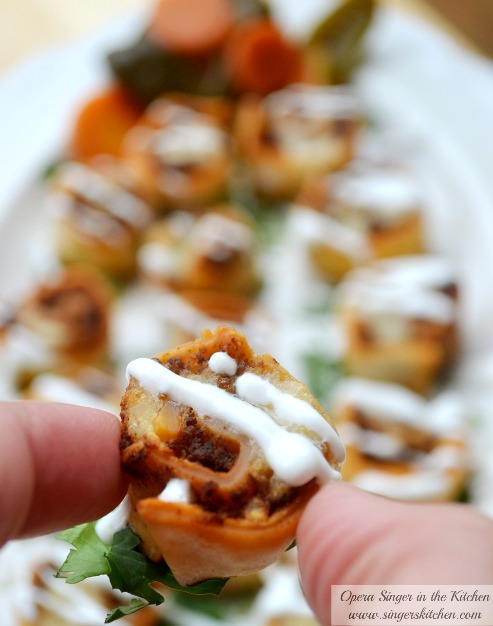 While I like to try my hand at traditional dishes, like mole' or tamales, which are typical foods made during Dia de los Muertos, I like to always create something new and different. While I would like to make something traditional, my time is always limited in the kitchen with two little ones running around, vying for my attention.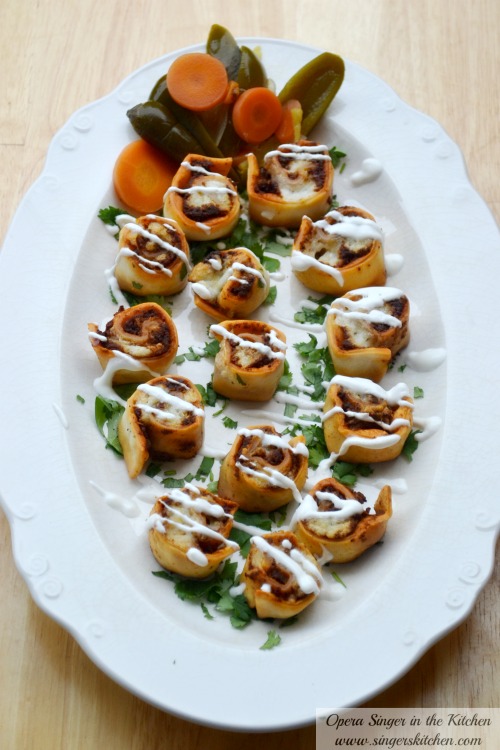 These bites are quick and easy and even more delicious when dipped in Cacique's Crema Mexicana or table cream and tomatillo salsa. I munched on a few with some pickled jalapeños and carrots and boy, did they deliver!
Choriqueso Bites #GoAutentico
Ingredients
20 ounces Cacique beef chorizo ( 2 tubes)
12 ounces Cacique Ranchero queso fresco, crumbled
15-20 small empanadas rounds (like Goya, found in freezer section)
1/2 cup cilantro, chopped
Cacique Crema Mexicana
pickled jalapeños
green tomatillo salsa
Instructions
Preheat oven to 400 degrees.
Thaw the empanada (turnover) dough and bring to room temperature.
Cook the beef chorizo for 10 minutes and slightly cool.
Take one dough disc and spread about 1-2 Tbsp of the cooked beef chorizo over the dough. Place dough on flat surface on counter and sprinkle with 2 Tbsp of crumbled queso fresco (cheese).
Roll the dough like a fruit roll-up then cut across the roll, slices about a 1/2 inch thick, making a pinwheel.
Place the slices on a lined baking sheet. Repeat process with the rest of the empanada dough discs.
The pinwheels need to be 1 inch apart from each other.
Cook in oven for 10 minutes. Remove from oven and serve warm.
Sprinkle with chopped cilantro.
Drizzle with Mexican Crema or serve on the side with some green tomatillo sauce.
https://singerskitchen.com/2014/10/cacique-choriqueso-bites.html/
Related