This is a sponsored through Mamavation and Earth Footwear. I received a pair of shoes to facilitate my review but all opinions and thoughts are my own.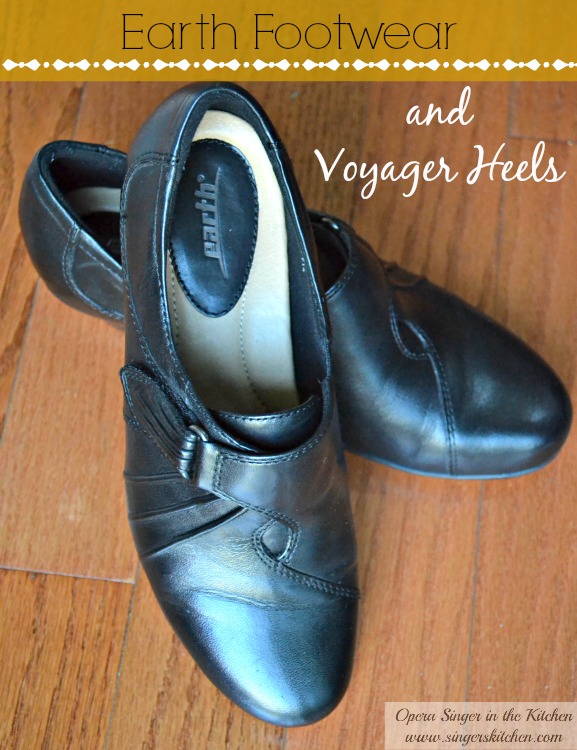 Not many people know that I have flat-feet and that finding the right shoe for any event or every day use can sometimes be a big feat.  While my husband likes me to wear heels, I have not been able to wear heels since having my first daughter. My ankles are weak and I have even twisted my ankle from not having the best supportive shoes.
My go-to outfits to mom's night out or even to church usually consist of a black pants or skirt. Depending on the event, flat shoes don't always work well but a shoe with a small heel that could work with a casual or semi-elegant outfit would be ideal.  When I find shoes or get the opportunity to shop, the shoes stay in my closet for a long time, so it is important to have  something lasting and of good quality.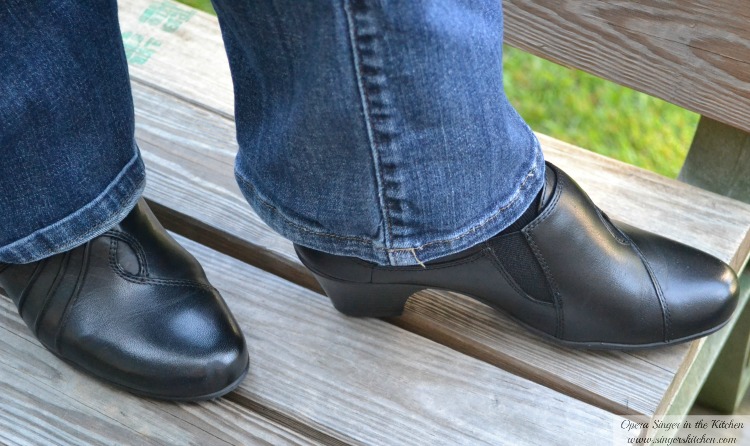 Womens Shoes that Last
Earth Footwear came to my doorstep and at the perfect time since my last black shoes had started ripping after wearing them for 8 years.  I started planning how I would wear the shoes to convince me that I had a new pair of stylish shoes. This pair of shoes belong to a modern collection of smartly styled casual footwear that combine a contemporary styling with all-day comfort.
The style shoe I received is called the Voyager and is part of the Fall/Winter 2014 Earth Collection. The shoes range at $85 to $200, with the majority of the collection under $100.  Each shoe features a cushioned footbed for all day comfort with a padded heal area to displace shock, a reinforced arch support to stabilize the foot, and multi-density latex cushioning layer for extra support.  It combines contemporary comfort, style and everyday value.
The Voyager
I have never been one for shoe inserts so when I felt the latex cushioning layer inside the shoes, I was smitten. Even though I have been told to wear arch supports, for my flat feet, I have really never been consistent in wearing any because they have usually been uncomfortable. My goal has always been to find a well-made shoe that including the most comfort, even for when I am running after my children.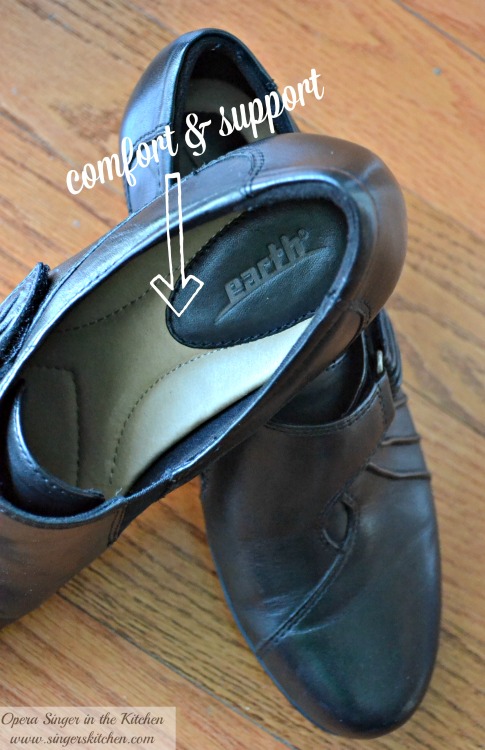 The  Voyager style has elegant leatherwork details and can be dressed up or down for any occasion.  I have to say, that this shoe looked very close to the previous pair I had in my closet so I was glad that I did not have to make any modifications to my attire or styling. A little more about the shoe:
The shoe has premium burnished leather upper with glove-soft leather lining

The shoe has an exclusive comfort footbed to cushions the foot from heel to toe

My favorite is the cushioned arch support for all-day comfort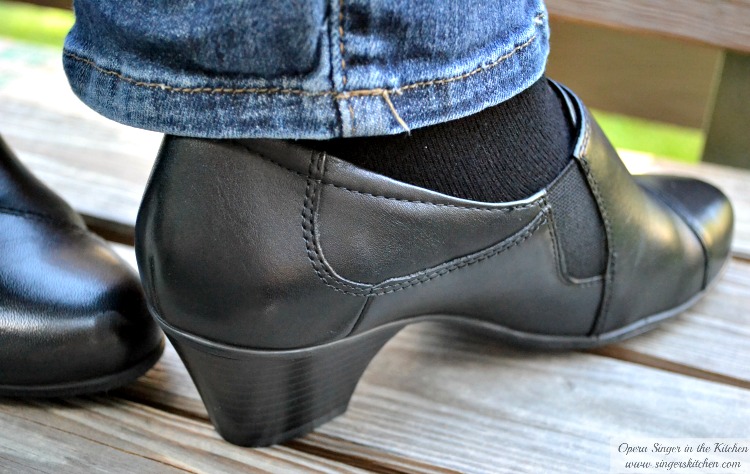 Fridays are my day to work outside the house so I wore a nice black top with jeans and wore these shoes with some black dress socks. I felt casual but semi-dressed up especially with the shoes added to the mix. I officially have a pair of shoes that fit the modern dress casual style for every day use.
The hardest thing for me will be not to order the same pair in another color. The good fact is that there are 25 other heel styles to choose from to add to my small shoe collection. When I purchase shoes, it is one of the most important purchases because my feet require the best comfort and ankle stability.

Want to know more about Earth Footwear?Sign up to get their newsletter. They offer free shipping and returns too! Check them out on Facebook, Twitter, and Pinterest for deals, offers, updates and more.
Related