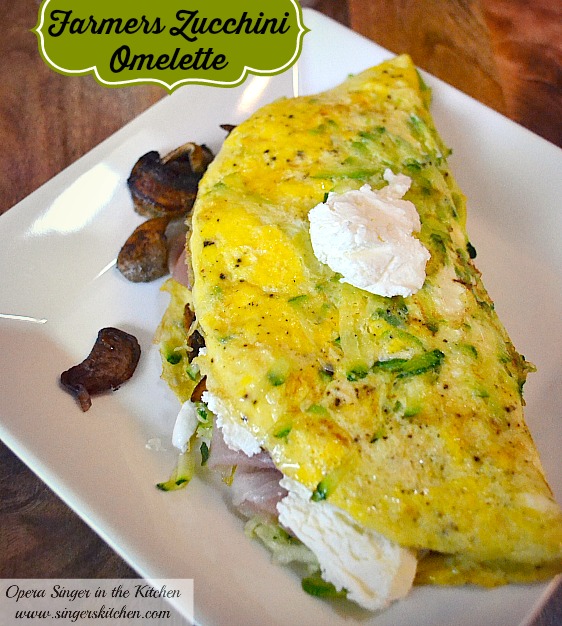 One of my favorite meals to enjoy for breakfast is a good and hearty omelette. We at least try to enjoy one once a week and now that my husband knows how to make them, I do not always have to make them myself! An omelette is a labor of love, one that requires patience in order to get a fluffy gourmet breakfast.
While I usually never have a recipe for anything I make, I always wonder how these creations come together but I can only thank my mother for cooking a variety of unique dishes and both my grandmothers for their gifts of cooking. We can easily get into the same slump morning after morning, eating the same foods, but there is always an option for something new and creative in the kitchen.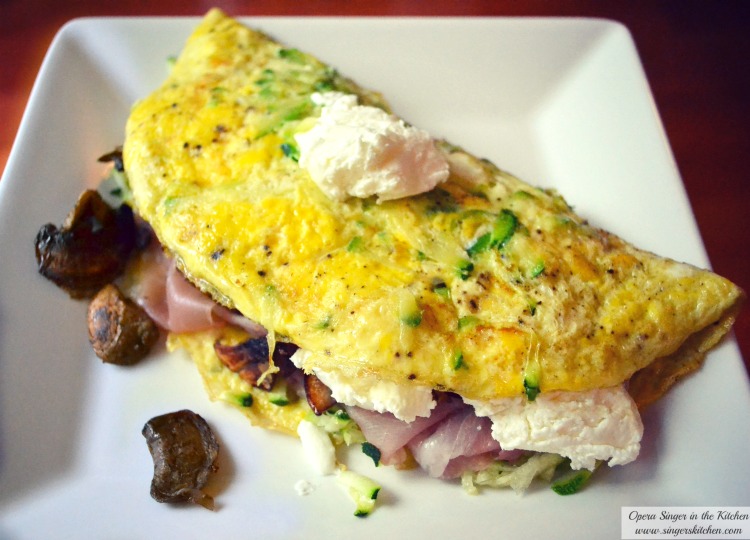 Here are few ingredients I always want to have on hand:
goat cheese
prosciutto
zucchini
mushrooms
butter
Since moving to Philadelphia and attending the Kennett Square Mushroom Festival, I have been using mushrooms a lot more. I actually eat them more than my husband and have to take breaks, but they are so delicious just cooked in butter and garlic. I find that portabella, baby portabella mushrooms, and white button mushrooms are even heartier when added to omelettes.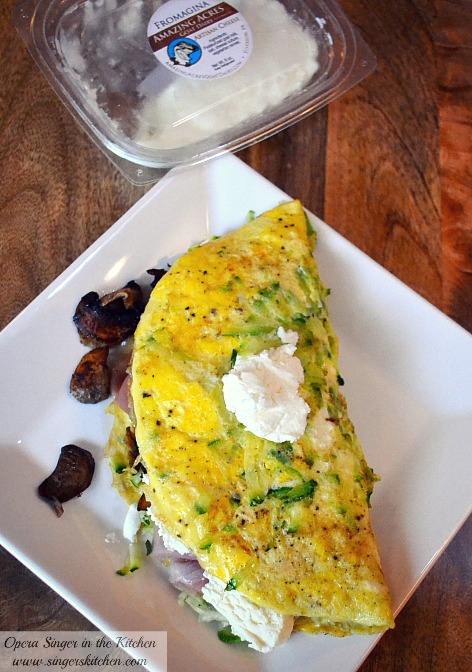 As I cooked the omelette, using only 2 eggs and a little water, I shredded some raw zucchini on the raw egg side. Once the other side was cooked, I flipped the omelette and the zucchini cooked. I then simply added the cooked mushrooms, a few slices of prosciutto, a few dollops of goat cheese and voila, my omelette was finished. It was the most filling breakfast I had and have now come to enjoy at least once a week.
What are your favorite ingredients to add to an omelette?
Farmers Zucchini Omelette
Prep Time: 10 minutes
Cook Time: 20 minutes
Total Time: 30 minutes
Ingredients
4 eggs
4 Tbsp water
4 Tbsp butter, salted
1/2 cup zucchini, shredded
1/2 cup soft goat cheese
8 prosciutto slices
1 1/2 cups white button mushrooms, sliced
2 Tbsp butter
Instructions
Mushrooms!

Heat a large skillet on medium heat and melt 2 Tbsp butter.
Add sliced mushrooms, salt and pepper to taste. Cook for 10 minutes and set aside.

Omelette!

Heat another 2 tbsp of butter in nonstick skillet on medium heat .
Whisk 2 eggs in a medium bowl and add 2 Tbsp water. Add a pinch of salt and pepper.
Pour egg mixture on skillet and cook for 5-7 minutes.
sprinkle 1/4 cup of zucchini over the egg as the omelette is cooking.
The egg mixture will start expanding.
Flip the omelette and cook for another 3-5 minutes and add 1/4 cup goat cheese on half the omelette, 4 prosciutto slices, and half the mushrooms and fold over.
Repeat with the rest of the ingredients. Serve.
https://singerskitchen.com/2014/10/farmers-zucchini-omelette.html/
Related