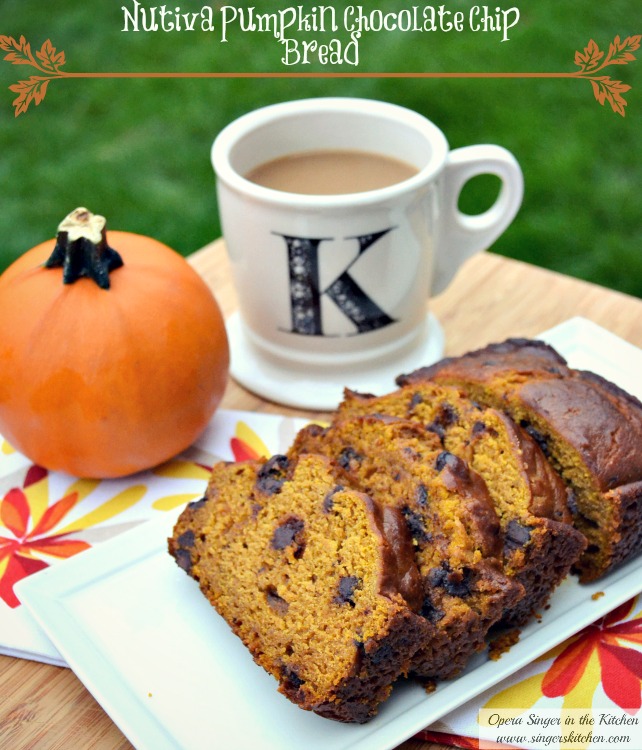 Last week I shared with many that I would possibly make pumpkin cinnamon rolls but those things changed when I decided to bring my kids into the kitchen almost 2 hours before bedtime. During the day, we keep a pretty busy schedule either running errands or keeping busy with kids activities. Baking and cooking is not usually one activity that happens although I have been thinking of making it an event once or twice a week.
We finished dinner one evening and my oldest daughter looks over at me and asks me if she can have some cake. Well, one would think we were always having some sort of birthday party  because my daughter is always asking for cake. Even more now, since her birthday is in 3 weeks! She has asked for a double chocolate cake. Chocolate cake with chocolate frosting. Yes. This is coming from an almost 3 year-old girl. Well, I guess if you had to start early she is starting at a good pace.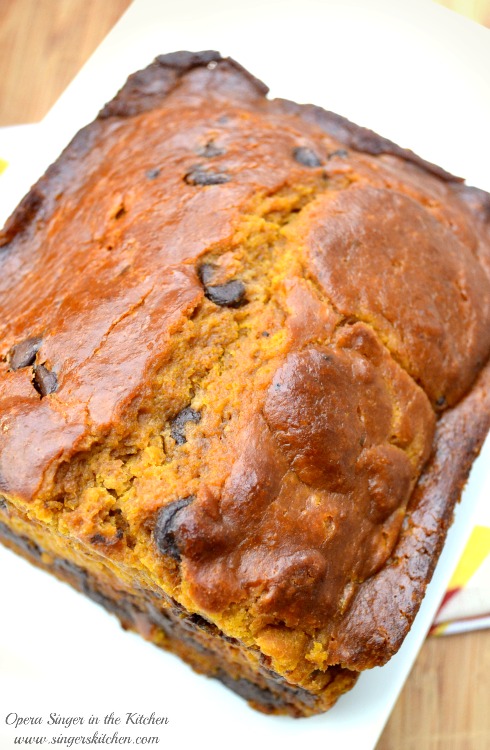 When I came back with an answer for my daughter I told her we did not have cake to eat for dessert but we could make a pumpkin bread  for our play date the next morning. She insisted it be chocolate bread but then I compromised and said it would be a pumpkin bread with chocolate chips. That seemed to be intriguing enough for her so we headed into the kitchen.
Many might think me pretty crazy taking two kids under the age of 3 to help me bake, but I figure that if I need to bake, cook and the girls like food and like to watch, why not invite them into the kitchen? I placed my daughter on the counter and my 21-month old watched from a stool where she could peek and help.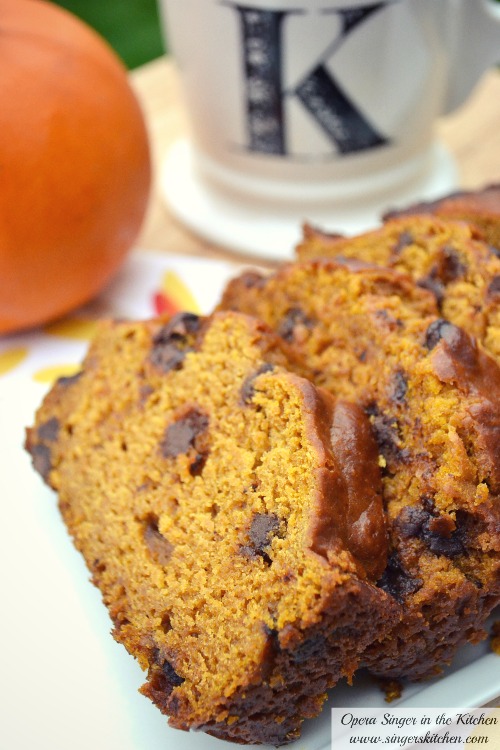 The great thing about this pumpkin recipe is that there is minimal mess. It is contained between two bowls and placed in three loaf pans. When I was looking for a pumpkin bread recipe I realized I had not made one with coconut oil. The common concern or complaint in my home is that the baked breads always come out too dry so I made it a point to make sure this pumpkin bread recipe would come out nice and moist.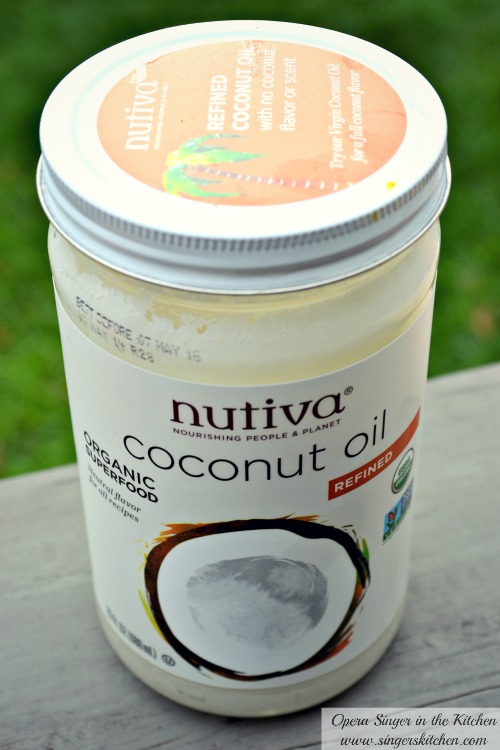 Several weeks back I received some Nutiva products in the mail, since I was not able to attend the Natural Expo East in Maryland, and I was real excited to put some to the test.  I used the coconut oil they sent and I bought some coconut sugar to go with the coconut theme. I know I had been making some sugar free recipes, but I wanted to see how this bread would come out with Nutiva products especially since I have been wanting to test their product quality.
The coconut oil had no coconut odor but was nice and creamy while the coconut sugar smelled like caramel. I know that coconut sugar is lower on the glycemic chart, so the body would not cause a blood sugar spike, and I also knew that coconut sugar has a lot of nutrients like potassium and B vitamins, so I was happy to use this for my family. This bread is moist because of the combination use of cake flour, pumpkin and the coconut oil. My husband raved about the bread and claimed it one of the best breads I have made. Excellent!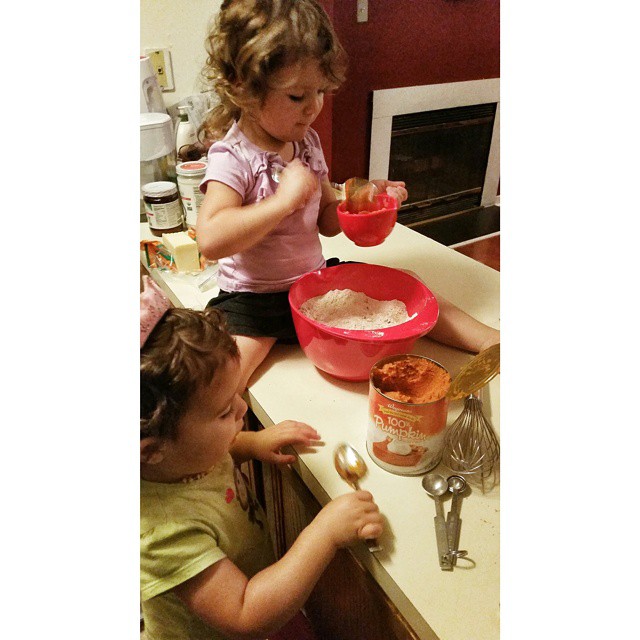 Back to the kitchen then. My girls loved making the bread together. My 21-month old cracked eggs into a bowl, with some help and then I realized this was the youngest I had ever had kids in my kitchen. Even my oldest was never in the kitchen this early in life. I was happy that my girls were happy to help. They stirred and watched and even though they wanted to eat the batter I told them they would have to wait until the next morning to try it. No complaints. It truly was the best way to end the evening because we read a story, brushed teeth and I tucked them into bed for the night. It was actually fun to be in the kitchen later in the evening with my girls and I now knew that I could plan something differently with them during the week. LOVE!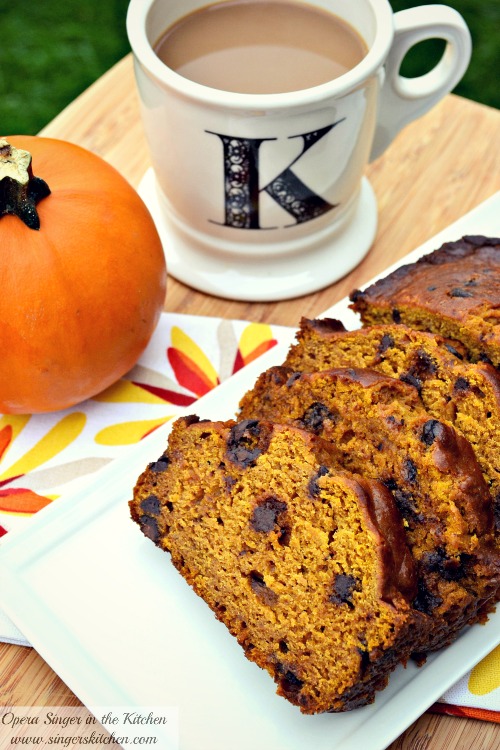 What is your favorite way to spend the evening with your family?
Moist Pumpkin Chocolate Chip Bread
Prep Time: 10 minutes
Cook Time: 1 hour
Total Time: 1 hour, 10 minutes
Ingredients
3 1/4 cups cake flour
3 cups Nutiva coconut sugar
2 teaspoons baking soda
1 1/2 teaspoons salt
2 teaspoons pumpkin pie spice
2 cups solid pack pumpkin puree
2/3 cup water
1 cup Nutiva coconut oil
4 eggs
1 cup chocolate chips
Instructions
Preheat oven to 350 degrees F
Grease and flour three 8 x 4.5 inch pans.
Measure flour, coconut sugar, baking soda, salt, and spice into a large bowl. Stir to blend.
Add pumpkin, water, coconut oil, eggs, and chocolate chips. Beat until well combined.
Pour batter into prepared pans.
Bake for approximately 1 hour. (Check bread at the 50 min mark to double check)
https://singerskitchen.com/2014/10/nutiva-pumpkin-chocolate-chip-bread.html/
Related