This shop is part of a social shopper marketing insight campaign with
Pollinate Media Group®
and
Pure Via®
, but all my opinions are my own. #pmedia #PureViaSweet
http://my-disclosur.es/OBsstV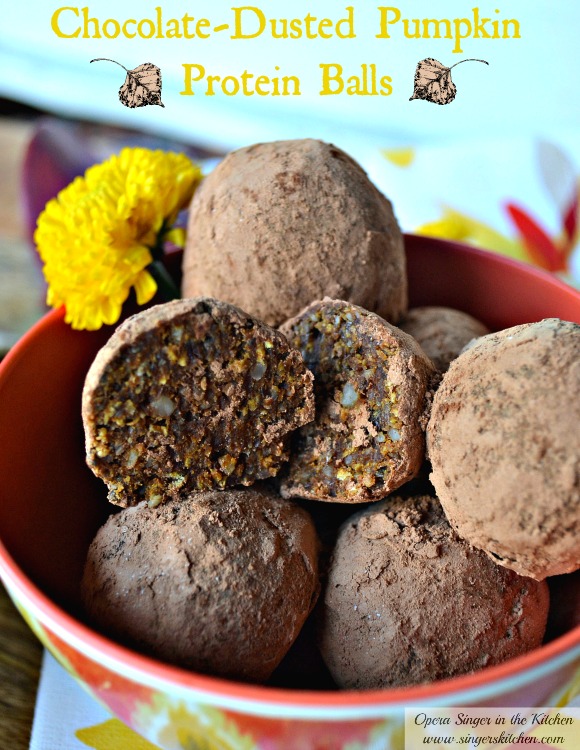 One thing that I am trying to master is planning meals for our family. Even though we have only been able to successfully stick to it for 2 weeks, I am very confident that I can make it work for our busy family. There was one point where I thought that planning the main meal of the day a few hours before dinner time was exciting but I have come to terms that it is just way to stressful. Busy moms are always taking care of others before themselves but a good way to make sure I am well-nourished is keeping snacks with me all the time.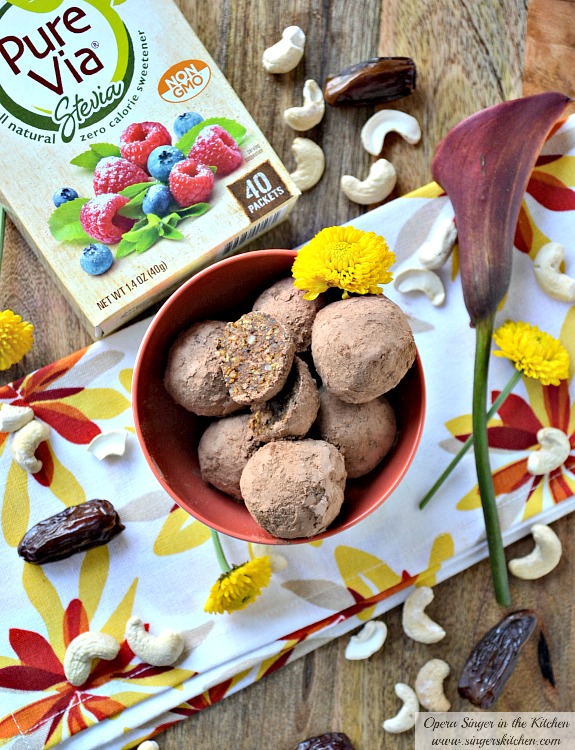 In the mornings, I usually make lunch for my husband and if I know I am going out to the park or to some play date, I go ahead and make something for my girls. I usually wait to make my meal for some reason, or because I simply do not eat peanut butter sandwiches. Either way, it is usually just easier to grab some nuts, dried fruits, my leftover coffee and a piece of cheese. It is probably not as exciting but it does the trick usually.
When I brainstormed about different snacks I could prepare for myself and even for my girls, I decided to make some protein balls that would be tasty, seasonal, and even a nice little decadence for a mid-morning snack or even for the afternoon slump. My girls are always asking for snacks so I knew that since they liked nuts, dried fruits, and chocolate that these protein bites would be ideal for them.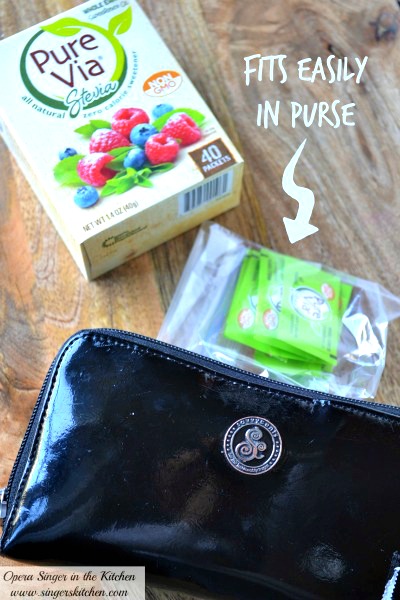 While my growing girls do not have to worry about calorie intake, I have to make sure that I am eating the right foods for the calories. When I shopped at Walmart, I found Pure Via packets, a natural alternative for sugar and an artificial sweetener made from the pure, sweet extract of the stevia leaf.  I quickly learned that packing a snack bag filled with stevia packets  in my purse made it easier for me to reduce my calorie intake.  I ordered simple coffee or tea drinks and sweetened them with the ZERO calorie Pure Via packets.  Using my own healthy alternative made me feel empowered, allowing to make my own healthy decisions.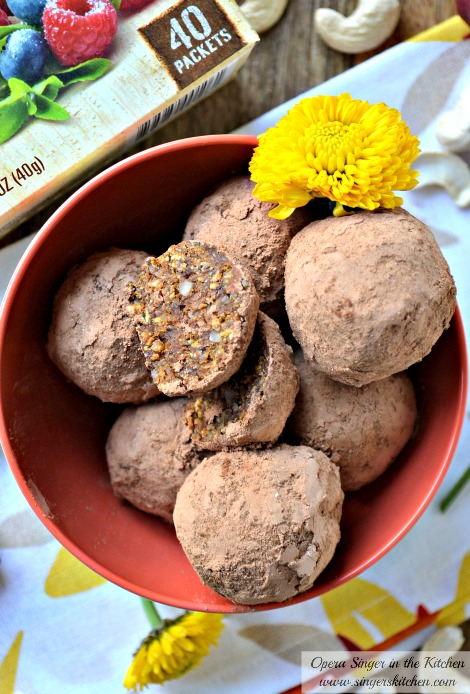 When I made the Chocolate-Covered Pumpkin Protein Balls I knew that everyone was going to have one or two components of the recipe they would love. Now this busy on-the-go mom had a nice indulgence and snack with no guilt.  You can substitute your own choices by finding Pure Via Packets at your local Walmart. Shop like a pro and print the $0.55 coupon for one Pure Via® Non-GMO, All Natural, Zero Calorie 40 Ct. Packets while supplies last.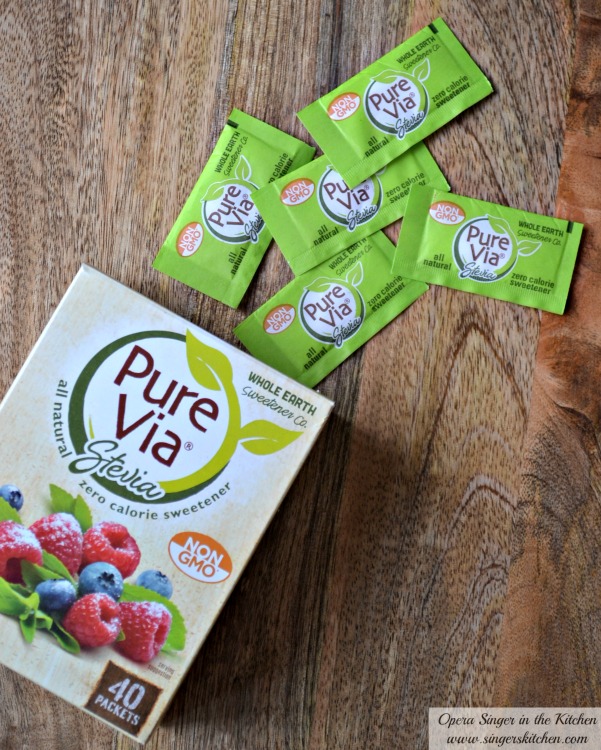 Now you know I like all kinds of music so make sure you also take advantage of downloading a free song AND cookbook / songbook download by Jewel at http://purevia.com/Jewel-Tunes/ .
Chocolate-Dusted Pumpkin Protein Balls
Ingredients
Pumpkin Protein Balls

1/2 cup pumpkin puree
1 cup oats
2 Tablespoons cocoa
1 1/2 cups raw cashews
4 Tablespoons flax seed meal
2 Tablespoons chia seeds
8 Medjool dates
2 Pure Via stevia packets

Chocolate Dust

3 Tablespoons cocoa
2 teaspoon ground cinnamon
1 Pure Via stevia packet
Instructions
Pumpkin Protein Balls

Place all ingredients in a food processor and process until the mixture is a little coarse but it resembles a dough. Spoon a little over a Tablespoon and roll into a ball. Repeat until there are a dozen and a half.

Chocolate Dust

In a plastic bag, add the ingredients and shake well. Add each protein ball into the bag and gently shake until the ball is covered with chocolate. Refrigerate until ready to eat or take 2 for a snack.
https://singerskitchen.com/2014/11/chocolate-dusted-pumpkin-protein-balls.html/
Related