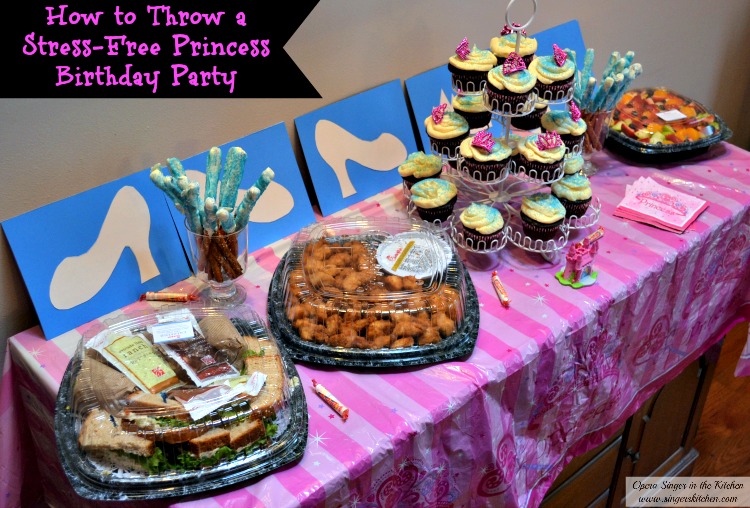 Since having kids I never realized that planning a little person's party requires a lot of planning and mental strength.  I've hosted parties before for friends but somehow, holding parties for toddlers is a whole different plain. Do not get me wrong, I love my kids, it is just a whole different experience, making sure little kids are having a good time.
As a work-at-home mother, I knew that my party planning was going to be personally challenging in the following categories:
Staying within budget

Sending invitations on time

Stress level
Now that we have been keeping a successful budget for a whole year, I knew that overspending for my daughter's party would be a big challenge.  As I visited several stores, I kept on seeing princess gifts and accessories that I wanted to purchase left and right, but I made sure to restrain myself. I made lists and prioritized what was most important for my daughter's birthday. Here is how I managed to keep my stress-level at a healthy state: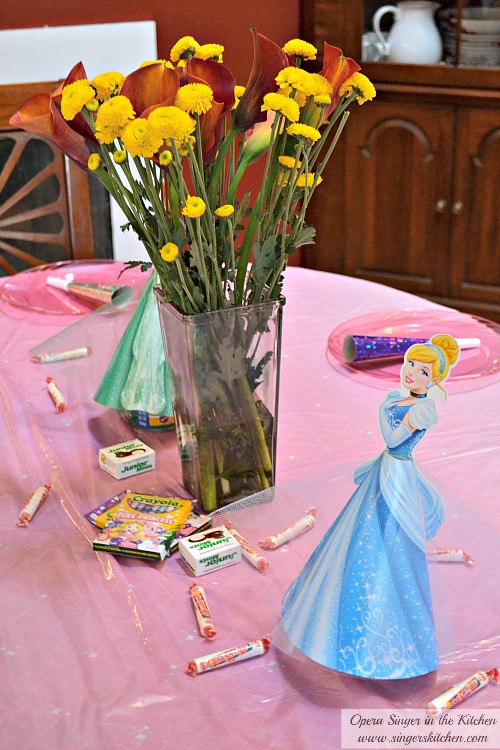 1. Send Evites instead of mailing invitations.  Since I hardly ever get to the post office, the easiest way for me to send invites was through email. I asked for everyone's email addresses and it allowed me to send reminders for guests. It was so easy. I even decided to print out ONE invitation to keep as a memory of my daughter's third birthday party.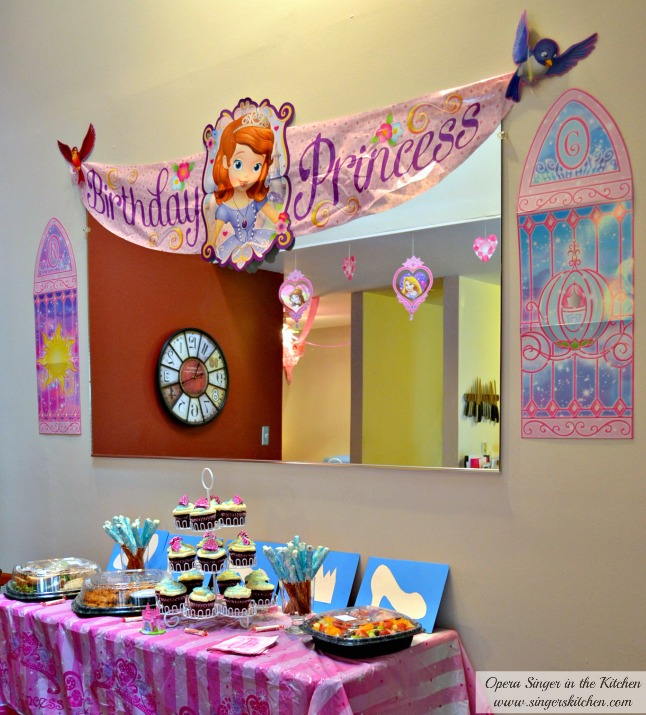 2. Buy secondhand party decorations. This might sound really cheap, but I am part of a great group of women on Facebook, who sell all kinds of items. All I have to do is ask if anyone is selling specific products and it is amazing the responses I received. I was able to buy $20 of Hallmark Princess decorations for several rooms and even tablecloths and table decorations that was probably worth $50 of not a little more. What a savings.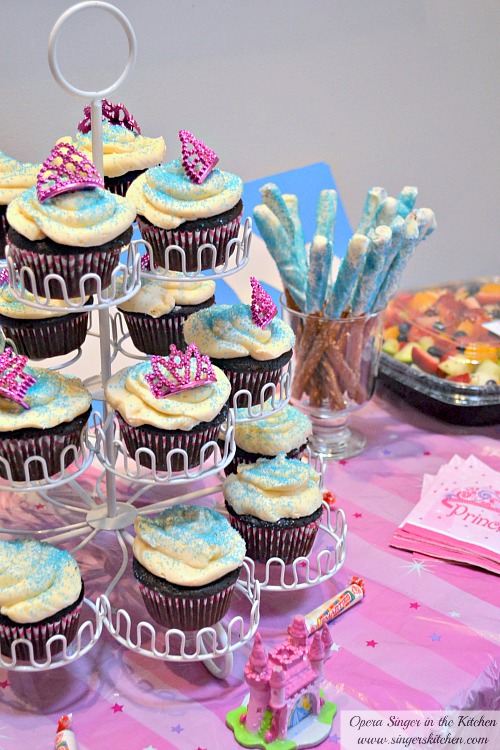 3. Look to Pinterest for pinspiration or inspiration. While we all know that Pinterest can be a worm hole for sucking time, I made sure I had a few ideas in mind before I scrolled through hours of ideas. I tend to get overwhelmed with options. I looked for the following:
Princess desserts and snacks

I found a wonderful recipe or tutorial for creating wands out of pretzel rods, white chocolate, and sprinkles. It was a bigger hit than the actual birthday cupcakes! The cupcakes were my own creation, but I was able to top each cupcake with 16 pink mini crowns that I found in the dollar section of Target. The crowns could then be recycled to be actually used as crowns on a girl's hair. My girls love it!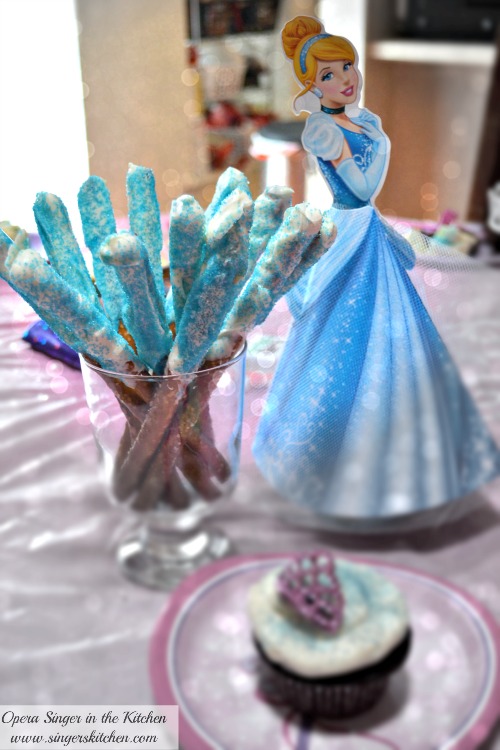 Princess coloring pages

The amount of princess coloring pages is massive.  Since my daughter is currently into Cinderella, I pinned a 10-12 pages to print later.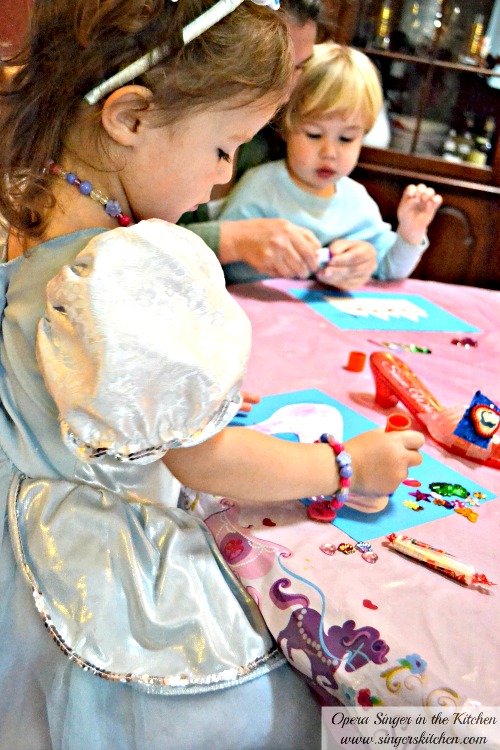 Princess crafts
Since I made my list, I was able to put together a quick craft that was Cinderella-themed using simple cardboard, stencil, glue sticks, and little jewels. It was the simplest craft but so entertaining to see toddler's enjoying their creative side.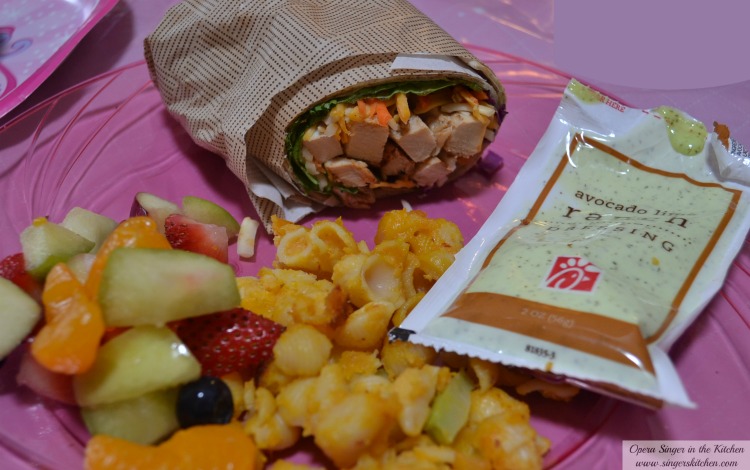 4. Have the food catered or buy prepared food. This might not sound ideal, but for a busy working mother, the last thing I want to do is cook in large quantities. I rather concentrate on the dessert and a side and order from a place I know I can trust. Since my daughter loves Chick-fil-A, we ordered the following for a 6 adults and 6 kids:
A small tray of chicken nuggets with honey mustard

A small tray of chicken wraps and chicken salad sandwiches

A small bowl of fresh fruit salad

ice tea and lemonade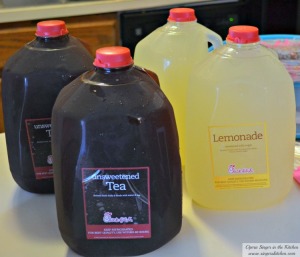 It was the perfect amount of food for everyone and the kids were excited that it was Chick-fil-A too! It is hard to prepare foods that perhaps kids won't eat, so it was definitely SO MUCH easier ordering and just picking up food. The food was warm, fresh, and enjoyed by both the parents and kids alike. The only thing I prepared was a pumpkin mac n' cheese and the double chocolate cupcakes along with the chocolate dipped pretzel wands.
5. Have other people take photos. I tend to micromanage everything, but I finally decided to hand over the camera to several friends and it was nice, because I was not stressing on poses or on missing on a photo opportunity. I actually have different angles and photos I would have never thought of taking.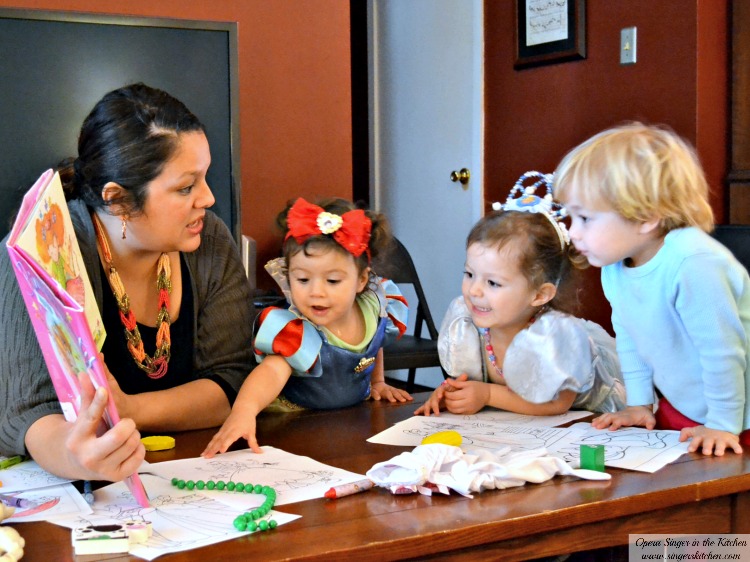 6. Have a schedule for the party activities and festivities. I LOVED knowing what I was going to be doing throughout the party. Toddlers only have so much attention span before things can get a little harried so keeping a schedule of activities keeps the party going. Here is what I did for our princess party:
Lunch

Dancing with waltzes, Cinderella movie soundtrack, Tangled movie soundtrack, etc.

Crafts. The kids decorated a glass slipper and crown silhouette

Story book time. Our library had a pamphlet on princess books available so we checked out a few and read at the party.

Birthday cake eating.

Opening gifts.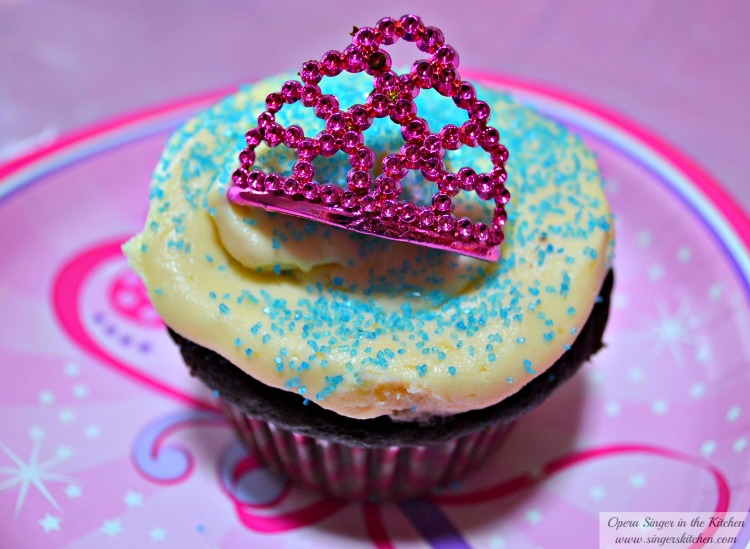 Of course there are many other things that I could have done to keep the stress-level at a minimum, but the biggest thing for me was to relax, pray, and to keep it simple because I know that too much could be overwhelming for the kids and too little could be a recipe for disaster. All in all, we all had a great time and I know it was MY most relaxed party planning I have ever done.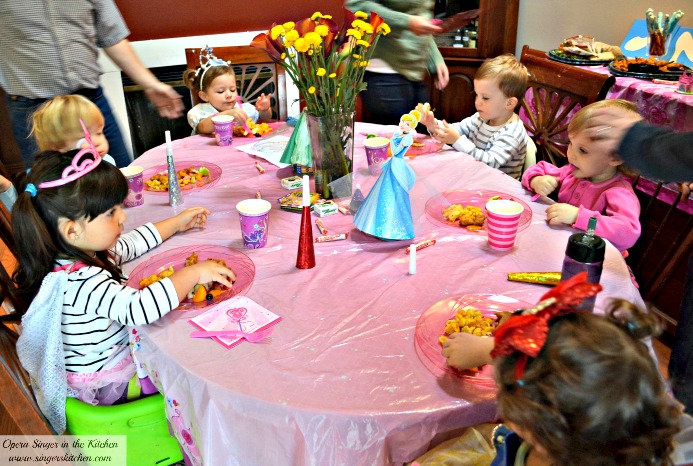 What are things that keep your stress-level at a minimum when it comes to party planning?
Follow Opera Singer in the Kitchen's board Princess Party Ideas and Crafts on Pinterest.
Related