This shop has been compensated by Collective Bias, Inc. and its advertiser. All opinions are mine alone. #CollectiveBias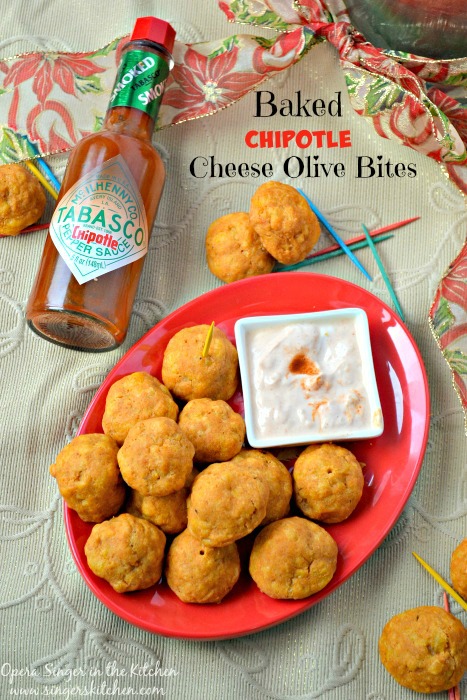 This weekend I spent all my time baking and cooking and my family is not even here yet! This is the first time we are hosting Christmas at our place and perhaps I am already feeling a little excited and nervous. I always want the best and try to plan for the best for my guests, even though they are family. While I somewhat know what I want to prepare for Christmas eve, I am not sure I know what to make for Christmas day. I am always thinking it would be great fun to prepare delicious party food instead of a sit down dinner.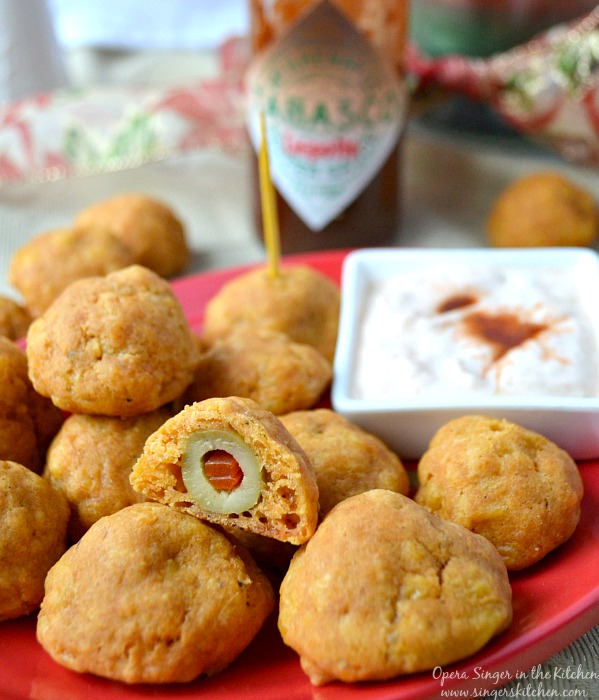 Since both our families have different traditions during the Christmas holidays I decided we would all get a taste of our different traditions under our roof. Usually a nice dinner is prepared for Christmas Day with my in-laws but then we also like attending early Christmas Eve service with my mother so we could then enjoy Christmas dinner. That's a lot of nice dinners is it not?
Sometimes, making a bunch of appetizers with drinks is just as lovely and I thought I would make that for Christmas Day this year. My mother is coming in late on Christmas day, so any food preparations should be minimal. I am all about party food truth be told. There is enough variety that I usually get full on so little. Plus, if you add a nice cocktail in the mix, it is a complete meal!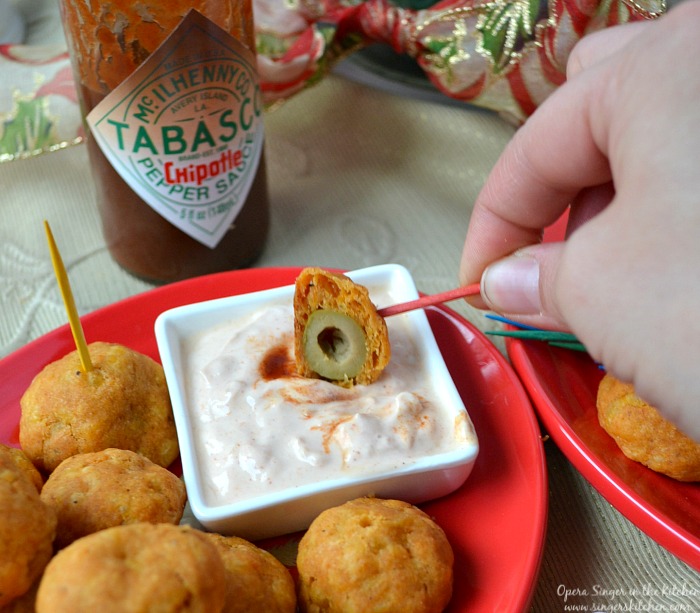 One of the appetizers I thought would be great to include in my menu plan are my Baked Chipotle Cheese Olive Bites. Growing up my mother taught us how to make these bites over the holidays but they were usually made very simply and quickly. I decided to perk up the flavor by adding some Tabasco Chipotle sauce, garlic powder and included an optional dipping sauce to include with my party platter.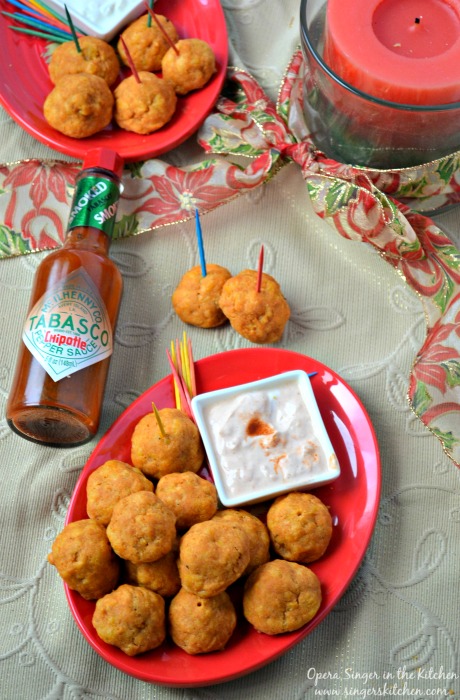 Spicy sauces don't just give spice and heat but also a depth of flavor and color to foods. This is what I enjoyed from the addition of the Tabasco Chipotle sauce which gave each cheese olive bite a smoky flavor with just the perfect amount of heat. It is nice to be able to buy a variety of hot sauces that can give any dish a unique flavor especially when I am shopping at Walmart.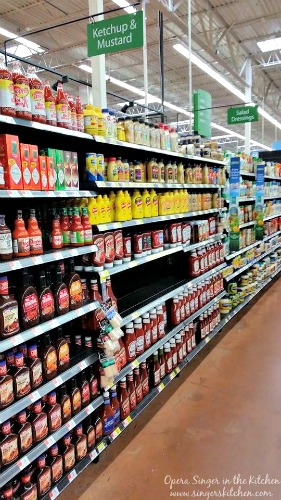 The beauty of this appetizer is that it takes 10 minutes to prepare and 10 minutes to cook. I start by grating extra sharp cheddar cheese, adding about 1/2 cup flour, baking powder, garlic powder, salt and pouring melted butter into the flour mixture. Then 3 Tablespoons of Tabasco Chiptole sauce is added with an additional 2-3 Tablespoons of flour.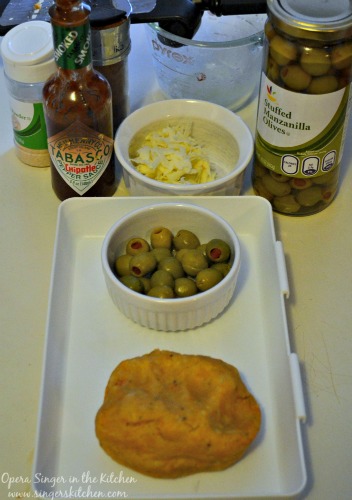 After all the ingredients are mixed, it will appear to be a cheese dough.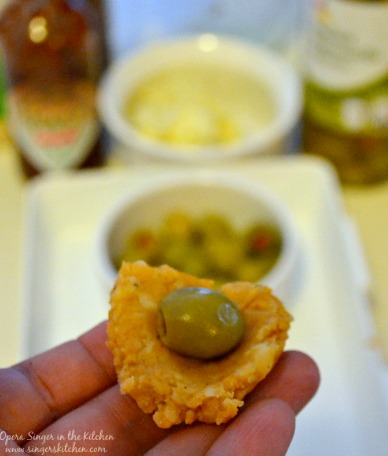 Pinch about 1 Tablespoon of dough and place a drained stuffed green olive in the middle of the flattened dough.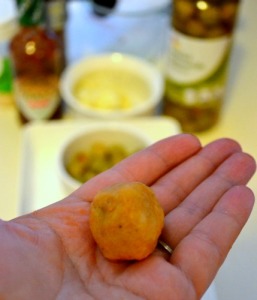 Roll the dough over the olive until it evenly coats the olive.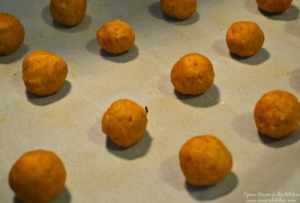 The whole recipe makes 2 dozen and are placed on a cookie sheet and baked at 400 degrees F for 10 minutes. These bites will puff up slightly and will be lightly golden on the bottom of each bite. An optional spicy or non-spicy dip can accompany the bites.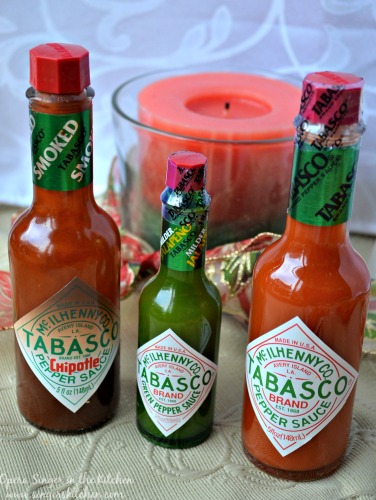 Make sure to keep you eyes open for all the variety of Tabasco sauces available. There is the Original Red version, Green Jalapeño and even a brand new sauce Sriracha Thai Chili sauce. I can't wait to try them in the future. When you get to making your party food, think about adding these Chipotle Baked Cheese Olive Bites for your next party or dinner.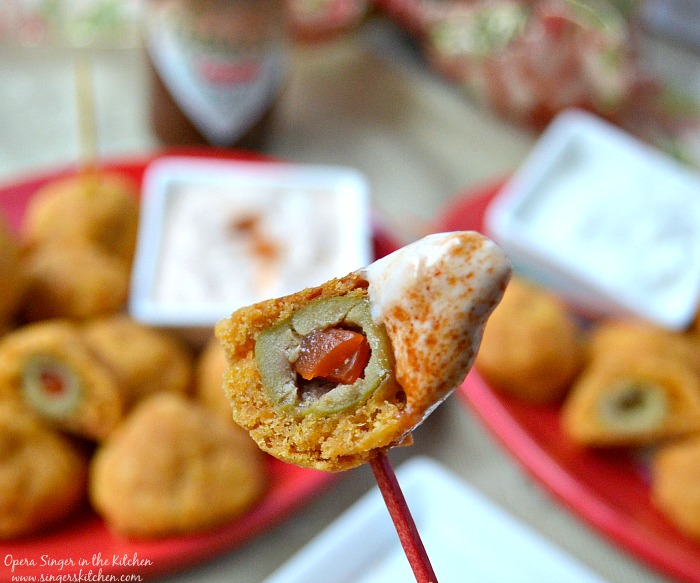 Baked Chipotle Cheese Olive Bites
by Noelle Kelly
Prep Time: 10 minutes
Cook Time: 10-12 minutes
Keywords: bake appetizer vegetarian vegetarian recipes on recipage cheese green olive Christmas
Ingredients (2 dozen)
1 cup extra sharp cheddar cheese, shredded
1/2 cup + 2 Tablespoons flour
1/2 teaspoon baking powder
4 Tablespoons salted butter, melted
1/4 teaspoon salt
1/2 teaspoon garlic powder
3 Tablespoons Tabasco Chipotle sauce
24 stuffed green olives
Dipping sauce
1 cup sour cream
1 garlic clove, minced
1 Tablespoon Tabasco Chipotle sauce
Instructions
In a medium bowl, grate cheddar cheese. Toss in flour, baking powder, garlic powder and mix well. Add the Chipotle sauce to the mix and then add the melted butter. Hand mix until well combine and appear to be a cheese dough.
Pinch 1 Tablespoon of cheese down and lightly flatten. Add one stuffed green olive in the center of the flattened dough and roll dough around olive until completely covered. Repeat process until there are 2 dozen.
Bake at 400 degrees Fahrenheit for 10-12 minutes. They should look golden brown.
Dipping sauce
Mix 1 cup sour cream, 1 garlic clove, and 1 Tablespoon Tabasco Chipotle sauce and mix well.
Related