This shop has been compensated by Collective Bias, Inc. and its advertiser. All opinions are mine alone. #HoneyForHolidays #DonVictor #CollectiveBias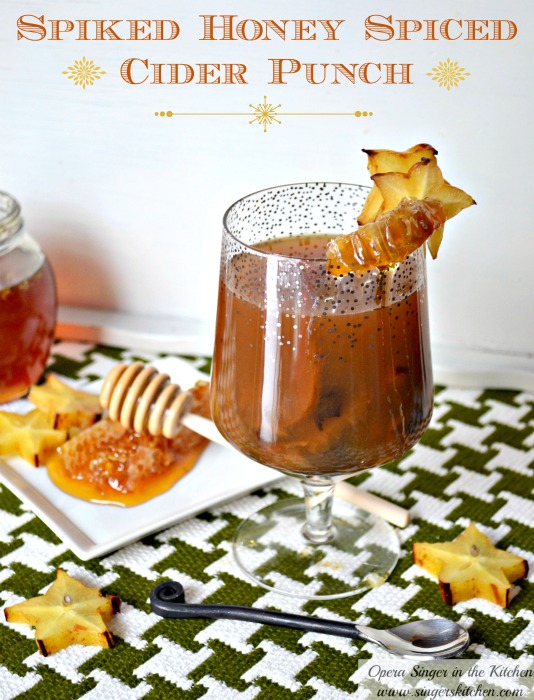 Christmas is quickly approaching and all I can think about is seeing family very soon. This year we are not traveling back home so I get to share a lot of nice recipes from my kitchen with my out of town guests. There is something about cooking and baking when you have more people to share each meal. As I plan my recipes for the holidays, I thought I would put a spin to original recipes I enjoyed growing up like a punch we normally enjoy in Mexico every Christmas, made in the USA, in my own kitchen, with Don Victor honeycomb and honey instead of sugar cane. I cannot wait to call my abuelita to share my recipe with her.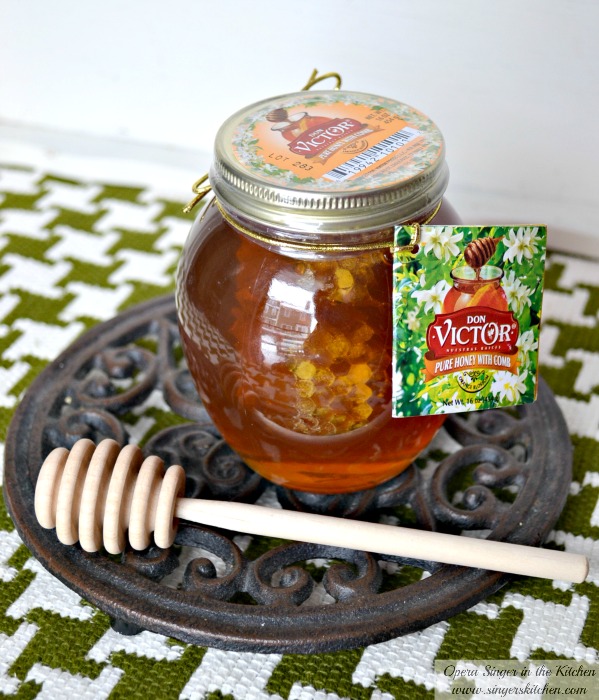 One of the things we like enjoying after a long day in cold weather is a warm drink and sometimes, even spiked with some rum. The warm drink  runs through the body and quickly warms up to recover from the chilly weather. Honey is an easy ingredient to sweeten any beverage, and as I prepared the punch for my family, I knew that a right set of spices, fruits and sweetener would make for a unique dessert drink and treat for even my girls.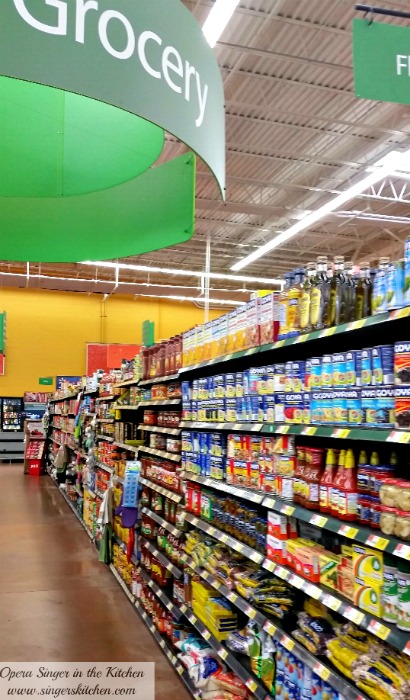 As I gathered all my ingredients, it was easy to find what I needed in the Hispanic aisle at Walmart. It is pretty amazing the array of products available including Don Victor Honey. This honey was nice and thick and included the honeycomb in each honey container. It had been a long time since I chewed any honey comb but I had always heard of it's health benefits, like aiding in headaches and allergies.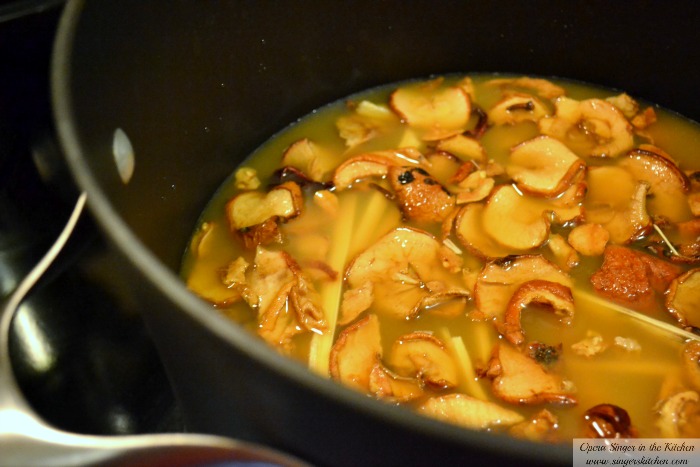 Another excuse to make this spiced punch is because it naturally makes your home smell delicious. Simmer apples, spices, and fruit in a pot for an amazing aroma and the beauty of the punch and flavors will make this a regular favorite. I learned, originally from my grandmother's recipe, that fruit is added to the punch for added depth and is served to visitors with a spoon to eat after drinking the punch. I enjoy drinking the beverage hot and cold and is easy to consume.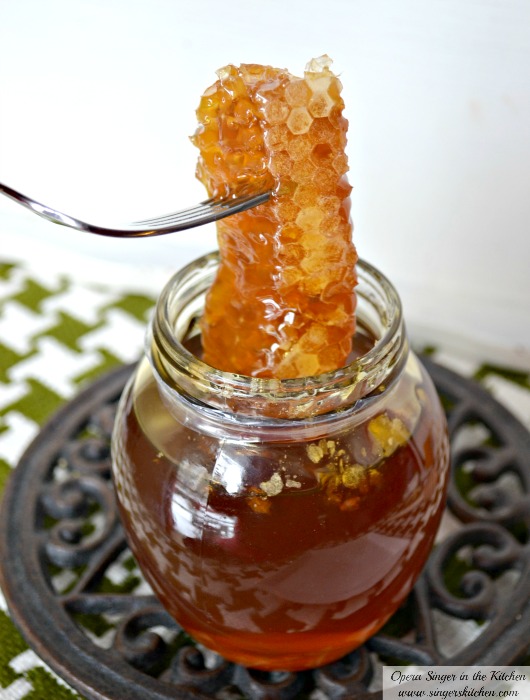 As I created this new recipe I kept imagining what sort of memories I would leave for my girls as the holidays are always a time to celebrate and share food and drink together.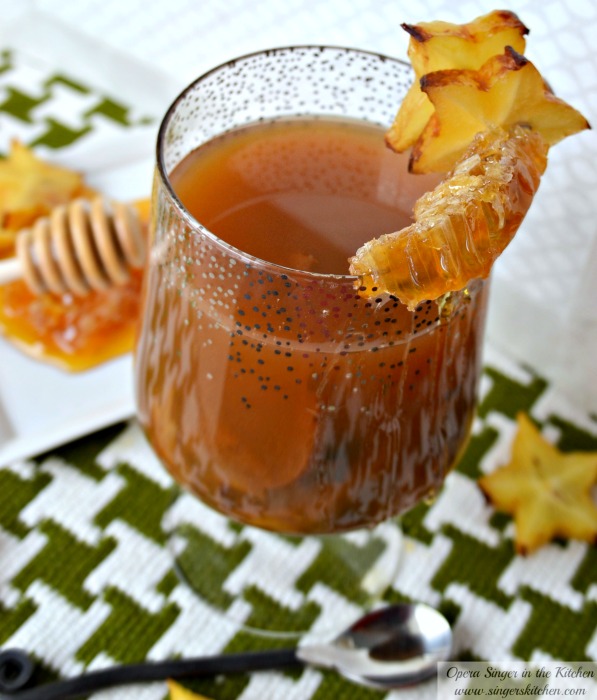 Spiked Honey Spiced Cider Punch
by Noelle Kelly
Prep Time: 15 minutes
Cook Time: 60 minutes
Keywords: boil beverage apples dried fruit winter in-season
Ingredients (12 cups)
8 cups water
4 cups black tea
4 cups apple cider
3/4 cup dried apples, chopped
1/2 cup prunes, chopped
1/2 cup dried pineapple, unsweetened and chopped
1/2 cup dried guava fruit, dried
1/2 cup star fruit, chopped
2/3 cup Don Victor honey
1/2 cup hibiscus flowers
10 cloves
3 cinnamon sticks
Spiced rum
star fruit for garnish
honeycomb for garnish
Instructions
In a sachet or large cheesecloth, add the cloves, cinnamon sticks, and hibiscus flowers.
Add the water, black tea, apple cider and add the chopped fruit to a large pot. Add the spice sachet to the pot and place on medium heat. Allow the punch to boil for 20 minutes and then decrease heat to medium and allow the punch to simmer for 30 minutes. Remove cheesecloth.
Allow the punch to cool for a 15 minutes before serving 1-cup portions. Ladle some of the fruit into each cup and pour punch into each cup. For those who want it, add 2-ounces of spiced rum to each serving.
Garnish with 2 slices of star fruit and add an inch of honeycomb to the rim or drop into the punch. It adds an additional sweetness and health benefits by chewing the honeycomb.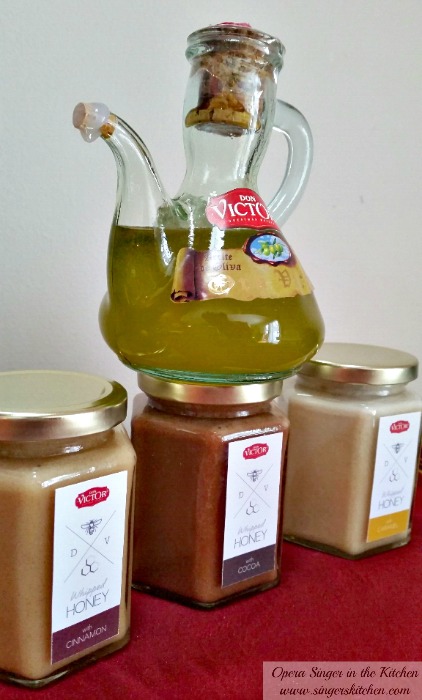 Don Victor honey provides premium quality and superior taste and I really enjoyed how it brought this seasonal punch a natural sweetness along with the dried fruits. I also had a chance to try some whipped honeys that include cocoa, cinnamon and caramel that go great on toast as well as some Spanish extra virgin olive oil that was excellent on fresh tomato.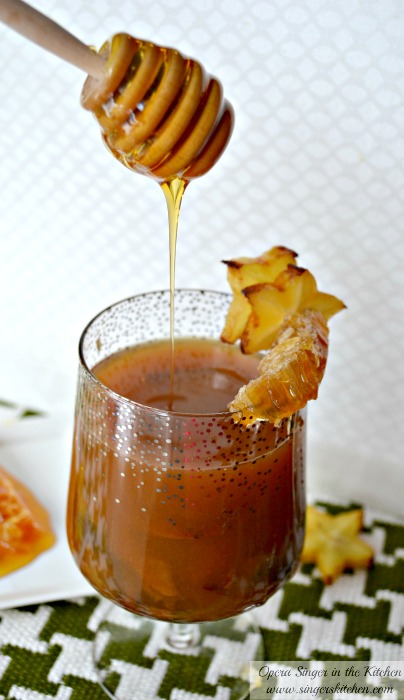 I hope this season our hot OR cold punch will be a new tradition for families all over.
Related