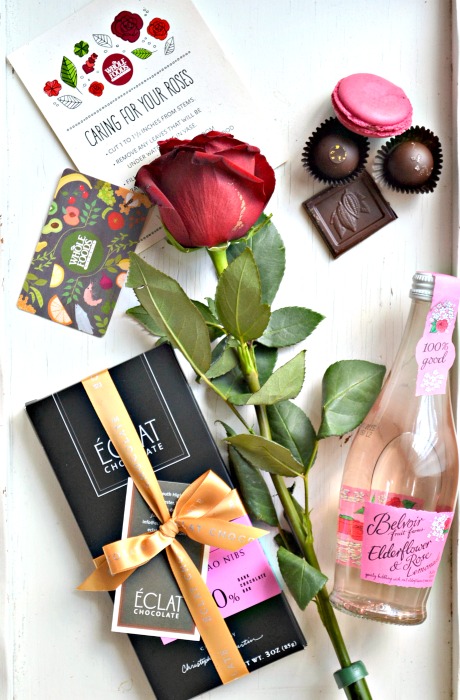 Valentine's Day is around the corner and planning always seems to get away with the two of us. Since neither of us have family around we know we have to plan ahead to celebrate such a special day. This year I asked my husband what he wanted to do and we decided to keep it laid back and stay home. Sound boring? Not at all! We will be cooking for each other and watching something special or even play a game or two, since we do not get to do that often.
Some of the meal planning has already come about and it looks like my husband will be cooking steaks for the two of us this year in a TOTALLY new way. Before I get to that process, I believe we will start with an appetizer. Since it IS Valentine's we will splurge a little on calories and try something new. Cabot cheese has a delightful recipe for a Warm Cheddar, Ale and Bacon Dip that sounds out of this world. The recipe makes about 3 cups, so I'm planning to halve the recipe. Does it not sound amazing?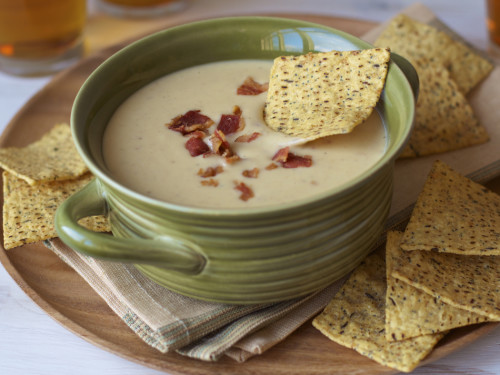 I will probably require my steak to be more medium well, since I am pregnant, he is going to be making his steak using the reverse sear method. Anyone heard of this? This method uses a slow cooking of the steak starting in the oven FIRST and then searing quickly on a cast iron creating a perfect crusty sear on the outside and a perfect medium rare steak on the inside. Here is a little demonstration:
What do you think about that? My husband is really excited and I am excited for him as well. To accompany this delicious slab of goodness, I plan to make grilled asparagus with some scalloped potatoes, a delicious dish my mother made while we were growing up. I will make sure to share that recipe with you.
The best part is the dessert! Giada has an amazing dessert we tried 3 years ago that we have now made twice and I can only say that we must have it again and it is SO perfect for Valentine's. Here is the recipe: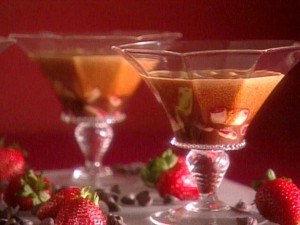 Want to see other ideas and recipes for Valentine's Day? Here is a board I have on Pinterest:
Follow Opera Singer in the Kitchen's board Valentine's Day on Pinterest.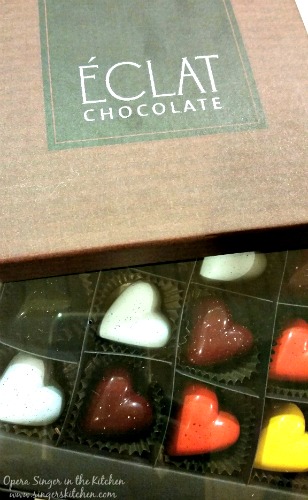 Some other ideas I plan on incorporating I learned at a Whole Foods sneak preview last week. While we sampled some awesome chocolate and snacks, I learned about a local chocolate store in our area called Éclat Chocolate in the West Chester area. We were introduced to three different chocolate offerings and each were paired with a local beer. I took them home to have my hubby taste them together, and boy did he like to pairing.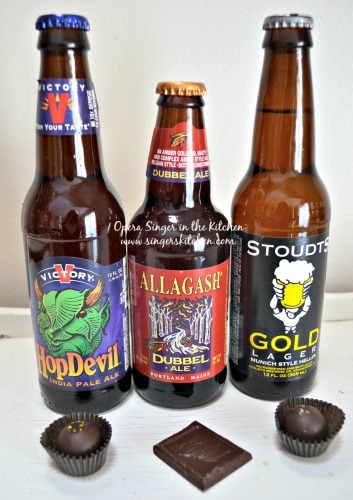 While I was able to enjoy the chocolate as well, it was nice to know and learn that chocolate and beer can be easily paired together! I also learned a little more about roses and the meaning about the color of each rose and how Whole Foods runs a program called the Whole Trade Program. The roses are grown in the Ecuadorian Andes by a group of Fair Trade certified farms, these "blooms with benefits" help to cultivate better working conditions and equitable wages for the farms' workers. For each case of Whole Trade roses purchased by Whole Foods Market, an additional percentage is paid directly to worker groups from each farm who collectively decide how to use the money. Whole Foods will be selling 24 dozen roses for $24.99 from now until February 14th. Why not surprise you loved one today? Here is a little info on the meaning of a rose: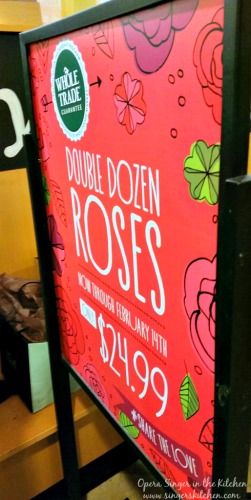 RED—true love, passion and respect
DARK RED—beauty, perfection and adoration
PINK—romance and admiration
DEEP PINK—appreciation, gratitude and sincerity
LIGHT PINK—sweetness and gentleness
ORANGE—desire, passion and excitement
WHITE—spiritual love, purity and new beginnings
YELLOW—warmth, joy and friendship
LAVENDER—love at first sight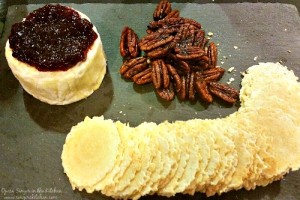 While we were able to sample a lot of goodies I was introduced to new products especially to an amazing sparkling Elderflower and Rose Lemonade made by Belvoir Fruit Farms. I plan to use this beverage in place of any alcoholic drink. It is delicate, gourmet, and so tasty. I cannot wait to have some more! There are definitely  a lot of options for gifts, treats and foods for all palates and tastes when it comes to shopping at Whole Foods, so make sure to come on over and peruse all the options. Stay tuned for our full meal on Valentine's Day!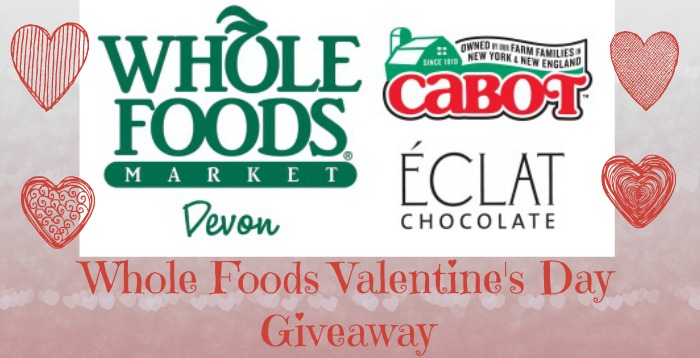 Want to be enter a Valentine's Day GIVEAWAY??? Enter to win:
  A Valentine's Day gift basket to include a $200 Whole Foods Market gift card, Eclat Chocolate, Cabot Cheese and an assortment of Whole Foods Market Valentine's Day goodies—perfect for a night in with your sweetie.
Related