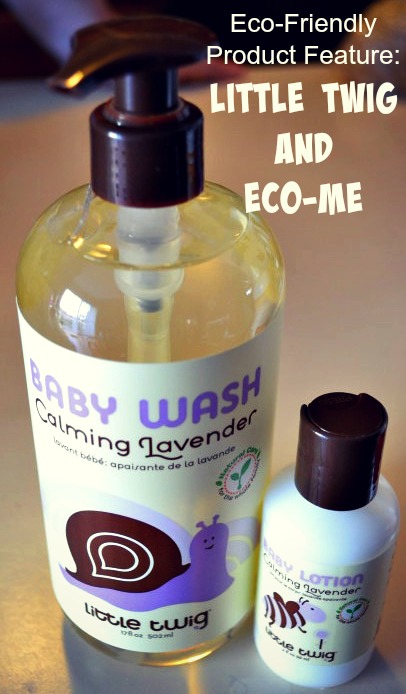 Our little family was able to sample some amazing eco-friendly products over the holidays that we have very much enjoyed. The awesome fact about the products is that they are paraben-free and toxic-free and completely safe for babies bodies or products.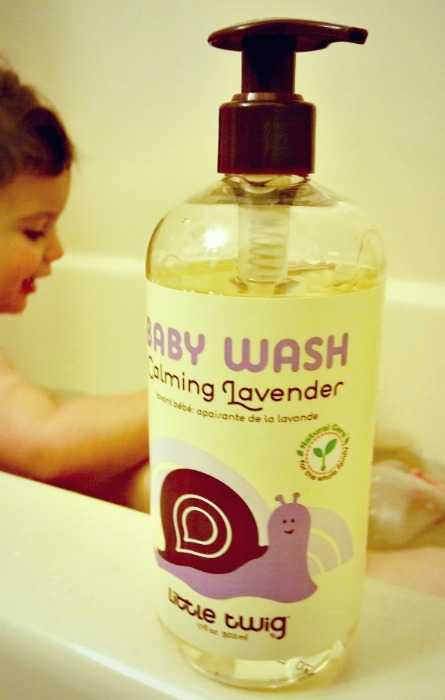 Little Twig has a lovely line of baby bath products that use organic and botanical ingredients that are perfect even for the any baby's sensitive skin. I received the Calming Lavender Baby Wash along with a sample of the Calming Lavender Baby Lotion. It is an all-natural blend of soothing lavender, restorative chamomile and gentle bubbles that turned our tub into a sanctuary of tranquil bath time bliss.  Provides aromatherapy benefits that are calming and relaxing, encouraging a better night's sleep for baby. It also leaves my babies smelling so nice!!

Since I know my oldest daughter suffers from a bit of eczema, I know it is important that her skin receives the best products that will not irritate or exacerbate her sensitive skin. I am glad that we have been doing well testing this product in our bath because it has been lovely.
A few more facts about these products:
 Safe for the entire family

Completely free of phthalates, sulfates, parabens,

synthetic fragrances, nut, soy or wheat

pH balanced and ideal for sensitive skin

Pediatrician-tested

Also available in tangerine and unscented

Available in a 8.5oz bottle (MSRP $12.50), 17oz. bottle (MSRP $17.50) 

and 34oz. bottle (MSRP $31.99)

Available for purchase in the U.S. at 

www.littletwig.com

 and retailers

nation-wide.  Visit 

http://www.littletwig.com/store-locator.htm

 for a list of 

store locations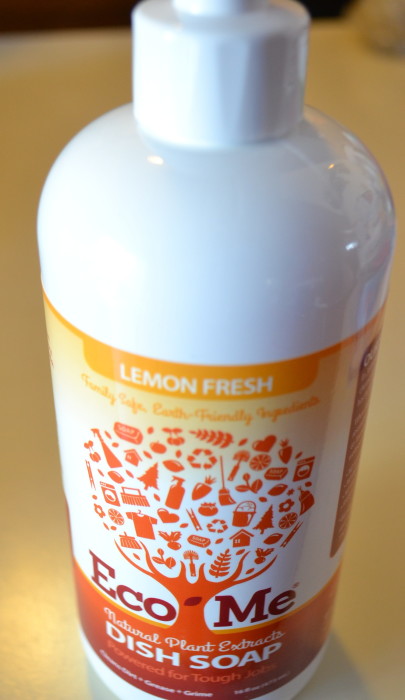 The next product was tested in my kitchen called Eco-Me Dish Soap. While I had a choice to try the Lemon Fresh scent or Herbal Mint, I should have gone with the Herbal Mint. Even though I knew this dish soap was supposed to gentle of hands with no dyes, sulfates, or harsh preservatives, I still was not impressed by the soap. It was naturally sudsy but my hands did not feel as great after washing with the soap compared to the one I already use. I also did not care for the scent.  I decided to use the rest of the soap to make natural bubbles for my daughters, which in fact works well. 

Here are a few more facts about the product:
All-natural sudsy dish soap featuring family and earth friendly

ingredients

Cuts grease, while gentle on hands

Comprised of all-natural ingredients that are food-grade and derived

from plants; features vinegar (food-grade) for natural antibacterial 

properties, helping to reduce germs and bacteria

Non-toxic 

–

 

safe to use on baby and kids' dishes




Completely free of sulfates, phthalates, petro-chemicals, ethoxylate,

1,4 Dioxane, Cocamidopropyl Betaine, synthetic fragrances and 

harmful preservatives

PETA and Leaping Bunny approved; no animal testing or by-products

Natural clean scents smell healthy and fresh.  Fragrances include:

Citrus Berry, Herbal Mint, Lemon Fresh and Fragrance-free

Key components include: 

– 

Water

– 

Decyl Glucoside

 (coconut-derived soap): a natural, non-ionic surfactant, from

renewable plant raw materials

– 

Sodium Lauroyl Lactylate

 (food-grade emulsifier): a natural, food grade

emulsifier derived from sodium salt of lactic acid

– 

Caprylyl Capryl Glucoside

 (plant-base solubilizer): Mild, solubilizing non-ionic

surfactant that is obtained from renewable vegetable origin.

– 

Leuconostoc 

(radish root): a natural preservative with antimicrobial benefits

– 

Potassium Sorbate

 (food-grade preservative): a natural preservative from the

potassium salt of sorbic acid, used to preserve food and skin care products

– 

Cymbopogon Flexuosus Oil

 (plant essential oils): Lemongrass oil is a natural

antimicrobial, antiseptic, astringent and a bactericide that acts like a natural

preservative and fragrance

Available in 16 fl oz, SRP $5.99

Available for purchase in the U.S. at 

www.eco-me.com

 and retailers nation-wide.  Visit 

http://www.eco-me.com/store-locator.htm

 for a list of store locations
I definitely look forward testing a few more products in the Little Twig line because I know my girls bodies would love it especially this mommy who loves toxic-free products.
Disclosure: These products were sent to me at no cost and strictly for review. All opinions are my own.
Related