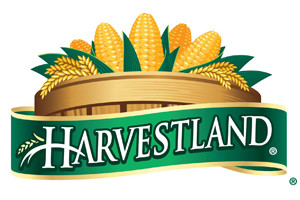 During the week, I try to create one dinner salad for our family including a few salads for both my husband and I to have for the week. One of the newer things I am trying to do is to have all my veggies cut and washed so they can all be ready for quick preparation during our busy mornings and evenings. Salads are just a hit!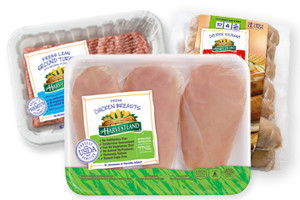 I recently was given the opportunity to sample products through Moms Meet for HARVESTLANDmeat products. TheHARVESTLAND product line includes fresh chicken, turkey, and pork products, as well as a variety of fully-cooked refrigerated, frozen, and deli meats. While it was kind of hard to find their full product line in my area, I look forward trying their frozen and fresh turkey products when I can find them.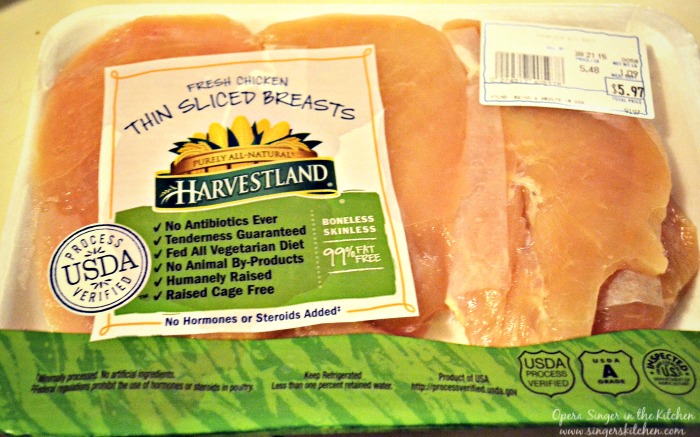 As I found them, we were able to taste test the chicken breasts and tenders and I was happy to report that my raw meat aversion was not as high while handling the meat. A few tidbits I learned about the chicken is that all chickens are raised on family farms with very strict USDA Process Verified programs, which ensures that the chickens are fed all-vegetarian diets with no animal by-products, raised cage-free, and are never given any antibiotics, ever. The same process is also the same with their pork and turkey products.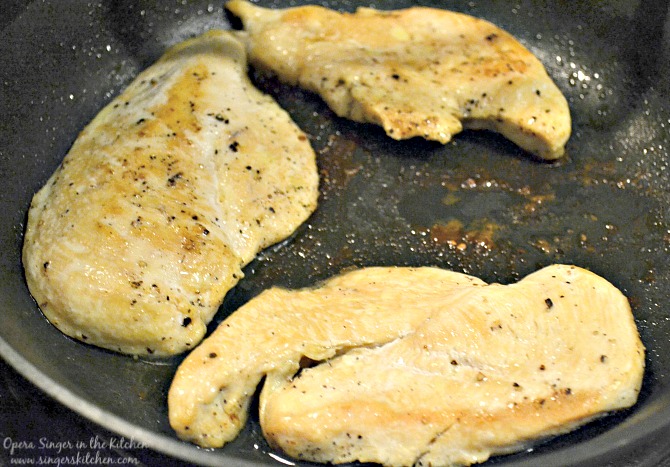 On one of our busy evenings, I grilled the thin sliced chicken breasts for the whole family with salt and pepper and boiled baby potatoes and made a SUPER simple grilled chicken salad for us. The chicken cooked very quickly and was still juicy and had really great flavor. Tonight we look forward making chicken fajitas with sliced poblano peppers over corn tortillas. I can only assume that they will be awesome!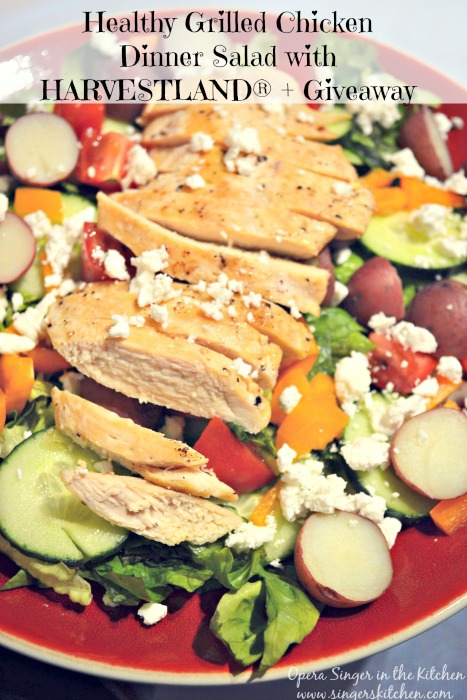 How do I make my salad? Super easy:
Grilled chicken (5-6 ounces)
Romaine lettuce, chopped
tomatoes, chopped
cucumbers, chopped
 yellow or orange bell peppers, chopped
steamed baby potatoes, 1/2 cup
feta cheese, crumbled
vinaigrette
A healthy salad is so satisfying with no guilt attached to it. Are you interested in trying this product? Enter the giveaway below. 
Disclosure: I received this product for free from the sponsor of the Moms Meet program, May Media Group LLC, who received it directly from the manufacturer. As a Moms Meet blogger, I agree to use this product and post my opinion on my blog. My opinions do not necessarily reflect the opinions of May Media Group LLC or the manufacturer of this product.
Related