This shop has been compensated by Collective Bias, Inc. and its advertiser. All opinions are mine alone. #CrispyIsBack #CollectiveBias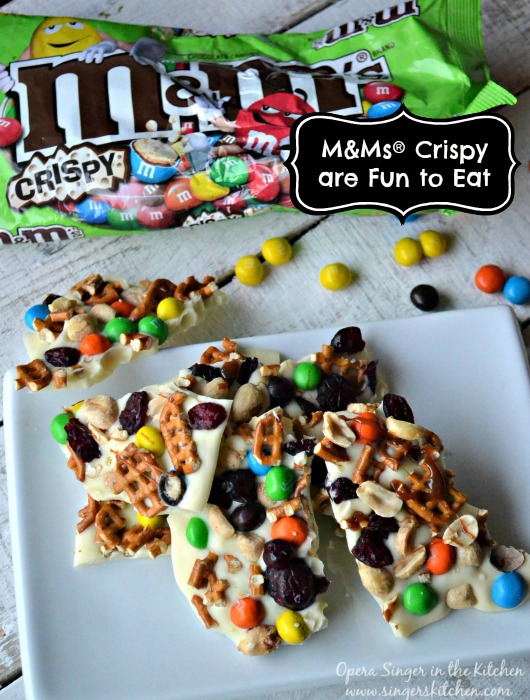 It is no secret that I like chocolate and candy. Growing up I really did not eat a lot of candy or sugar.  My mother was always making natural desserts and treats but then we'd go to school and we'd see other kids eating candy and sugary snacks. I was a bit on the envious side. Well, who wouldn't? I was curious! Since I wanted to see what the hype was, I started trading my knowledge for candy and chocolate. I would help kids with their homework in exchange for treats I had never tried before.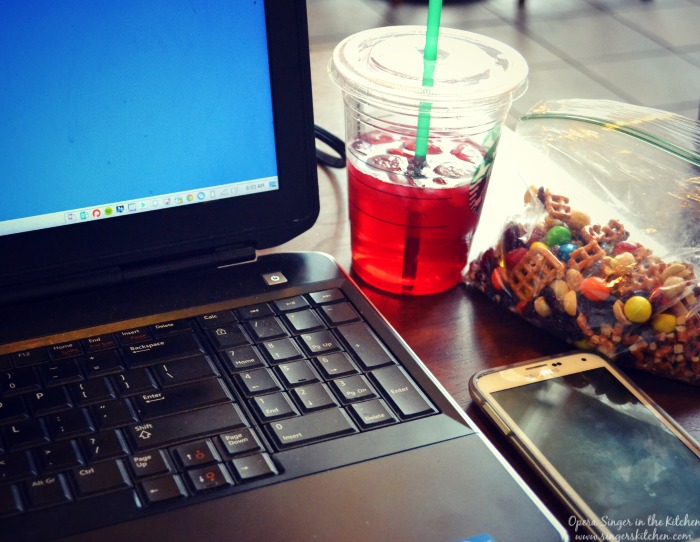 Sound lame? Well, it was how I discovered candy like M&M's®. I never really knew that there were multiple flavors available and solely got hooked on the peanut kind. I was one of those people that got hooked on one flavor and became a faithful to it.  When I met my husband, I found out he also was a peanut kind of guy but then I challenged us to go on a limb to try new flavors to us.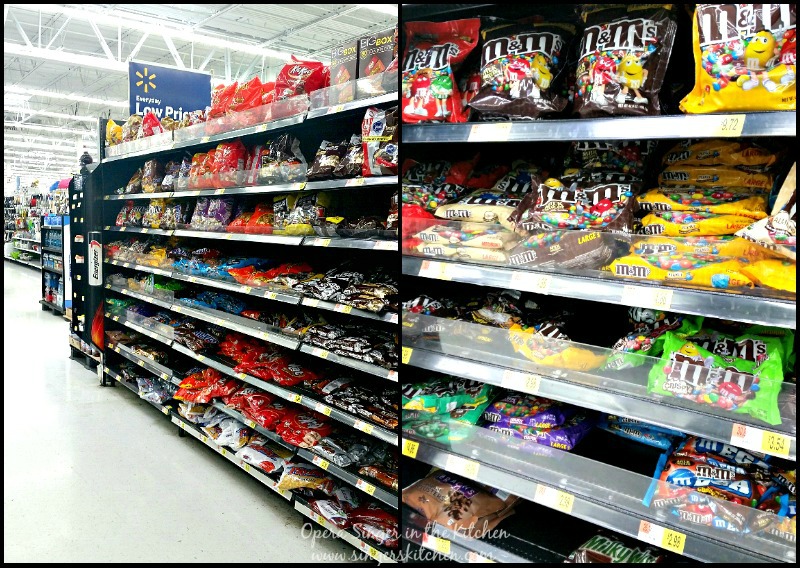 Flash forward to our present day and I am now venturing outside my chocolate box to try other M&M's® flavors, like the M&M's® Crispy. They are making a comeback and are now available at Walmart after not being on the shelves for a while. I simply had to know what the fuss was about. I was concerned I would not find be able to find a bag in the sea of other M&M's® flavors available.
I was glad to be able to find a big bag of M&M's® Crispy to take home with me even though I knew I could go home with an individual sized bag at check out which only contain only 180 calories per serving. I promptly came home and started savoring each bite of a new / old flavor with my family.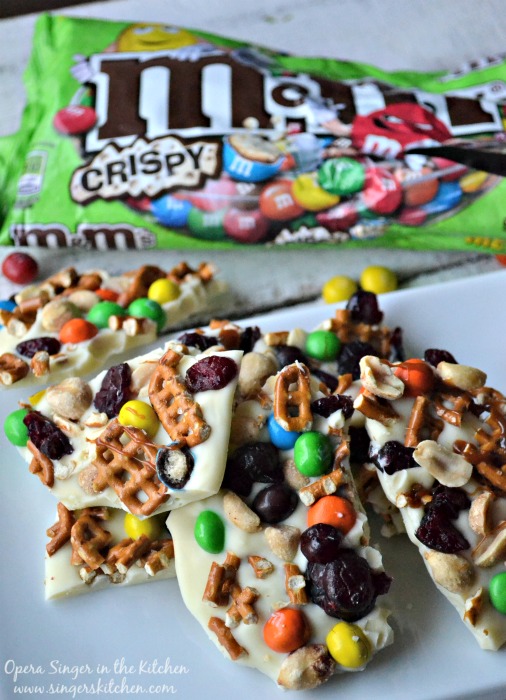 I only did what I know best to do, which is create a recipe. I added some M&M's® Crispy to my trail mix and took it with me as a snack on the go. I also made a fun trail mix bark that would be perfect for my husband and I.  There is nothing like enjoying a new candy with a special twist for a mid-afternoon snack.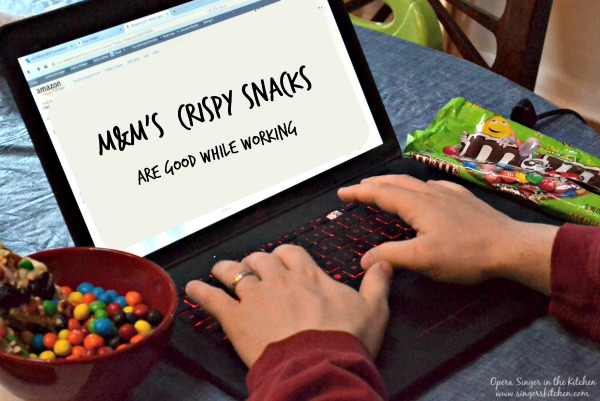 Have you tried M&M's® Crispy?
See more great M&M's® Crispy recipe and party ideas on the M&M's® Crispy social hub.
Related