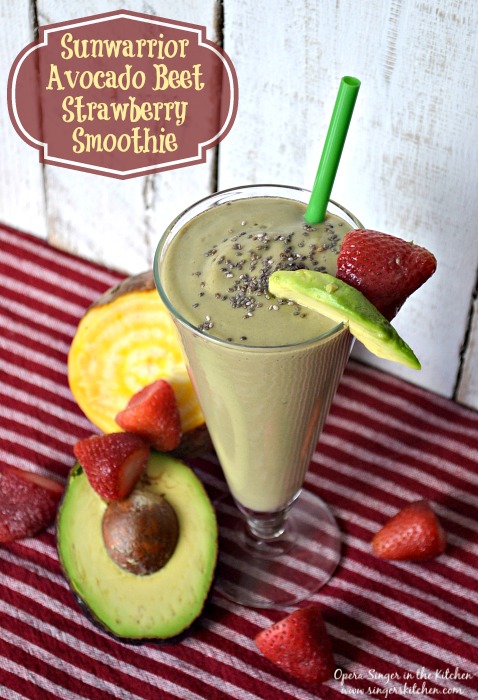 This is a sponsored post with Sunwarrior.
I am so ready for spring to makes it appearance. I am no longer in the mood for warm wintery foods or any comfort foods that remind me of winter. All I think about is the sunshine and warm weather which is why I have been obsessing about taking a trip to San Francisco, the land of perfect weather.
One of the meals or foods we prepare often are smoothies. Even though it is winter, I know it is the best way  my daughters and I can get our greens and our fruits in one glass. I know some of you might not like cold fruits during the winter, but we usually only have 1-2 frozen fruits in our blender and the milk and water we add tames the cold temperature. Every time I take out my high-powered blender, that my daughters will be beside me asking me what I will be putting in the smoothie of the hour.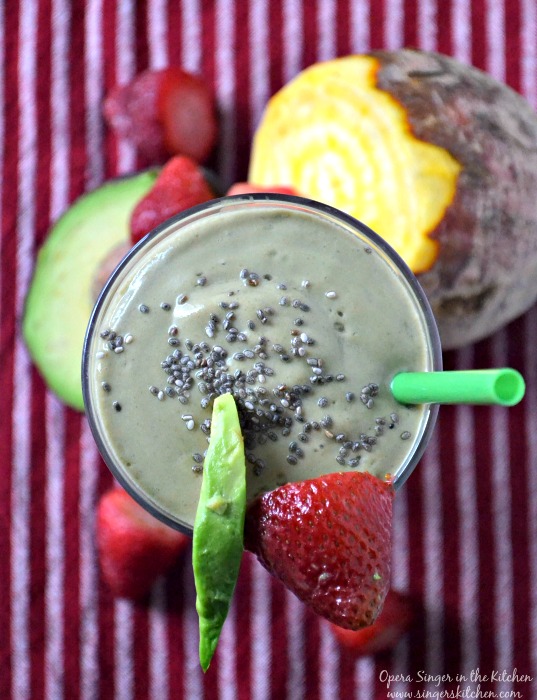 One of my most recent smoothie adventures lead me to using my frozen avocado that I had packed a few months ago. Since becoming pregnant, I have desired eating more avocados, so I thought a great way to keep my fiber intake was to include it in my smoothie instead of adding my usual banana. It has way more potassium too!
When I started creating my smoothie I knew I had a recipe challenge to enter. Sunwarriorsent me a few samples to try to make my perfect morning smoothie and I was excited to chose the samples I was to include in my recipe. It is hard for me a mother of two small girls and pregnant with my third, to be consistent with eating small meals throughout the day. I really enjoy having smoothies but also with plenty of protein where I know that I will not crash after drinking it, since I am hypoglycemic.
I started by using Sunwarrior's Classic Protein powder in Vanilla flavor. I loved the fact that this protein powder is vegan, raw, free of chemicals and uses stevia as their sweetener. The fact that it contains brown rice protein tells me that it contains all the essential amino acids my body needs and is easily digested.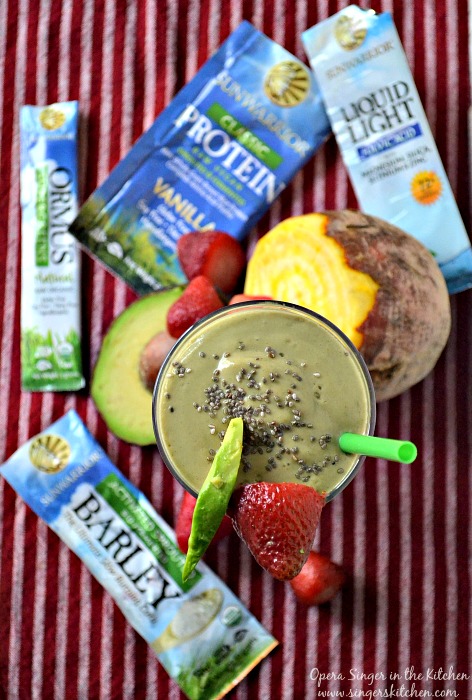 While I normally add spinach or some sort of greens to my smoothie I decided to add Sunwarrior's Raw Organic Ormus Greens Natural. It contains potent nutrition from alfalfa, barley grass, wheat grass, spinach, oat grass, parsley, moringa, and ginger making this product a powerful superfood. Additional to this I added Sunwarrior's Activated Barley for fiber and enzymes which I need more in my diet and since it is a slow-burning carbohydrate it provides sustained energy. Hey, this momma needs that for sure!
The last Sunwarriorproduct I decided to add to my smoothie was the Liquid Light, which contains fulvic acid. According to Sunwarriorsite, fulvic acid is neither an acid nor a mineral, but a small, complex compound that has a fairly unique ability to attract and hold both negative and positive ions. This makes it an important transporter of vitamins and minerals. What was so attractive about this product for me was that it neutralizes acidity in the body.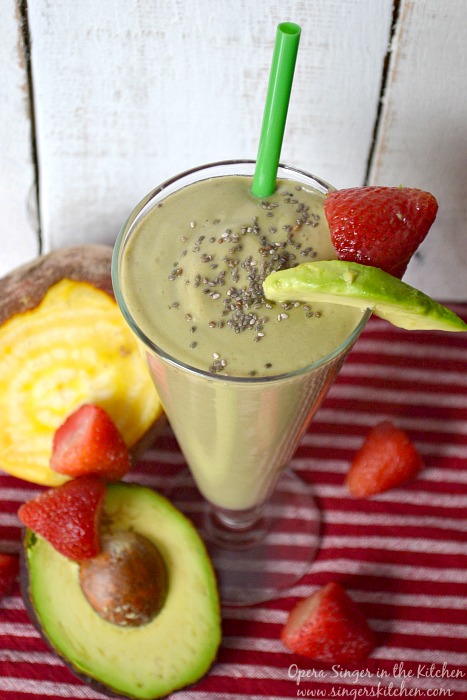 I am sure you are wondering how it all tasted in my smoothie but I could hardly taste any additional ingredients other that my frozen strawberries and avocado, and fresh beet with almond milk. It was possibly the creamiest smoothie I have had in a long time and I had no indigestion or crashes after consuming it. I was happy to know that I was getting a substantial amount of Sunwarrior goodness in my delicious drink.
What is important for you to have in your smoothie?
 Sunwarrior Avocado Beet Strawberry Smoothie
by Noelle Kelly
Prep Time: 10 minutes
Ingredients (two 8-ounce glasses)
1 cup frozen strawberries
1/2 avocado, mashed and frozen
3/4 cup golden beets, raw and cubed
1 teaspoon vanilla
1 cup unsweetened vanilla almond milk
1 cup water
1 packet (25 grams) Sunwarrior Classic Protein Vanilla powder
1 Tablespoon Sunwarrior Activated Barley
2 Tablespoons Sunwarrior Ormus Green Natural
2 Tablespoons Sunwarrior Liquid Light
Instructions
Place all the ingredients in a high-powered blender and blend on high for 3 minutes or until ingredients are well-blended. Pour into two glasses and enjoy.
Related