Many thanks to Propeller Consulting, LLC for providing this prize for the giveaway. Choice of winners and opinions are 100% my own and NOT influenced by monetary compensation. I did receive a sample of the product in exchange for this review and post.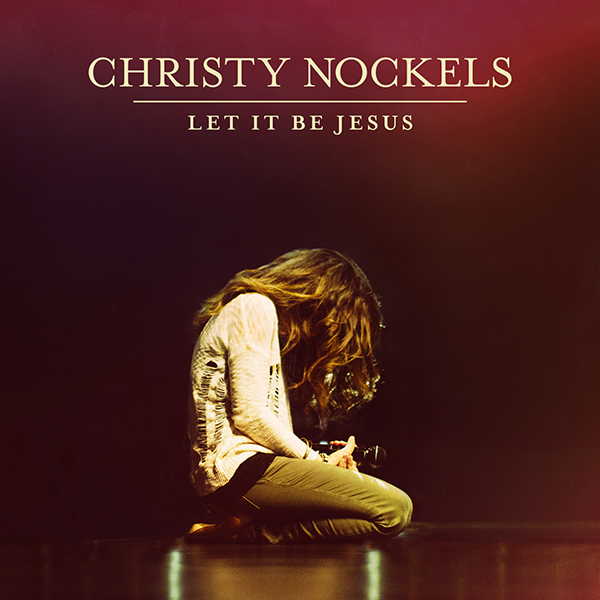 I recently was blessed to listen to an advance copy of Christy Nockels' album Let it Be Jesus. I have been blessed with her music for a LONG time and even waited for each album to come out when she and her husband formed the duo Watermark.
I used a lot of her music to sing for special music at church or even for recitals. Every time I read and listen to the lyrics and how Christ-centered they are, I thank God for such music. I know that it is blessing people all around especially since she has become heavily involved with the Passion conference and its worship team. 
There are 11 tracks on the new album and they all really focus on worship and worshiping at the feet of Jesus. It led me to meditate on the words and even on Scripture itself. I enjoyed listening to this with my girls and hearing them hum to the tunes. Check out  a little more about Christy Nockels ministry and life below and consider entering the giveaway as well.
About Christy:
As a worship leader for many years, she has been an integral part of Passion Conferences from its inception in 1997.  She's seen first hand music sweep people into the presence of God in a powerful way. A pastor's kid, who was born in Fort Worth and raised in Oklahoma, she grew up singing in church. She met her husband, Nathan, in 1993 at the Christian Artists Seminar in Estes Park, Co. They recorded an independent record with fellow worship leader Charlie Hall under the name Sons & Daughters that led to an invitation from Louie Giglio to participate in the first Passion conference in Austin. Christy's voice gained a national platform when she and Nathan formed the duo Watermark, recording four acclaimed albums before that musical season ended, paving the way for Christy's solo career. In 2008, the couple moved to Atlanta to become part of Passion City Church where she serves on the worship team with sixstepsrecords labelmates Chris Tomlin and Kristian Stanfill. The following year, Nockels released her acclaimed solo debut, Life Light Up and spent much of the next two years touring with Tomlin and Passion.
S O C I A L • C O R N E R
#LetItBeJesus
Only one entrant per mailing address, per giveaway.  If you have won a prize from our sponsor Propeller / FlyBy Promotions in the last 30 days, you are not eligible to win.  Or if you have won the same prize on another blog, you are not eligible to win it again. Winner is subject to eligibility verification."
Related