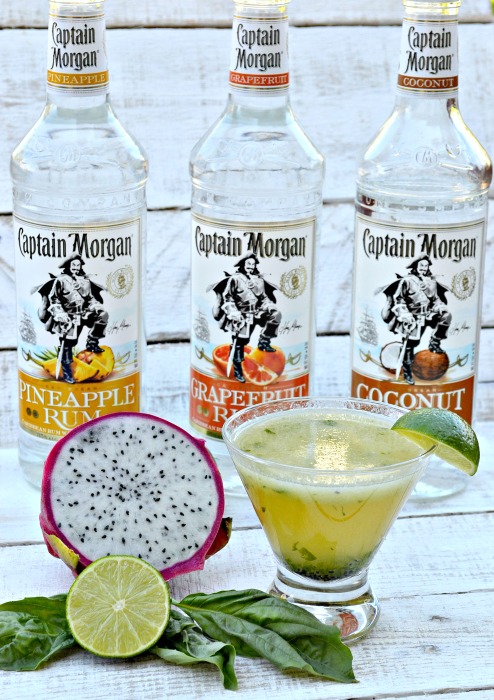 Today was perhaps the warmest day since winter said its last goodbyes just a little over a week ago. Even though I am excited about the warmer weather I am not sure how I am going to go through this third pregnancy during the warmer weather. I guess I will survive like the first two times. Now that the warmer weather is approaching it will be time to entertain outdoors and using more seasonal ingredients for drinks and grilling sessions.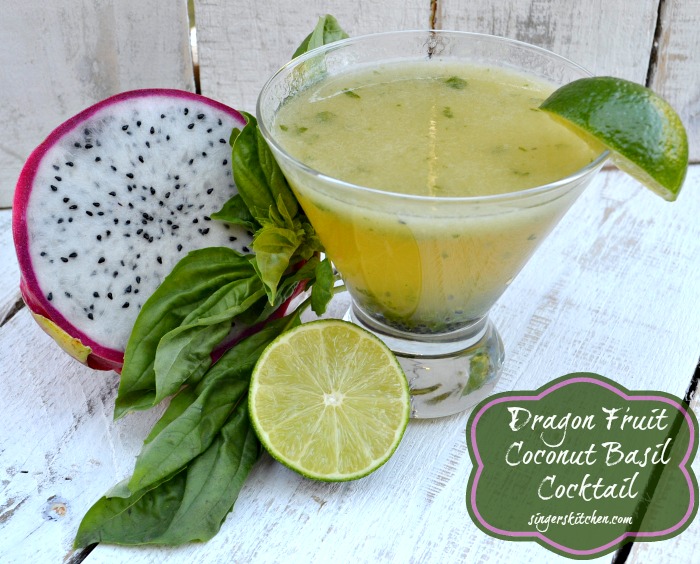 I believe my husband has been looking forward getting out his grilling tools but he has also been excited to make some delicious cocktails for friends. Even though I am 6-months pregnant and not drinking alcohol, I imagine the drinks I could be having for the summer. A girl can dream right??? While I live vicariously through my imagination I laid out a few ingredients for my husband to try a new cocktail I have been dreaming up.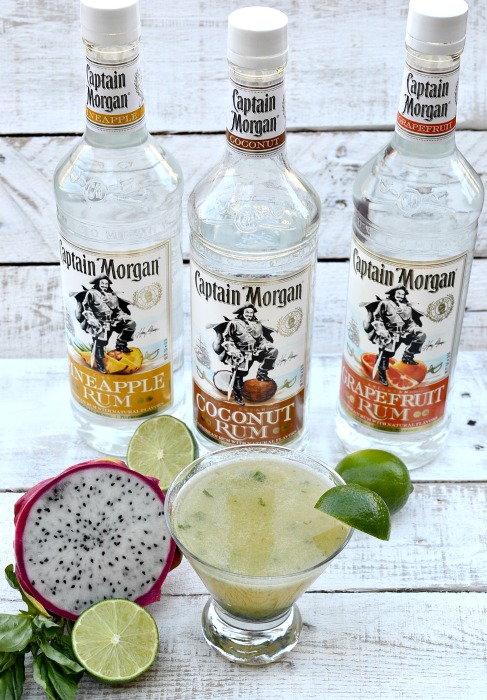 Recently CAPTAIN MORGAN® introduced three flavors to add to their portfolio of products —CAPTAINMORGAN® Pineapple Rum, CAPTAIN MORGAN® Coconut Rum, and CAPTAIN MORGAN® Grapefruit Rum. Captain Morgan's new flavors are five times distilled and made with fine cane molasses. Each expression blends natural flavors with CAPTAIN MORGAN®White Rum, resulting in a liquid that can be enjoyed as the key ingredient in a number of island-inspired cocktails.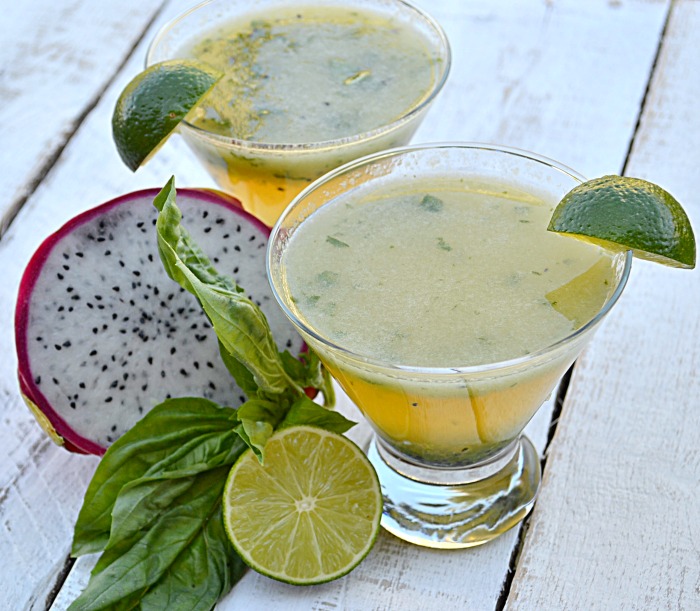 Since I cannot go to the Caribbean I decided to imagine going there by creating a one-of-a kind cocktail using dragon fruit otherwise known as pitaya in Mexico and in Central America. It is a fruit that grows on a specific cactus and is just super amazing to just be able to purchase anywhere. It has a bright pink skin with greenish leaves. The inside of the fruit is an amazing white pulp with  black seeds almost looking like an albino kiwi. While the fruit is not as exciting to eat on its own, an added squeeze of lime and sugar makes it an exotic passage through time.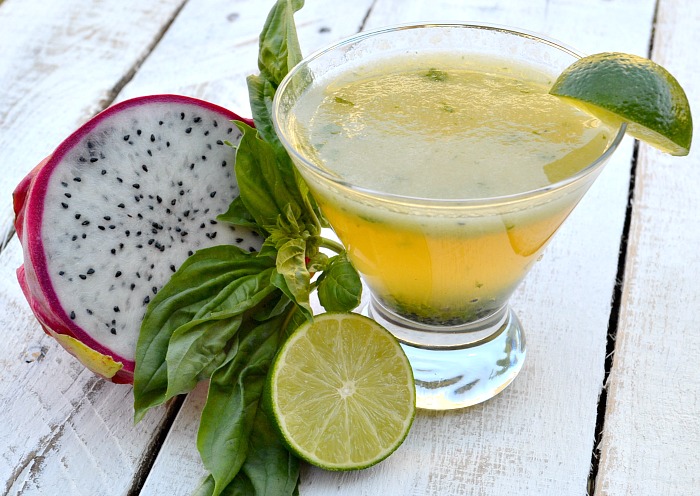 While it was hard to make a decision which Captain Morgan rum to use, I decided to go with CAPTAIN MORGAN® Coconut Rum because of the flavors and ingredients I decided to bring together to make this delicious cocktail. When making this cocktail, imagine a themed party and serve these tropical cocktails to your friends. They will all be asking you about dragon fruit. Make sure you have one on display because this will probably be a one time affair.
Thanks to my husband for mixing and taste testing, even though I did have ONE sip in order to approve. I easily made my own with coconut water and spritzer and pretended to be in my own beach cabana. Each bottle of  Captain Morgan rums was amazing to smell. My husband truly enjoyed taste testing each rum. Enjoy!!
Prep Time: 10 minutes
Total Time: 10 minutes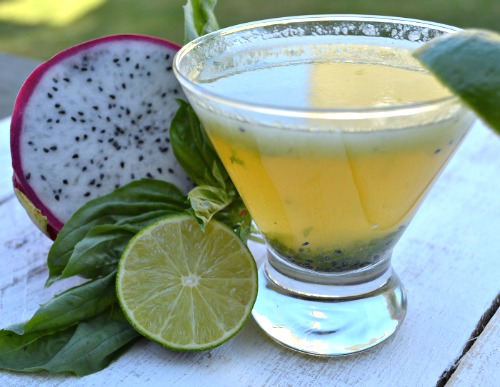 Ingredients
8-ounces dragon fruit pulp, white flesh scooped from inside the fruit
3-ounces lime juice
1.5-ounces turbinado sugar
5 large fresh basil leaves, chopped
6 ounces CAPTAIN MORGAN® Coconut Rum
4-ounces coconut water
4-ounces lime sparkling water
crushed ice
Instructions
Place dragon fruit pulp in a blender with coconut water and blend on on low until the pulp is blended.
In a medium container, pour the mixture through a sieve, using a spoon to make sure the juice and pulp go through the sieve.
This separates the seeds allowing the host bartender to add as many seeds to their liking.
In a mortar and pestle, crush the basil leaves with the turbinado sugar allowing the basil flavors to release in the sugar.
Add the basil and sugar to the dragon fruit juice and then add the rum. Add about 1-2 Tablespoons of the dragon fruit seeds to the drink and mix.
Divide the drink in two 8-ounce glasses and add lime sparkling water and crushed ice.
https://singerskitchen.com/2015/04/dragon-fruit-coconut-basil-cocktail.html/
Make sure  to check your local store for these new rums which are sold at a suggested retail price of $15.99 for a 750 mL bottle, each variant blends Captain MorganWhite Rum with natural flavors, making them perfect for simple cocktails, along with more complex, Caribbean-inspired drinks. I look forward making more cocktails for friends in the near future.
Disclosure: Samples were provided by Captain Morgan to facilitate this review. All opinions and recipes are my own.
Related