Grocery shopping is something I enjoy when I have nights off and my husband is able to take care of the girls. It allows me to be relaxed and to really work off my prepared grocery list but sometimes it does not always happen this way. Sometimes I go to the store on the fly when I have to fill our pantry and fridge with essential items. This only results in overspending and food waste.
I still felt like I needed help with ideas on combining and having balanced meals for our family for our busy weeks. I learned recently that GIANT Food Stores has a team of nutritionists in select stores to assist customers with questions on healthy eating while they shop and provide one-on-one nutrition consultation. They even help with food choices and meal plans that work with specific diets and sensitivities too!
One of the things I aspire to do better and to do consistently is to meal plan. Anyone else like that? Even though I do manage to cook a fresh meal for my family most nights, I really only plan it a few hours if not an hour before meal time, which ends up being super stressful especially now that I am pregnant. One of my misconceptions about meal planning is thinking I need to stick to the meal I planned for that specific day which in reality is not true. What about leftovers? Well, I would pack those up for my husband for his lunches or a night that he is out late.
When I arrived at my local Giant to meet with the in-store nutritionist in Exton, PA, I realized I had walked past her office many times and not even noticed. When I sat down with the nutritionist, Rabiya Bower, we chatted a bit about what I had in mind and some of the goals for myself and my family. Ms. Bower asked me what I ate on a normal day and what typical meals I ate and prepared for our family during the week.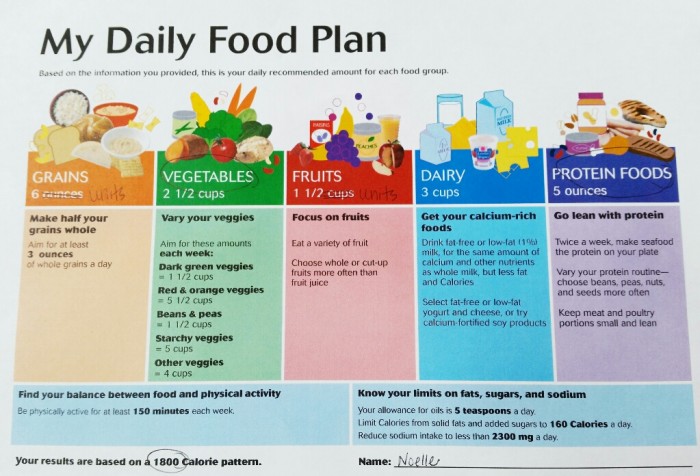 Daily Food Plan
I pretty much shared with Ms. Bower that my primary issue was maintaining healthy portions on a plate. I had no problem with having a balanced meal or having vegetables for anyone, it was a matter of portion control. So with this information, Ms. Bower was able to share with me a Daily Food Plan that showed me my daily recommended amount for each food group. I keep thinking this was something simple I could have done on my own but the fact is that sometimes we all need something VISIBLE to keep our lives in order.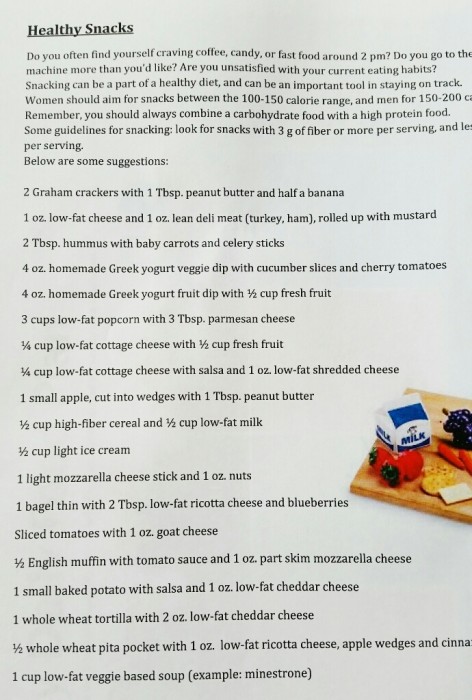 Healthy Snacks
What did I think about my Daily Plan? I actually liked it because then I could plan better with the amount of grains I could have versus overeating. Another helpful list that Ms. Bower shared with me were ideas on healthy snacks. I am totally not a snacker but her list of healthy snacks was really helpful especially since I am supposed to be eating every 3-4 hours with being pregnant. It has been a AWESOME to have ideas given.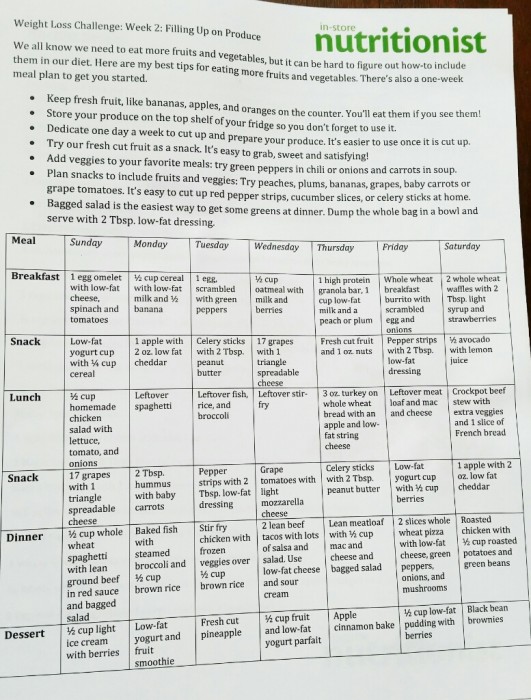 Weekly Meal Plans
Included in my consultation is a meal plan which includes the following:
Breakfast

Snack

Lunch

Snack

Dinner

Dessert
I loved the fact that dessert was included in there because I know I have a sweet tooth. I looked through all my meal and snack options and realized that all my choices were doable. Something I like keeping in my house are plenty of fruits and vegetables but now I needed to have them out and visible to make sure I am snack on healthier choices.
Here is an example of Eating Healthy on a Budget.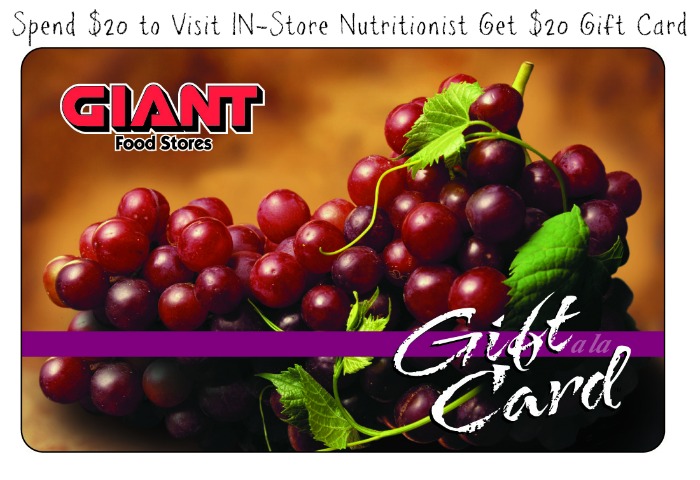 Consultation
My consultation lasted an hour and when I left I felt confident that I had learned and reminded myself of consistency and healthy eating. Each ONE-hour consult is $20 but after the consultation, the customer receives a $20 GIANT gift card, so it's essentially free.
One of the deals I learned about is that you can buy three HOUR consults for $50 which saves me $10.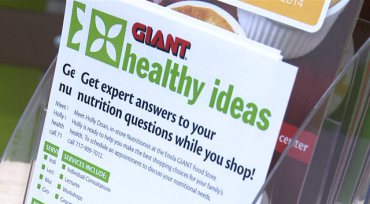 Healthy Ideas
GIANT Food Stores also offers FREE Healthy Idea classes throughout the month which really excited me since I did not know at all. It varies from informational classes, tours, to cooking classes with kids. Take advantage of finding out what is available at your local GIANT because it is FREE and it helps and informs your family!
One of the recipes that Ms. Bower shared with me is one I have to share with you because I like my pasta like anyone else but it is all about the portions and ingredients.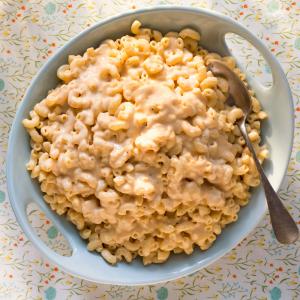 From http://www.myrecipes.com/recipe/creamy-stove-top-macaroni-cheese
Ingredients
4 cups uncooked medium elbow macaroni
3 tablespoons all-purpose flour $
1 teaspoon salt $
1/4 teaspoon black pepper
2 1/4 cups fat-free milk
1/4 cup (2 ounces) 1/3-less-fat cream cheese, softened
2 teaspoons Dijon mustard
2 teaspoons Worcestershire sauce
1/2 teaspoon bottled minced garlic
1 1/4 cups (5 ounces) shredded reduced-fat cheddar cheese
Instructions
Cook pasta according to package directions, omitting salt and fat. Drain and set aside.
While pasta cooks, place flour, salt, and pepper in a large saucepan.
Add milk, stirring with a whisk until well blended.
Drop cream cheese by teaspoonfuls into milk mixture; bring to a boil over medium-high heat, stirring constantly.
Reduce heat; simmer 2 minutes or until thick and cream cheese melts, stirring occasionally.
Stir in mustard, Worcestershire, and garlic; simmer 1 minute.
Remove from heat.
Add cheddar cheese, stirring until cheese melts.
Combine pasta and cheese sauce in a large bowl; toss well.
https://singerskitchen.com/2015/04/giant-food-stores-and-nutritionists-review.html/
Disclosure: This is a sponsored post with Giant Food Stores. All opinions and experiences are my own.
Related