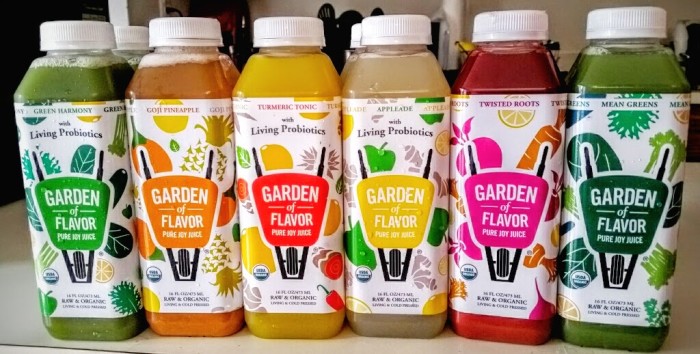 So now that spring seems to be over and the summer is starting to make headway, the one thing we all desire is to eat healthy and to keep our bodies clear of toxins. Just as we do spring cleaning, our bodies ask us to do the same. Even though I am almost 9 months pregnant, I was very interested in trying these juices because Garden of Flavor is the first line of cold-pressed USDA certified organic juices with over 1 billion living probiotic cultures. If anything, I know that my reflux has heightened since I got pregnant so I was very happy to try the variety of juices this company offered.
Did you know that 20% actually struggle with acid reflux daily? A lot of it is contributed to ingesting highly acidic beverages such as coffee and soda causing digestive and health issues. This is why Garden of Flavor decided to provide a clean solution to promote digestive and immune health and wellness.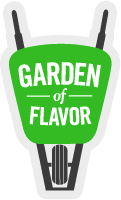 Garden of Flavor, based in Cleveland Ohio, was founded by Lisa Reed, who originally started the business as a cold pressed, organic juice bar.  With the support of family and friends, and with a passion to share organic cold pressed juices with people around the world, Reed expanded Garden of Flavor, producing cold pressed organic bottled juice and juice cleanses.  Garden of Flavor juices and juice cleanses are cold-pressed, organic, never heated, and made from fresh vegetables, fruits, and nuts.  Garden of Flavor organic juices are made by the cold-pressed process to retain key vitamins and minerals, as well as living enzymes and oxygen.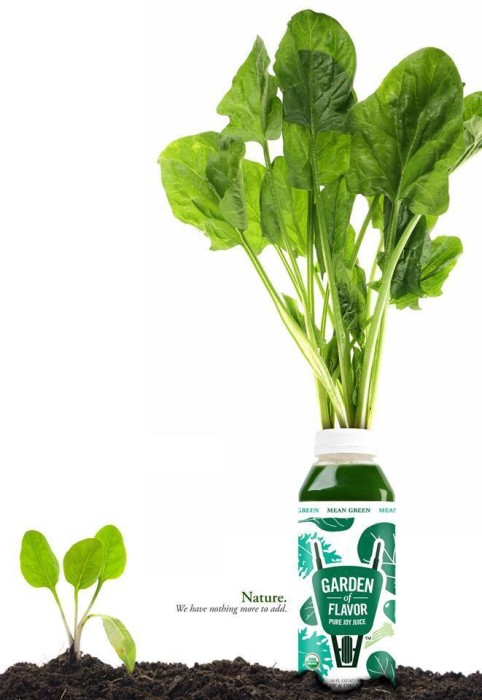 Along with its original line of cold-pressed juices, Garden ofFlavor now includes living probiotic cultures in four of its recipes, all unique in both flavor and ingredients, providing an option for those looking to realize the health benefits of both cold-pressed juices and living probiotics.   
Green Harmony: As more and more people continue to add organic, cold-pressed "green juice" to their daily routines,Garden of Flavor's Green Harmony floods the body with the nutrients of green, leafy vegetables with over one billion living probiotic cultures.  With only 11 grams of sugar per 16oz bottle, all naturally occurring from Granny Smith apples and produce, Green Harmony is the ideal immune and digestive supporting green juice.  
Turmeric Tonic: Combining fresh Hawaiian Turmeric root, a superfood known for its anti-aging and anti-inflammatory benefits, along with ginger root, zesty lemon, cayenne pepper, detoxifying mint leaves and over one billion living cultures, Turmeric Tonic is a savory and spicy "super tonic" that energizes and refreshes while nourishing the body.  
 Appleade: Lisa Marie's favorite warm weather recipe!  The juice of crisp Granny Smith apples, lemons and spicy ginger root along with living probiotic cultures, blend to make Garden of Flavor's Appleade a nostalgic lemonade both adults and children love. 
Tomato Tonic:  Rich, savory and satisfying, Garden of Flavor's Tomato Tonic bursts with nutrients from ripe red tomatoes, carrots, garlic, cilantro, cucumber, celery and beets. With the aid of the living probiotic culture's immune and digestive support, vitamin rich cold-pressed Tomato Tonic offers a savory and delicious way to drink your daily vegetables.
According to Garden of Flavor's research, probiotics have been shown to increase health and wellness in a number of different ways.  Most importantly, probiotics are recognized for supporting digestive health by getting rid of harmful bacteria that cause abdominal pain, cramps, bloating, diarrhea, and constipation.[3] Probiotics also assist in urinary wellness and can help people who suffer from urinary tract infections,[4]  while also stimulating immune response to maintain a healthy immune system.[5]  Furthermore, preliminary research has shown that living probiotic cultures can help aid in such wellness categories as allergies and obesity.[6] For all of these reasons and more, Garden of Flavor provides delicious daily beverages to ensure a diet rich in probiotic cultures.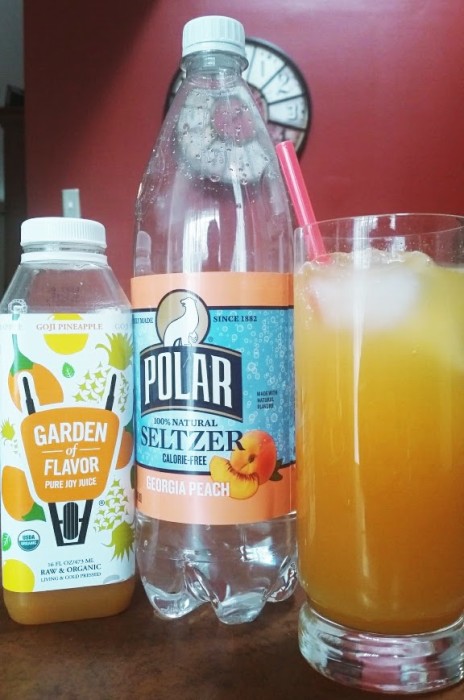 I really liked the Goji Pineapple and even made a mocktail on one day because I am really a cocktail drinker and I saw this option being a clean one especially being pregnant. It was SO tasty mixing it with peach flavor seltzer. It was refreshing for sure.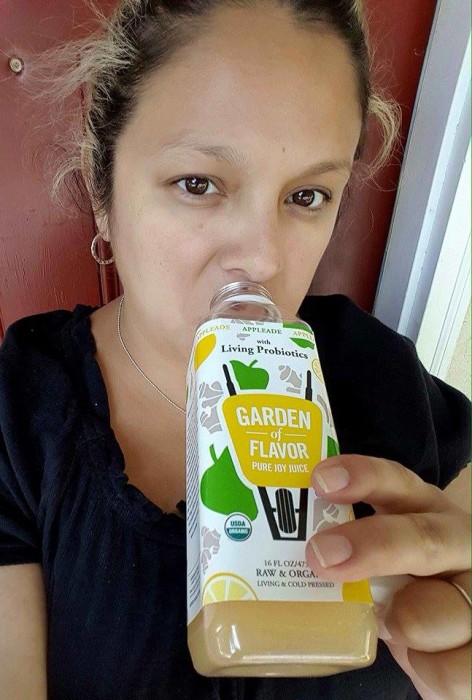 I also liked the Appleade a lot because it is not a traditional lemonade. It adds the sweetness of apples with ginger for a nice bite at the end. I felt it helped with digestion SO well and I wish I could have one of these daily.
Twisted Roots is a perfect blend of carrots and beets and was so delicious. I even shared some of it with my girls so they could drink with their lunch. They enjoyed it a lot.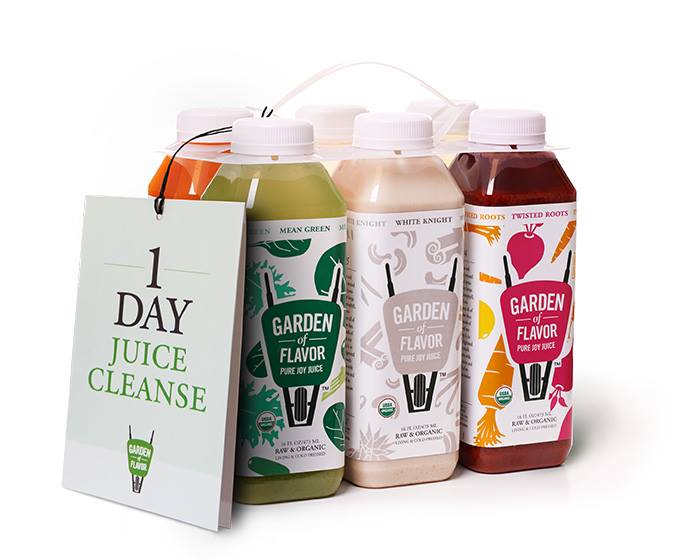 Although these juices can be enjoyed anytime, Garden of Flavor offers a 1-day juice cleanse that includes:
Goji Pineapple

Cucumber Fresh

Mean Green

Twisted Roots

White Knight

Turmeric Tonic juices
It helps with cleansing impurities and is only ONE day without having doing a LONG cleanse for those who have never done one. It is ideal especially since the juices are delicious and invigorating. I like that the Garden of Flavor gives those who have never done a cleanse, advice as to how to proceed during their cleanse.  If you HAVE done a cleanse before, Garden of Flavor offers a THREE day cleanse as well.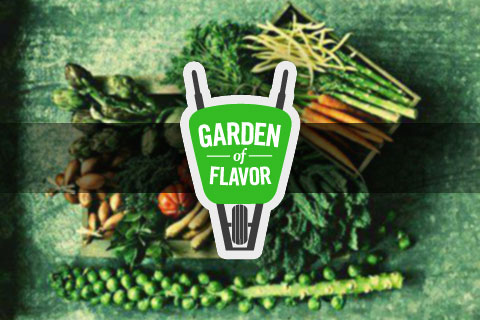 I definitely look forward cleansing after the baby is born! Juicing is delicious and beneficial so consider trying it.
For my local readers, here are a few places you can find the juices. They are so colorful and the fact that these juices are cold-pressed, organic and never-heated secures any buyer with an amazing product. Try it! If not you can order ONLINE as well.
Bryn Mawr
MOM's Organic Market
1149 E Lancaster Avenue
Bryn Mawr, PA 19010
Callowhill
Whole Foods
2001 Pennsylvania Avenue
Philadelphia, PA 19130
 Plymouth Meeting
Whole Foods
500 West Germantown Pike #1500
Plymouth Meeting, PA 19462
Connect with Garden of Flavor on Facebook and follow on Twitter for general updates and promotional opportunities.  
Disclosure: I received product to try in order to facilitate my review. All opinions are my own.
Related