I have been a member of Collective Bias for almost a year and a half and I can say it is the most exciting network to be a part of as a blogger. They have given me opportunities to work with major brands like Mars chocolate, Amazon, and Tabasco sauce. In addition to those opportunities they offer so many different online classes to help bloggers like myself keep up with the trends and even how to succeed as a writer.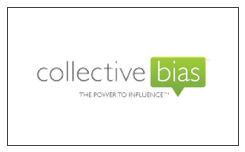 Disclaimer: I am writing this post in exchange for a discounted conference ticket; however, all opinions are mine and mine alone.
Even though I will not be able to attend an official food conference to help me in my business I am thrilled to have the opportunity to attend SoFabU on the Road in New York City which is a unique event that allows influencers to take advantage of educational opportunities that will help set them a part from the rest. I believe it is SO ideal for those folks who are not able to attend conferences that are usually 2-4 days long. SoFabU will be a mini-conference with specific classes educating influencers about the most important and essentials needed to grow their business.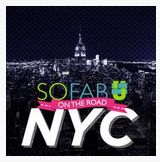 One of most important seminars I am really looking forward gleaning from is the How to Use SEO to Supercharge Your Posts which is being presented by Jessica Woodbury. Here are a few things I will be learning:
SEO is SO important to our success and most of the SEO advice out there isn't geared specifically towards single-contributor lifestyle blogs. Jessica will cover basic SEO and specific blogger strategies to work on building search traffic and how to increase domain authority. 

This session is for savvy bloggers. Most bloggers at this level are experienced at retaining regular readers and increasing traffic via social media. This presentation will help bloggers consider readers who are finding their blog from search, how to attract them, how to retain them, and how to increase domain authority with a specific SEO-posting strategy so all posts rise in search. This will focus less on technical things like alt tags and meta descriptions and more on writing and photo strategies.
Some other sessions will be on Video, Email Marketing, Sponsored posts, networking, and other learning opportunities. Check out the itinerary to see how the day will be split up. You should check out #SoFabUOTR AND #cbias on Twitter to see all the events captured.
Most importantly SoFabU on the Road features hands-on, interactive sessions for influencers to implement what they're learning on the spot. The sessions are paired with fun city-specific adventures where attendees get to practice their newly learned skills.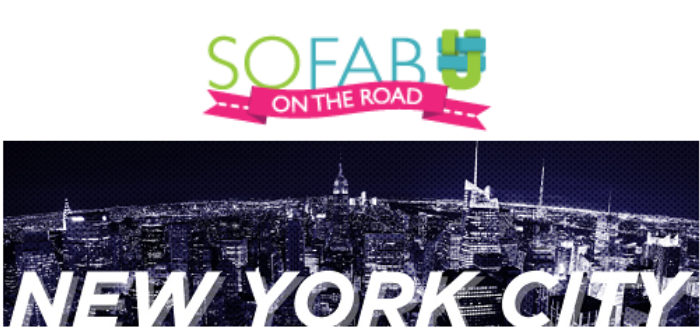 Events are open to all bloggers and influencers! You do not even have to be a part of Collective Bias to attend. Here is a list of where these mini-conferences have been held since the beginning of the year and where they will continue after New York City.
Jan – Los Angeles
Feb – Miami
March – Phoenix
April – Cincinnati
April – Seattle
May – Dallas
June – NYC
July – Chicago
Aug. – Minneapolis
Sept. – Atlanta
Oct. – Bentonville
If you are interested in attending the conference in New York City it is on:
Date:

June 20th

,

8:30-9:00

registration – 54 W 40th St, New York, NY 10018

How to register: HERE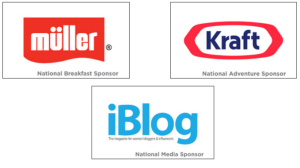 Thanks to the national sponsors Müller, Kraft and iBlog! 
About Collective Bias and Social Fabric
Collective Bias® is the only shopper social media company that solves shopper marketing problems by weaving together organic social content with engaging, real-life stories to generate millions of impressions, increased share of voice, SEO and retail sales for brands and retailers. Top brands such as Tyson, Nestlé and Duane Reade rely on Collective Bias to sell their stories socially. Based in Bentonville, Arkansas, with satellite offices in New York City, Chicago, Minneapolis, San Francisco, Cincinnati and London, Collective Bias was named one of America's 25 Most Promising Companies by Forbes and a part of the Inc. 5000.
Social Fabric® is Collective Bias' proprietary community of nearly 3,000 shopping-focused influencers with an aggregate multichannel reach in excess of 130 million.
For more information, please visit Collectivebias.com or find us on Facebook and Twitter.
Related