Disclaimer: This is part of a sponsored collaboration with DiMe Media and Dreft.  All opinions are 100% mine.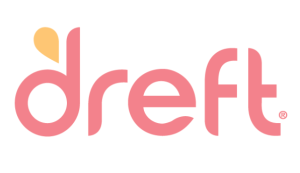 It has arrived, finally at 28 weeks, I can think of nothing else but cleaning, arranging, purging and making my home suitable for the little girl we are welcoming sometime in July. It has hit me and with that comes the preparation of newborn life. As we dig in our basement for clothes, I realize that I need to have everything cleaned again after 2 years of having them stored since my second daughter was born. Part of that process is making sure that all the clothes we have been storing smell fresh and amazing for our new arrival. Dreft welcomes families to the big, messy, beautiful journey of #Amazinghood with its new line of laundry care products.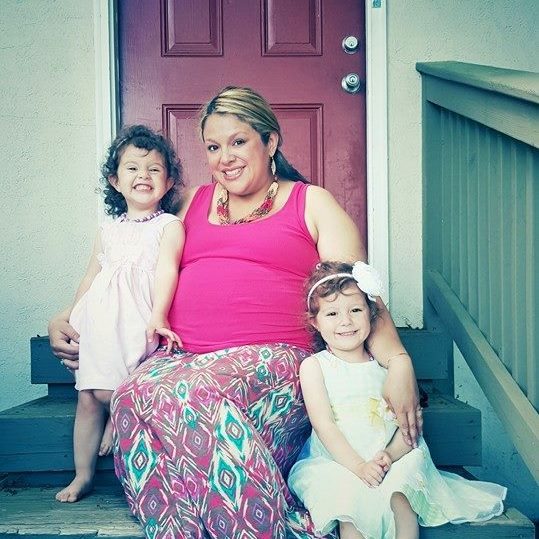 When I received the Dreft products I was very excited to use them on my clothes because I know that I need to understand that laundry needs for little ones change as they grow and develop. Dreft, the #1 baby laundry detergent choice of pediatricians, the #1 dermatologist recommended brand for baby clothes and a trusted brand for more than 80 years, has expanded its product line-up to better meet the different life-stage needs of babies and their families.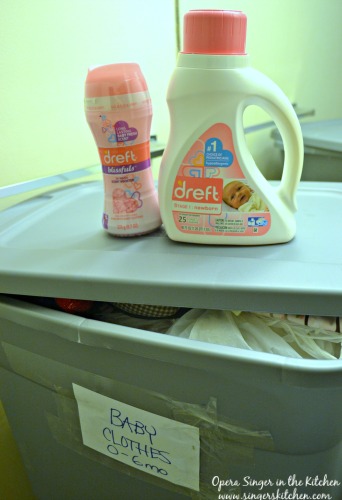 When my husband brought up the clothes from the basement, I knew immediately I had to sort through the piles of clothing we had accumulated. After that, I was set on running several loads and prepping them for drawers in the nursery. Dreft has two different formulations to use when running laundry.  Dreft Newborn is the stage one formula that expectant and new parents can wash their little one's fabrics with Dreft's same beloved hypoallergenic formula, designed to be tough on stains and gentle on baby's skin with the beloved Dreft baby scent.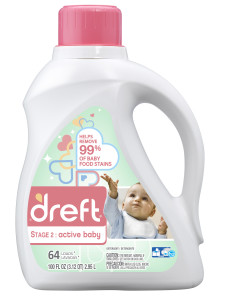 The newest of the two is Dreft Active Baby, stage two formula, because it is specially designed with a growing, developing baby in mind. The NEW Dreft Active Baby helps to remove 99% of baby food stains and other outdoor messes with a gentle, hypoallergenic formula and fresh scent. I can't wait to use this when we start feeding solids to our little girls. We sure did make a few messes with my youngest two girls so anything to help with stains is welcome in our home.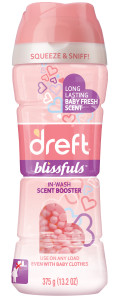 The third stage includes the also NEW Dreft Blissfuls which is an in-wash scent booster giving families the baby fresh scent they love. Safe on all fabrics, these beads help bring back that nostalgic, amazing baby scent (and all those memories) with every wash. I ran a few loads of my girls clothes in the this booster and was transported to their baby years. Sigh….I cannot wait for my little squish to be in our lives.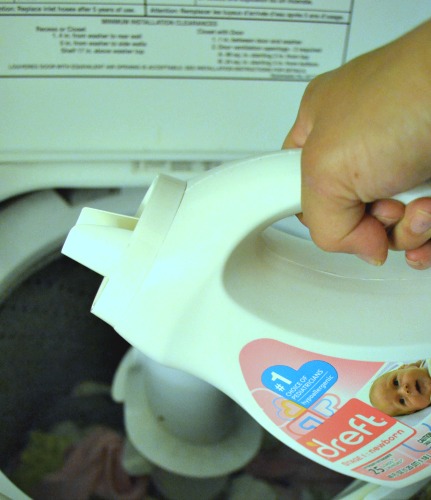 After I ran my laundry, I realized how amazing the clothes smelled and that I need not worry about my baby's skin due to harsh detergent since it is dermatologist-approved. Both my older girls have sensitive skin so I can only imagine that my third will have the same issues.
Watch a little video on how Dreft makes it easier to for families on every day life.
In addition to all the new products that Dreft has introduced us, they have made an app available for download called "Amazing Baby Days" which is now available for FREE on the App store. This one- of-a kind app helps parents – and parents to be – capture the amazing moments of pregnancy through their baby's first year and has recently been updated so that moms and dads can make keepsake movies from photos and videos captured within the app!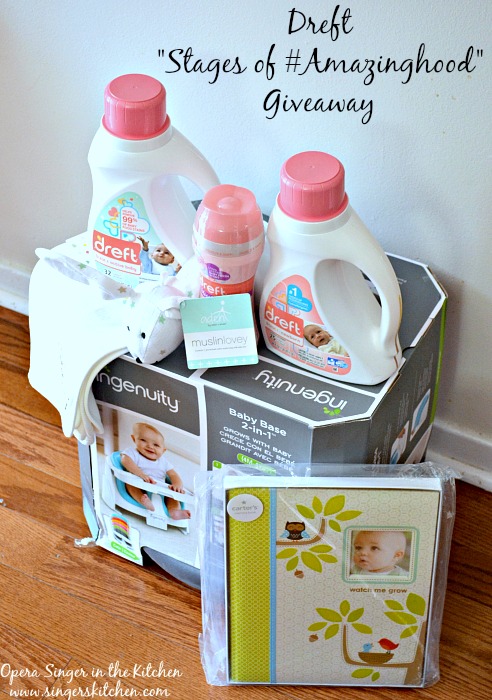 Are you expecting soon or do you have a friend who is expecting soon? Check out these products we are giving away. There are some baby needs included like the:
Related