A few weeks back our little family went on an early summer trip to Hershey, Pennsylvania but it was not all pleasure. My husband was working with Music in the Parks so we knew we had to occupy our time with fun activities in the area.

 We had only been to Hershey once since moving to Pennsylvania so we were definitely going to be taking advantage of new things to see with the kids.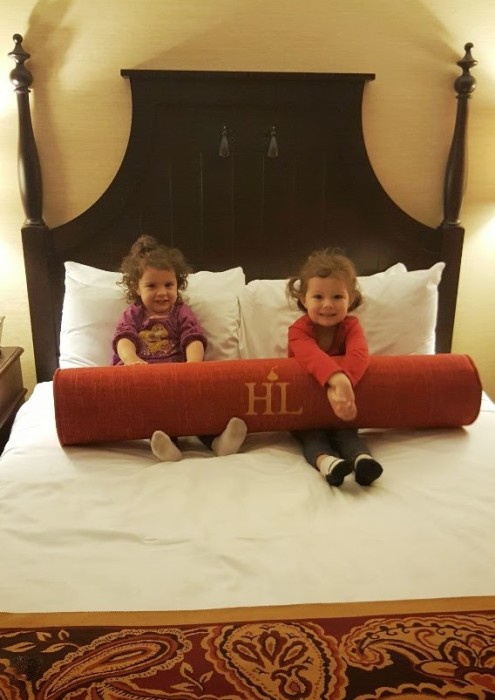 We first arrived at Hershey Lodge and found it to be pretty amazing. Right at check-in we were given ice-cold waters and Hershey bars to enjoy which made us real excited. Immediately as we got to our rooms the girls were so excited. They claimed their bed and started snuggling with the comfy pillows.  I loved that each part of the Lodge was named after a candy. Thankfully we were in the Reese's section since I like that candy.
After we settled in we dined at Hershey Grill, which looked completely different on the inside than the outside. Despite it being called a grill, the ambiance was a little upscale but relaxed. As we walked past tables we noticed that the dinner plates were huge!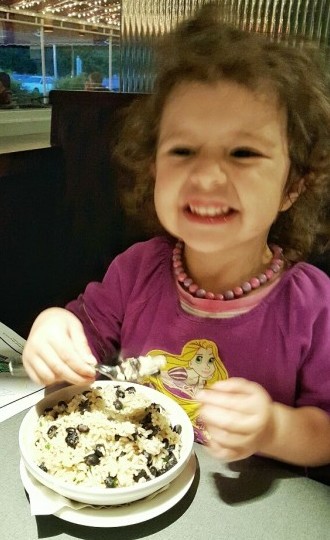 While it my husband and I a bit to decide to dinner, our girls immediately knew what they wanted. Unfortunately, our youngest was requesting something that was not even listed but we hoped that the kitchen could accommodate.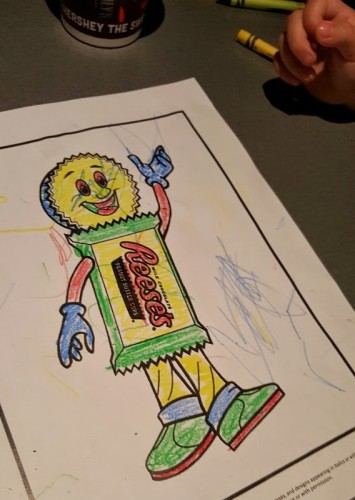 As we waited for our meals, the girls colored their Hershey-inspired pictures and we enjoyed warm bread with three kinds of butter. One of them was a chocolate butter! Yum.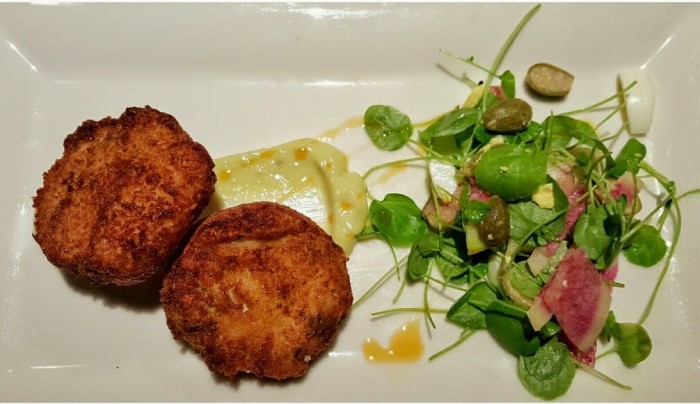 We started off with crab cakes that came with a green garlic aioli. I was saddened that were only 3 crab cakes as opposed to four which would allow 2 people to split them, but we still enjoyed them.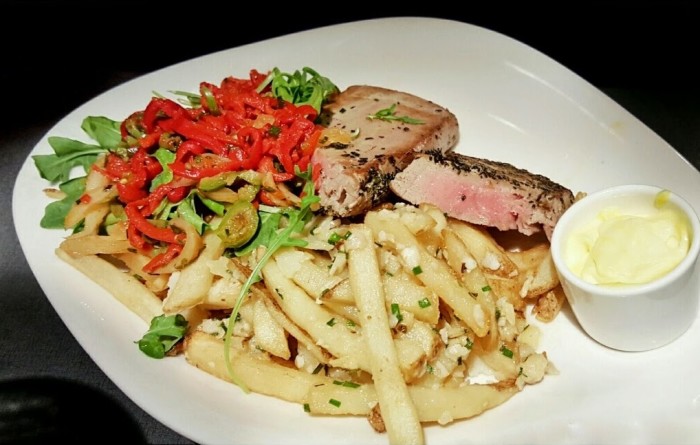 My husband ordered the Provencal Seared Tuna and Frites with garlic fries that was simply incredible. He had ordered it medium and wished he had ordered it medium rare, but even so, he enjoyed his dinner. I had a hankering for steak so I ordered the Top Sirloin that came with a vegetable medley and roasted shallot mashed potatoes.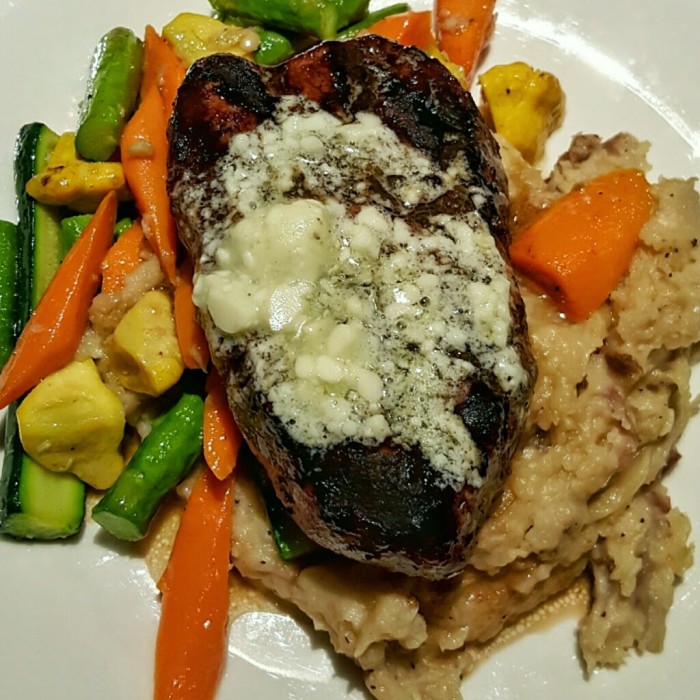 The kids meals were huge! If anything they could have split the chicken tenders and fries but since my youngest wanted black beans and rice, my oldest daughter had a whole dish to herself. We liked how the kitchen was understanding of our daughter's specific request for beans and rice too!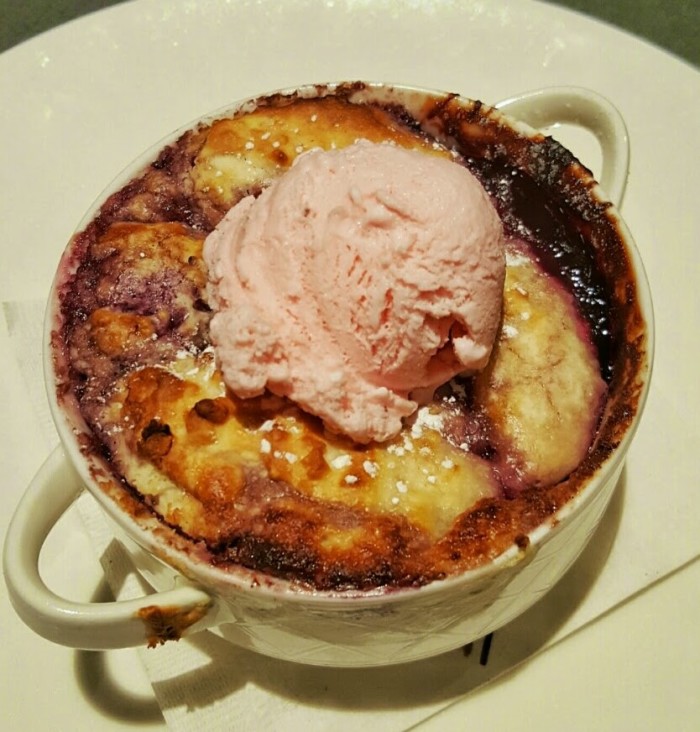 Dessert is definitely and always a must with our family.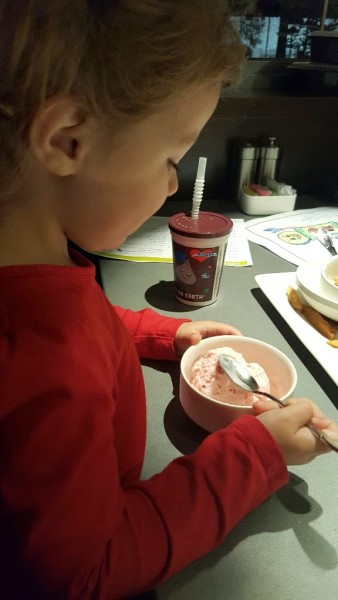 The girls each enjoyed a scoop of their own choosing and my husband and I battled over asking for the same dessert which was the Warm Huckleberry-Rhubarb Cobbler and Strawberry Ice Cream. I should have just gone with my gut instinct but my husband chose the fruit dessert and I went with the Peanut Butter Cup that seemed to be the popular choice at the restaurant.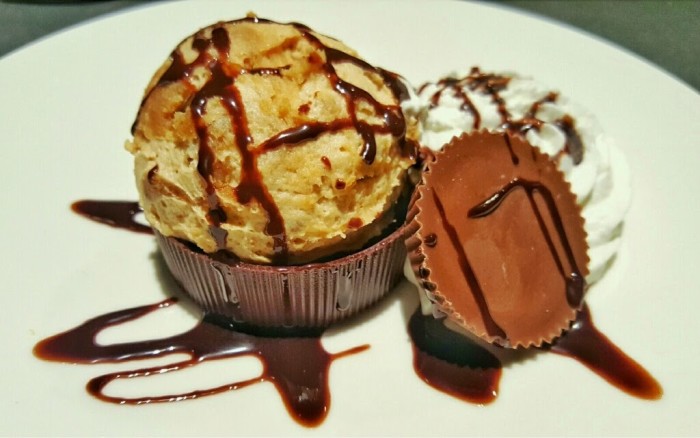 While the presentation was gorgeous, it was just a little overwhelming on the peanut butter and perhaps not the best choice after having a steak dinner. I ended up sharing the cobbler with my husband as he predicted. Either way, both desserts were wonderful.
All in all we had a wonderful time and the food was delicious! A plus is that it is walking distance to The Hershey Lodge. Score!
Hershey Lodge, 325 University Dr
Hershey, PA
(717) 534-8601
Disclosure: Our meal was provided by Hershey Entertainment and Resorts but all opinions are my own.
Related