I learned how to be a cupcake master with Cake Art by Amy. All opinions are my own! #CupcakeswithAmy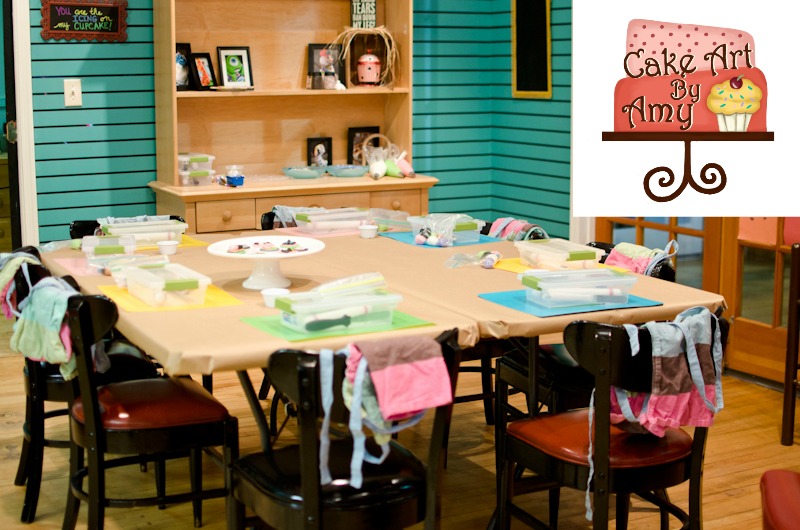 Last week I had an amazing Girls' Night Out with a group of ladies at Cake Art by Amy in Collegeville. While I knew we would be decorating cupcakes, I thought we would be learning different way to ice and frost cupcakes but when I arrived I looked at the table set up for our group and was REALLY excited to find out we would be learning how to make fondant cupcake toppers.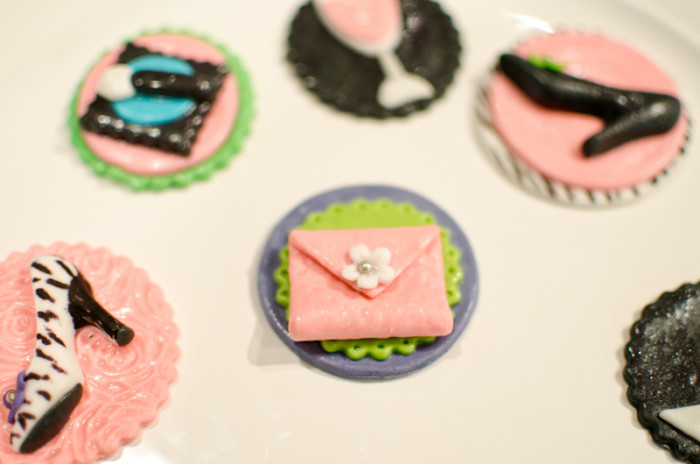 It has only been a little under a year that I learned how to ice cupcakes through another class I took but I had not planned on learning any more until the far future. I loved the surprise and the intimacy of the class set up so we could all be watching each other learn. Before we started we had delicious appetizers and had delicious mini cupcakes prepared by Amy herself. There were so many flavors it was hard to stop at just one which was not an issue since they were MINI!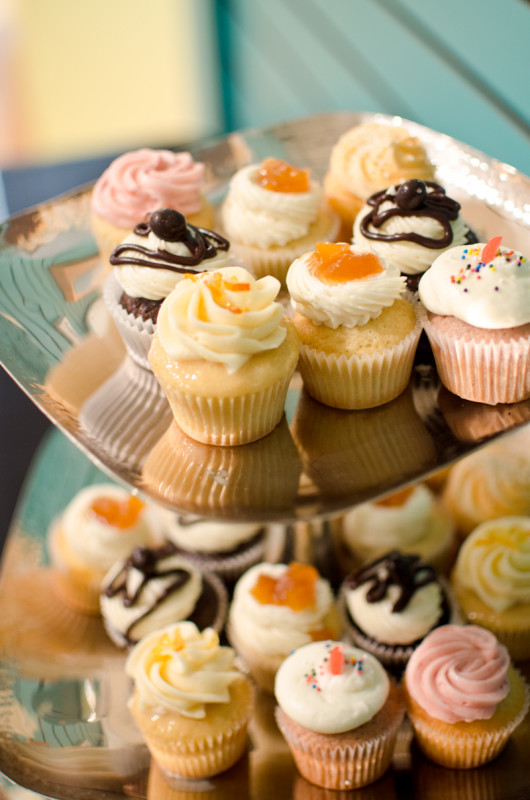 Before I share how exciting our class went, I want to share a little about Amy and her family's passion for their business. After a being laid off from her job, Amy decided to pursue baking and started her business out of her home by upgrading her kitchen. Orders started piling in but as time went by, the need for a new space and the demand of customers required them to find a new place for their family. Check out their awesome Kickstarter video:
Cake Art by Amy 2014 KickStarter Campaign from Kenzie Media on Vimeo.
When I also find out that they have a heart to give back to their community and to the world I also was amazed by how much they wanted to be doing. It definitely makes a difference when you find out peoples' passions when starting their business because it gives a unique perspective and a desire to support even more.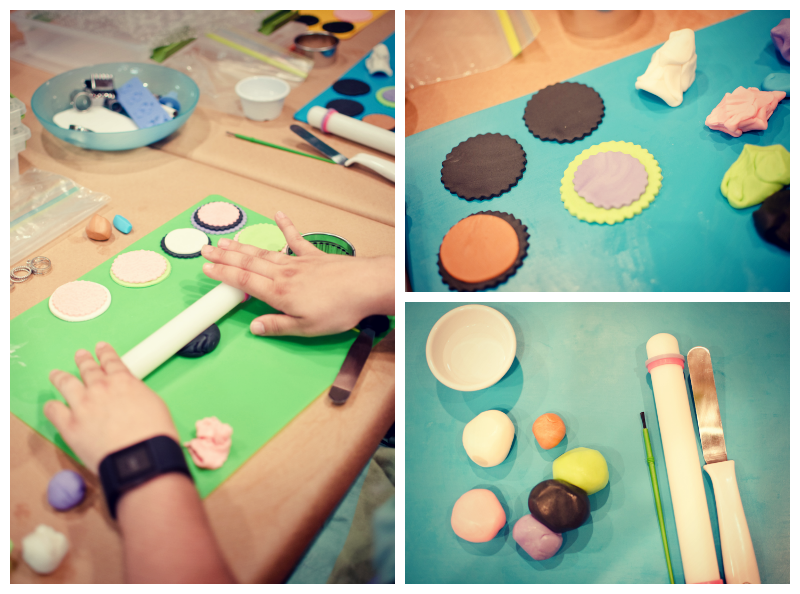 Since Amy has now opened her own shop in Collegeville, she has started offering classes, private events, and she is also even offering classes for moms with young kids. I am totally interested in taking my 2 girls to Amy's Storytime and Sweets! which is for:
kids in preschool through kindergarten.

Includes a sweet story, game time, craft time and time to decorate cupcakes together.

Price of $15 includes everything you need to make your craft, decorate a delicious cupcake to enjoy at the store or to take home and a choice of beverage.
Now, how did our fondant class go?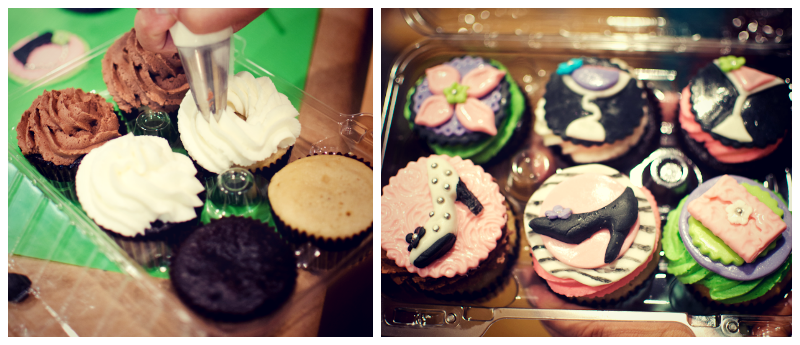 We learned how to handle fondant and I learned how easy it was just to mold and craft it in different ways. Amy had different patterns and examples of fondant toppers we could replicate but she also encouraged us to create our own designs which many of us did. After an hour and a half of rolling various colors of fondant, cutting, folding, molding, Amy quickly showed us how to ice our chocolate and vanilla cupcakes, and we topped each cupcake with our handmade fondant toppers.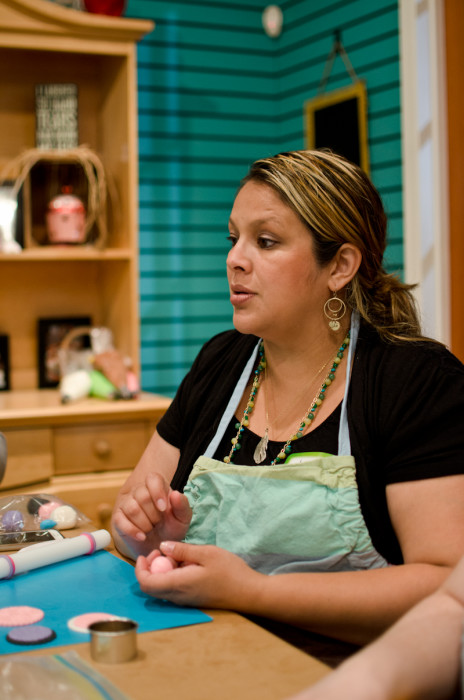 I have to say I was one proud fondant maker. I never realized I would be working with fondant any time soon but I left feeling like my time was so relaxing, therapeutic, and pleasant sharing with other women. I hope you get a chance to check out Cake Art by Amy in Collegeville because she has AMAZING cupcake flavors available and even fancy cupcake flavors that change weekly.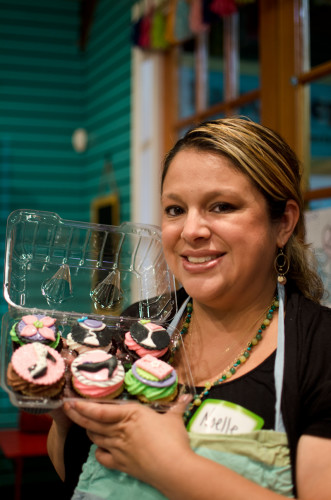 Related