Even though Father's Day is over I still love talking about how wonderful my husband is and even now how wonderful he has been during this pregnancy. I love the fact that he has had the summer off so that he can help at home and be at my beckon call. No really. He has been making wonderful breakfast that I am afraid I am ruined! I will have a horrible time getting back into the groove when he returns to work in August.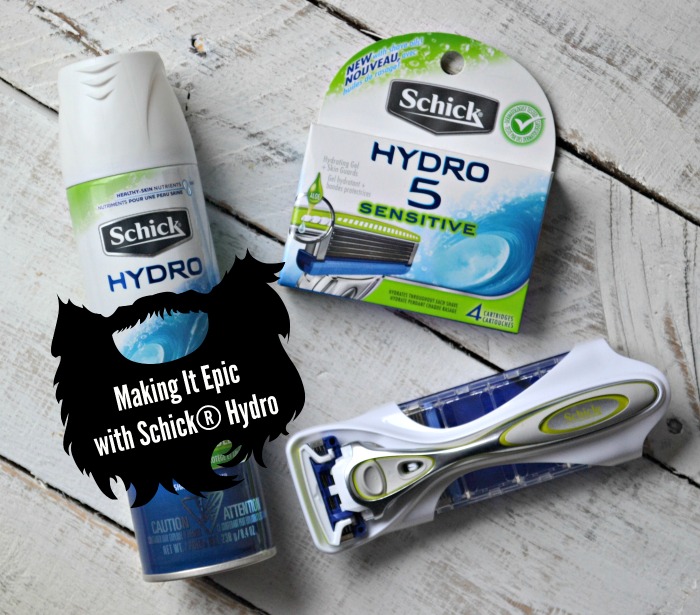 One of the things I like my husband when he hangs around the house catching up on work is keeping his routine. He loves his daily showers, shaving, and getting dressed for the day even though he is not going into the office. Even though there is plenty of work at home, might as well he do it all cleaned up. I like his routine and sometimes follow after him but other times I don't but I admire his consistency.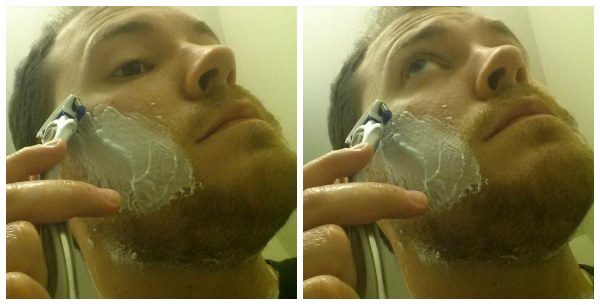 Sometimes, he will miss a morning that he does not follow his routine and it sets his whole day off as I can attest to this because it affects me too. He looks scruffy, tired and uninspired so we make sure to encourage his normal routine because I like when my husband is nice and clean-shaven.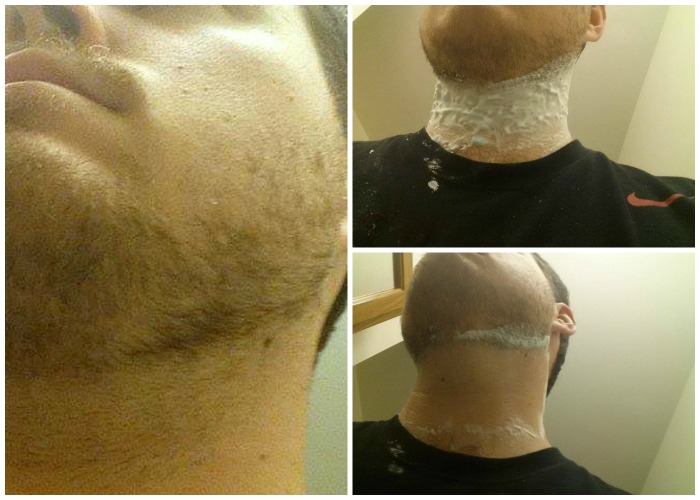 One of the things I quickly learned about my husband's skin routine is knowing that he has sensitive skin. While I do not like him completely clean-shaven, I know that his neck and cheek-area can get pretty hairy if not tended to. There have been several electric razors he has tried but none leave his skin SO soft as the Schick® Razors.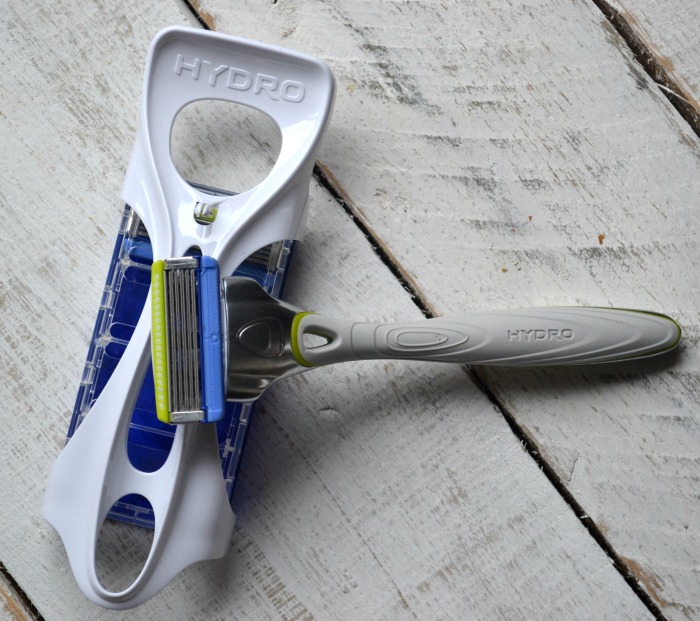 The Schick® Hydro series  has a hydrating gel with aloe and shave oil that reduces friction even during repeat strokes. He found the sensitive line of razors at Giant Eagle along with the shave gel that helped create such a smooth skin that helped prevent any irritation or redness. Even though my hand was not against his whole face I could see how smooth the areas he shaved and he even  commented how nice it felt to have such smooth skin.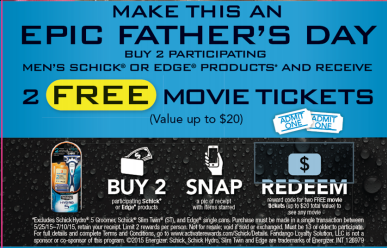 One of the the promotions that Schick® Hydro has going on is called Make It Epic which is a promotion allowing you to purchase TWO participating Men's Schick® or Edge® products in a single transaction between now and 7/10/15. You then have to retain your receipt, drawing a star (*) next to the qualifying items on your original, dated receipt, take a clear photo of entire receipt and text* it to 811811 with the word SCHICK by 7/10/15 for validation. Text Message Terms Apply. If validated, you will receive a text back with a code valid for a movie certificate for 2 admissions (up to $20 total value) to see any movie.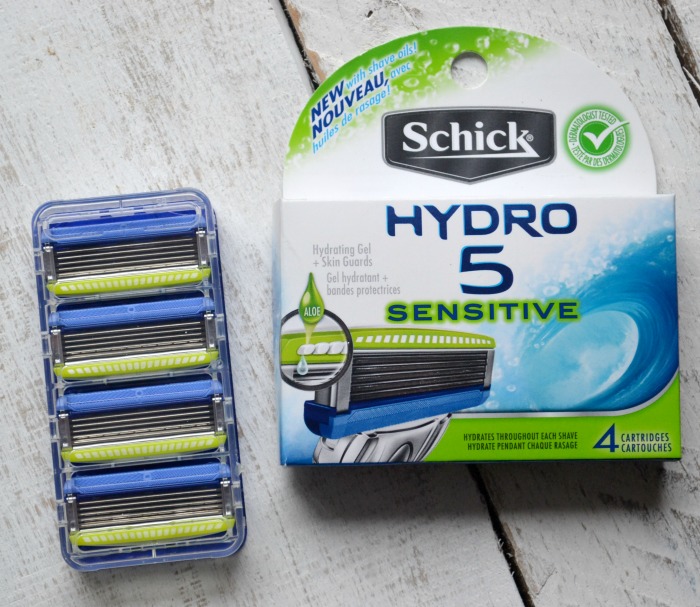 We already have ours! There is nothing like receiving movie tickets for your next date night with your nicely shaven husband. Right?
What is your loved one's shaving routine and does he like it?
This is a sponsored conversation written by me on behalf of Schick® Men's Shave. The opinions and text are all mine.
Related