I received this product for free from the sponsor of the Moms Meet program, May Media Group LLC, who received it directly from the manufacturer. As a Moms Meet blogger, I agree to use this product and post my opinion on my
blog. My opinions do not necessarily reflect the opinions of May Media Group LLC or the manufacturer of this product.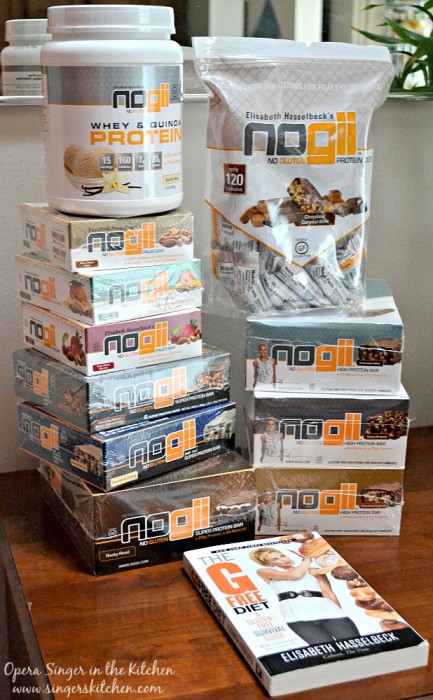 Created by Elisabeth Hasselbeck, Gluten-Free Mom, Emmy Award-Winning Talk Show Host, and New York Times Best-Selling Author of "The G-Free Diet" and "Deliciously G-Free," NoGii is a line of certified gluten-free protein bars, protein powders, and paleo bars.  As part of the Moms Meet network, I received the whole line of products to review and boy was I impressed! My whole family loved the line as we enjoyed it on our busy schedules.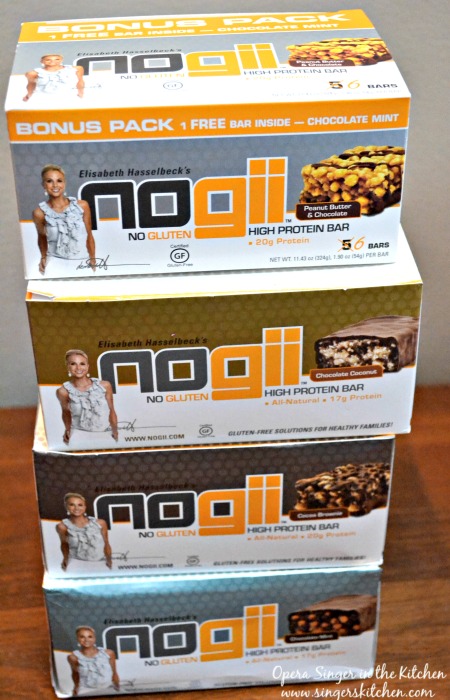 Although our family are not ACTIVE athletes or sporty at the moment or even gluten-free, I was very intrigued by the integrity of the product especially with the goal that Ms. Hasselbeck had in mind when she created it. She could figure out the issues with her health until she went on a restrictive diet and found out that she was allergic to gluten. While I am thankful that I do not have any issues, I know these products would benefit our family with all the healthy benefits and ingredients.
There were a variety of protein bars that we were able to taste. The Hi-Protein Bar above contains 20 GRAMS of protein and comes in FOUR flavors:
Peanut Butter and Chocolate

Chocolate Coconut

Chocolate Mint

Cocoa Brownie
This bar was created for those who love racing, have crazy long work schedules, or any person who are training. My husband had this bar on a day he was just running on a long schedule. While he liked the Chocolate Coconut flavor he tried he agreed he could not completely do the bar on an empty stomach.
Even though the bars have an ideal balance of protein, fat and carbs, the energy was received well with fantastic flavors.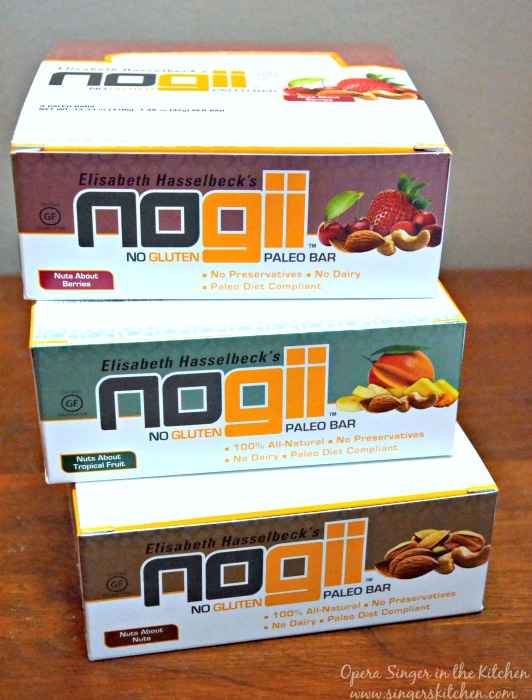 The next set of bars we received are the No Gluten Paleo Bars ideal for those on Paleo diets. They are all natural and mostly composed of tree nuts and fruits and nothing more. I took these in my purse on outings with the girls and used them as snacks.  Since they have been taking swimming lessons they get really hungry after their lesson and I have been splitting a bar between the two of them and they have really enjoyed them.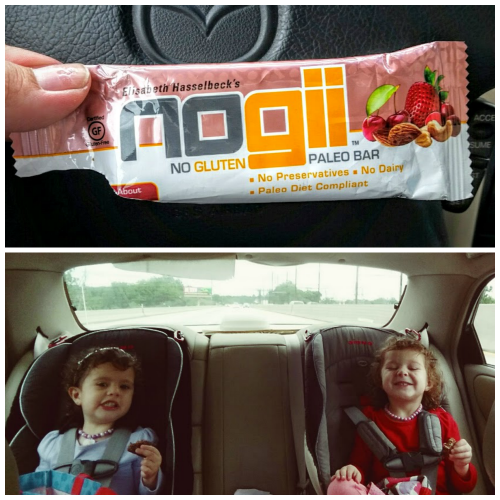 I really liked the Nuts About Tropical Fruit bar because it had dried mango, coconut, pineapple and a variety of nuts with dates. So tasty! Those bars only give about 4 to 5 grams a bar but they do the trick because the girls were full until lunch time.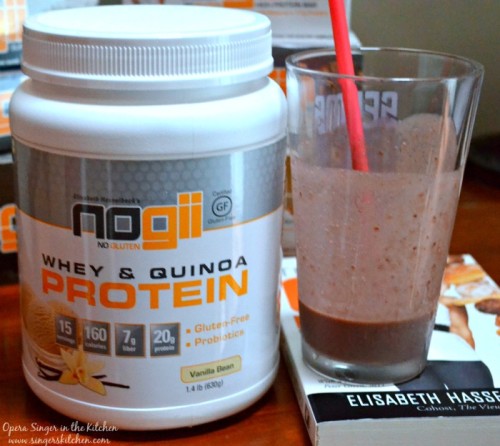 Now many will know that I am constantly on the search for protein powders that will not lower my blood sugar when I replace it with a meal. It has been hard but I was glad that NoGii has one in their line that supplies 20 grams of protein per serving delivering a unique combination of two of the most nutritionally complete dietary protein through whey and quinoa. It definitely delivers the protein that people are searching through easily digestible ingredients especially since it contains probiotics and 7 grams of fiber.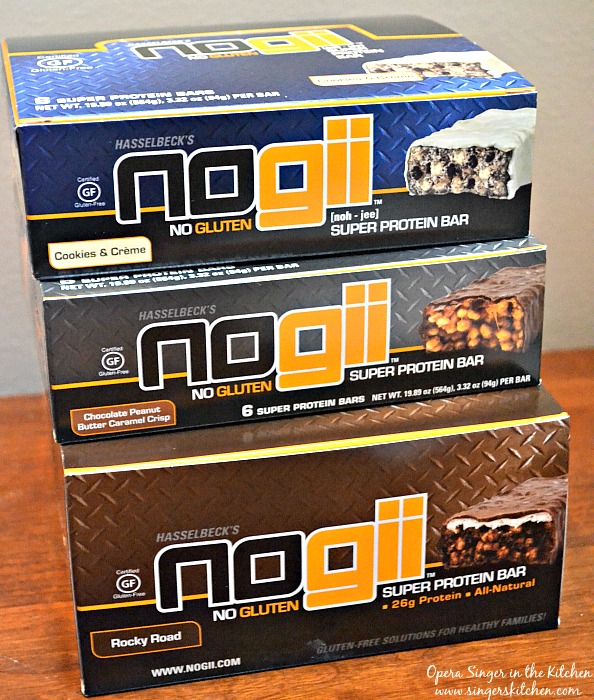 The last of the protein bars  are called SUPER Protein Bars because they contain 26 grams of protein and are ideal for pre or post-workouts. They come in three flavors:
Cookies and Creme

Rocky Road

Chocolate Peanut Butter Caramel Crisp
These I have yet to try out but I look forward incorporating after the baby arrives once I start my workouts. I am excited to see how it affects my diet.
How do you incorporate healthy snacking into your lifestyle as a busy mom? Enter the NoGii TABLESETTERS Contest for a chance to win a trip to New York City, where you'll meet and have lunch with Elisabeth Hasselbeck! To enter, visit facebook.com/nogiinogluten, look for the link for the contest, and complete the entry form.
Hurry! Contest ends on July 31st, 2015.
Related